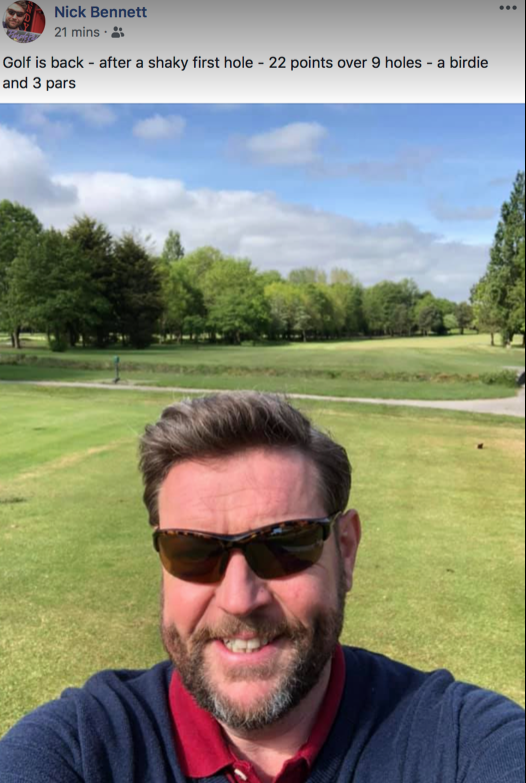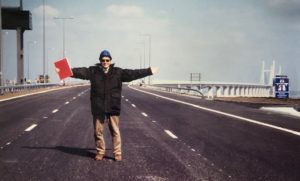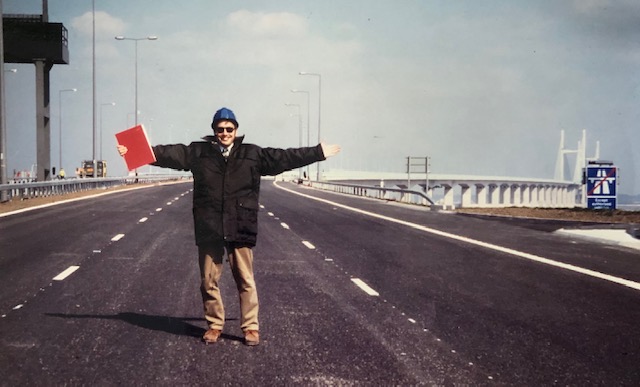 On The Eye our Editor Phil Parry has described how he was helped to break into the South Wales Echo office car when he was a cub reporter, recalled his early career as a journalist, the importance of experience in the job, and making clear that the 'calls' to emergency services as well as court cases are central to any media operation.
He has also explored how poorly paid most journalism is when trainee reporters had to live in squalid flats, the vital role of expenses, and about one of his most important stories on the now-scrapped 53 year-old BBC Wales TV Current Affairs series, Week In Week Out (WIWO), which won an award even after it was axed, long after his career really took off.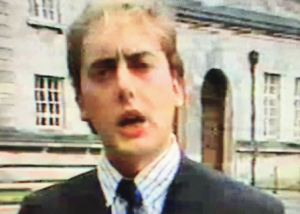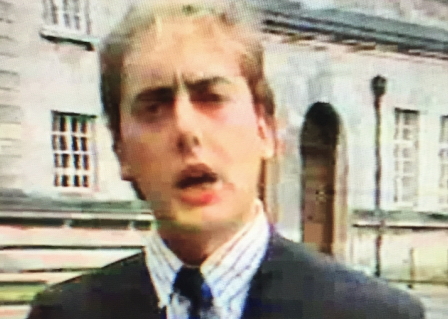 Phil has explained too how crucial it is actually to speak to people, the virtue of speed as well as accuracy, why knowledge of 'history' is vital, how certain material was removed from TV Current Affairs programmes when secret cameras had to be used, and some of those he has interviewed.
After disclosing why investigative journalism is needed now more than ever although others have different opinions, and how information from trusted sources is crucial at this time of crisis, here he looks at the importance of prominent public figures' images now.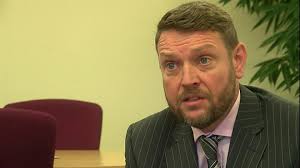 Presenting a good image and fully declaring your past are important, and this is true perhaps now more than at any other time.
Showing a picture of yourself on the golf course during the lockdown crisis over coronavirus (COVID-19) when almost everybody else has to stay indoors is possibly not the right image to present when you lead a public body.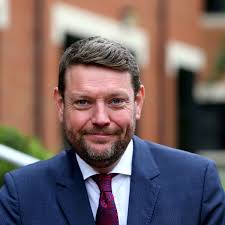 Playing golf is, now, legal but it is perhaps a little crass to show yourself doing it when your wages are paid by the same taxpayer who has to keep inside.
Yet this is exactly what Nick Bennett did on Twitter.
Mr Bennett is the Public Services Ombudsman for Wales, and his organisation declares on its website:   "In line with all public services in Wales, the Public Services Ombudsman for Wales is closely monitoring the ongoing situation regarding Coronavirus (COVID-19) and managing the impact on our organisation, as well as on the key public services we work with".

It seems, however, that Mr Bennett is NOT 'closely monitoring' how the public might view a picture of him on the golf course at 6.18 in the evening.
Travel restrictions are still in place and one wonders whether a trip to a golf course can be classed as an "essential journey".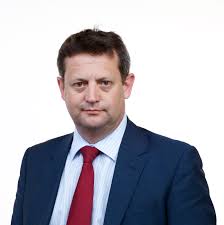 The UK Government advice is:
stay at home as much as possible
work from home if you can
limit contact with other people
He was a business partner of Alun Davies', MS at Bute Communications who, when he was appointed, was Cabinet Secretary for Housing and Local Government in Wales and his role was to deal with complaints in both these areas.
Mr Bennett was also 'special advisor' to the former senior Welsh minister and AM, Liberal Democrat, Baroness Jenny Randerson.

But neither of these important facts which the public may be interested in is mentioned on his 'Declaration of Interests'.
Yet Mr Bennett has been no stranger to unwelcome headlines in the past.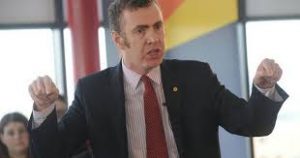 In October 2017 he engaged in a bizarre Facebook spat and the then Plaid Cymru AM (now party leader) Adam Price MS, said there was a "question mark" over his future when he appeared to want to expand his empire.
Mr Price accused him of "tacitly supporting" a proposal to abolish the Welsh Language Commissioner's post, when Mr Bennett proposed he take over investigation of complaints about Welsh language services.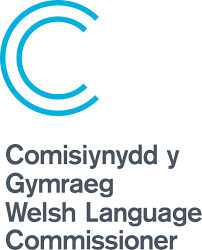 In a response to a consultation on scrapping the post, Mr Bennett had said he could resolve complaints sooner than with a system which included it, and he said it was "over-bureaucratic and complicated" and "can be wasteful".
But the public might not see it as 'complicated' that the Public Services Ombudsman for Wales shows a picture of himself playing golf, and does not declare that he worked with a Welsh Government minister – they could just view it as wrong…
Phil's memories of his astonishing 36-year award-winning career in journalism as he was gripped by the incurable disabling condition Hereditary Spastic Paraplegia (HSP), have been released in a major new book 'A GOOD STORY'. Order the book now!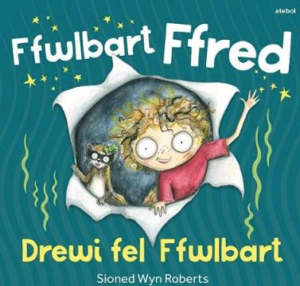 If you need something to keep the children entertained during these uncertain times (in Welsh) try Ffwlbart Ffred about the amusing stories of Ffred and his pet.