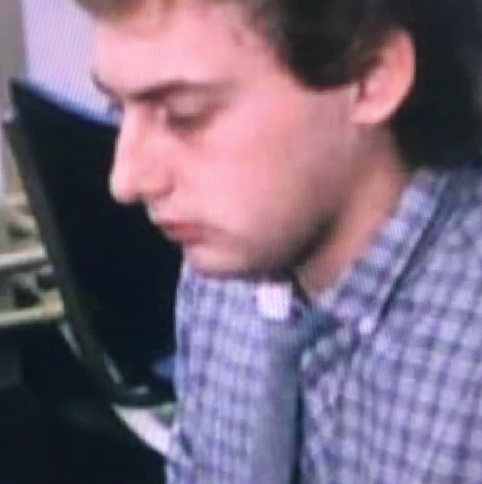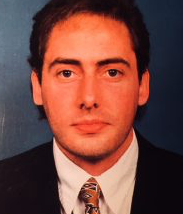 On The Eye our Editor Phil Parry has described how he was helped to break into the South Wales Echo office car when he was a cub reporter, recalled his early career as a journalist, the importance of experience in the job, and making clear that the 'calls' to emergency services as well as court cases are central to any media operation.
He has also explored how poorly paid most journalism is when trainee reporters had to live in squalid flats, the vital role of expenses, and about one of his most important stories on the now-scrapped 53 year-old BBC Wales TV Current Affairs series, Week In Week Out (WIWO), which won an award even after it was axed, long after his career really took off.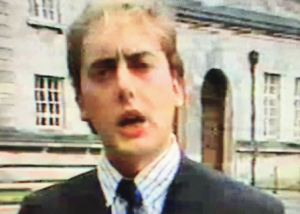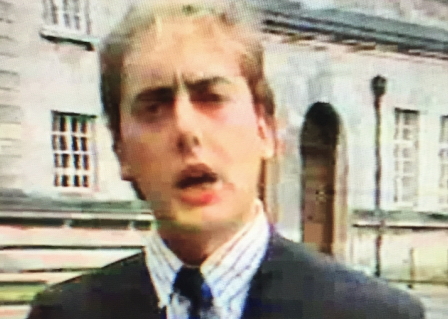 Phil has explained too how crucial it is actually to speak to people, the virtue of speed as well as accuracy, why knowledge of 'history' is vital, how certain material was removed from TV Current Affairs programmes when secret cameras had to be used, and some of those he has interviewed.
After disclosing why investigative journalism is needed now more than ever although others have different opinions, and how information from trusted sources is crucial at this time of crisis, here he looks at the importance of impartiality and the vital role for public figures of declaring all interests.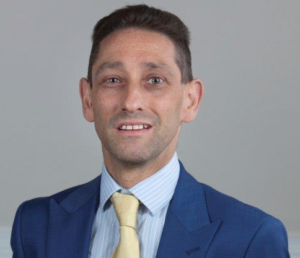 It is imperative that those in the public eye should fully declare what they do.
This allows the public to make an informed judgement on whether their views are swayed by the details of their background, and if the opinions have a validity.
All too often, though, this is not the case and it is apparently not so for a former leader of Cardiff City Council Rodney Berman.
He is a leading Liberal Democrat (LD) and is promoted as a star appearance in an 'open' debate on the future of his party's health policy in Wales, with the website advertising it in the public domain.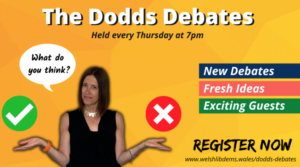 Yet it does NOT say that Mr Berman is also a senior lobbyist for the doctor's union, the British Medical Association (BMA), which states: "we're here to stand up for … rights".
The 'invitation' to attend on May 28 states only that he is a "a healthcare expert".
You must look elsewhere to find it admitted that Mr Berman's work "involves him managing a team of staff and assisting the medical profession to positively influence Welsh health policy".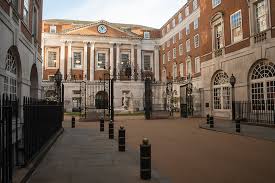 On his LinkedIn profile he is clearer about his background, saying:  "The organisation I work for, the British Medical Association, was one of the first to highlight the differential outcome the virus (COVID-19) was having on those from black and minority ethnic communities…".
This all puts an intriguing spin on the LD pronouncement in the invitation that "It looks set to be a really interesting debate…".
In the minds of the audience Mr Berman's role with the BMA may call into question his strict impartiality on the subject of health policy.
He is not a minor figure either – Mr Berman is top of the candidates list for the LDs in South Wales Central.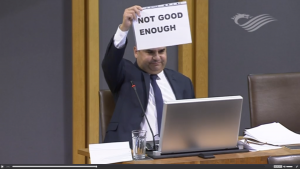 He has made the news for other reasons as well.
In December 2011, as Cardiff council leader, Mr Berman criticised his own deputy, the (then) Plaid Cymru (PC) politician Neil McEvoy for controversial comments about two women's groups.
The remarks were not "appropriate nor justifiable" said Mr Berman.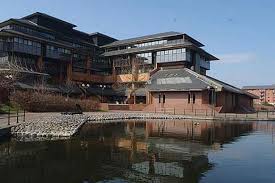 However he resisted calls from the opposition Labour party that he take steps to remove his deputy – he insisted THAT was a decision which had to be made by the full council.
More than a year earlier it was reported in the UK media that he had said a contentious reorganisation of schools in the Welsh capital was 'necessary' and that people didn't 'understand'.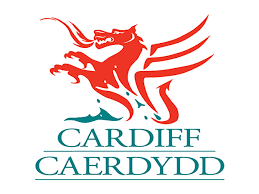 This 'not understanding' came amid other unfortunate events.
The Wales Audit Office (WAO) released a report saying school buildings in Wales were not fit for purpose, and schools in Cardiff would not reach correct standards for another 10 years.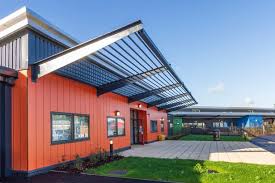 When he was at the helm, pupils from the Welsh-medium Ysgol Treganna raised awareness of their cramped working conditions by holding classes outside what is now the Welsh Parliament.
The concept of people not 'understanding' seems to be a constant refrain for Mr Berman.
He told The Guardian that public space created from the building of a new site for the amalgamated Llanrumney and Rumney High schools would actually be GREATER than the land lost on Rumney Recreation Ground for a new site.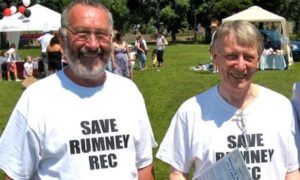 There were huge protests though.
The Save Rumney Recreation Ground Action Group was formed, and the MP at the time, Alun Michael, became heavily involved.
But Mr Berman stuck to his guns and said local people had been 'misinformed'.
Perhaps people have also been 'misinformed' about the LD health debate.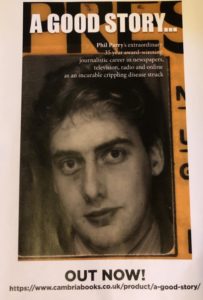 It might have been better if they knew that one of the top speakers works for the BMA…
Phil's memories of his astonishing 36-year award-winning career in journalism as he was gripped by the incurable disabling condition Hereditary Spastic Paraplegia (HSP), have been released in a major new book 'A GOOD STORY'. Order the book now! 
If you need something to keep the children entertained during these uncertain times (in Welsh) try Ffwlbart Ffred about the amusing stories of Ffred and his pet.