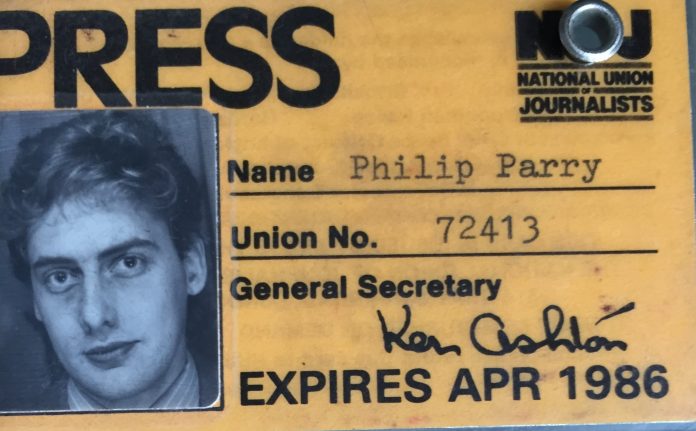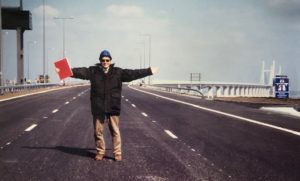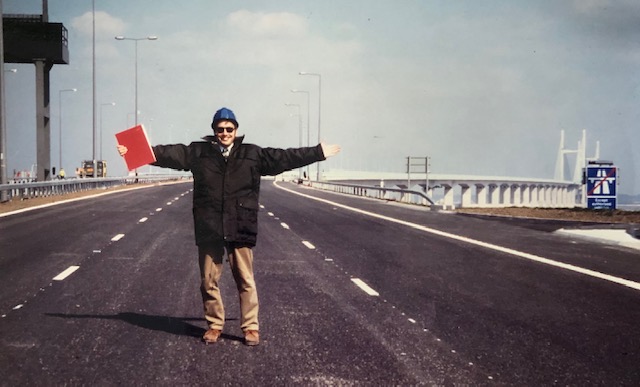 On The Eye our Editor Phil Parry has described how he was helped to break into the South Wales Echo office car when he was a cub reporter, recalled his early career as a journalist, the importance of experience in the job, and making clear that the 'calls' to emergency services as well as court cases are central to any media operation.
He has also explored how poorly paid most journalism is when trainee reporters had to live in squalid flats, the vital role of expenses, and about one of his most important stories on the now-scrapped 53 year-old BBC Wales TV Current Affairs series, Week In Week Out (WIWO), which won an award even after it was axed, long after his career really took off.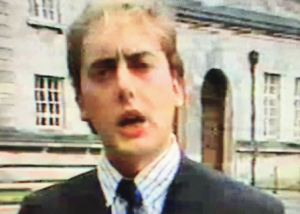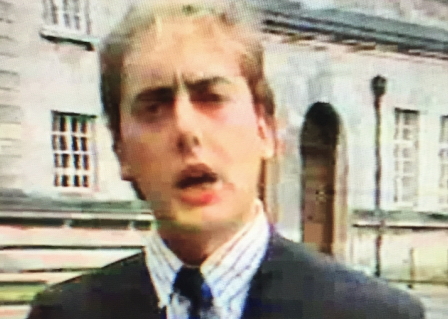 Phil has explained too how crucial it is actually to speak to people, the virtue of speed as well as accuracy, why knowledge of 'history' is vital, how certain material was removed from TV Current Affairs programmes when secret cameras had to be used, and some of those he has interviewed.
After disclosing why investigative journalism is needed now more than ever although others have different opinions, and how information from trusted sources is crucial at this time of crisis, here he looks at the key question now being raised during the lockdown about what constitutes 'news'.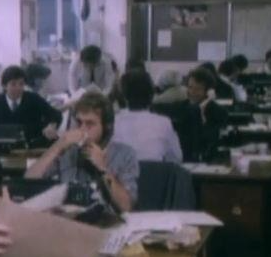 The lockdown has thrown up many important questions, but perhaps few are as critical as 'WHAT IS NEWS?'!
As a journalist for 36 years in newspapers, on television, radio and online I feel qualified to ATTEMPT an answer.
The BBC which is perceived (wrongly) by some commentators as a state broadcaster should, it is argued, simply give the public accurate information about what to do in the current crisis.
Newspapers supposedly have a moral duty to do the same, even though their funding does not come from public coffers.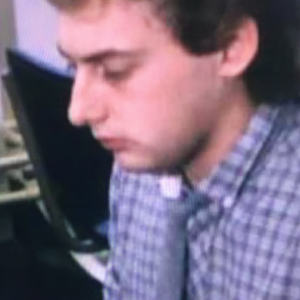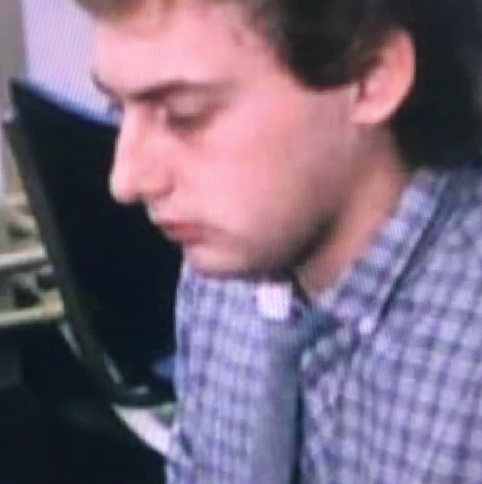 This builds on arguments in several recent books that the public are being misled, and things are actually getting BETTER.
Journalists who seize on exceptional disasters as well as missteps during the lockdown (like UK Government adviser Dominic Cummings's), are to blame, with survey after survey showing that the public believe (incorrectly) the world is going to hell in a handcart.
The BBC is in a particularly difficult position as it tries to re-position itself in a multi-channel, Netflix, world where almost anything can be viewed at the touch of a button, and they embark on the arduous process of securing a new Director General after the present one, Lord Hall, steadied the ship and then announced he would be leaving.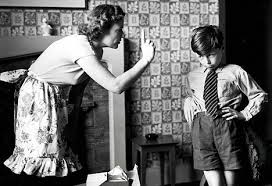 The present UK Government has made no secret of telling off The BBC, even before the lockdown.
Two months ago a Downing Street 'source' said to the Sunday Times there were plans to "whack" the 97-year-old broadcaster.
Long-simmering resentment among Conservatives about what they see as its left-liberal bias had boiled over during the Brexit campaign of 2016 and the two General Elections that followed.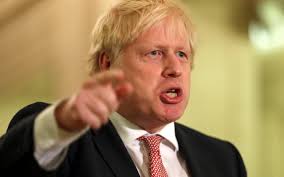 Tory complaints were amplified by some newspapers – which have their own motives for attacking a rival that receives a subsidy of £3.6 billion a year, courtesy of a £157.50 annual licence fee levied on households that watch live TV.
After winning his large majority in December Boris Johnson, who has dubbed The BBC the "Brexit Bashing Corporation", set out plans to decriminalise licence-fee evasion, which the broadcaster believes would cost it more than £200 million a year.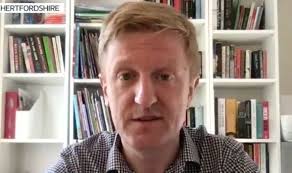 He has also leant on it to "cough up" and waive the fee for elderly viewers, which would cost it another £745 million.
Some senior Tories have even bigger designs on the corporation, whose 11-year royal charter is up for a mid-term review in two years.
In January Julian Knight, who is chairing a Parliamentary inquiry into the future of public-service broadcasting, called the licence fee "an anachronism in a world of choice".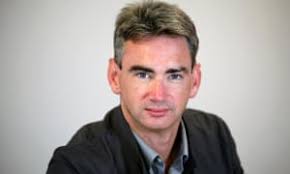 In March Oliver Dowden, the UK Culture Secretary, warned that "the old model simply cannot sustain".
Those same BBC bashers are often the ones who also believe the corporation should present updates on the latest lockdown restrictions, and in effect be an information-provider.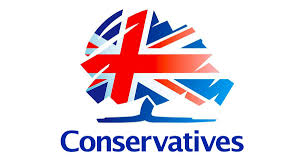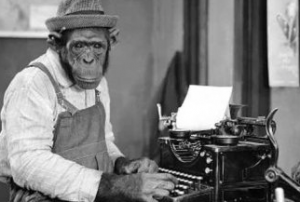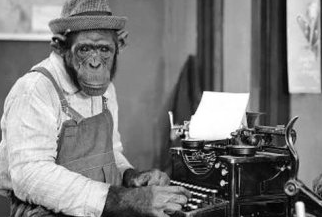 Even some within The BBC agree with them.
One senior journalist said:  "The BBC does have a responsibility to provide what the nation needs" (without saying which 'nation', but presumably meaning the English one – Britain isn't actually a 'nation').
"It (the nation) needs to know what's being done about testing (for Covid-19). It doesn't need a great bust-up about what's gone wrong in the recent past."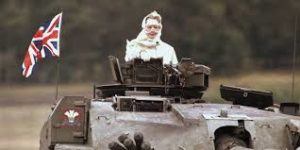 But there is nothing new in all of this.
The UK Government has consistently said that in times of great trauma The BBC has a duty to swing behind the official line about what is happening.
During the Falklands War for example, Margaret Thatcher said the corporation should "support our boys", and all journalists (including ones on papers that bash The BBC) get it in the neck constantly for only reporting 'bad' news.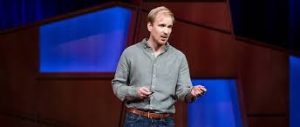 The philosopher Stephen Pinker in his book Enlightenment Now listed with a wealth of statistics, reasons why life is getting better, although you wouldn't know it if you watched the news.
The Dutch writer Rutger Bregman in his tome Human Kind: A Hopeful History said all the surveys suggest that people in countries across the world believe things are becoming worse, and the blame rests on the steady drip drip of 'news' about bad events, which are the exception, not the norm.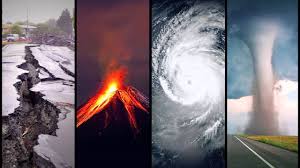 He says:  "…the news is about the exceptional, and the more exceptional an event is – be it a terrorist attack, violent uprising, or natural disaster – the bigger its newsworthiness".
These comments tie in with criticism that journalists should 'report' 'good' news, and that if you look at the news today you will get a completely erroneous impression the world is full of muggers, terrorists and thieves, and that you are likely to die in a plane crash, tidal wave or earthquake.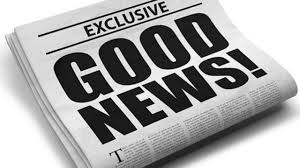 My response to these arguments is that journalists should not, in fact, report just 'good' news because an army of highly paid people in Public Relations (PR) and press offices do that for Governments, businesses or universities.
They get a lot of money with the sole job of pumping out this kind of rubbish.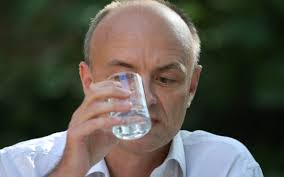 It is our job to provide some balance to all of that and report other events – the audience can then make up its own mind.
Furthermore, the role of journalists is not to be a flag-waver for the state, even in times of a 'national' crisis, it is to question actions, and make politicians or business people nervous.
That is part and parcel of having a free media in a democracy.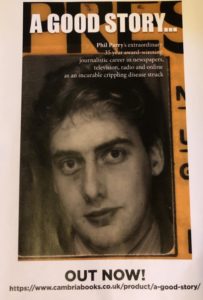 Without this sort of behaviour from journalists (and I like to include myself as well as the work we do on The Eye) the public would never have found out about the crisis in our care homes, that a lot of emergency workers did not have the right Personal Protective Equipment (PPE), the current controversy swirling round Mr Cummings, or that many have questioned the clarity of the "Stay Alert" message.
You only have to look at this nonsense of a 'defence' from Mr Cummings about his trip that he was 'testing his eyesight', to register the value of an independent news media.
This may not be the sort of news a lot of politicians want.
But at least it's not 'good' news!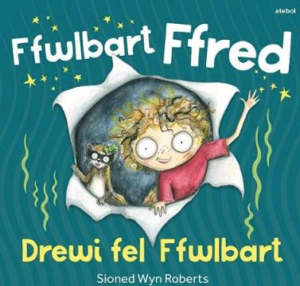 The day after a Bank Holiday, and with families still in lockdown, we again present for readers TWO pieces.
The memories of Phil's astonishing 36-year award-winning career in journalism as he was gripped by the incurable disabling condition Hereditary Spastic Paraplegia (HSP), have been released in a major new book 'A GOOD STORY'. Order the book now!
If you need something to keep the children entertained during these uncertain times (in Welsh) try Ffwlbart Ffred about the amusing stories of Ffred and his pet.