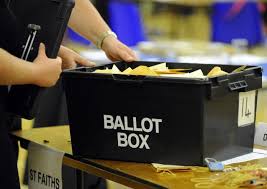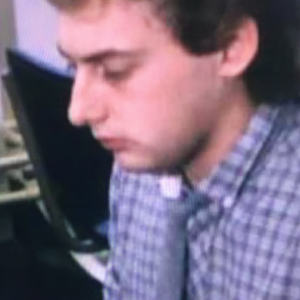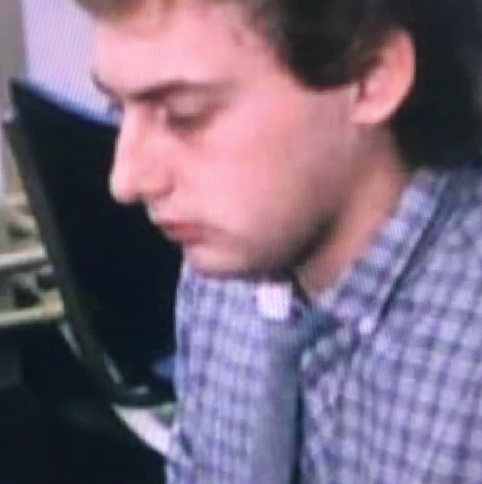 During 23 years with the BBC, and 39 years in journalism (when he was trained to use simple language, avoiding jargon), political stories have always been central for our Editor, Welshman Phil Parry, and here he looks at how an election which resulted in the closure of the ballot in today's naming of a new Scottish National Party (SNP) leader, may also hold lessons for Wales' Plaid Cymru (Plaid).
Previously he has described how he was helped to break into the South Wales Echo office car when he was a cub reporter, recalled his early career as a journalist, the importance of experience in the job, and made clear that the 'calls' to emergency services as well as court cases are central to any media operation.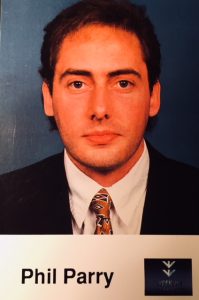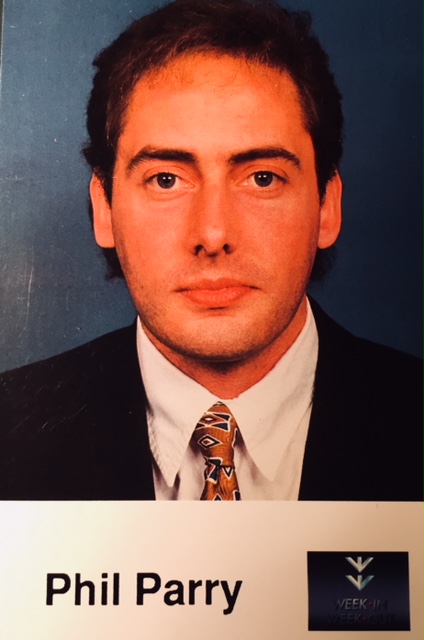 He has also explored how poorly paid most journalism is when trainee reporters had to live in squalid flats, the vital role of expenses, and about one of his most important stories on the now-scrapped 53 year-old BBC Cymru Wales (BBC CW) TV Current Affairs series, Week In Week Out (WIWO), which won an award even after it was axed, long after his career really took off. 
Phil has explained too how crucial it is actually to speak to people, the virtue of speed as well as accuracy, why knowledge of 'history' is vital, how certain material was removed from TV Current Affairs programmes when secret cameras had to be used, and some of those he has interviewed.
Earlier he disclosed why investigative journalism is needed now more than ever although others have different opinions, and how information from trusted sources is crucial.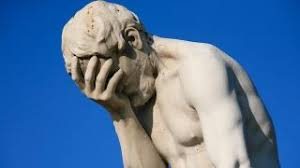 The Welsh nationalist party Plaid Cymru (Plaid), should look with concern at what has happened in Scotland, but almost certainly WON'T!
The chaos inside the Scottish National Party (SNP), is incredible, and its sister (or perhaps that should be a gender-neutral word!) nationalist party, Plaid, ought to take note of it, but is unlikely to do so.
As Sky News has put it today: "The contest has been bitter and fractious with the candidates, two of whom are serving cabinet ministers, trashing and attacking their own government's record".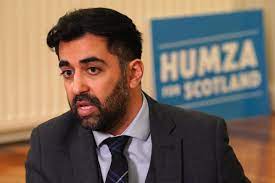 The likeliest to assume the SNP crown is the Scottish health secretary Humza Yousaf, but it is doubtful he will set alight the cause of independence, and has been described in The Times as a "lightweight", and a "complete chancer".
Mr Yousaf (or Yusaf or Yusuf), has been dogged by controversy in the past, and there have been accusations that he 'blatantly manufactured anti-SNP narrative'.
In The Sunday Times (ST), he was called a "serially unsuccessful cabinet minister".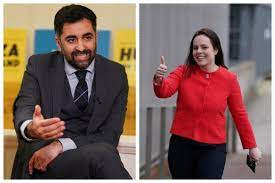 The campaign of the Scottish cabinet secretary for finance, Kate Forbes, all but imploded, after she said that in line with her religious beliefs she opposed gay marriage.
On children born out of wedlock she proclaimed: "That's choices they (the parents presumably!) have made".
Ms Forbes is a member of the Free Church of Scotland, and takes the Church's teachings on these matters very seriously, but was still described in a ST headline as a "leadership favourite".
She also has support in some of the other churches north of the border: The Free Presbyterian Church of Scotland, The Free Church of Scotland (Continuing), The United Free Church of Scotland, The Reformed Presbyterian Church of Scotland and The Associated Presbyterian Churches.
The SNP had been turned into a highly-successful, centralised, election-winning machine under outgoing leader, Nicola Sturgeon.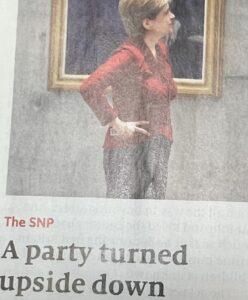 Members were prepared to accept Ms Sturgeon's iron discipline (she was elected as leader unopposed in 2014, and this is the party's first contested election since 2004) as long as she kept winning, but the simmering underlying tensions have burst fully into view, and this could be a lesson for Plaid
It is obvious the SNP is now in COMPLETE turmoil, damaging hugely the cause of independence, and this, too, is something Plaid must confront.
As The Economist has put it this week: "A revolution is tearing through the Scottish National Party (snp), which has governed Scotland since 2007. The extent of the party's disarray is stunning…The scale of preference falsification during the leadership of Nicola Sturgeon is now on full display…".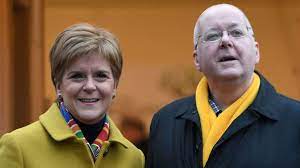 The party's Chief Executive Peter Murrell, who is married to Ms Sturgeon, was forced to resign in the face of a no-confidence vote, and the membership of the SNP fell by 30,000 in just OVER A YEAR! Meanwhile, the police are investigating how party funds have been used.
Mr Murrell had been accused of undermining the leadership contest to replace his wife as party chief and first minister, following a damaging secrecy row.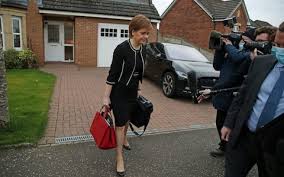 This came in the wake of the SNP's head of communications also quitting after it emerged he had inadvertently provided bogus membership numbers to a journalist. Murray Foote was told to deny reports the party had lost those thousands of members branding them "inaccurate" and "drivel".
The extraordinary situation was described as a "crisis" in the ST.
Amid all of this, a poll earlier this month showed that support for independence had plunged to 39 per cent.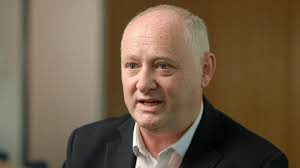 The unbelievable spectacle we have witnessed, reflects the fact that the SNP (like Plaid), is the broadest of broad churches.
Their membership ranges from dotty dreamers obsessed with Bonnie Prince Charlie, and anti-Englishness (who hold socially conservative views), to liberals (like Ms Sturgeon) who support gay marriage, and accept gender re-allignment.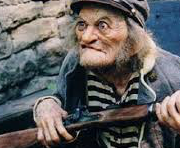 Take out the bits about 'Bonnie Prince Charlie', as well as 'Ms Sturgeon', and this could apply equally well to Plaid.
I have had a conversation with a long-standing Plaid supporter, who is deeply against homosexuality, and even believes that lesbianism DOESN'T ACTUALLY EXIST!!
He represents a section of his party which is on the left economically (possessing a strong belief in nationalisation), but is extremely conservative socially.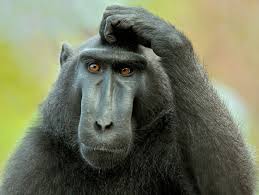 Another wing of Plaid (as with the SNP), wants independence from England in a socialist republic, socially liberal laws, and (in a way I have never really understood) to rejoin the European Union (EU).
Unlike for its fellow party (the SNP), devolution did not galvanise the cause of independence in Wales, and Plaid has never properly broken out of its language strongholds in the West and the North West, into the South Wales valleys at the level of the Welsh Assembly (WA)/Welsh Parliament (WP)/Senedd Cymru (SC), (the party can only point to a couple of examples, but it YEARNS to do so!).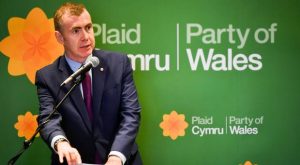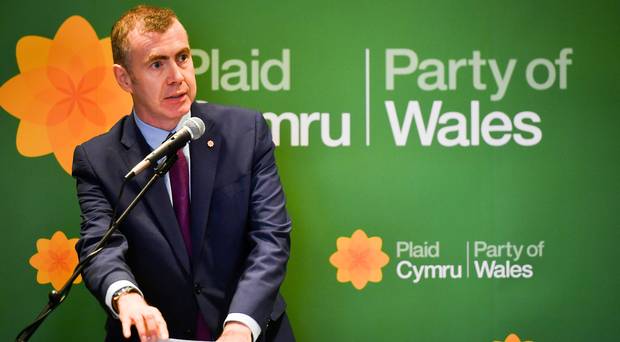 It is the job of the present Plaid leader, Adam Price (who is gay), to hold the two wings of his fractious party together.
But uniting around the issue of independence may not be enough for them – these two views within Mr Price's party are simply too far apart.
Let's hope, for Plaid's sake, there is not a leadership election as with the SNP, where a woman continues her campaign despite the fact that her religion does not allow her to support gay marriage, the front runner is described as a "complete chancer", membership is in free-fall, and the husband of the outgoing leader is accused of undermining it!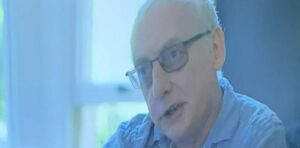 Details including political stories like these by Phil, as he was gripped by the rare neurological condition Hereditary Spastic Paraplegia (HSP), have been released in a major book 'A GOOD STORY'. Order it now!
Regrettably publication of another book, however, was refused, because it was to have included names.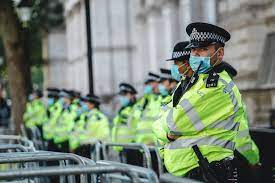 Tomorrow – why once again awful reports about appalling police behaviour, has highlighted questionable actions at the largest Welsh force.