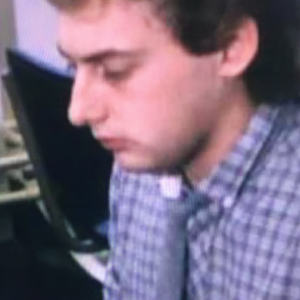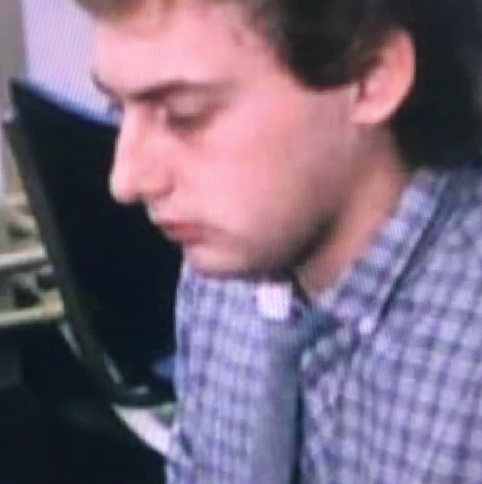 During 39 years in journalism our Editor, Welshman Phil Parry, was always taught to be clear and avoid metaphors in explaining events, so looks with incredulity at how the invasion of Ukraine has been dubbed by Russia 'a special military operation', and that China's abandonment of the zero-Covid policy was called by rulers there 'optimisation of prevention and control measures'.
Earlier he described how he was assisted in breaking into the South Wales Echo office car when he was a cub reporter, the importance of experience in the job, and made clear that the 'calls' to emergency services as well as court cases are central to any media operation.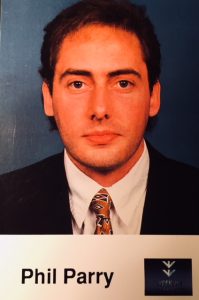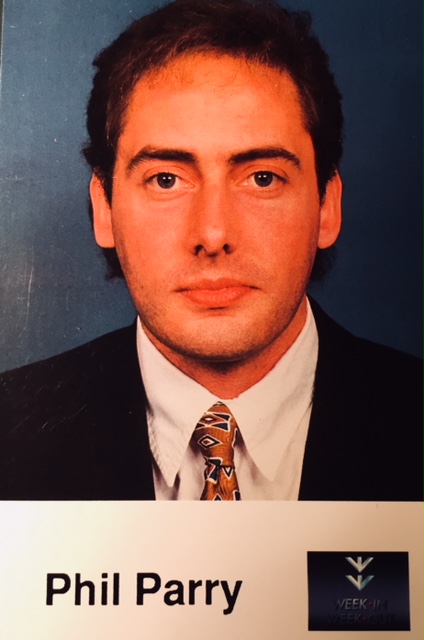 He has also explored how poorly paid most journalism is when trainee reporters had to live in squalid flats, the vital role of expenses, and about one of his most important stories on the now-scrapped 53 year-old BBC Wales TV Current Affairs series, Week In Week Out (WIWO), which won an award even after it was axed, long after his career really took off. 
Phil has explained too how crucial it is actually to speak to people, the virtue of speed as well as accuracy, why knowledge of 'history' is vital, how certain material was removed from TV Current Affairs programmes when secret cameras had to be used, and some of those he has interviewed.
He has disclosed as well why investigative journalism is needed now more than ever although others have different opinions, how the coronavirus (Covid-19) lockdown played havoc with media schedules, and the importance of the hugely lower average age of some political leaders compared with when he started reporting.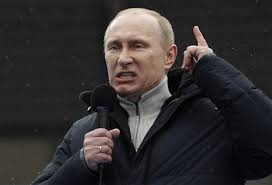 A spade should be called a spade, and it's important to say what you mean.
The invasion of Ukraine is NOT 'a special military operation' (as Vladimir Putin calls it), it is a full-scale assault on another sovereign nation.
The suffering of the Ukrainian people is immense, and it makes my blood boil the way Russia have tried to disguise what we all know is the reality, by using this absurd metaphor.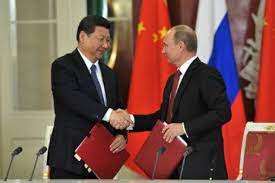 Now, to save face after widespread protests, China ditched their disastrous zero-Covid policy, but, of course, officials didn't say as much – it was merely a 'change of approach'.
BUT WHY CAN'T THESE PEOPLE SEE THAT EVERYONE KNOWS THE TRUTH?!
It's a bit like how companies will always trumpet their extremely small-scale green measures, when the truth is that they are polluting the environment massively.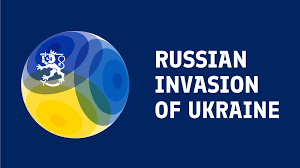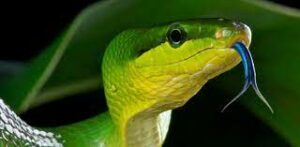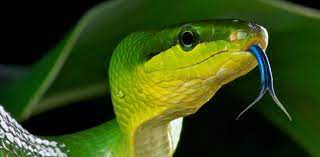 Another one might be grand policy announcements from governments, when actually these have been ill-thought out and are likely to cause huge problems.
In the 1980s and 1990s (times of very high unemployment as the economy was re-structured), schemes would be announced several times by the UK Government to make an illusion that a large number of jobs were being created. The figures would, of course, be erroneously totalled up.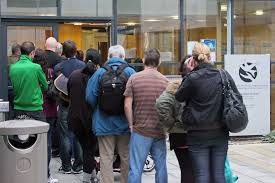 Policy-makers always remained strangely silent when media coverage of it might then talk about an incredible number of 'new' jobs being generated, when the facts meant that only a fraction of these were in the announcement.
This would be called 'double-counting'.
The horrors of Russia's invasion are well known, so let's concentrate on the latest example of jargon in policy from another regime which is trying to cover up the truth about what is happening.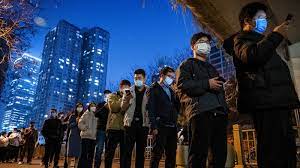 China's abandonment of its badly navigated aim of having zero-Covid, should be closely examined.
The rules were so strict initially, that they caused huge demonstrations, and an economic meltdown, but President Xi Jinping even had a metaphor for this when everyone could see through it!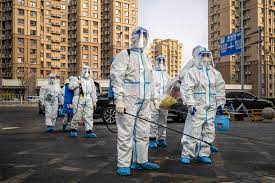 It was called 'dynamic zero'.
This strategy was two-pronged; prevention and containment, and last year both aspects were intensified even as the highly transmissible Omicron variant ripped through China.
Potential or suspected cases were isolated at home, or placed under quarantine at a Government-supervised facility.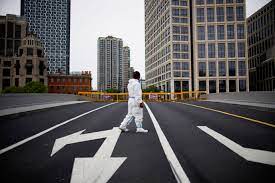 Those deemed close to infected people were confined, and even distant or potential contact could result in an order to stay home, so streets were deserted.
China's borders were barred to most visitors. Arrivals of all nationalities were subject to seven days of isolation at a facility, and three days of separation from the public at home.
A single case might trigger the lockdown of an entire building or residential compound, which meant people could not leave (some lockdowns lasted for months). Whole cities could be closed off with only hours notice.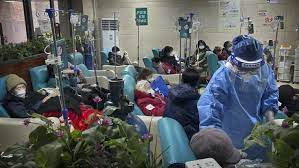 Big cities that were shut, sometimes more than once, included Shanghai, Xian, Chengdu, Tianjin, Shenzhen, or even entire provinces as well as regions such as Xinjiang, Tibet and Jilin.
But now 'zero-Covid' or 'dynamic zero' as it was called, has been scrapped – although this change of direction was described by the regime as 'optimisation of prevention and control measures'.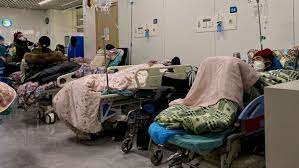 This, though, has had a terrible effect.
The Omicron variant of Covid is less lethal, but FAR more virulent, and has overwhelmed health facilities there, while the Chinese government has REFUSED to allow into the country much more effective western vaccines, and FAILED to overcome hesitancy among elderly people (who are most at risk) about being jabbed. The result is that many people in China are not effectively vaccinated against the disease AT ALL!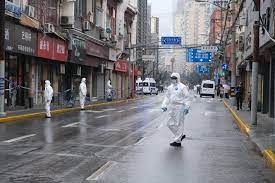 Its statistics system (on which proper health policy relies) is laughable.
Chinese officials are still not providing enough data on hospitalisations, intensive-care-unit (ICU) admissions and deaths to allow experts to assess quickly how the virus is behaving there, and how dangerous any new mutations might be.
Most absurdly, Chinese authorities reported only 37 Covid deaths between December 7 and January 8, yet scientists' models, satellite images of crematoriums, and other independent sources, suggest the real total was far higher—probably in the tens, if not hundreds, of thousands.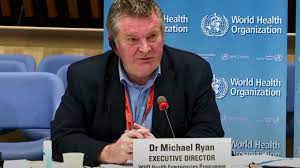 Dr Michael Ryan, who heads the World Health Organisation's (WHO) Health Emergencies Programme (which is not known for its militancy), has said that China's figures "under-represent the true impact of the disease in terms of hospital admissions, in terms of ICU admissions, and particularly in terms of deaths". 
But these will happen if a regime engages in obfuscation, and calls a major change in policy 'optimisation of prevention and control measures'…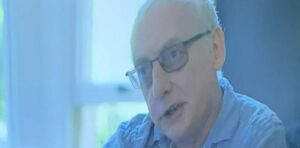 Phil's memories of his remarkable decades-long award-winning career in journalism as he was gripped by the rare neurological disabling condition Hereditary Spastic Paraplegia (HSP), have been released in a major book (including reports which were clear and simple, when a spade was called a spade) 'A GOOD STORY'. Order the book now!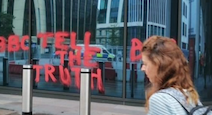 Regrettably publication of another book, however, was refused, because it was to have included names.
Tomorrow – how the biggest broadcaster in Wales has faced huge criticism among senior staff over the low quality of its programmes, with one declaring that being employed there is "embarrassing"
Word games part two is next month.