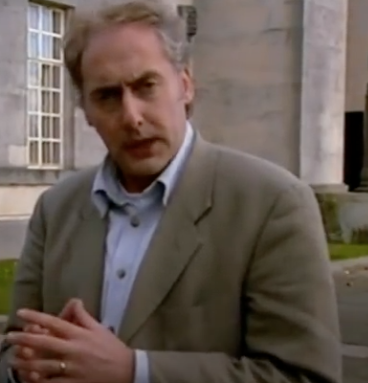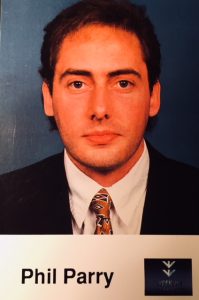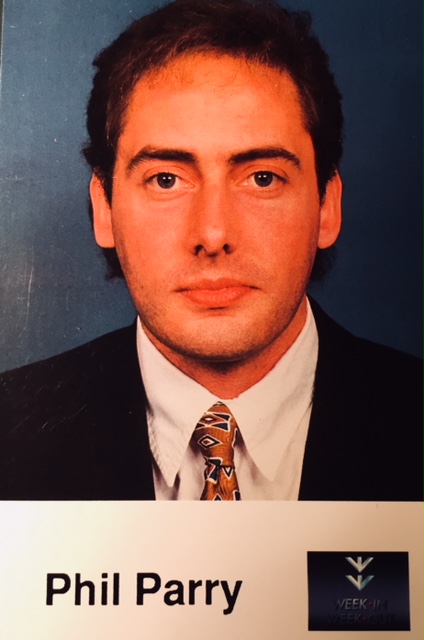 After 23 years with BBC Cymru Wales (BBC CW), and 38 years in journalism, our Editor Phil Parry has emphasised the centrality of being unbiased in news.
Here he looks at how an extraordinary row over BBC neutrality rumbles on about the naming of its head of the News Channel, despite the fact the institution's Director General has emphasised "impartiality is sacrosanct", but that the appointment has been defended in a newspaper where a senior executive is married to the woman appointed. 
Earlier he described how he was assisted in breaking into the South Wales Echo office car when he was a cub reporter, recalled his early career as a journalist, the importance of experience in the job, and made clear that the 'calls' to emergency services as well as court cases are central to any media operation.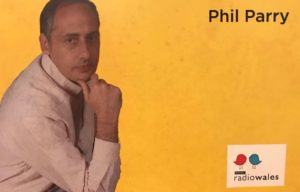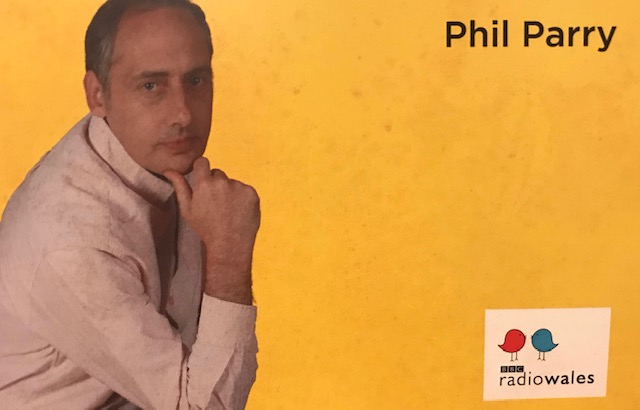 He has also explored how poorly paid most journalism is when trainee reporters had to live in squalid flats, the vital role of expenses, and about one of his most important stories on the now-scrapped 53 year-old BBC CW TV Current Affairs series, Week In Week Out (WIWO), which won an award even after it was axed, long after his career really took off.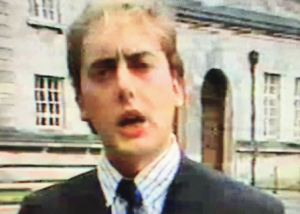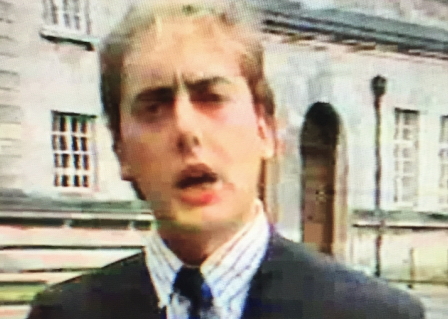 Phil has explained too how crucial it is actually to speak to people, the virtue of speed as well as accuracy, why knowledge of 'history' is vital, how certain material was removed from TV Current Affairs programmes when secret cameras had to be used, and some of those he has interviewed.
He has disclosed as well why investigative journalism is needed now more than ever although others have different opinions, how the pandemic played havoc with media schedules, and the importance of the hugely lower average age of some political leaders compared with when he started reporting.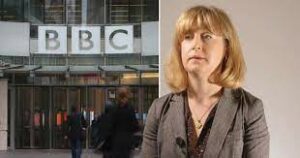 It seems incredible to me that a neutrality row continues over the appointment of a senior BBC official when her boss says "impartiality is sacrosanct", and that a report defending the process has appeared in a newspaper where an executive is married to the woman at the centre of it all.
This would surely make an episode in the television comedy drama series "Better Call Saul" that Jess Brammar compared to Brexit.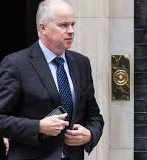 It was reported in The Guardian that the BBC chair, Richard Sharp, insisted it was justified to raise concerns, after Robbie Gibb (a BBC board member who was head of Downing Street's communications team under former Conservative Prime Minister Theresa May) warned against appointing Ms Brammar.
Mr Sharp apparently stood by "free communication" within the board after claims Mr Gibb had tried to block her appointment, although it has been reported elsewhere that Mr Gibb is now happy, and directors are as one.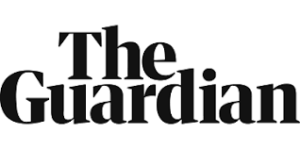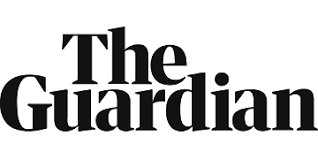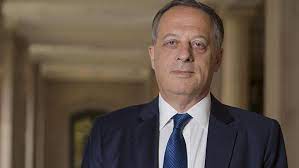 The Guardian published how Mr Sharp had said: "In any corporation of any kind, there should be free and clear communication between the non-executive directors and directors, all seeking the same objective, which is for the corporation to succeed and thrive, and make the right decisions".
It underlined his credentials, and added that he was:  "… a former banker who became the BBC chair in February".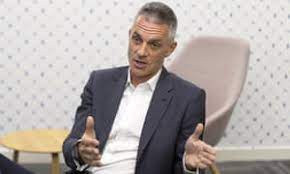 The Guardian published in its 'report' in the Media section (some might say tendentiously): "Brammar, a former HuffPost UK editor, has since been appointed to the job (at the BBC News Channel) despite a…series of stories in which some newspapers examined her social media history and scrutinised her defence of HuffPost journalists against criticism from ministers".
Interestingly Ms Brammar just happens to be married to Jim Waterson who is Editor of… the Media section of The Guardian.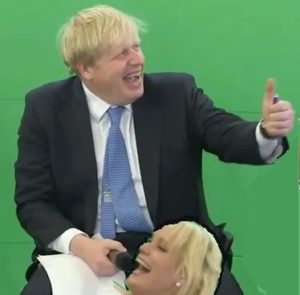 In fact 'some newspapers' (apart from The Guardian) brought out that Ms Brammar had accused Boris Johnson of lying in a television interview, and that Brexit was like "Better Call Saul", but "less funny or interesting or enjoyable".
In a since-deleted tweet she suggested, too, that black people would leave the UK if Mr Johnson were re-elected in 2019.
In another post she recommended that everyone should buy a book about British imperialism by Sathnam Sanghera "to piss off all the racists having a go at him".

Ms Brammar also wrote about "how it's not even controversial to say there is racism in the British press".
Earlier this year, she criticised the Society of Editors' response to claims by Meghan Markle of racism in the British press, tweeting: "I'm aware I won't make myself popular with my peers, but I'm just going to stand up and say it: I don't agree with (the) statement from my industry body that it is 'untrue that sections of the UK press were bigoted'".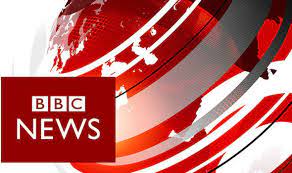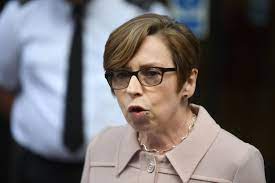 After comments like these were disclosed, Mr Gibb had allegedly texted the BBC's director for News and Current Affairs at the time, Fran Unsworth, to say recruiting Ms Brammar would destroy the UK government's "fragile trust" in the corporation.
But it appears that Mr Gibb was not the only one at a high level to be alarmed by the potential appointment of Ms Brammar.
Leader of the House of Commons and Lord President of the Council since 2019, Jacob Rees-Mogg agreed, commenting before it was announced, that it "damages the whole perception of independence and impartiality at the BBC", adding: "They really do damage themselves".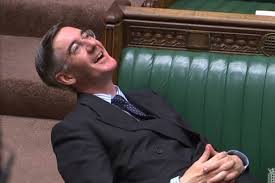 But the BBC rules on impartiality, and senior officials own remarks, seem to support this stance.
In announcing Ms Brammar's appointment, Ms Unsworth said: "… BBC News has to be impartial and independent. BBC journalists are hired from a variety of different backgrounds, but while working at the BBC, they leave any personal opinions at the door."
The BBC rules state clearly: "If your work requires you to maintain your impartiality, don't express a personal opinion on matters of public policy, politics, or 'controversial subjects'".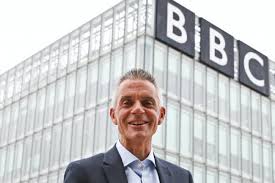 They proclaim, too, that staff should avoid using disclaimers such as 'My views, not the BBC's' in their biographies and profiles, as they provide no defence against personal expressions of opinion.
Apart from saying that "impartiality is sacrosanct" the Director General of the BBC Tim Davie emphasised that the affair was "dangerous territory for us".
He admitted he fears the corporation will face new difficulties in hiring from a range of political opinions owing to what he dubbed the "Jess Brammar effect".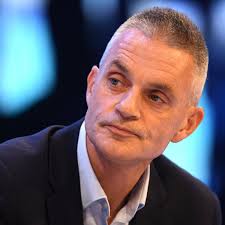 In speaking to MPs this week, Mr Davie said that her appointment had "blown up" in a way that was "unhelpful" to the BBC's ability to make hires from across the spectrum of opinion.
But as The Guardian pointed out Mr Davie had "once stood to be a Tory councillor".
Yet it might also be 'unhelpful' when an appointment at the heart of the latest controversy about neutrality is defended in a newspaper where a senior executive is married to the woman at the centre of it all…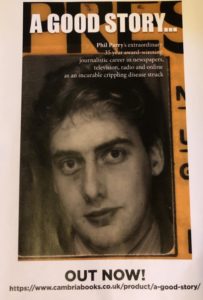 The memories of Phil's, astonishing decades long award-winning career in journalism (which involved sticking to key guidelines on neutrality) as he was gripped by the rare neurological disabling condition Hereditary Spastic Paraplegia (HSP), have been released in the important book 'A GOOD STORY'. Order the book now!
Regrettably publication of another book, however, was refused, because it was to have included names.