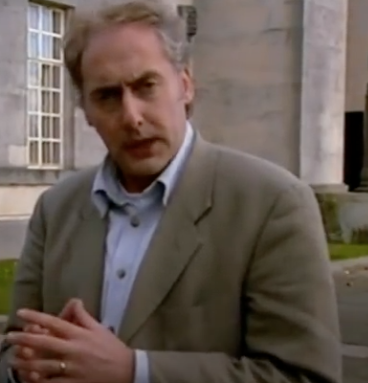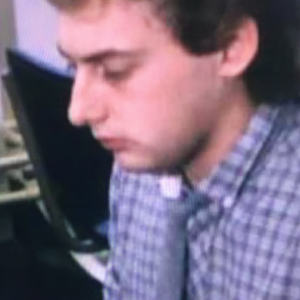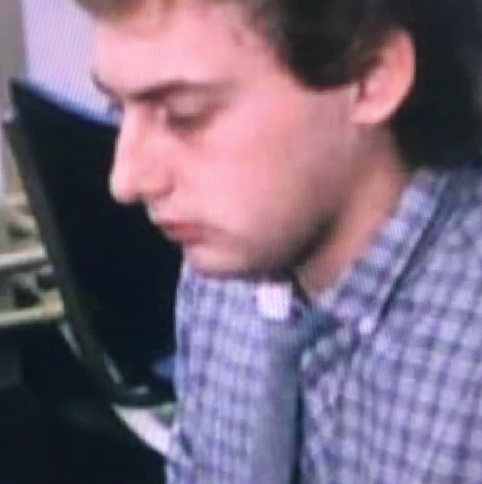 Here our Editor Phil Parry looks at how attitudes towards the police, particularly in Wales, have changed since he started in journalism.
Earlier he has described how he was helped to break into the South Wales Echo office car when he was a cub reporter, recalled his early career as a journalist, the importance of experience in the job, and making clear that the 'calls' to emergency services as well as court cases are central to any media operation.
He has also explored how poorly paid most journalism is when trainee reporters had to live in squalid flats, the vital role of expenses, and about one of his most important stories on the now-scrapped 53 year-old BBC Cymru Wales TV Current Affairs series he presented for 10 years, Week In Week Out (WIWO), which won an award even after it was axed, long after his career really took off.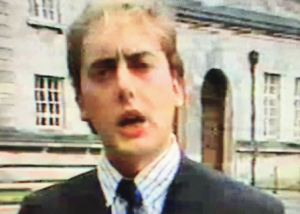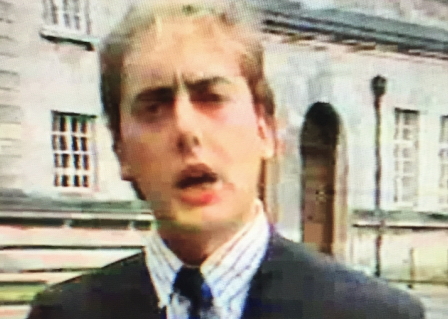 Phil has explained too how crucial it is actually to speak to people, the virtue of speed as well as accuracy, why knowledge of 'history' is vital, how certain material was removed from TV Current Affairs programmes when secret cameras had to be used, and some of those he has interviewed.
He has also disclosed why investigative journalism is needed now more than ever although others have different opinions, and how information from trusted sources is crucial at this time of crisis.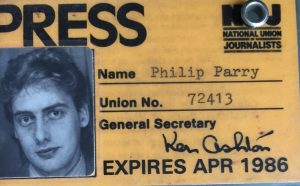 It fascinates me how the public's view of the police has changed, and how it is reported.
When I started in journalism in 1983, the prevailing attitude when you were covering court cases, was that the person in the dock had done it, and what the police said was accurate.
Even then there were things that made me uneasy, such as how the description of an 'assault' or 'burglary' always appeared to be identical in all the officers' notebooks, or how a top barrister admitted in Cardiff Crown Court that the police had been up to "monkey business".
I was sometimes approached by solicitors who urged me to do something, because, they said, 'bad things are happening'.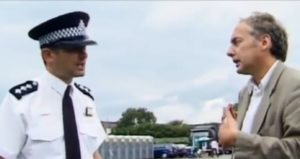 Despite these misgivings, I felt, along with everyone else, that the police were telling the truth and that the accused was guilty.
But a huge change happened a generation ago.
A series of high-profile miscarriage of justice cases came to light from the 1980s and 1990s (not least in Wales), and they ripped away the mask of respectability that the police had gained.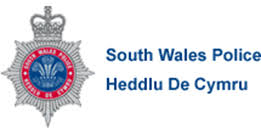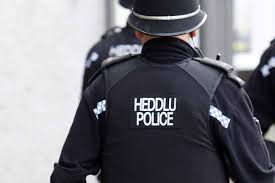 Officers have been shown to have behaved utterly despicably on occasions in the past.
The Darvell Brothers in Swansea, the Tooze Murders, the Annette Hewins Case, the Lynette White (Cardiff Three) Case – there were an incredible number of high-profile miscarriage of justice cases.
But the smaller ones were almost as significant.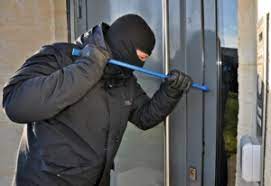 I feel particularly sorry for the huge number of innocent people convicted of lesser crimes, who I know were not guilty but whose lives have been ruined forever. There was no way I could ever do a programme about their cases, because the supposed crimes were simply too small.
Even in the bigger cases the police often believed they were right, long after it had been shown they were not.
In the appalling example of the Cardiff Three rumours persisted that the men were somehow involved (remarkably among the police themselves, and I heard them myself) even after they had been freed and their innocence established.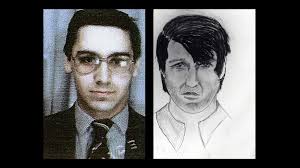 In February 1988 ONE WHITE man Jeffrey Gafoor committed the horrendous murder of Lynette White. He was eventually correctly jailed for the killing many years later, and looked strikingly similar to the photofit of a man made by the police originally from a witness statement, of someone who had been seen in an agitated state nearby with blood on his hand. After DNA evidence was found linking him to the crime scene he finally confessed, and even apologised to the others who took the rap for his crime.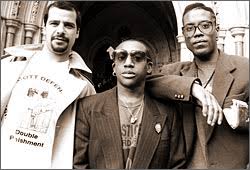 But South Wales Police (SWP) had at first arrested and charged FIVE BLACK or mixed race men of whom THREE were convicted, following what was then the longest murder trial in British legal history.
Quite understandably, they have been badly affected by what has happened to them, and, in all probability, will continue to be so.
Another awful example, among so many others, helps prove the point.
The case of the Cardiff Newsagent Three (the uncovering of which I was intimately involved in) was especially dreadful.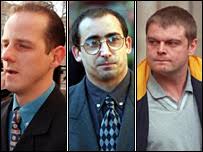 Three young men had been out one night in 1988, and were arrested by the police later for the murder of a kiosk owner called Phillip Saunders and for stealing his takings.
They had no reliable alibi for their correct whereabouts and unfortunately one of the three, Darren Hall, had 'confessed' to the murder and also claimed that the other two were involved as well.
But in the programme A Night To Remember in the BBC Cymru Wales (BBC CW) Current Affairs television strand Week In, Week Out (WIWO) (which has now, sadly, been axed after 53 years) we showed that this could never have happened.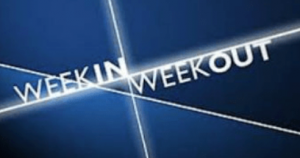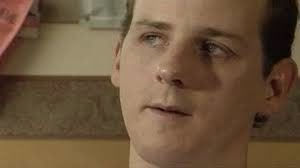 Mr Hall said that after the newsagent was attacked, the three had run from the scene of the crime and divided up the stolen money in a nearby church yard.
A succession of prosecution witnesses in the ensuing court case 'corroborated' the 'confession'. But we felt something was not right with the whole case.
We carefully looked at all the evidence, found a solicitor for them, and a sceptical barrister who examined it for us.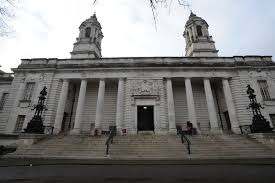 I interviewed Mr Hall in prison, permission for which is rarely granted now, and asked him directly:  "Are you a murderer?. No I'm not, and nor are the other two", came the reply.
I talked to, and recorded, over the telephone, another of the Cardiff Newsagent Three, Michael O'Brien, who said a terrible injustice had been done, both to them and the loved ones of the murdered newsagent.
We filmed Mr O'Brien's family in the Ely area of Cardiff, whose lives, needless to say, had been devastated.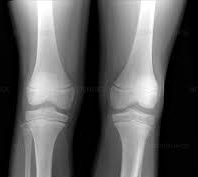 We discovered that Mr Hall during or after one of his interviews, he claimed, had been manacled to a radiator, and tracked down all the 'witnesses' who were, to a lesser or greater extent, unreliable.
Crucially, we found new medical evidence in records that proved Mr Hall's story was impossible.
His legs were so bad that he could not have joined the others in running away from the scene of the murder to divide up the spoils, as had been claimed.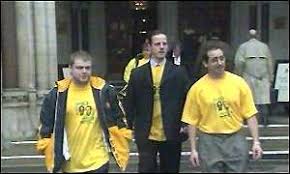 The original court case was totally flawed, and after being at one time the longest miscarriage of justice case in Wales, the men eventually came out of prison.
I pay tribute in this to my producer at the time, who went on to edit the series, Karen Voisey, after she had assembled much of the evidence, and to the Editor of WIWO, Adrian Davies, who commissioned the programme and continued in his confidence of us, even though one of the lawyers rang him at home to say there was not enough evidence.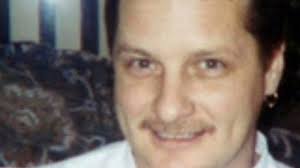 Major questions are now also swirling round the terrible Clydach Murders case, in which David Morris is today serving a long prison sentence.
A former shadow Chancellor John McDonnell, MP, who held the key role for five years until 2020, and was a crucial ally of former opposition leader Jeremy Corbyn, MP, is now supporting the move to free Morris who was jailed for the murders in the village of Clydach near Swansea.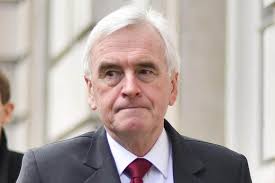 Today's Labour leader Sir Keir Starmer, MP, has been drawn into the growing controversy about the safety of the conviction, too.
Sir Keir has been sent a dossier of recent cases in Wales after representing Mr O'Brien, who tells him that lessons have still not been learnt.
The man he believes is innocent, Morris, was given four life sentences in 2002, following the brutal murders of an elderly disabled woman, her daughter and two young grandchildren.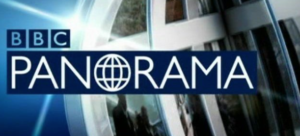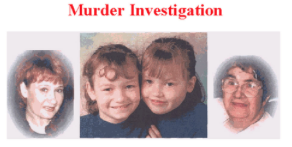 After a jury found him guilty of using a heavy pole to beat the family to death, a judge said that Morris, who was aged 52 at the time, of Craigcefnparc, should never be released.
He was labelled "probably one of the most dangerous people in the United Kingdom" by the prosecution in one of the two trials in which he was found guilty.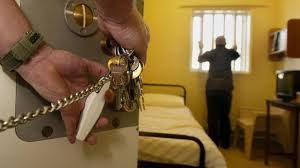 But concern has mounted among campaigners about SWP after the number of miscarriage of justice cases over the last few years.
A support group for Morris on Facebook (FB) now has more than 20,000 members, a BBC Panorama film presented by me is on YouTube, a protest rally has been held, and graffiti backing him has appeared on buildings in Swansea.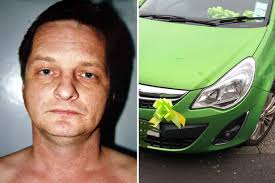 In December 2019, campaigners rallied in Swansea calling for Morris' release, with scores of protesters gathering at Castle Square in the city centre carrying green and yellow balloons and ribbons, handing out leaflets as they chanted "Free Dai Morris". Their ultimate aim was to raise political awareness (and may now have succeeded) in the hope of forcing the case back open.
The month before, the campaign had been launched to demand Morris' freedom, with ribbons of the same colour on cars in the city.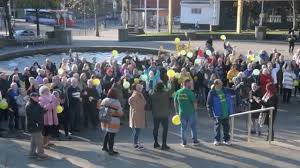 Geraint Evans, who helped to run the group, said at the rally: "There's massive support for him (Morris), not only in Swansea but across the UK.
Donna Hayes, from Penlan, said she was at the rally to "raise awareness" of the campaign.
"I believe that Dai is innocent", she told reporters. "I don't know the family but I feel strongly that he should not be where he is".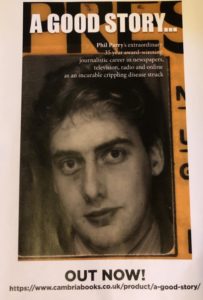 Innocent or not, it is clear that today the pendulum first in favour, then against the police has swung a long way again; officers must now conform to strict rules, and their actions are rigorously scrutinised by independent public bodies.
The dark days of fitting up innocent people must never return…
Tomorrow – the controversial Welsh independence group member who shared a message saying Zionism was racist, from a former Labour MP who had been suspended for criticising an anti-Semitism investigation, after it had been announced she would be investigated over allegations she held the same views
The memories of Phil's extraordinary decades long award-winning career in journalism (including the Cardiff Newsagent Three case) as he was gripped by the rare crippling neurological condition Hereditary Spastic Paraplegia (HSP), have been released in a major book 'A GOOD STORY'. Order the book now!