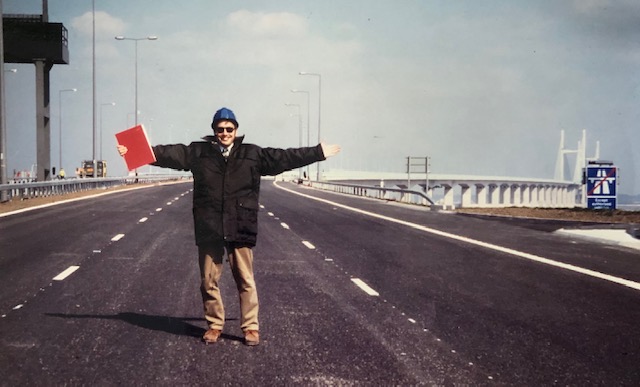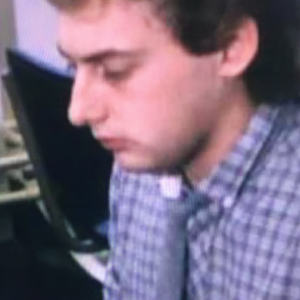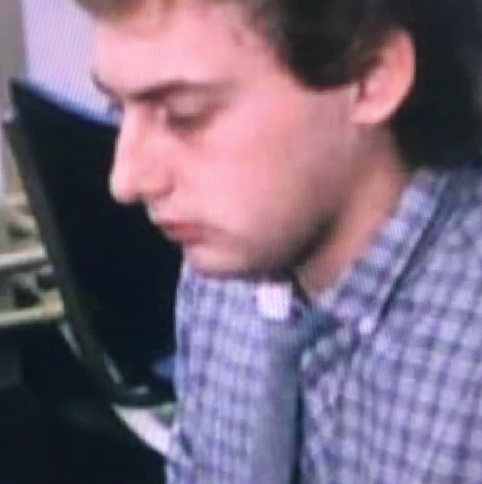 Here our Editor Phil Parry looks at how the importance of new technology has been proven by its increased use during the pandemic. 
Earlier he described how he was helped to break into the South Wales Echo office car when he was a cub reporter, recalled his early career as a journalist, the importance of experience in the job, and making clear that the 'calls' to emergency services as well as court cases are central to any media operation.
He has also explored how poorly paid most journalism is when trainee reporters had to live in squalid flats, the vital role of expenses, and about one of his most important stories on the now-scrapped 53 year-old BBC Cymru Wales TV Current Affairs series he presented for 10 years, Week In Week Out (WIWO), which won an award even after it was axed, long after his career really took off.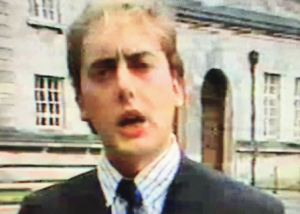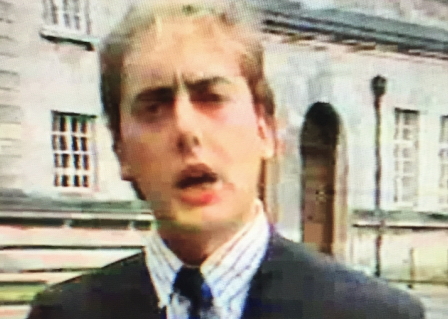 Phil has explained too how crucial it is actually to speak to people, the virtue of speed as well as accuracy, why knowledge of 'history' is vital, how certain material was removed from TV Current Affairs programmes when secret cameras had to be used, and some of those he has interviewed.
He has also disclosed why investigative journalism is needed now more than ever although others have different opinions, and how information from trusted sources is crucial at this time of crisis.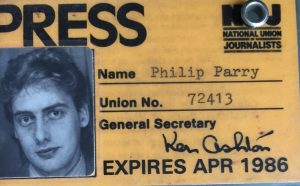 This year has been unlike any other and was rounded off by yesterday's announcement of regulatory approval for the Oxford/AstraZeneca vaccine.
But the fact remains that coronavirus/Covid-19 continues to be a terrible tragedy, and one that is felt by millions across the world, yet an enormous benefit does stand out – the increased use of technology.
During 2020 leaps have been made in just a few months, when introducing these changes would normally take years. Meetings have taken place remotely on either Zoom or Teams.
However when I started in journalism on the South Wales Echo (then the biggest selling paper produced in Wales) in August 1983 it was very different.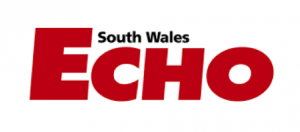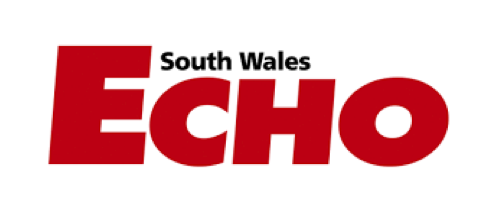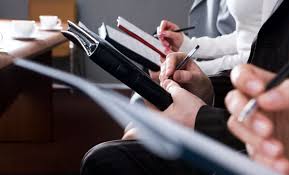 There was, of course, no such thing as social media, and all interviews were taken down using a notebook and biro.
Typewriters and paper were used (with a copy made) and the machines were tipped up to give you space to check your notebook.
A typewriter 'graveyard' with broken machines piled on top awaiting repair, consisted of a few strategically placed desks pushed together in the middle of the newsroom (shared with the Western Mail).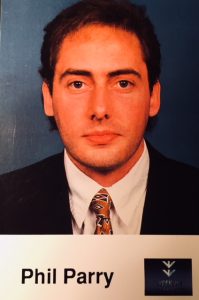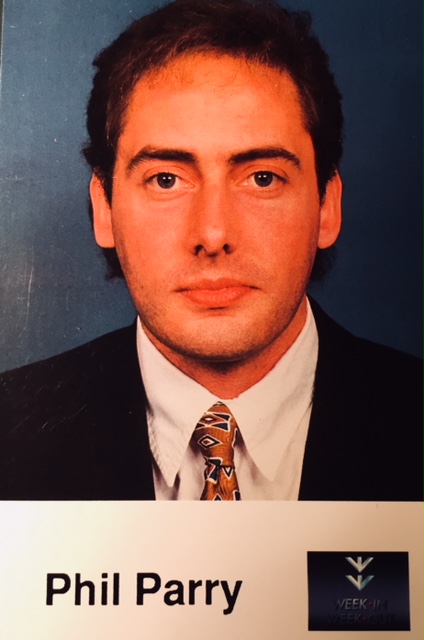 In the Cardiff freelance agency I moved to in 1986 it was much the same, and stories were sent up to UK papers using a huge telex machine.
Even at BBC Cymru Wales (BBC CW), when I transferred there the following year, reports for Wales Today (WT) were typed. Instructions were given to the Director about when to bring in the film (or 'VT'), by indicating them with a line leading to the word, and every reporter or 'sub' would know that three typed words were equivalent to one second. On the BBC CW TV Current Affairs programme Week In, Week Out I presented for 10 years from 1989 I learned at the beginning that I must type the script in a certain way for the longer film.
But computers were starting to come in by then, and we were even given an 'allowance' negotiated by the National Union of Journalists (NUJ) to use them!
All of that has now been swept away, and many people would say rightly so.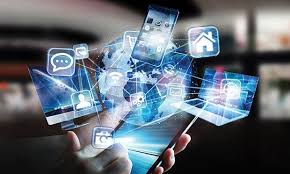 But it hasn't only been in journalism – technology has changed all industries, and the pace has been made even more rapid because of the pandemic.
Zoom, one of the chief beneficiaries from the turn to remote working, reported that revenue soared by 367 per cent in its latest quarter, year on year, to $777 million.
The world's third-biggest software firm Salesforce has agreed to buy Slack for $27.7 billion, to combine its range of business software with a chat platform tailored to companies, in one of the largest-ever tech deals, and the switch to remote working during the pandemic was an important factor.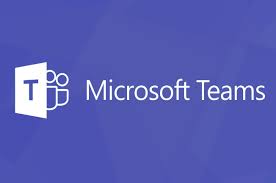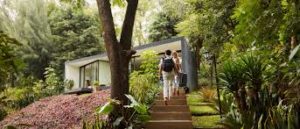 United they will increase competition for Microsoft, which has pulled ahead of many rivals this year, when firms have relied on cloud services more than ever.
The Microsoft Teams platform has also been a formidable challenger to Slack. Shares in Slack have performed poorly compared with other providers of remote tech, and that has been a major spur to the latest tie-up.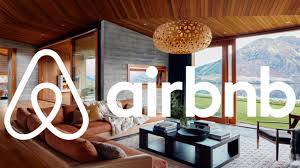 But holiday firms which have embraced technology, or always been known for it, have benefited as well, and are likely to do so more with the latest news about the Oxford/AstraZeneca vaccine.
Airbnb said it would price its share offer (IPO) at between $44 and $50 a share, which would value it at up to $35 billion, and two days ago it was up 146 per cent! People are now apparently seeking far-flung dwellings either to work in or to get away from it all. The pandemic "has accelerated the ability to live anywhere" Airbnb recently said.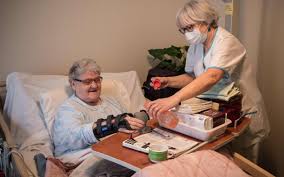 The health sector too has seen enormous changes during the lockdowns.
McKinsey (a consultant) estimated that global digital-health revenues – from telemedicine, online pharmacies, wearable devices and so on – will rise from $350 billion last year to $600 billion in 2024. Swathes of America's $3.6 trilion health-care market are in for a digital makeover.
The same is happening in China, Europe and most other places where doctors ply their trade.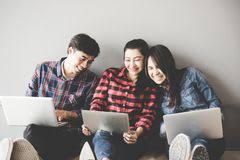 The groundwork for what looks poised to be the next trillion-dollar business has been accelerated by the pandemic.
According to CB Insights, a research firm, a record $8.4 billion of equity funding flowed into privately held digital-health businesses in the third quarter of 2020, more than double the amount a year ago.
In September AmWell, a 'telemedic' in which Google has invested $100 million, raised $742 million in an IPO; its market capitalisation is $6 billion.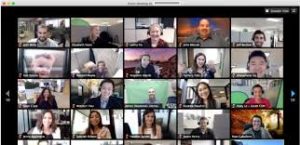 On December 2 JD Health, a digital pharmacy affiliated with jd.com, a Chinese online emporium, raked in $3.5 billion in Hong Kong's second-biggest IPO this year.
So at least some can be grateful for the lockdown.
Notably journalists and business people!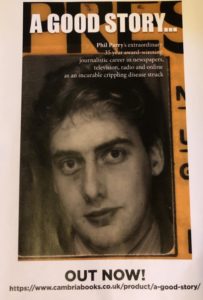 Phil's memories of his extraordinary decades-long award-winning career in journalism (when technology changed everything) as he was gripped by the rare disabling neurological condition Hereditary Spastic Paraplegia (HSP), have been released in a major book 'A GOOD STORY'. Order the book now! The picture doubles as a cut-and-paste poster!