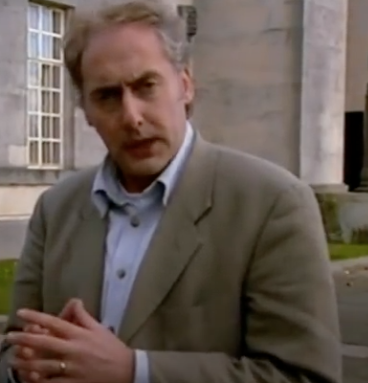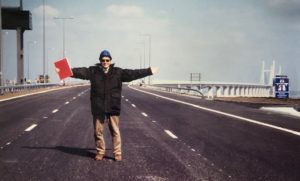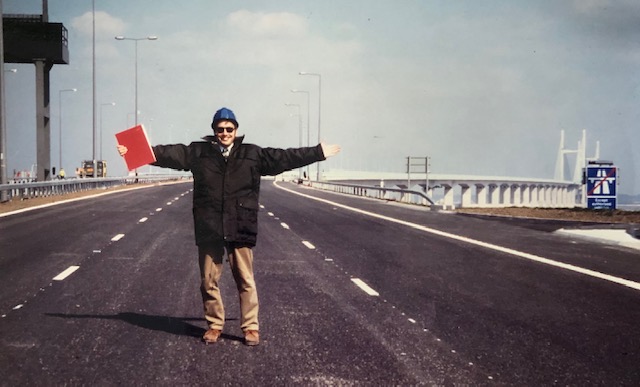 Here our Editor Phil Parry looks at how the coronavirus/Covid-19 lockdown has thrown up bizarre anomalies for families living either side of the Welsh/English border.
Earlier he has described how he was helped to break into the South Wales Echo office car when he was a cub reporter, recalled his early career as a journalist, the importance of experience in the job, and making clear that the 'calls' to emergency services as well as court cases are central to any media operation.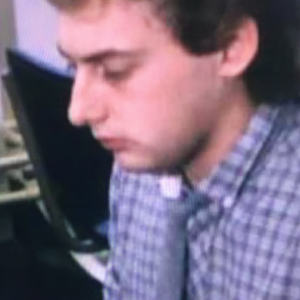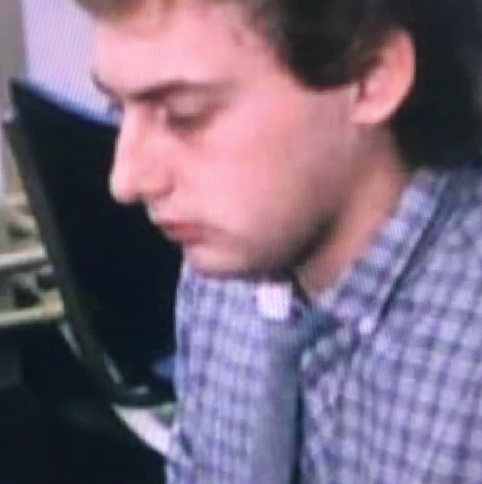 He has also explored how poorly paid most journalism is when trainee reporters had to live in squalid flats, the vital role of expenses, and about one of his most important stories on the now-scrapped 53 year-old BBC Cymru Wales TV Current Affairs series he presented for 10 years, Week In Week Out (WIWO), which won an award even after it was axed, long after his career really took off. 
Phil has explained too how crucial it is actually to speak to people, the virtue of speed as well as accuracy, why knowledge of 'history' is vital, how certain material was removed from TV Current Affairs programmes when secret cameras had to be used, and some of those he has interviewed.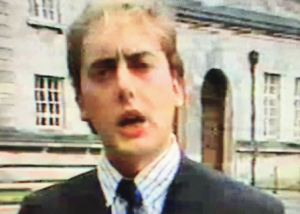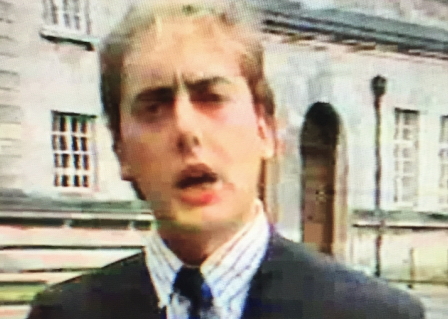 He has also disclosed why investigative journalism is needed now more than ever although others have different opinions, and how information from trusted sources is crucial at this time of crisis.
It is obvious that the coronavirus/Covid-19 lockdown has created a bizarre situation for those on the border, and the announcement on Wednesday about strengthening the rules in Wales after Christmas has only made things worse.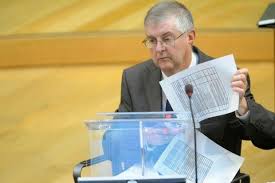 Clearly borders must be created somewhere, but for many who look on incredulously, effectively drawing lines on a map is plain crazy.
Wales will go into full lockdown for three weeks from December 28, with Mark Drakeford First Minister of Wales (FMW) announcing a "sustained rise in coronavirus".
Some strict measures, however, will come into force on Christmas Eve, with all non-essential retail, including close contact services and all leisure and fitness centres forced to close from the end of the day, and meetings limited to only two households over the Christmas period.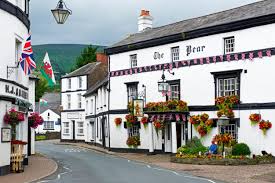 All hospitality premises will also close from 6pm on Christmas Day.
Mr Drakeford said: "Only two households should get together. That's how serious things are".
Yet at the start of the pandemic, actions by leaders of the devolved nations were praised, while those by the UK Prime Minister Boris Johnson were derided.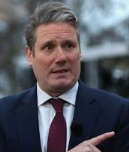 Indeed some believed the pandemic had shown that devolution had worked, and actually strengthened, not weakened, the case for a devolved but united UK.
The leader of Labour Sir Keir Starmer said recently: "I think dealing with the pandemic has shown (the importance of holding together the UK), so we need to make the case for the United Kingdom".
In March the Institute for Government (IFG) stated:  "Ministers in the three devolved nations moved swiftly… making new regulations to tackle the pandemic".
Now though, it is a different story, and the word 'panic' has been used to me by a critic of the Welsh Government (WG).
A Cardiff businessman said:  "This is where devolution doesn't work! When it comes to health there should still be one British rule. Diseases can leap continents so a little river between England and Wales doesn't bother it!".
The picture of complete confusion is much the same along all parts of the Welsh-English border.
One commentator told me: "How do you regulate the border? My sister (who lives in Ruabon near Wrexham) says they are all ignoring this edict from the power-crazed ex-social worker in Cardiff. Oswestry is a few miles down the road and until the Welsh police gestapo start demanding 'papers please' at the Dee crossing to England, stopping movement just won't happen!".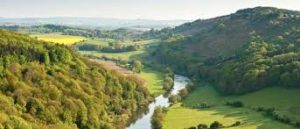 I had personal experience of the enormous problems the lockdown has created in South Wales.
A few weeks ago when the rules had been eased in Wales but strengthened in England, my wife and I travelled from our home in Cardiff to my birthplace in Monmouth, and to do this we travelled from Chepstow up the Wye valley, where the border with England runs along the river.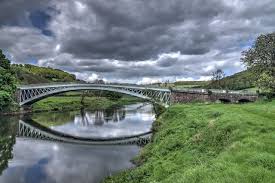 Yet for a few miles we were to cross Bigsweir bridge and travel through Gloucestershire before, again, moving into Wales.
This would have been, of course, strictly illegal, and we were in a quandary as to what to do.
Would there be police patrols stopping us?!
We decided therefore to go to Monmouth by keeping straight on and not going over the bridge into England, but travelling through Whitebrook.
This kept us in Wales and within the law.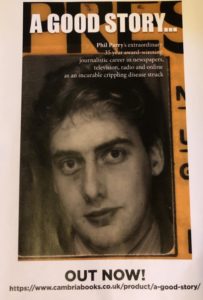 The ridiculous business, however, highlighted major issues with the present situation, when the lockdown rules are different to the ones in England.
Does anyone really understand them?!
Also on The Eye – the politicians in Wales who want people's votes but live far away from the areas they wish to represent. 
Phil's astonishing 37-year award-winning career in journalism (when at the start, rules seemed much clearer!) as he was gripped by the rare neurological disabling condition Hereditary Spastic Paraplegia (HSP), have been released in the major book 'A GOOD STORY'. Order the book now!