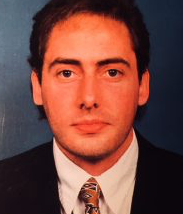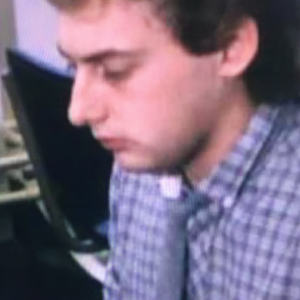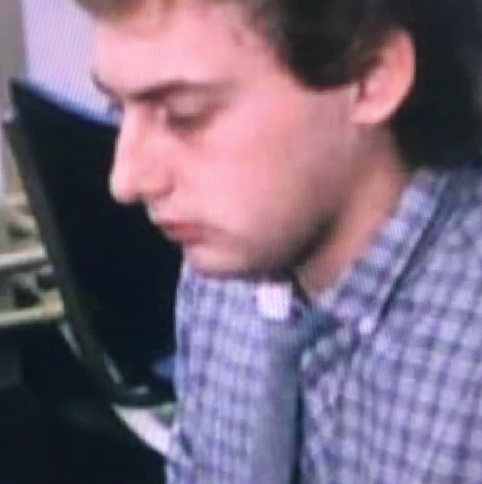 Here our Editor Phil Parry looks at the extraordinary announcement that ANOTHER 'national' news service for Wales is to be launched tomorrow, amid revelations on The Eye the 'comedian' behind the first one had controversially 'partnered' with a giant publishing company, made sick 'jokes' about a murdering gunman, abused senior politicians as well as Phil online, and been investigated by the police. 
Earlier he described how he was helped to break into the South Wales Echo office car when he was a cub reporter, recalled his early career as a journalist, the importance of experience in the job, and making clear that the 'calls' to emergency services as well as court cases are central to any media operation.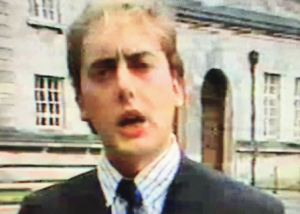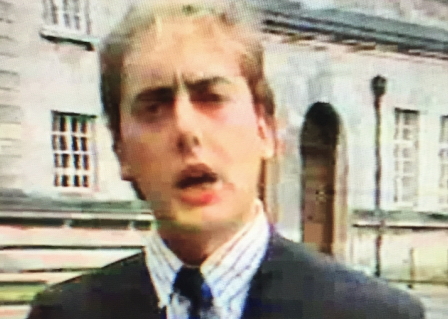 He has also explored how poorly paid most journalism is when trainee reporters had to live in squalid flats, the vital role of expenses, and about one of his most important stories on the now-scrapped 53 year-old BBC Wales TV Current Affairs series, Week In Week Out (WIWO), which won an award even after it was axed, long after his career really took off. 
Phil has explained too how crucial it is actually to speak to people, the virtue of speed as well as accuracy, why knowledge of 'history' is vital, how certain material was removed from TV Current Affairs programmes when secret cameras had to be used, and some of those he has interviewed.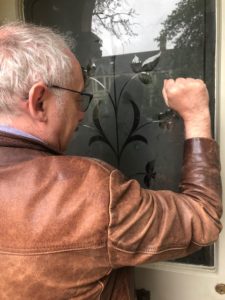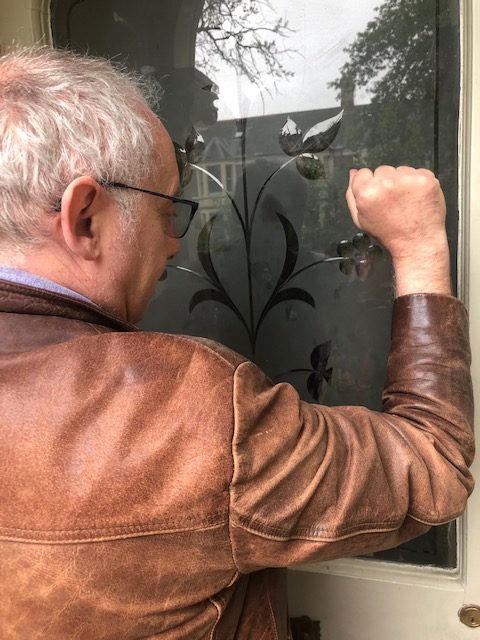 He has disclosed as well why investigative journalism is needed now more than ever although others have different opinions, how the current coronavirus (Covid-19) lockdown is playing havoc with media schedules, and the importance of the hugely lower average age of some political leaders compared with when he started reporting. 
The astonishing news of a rival to The National for Wales (TNW) appears to breathe new life into the race to provide an alternative information source for Welsh people, but it could also prove an obstruction to the original one.
It's been announced that tomorrow a Pembrokeshire-based media company is launching a news website which will cover all of Wales, as it takes the leap from being a regional to a national news provider.
Ten jobs have been created and a further 20 secured, as Herald News UK Ltd launches its Herald.Wales service.
The company says it is investing a considerable sum over the next two years to provide news in both English and Welsh, and will provide breaking stories, politics, entertainment, sport, and opinions from a number of high-profile contributors
But this news could prove difficult for TNW which is to be available from March 1 (Saint David's Day), with the controversial pilot for it being wished "Best of luck" by Welsh Government (WG) minister Lee Waters MS., and it could be a plot line for a novel.
TNW 'partnered' with the giant Newsquest Media Group (NMG), and this has been condemned to me by prominent figures in the Welsh media industry.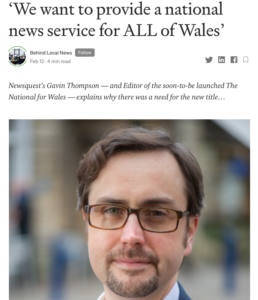 NMG's Gavin Thompson is a key executive in this 'partnership' who says on LinkedIn that he is "Regional editor, Wales at Newsquest", and 'hashtags' the words "journalismmatters" after his name.
Clearly Mr Thompson is not short on confidence, because he describes himself there in the following way: "I am an excellent communicator, strategic thinker and strong leader who believes business can and should be a force for good. I steered two newspapers to great success, serving communities and achieving industry leading circulation performance and strong profits".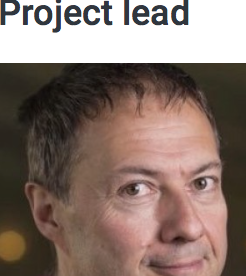 He has also described online as the "driving force" for TNW, the contentious 'comedian' Huw Marshall, who was, too, the figure behind New Media Wales (NMW) but has been dubbed a "chancer" on Twitter, and whose 'stories' have been accused of being "cut and pasted" from other publications by Private Eye.
Evidently Mr Marshall does not know his journalist libel law (which is strange for someone involved in a new media service), because he has said on Twitter that I am a 'liar' and an "obsessive coward", linking the insults to an earlier piece I had written about his 'venture'.
But publishing these phrases to a third person (as he has done) is highly libellous, yet luckily I know the rules, and so does my libel lawyer.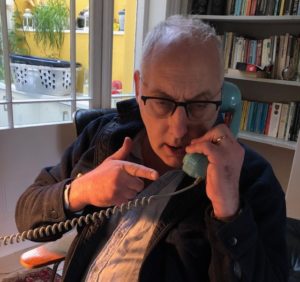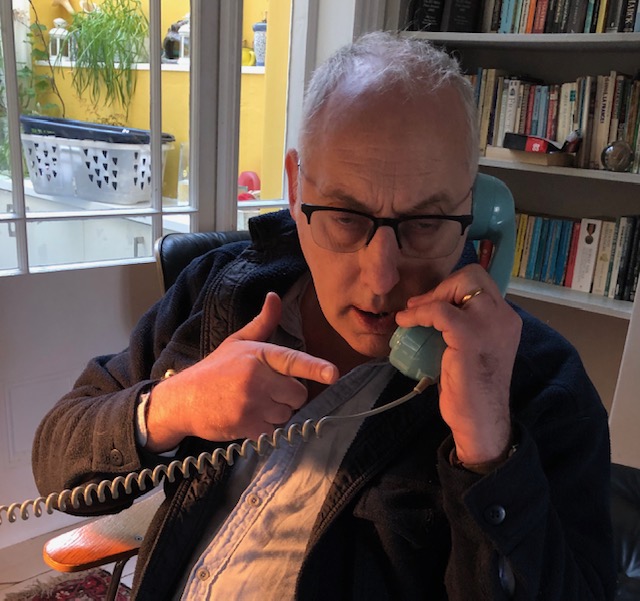 Mr Marshall has also called me a "self proclaimed journalist", which may not be libellous but is provably wrong as I trained to be a journalist in 1983 on the best newspaper course in the UK, have been one for almost 38 years now (most of them for other organisations, including 23 with The BBC), and have taken any number of journalist exams, including ones in libel.
I seem to have become something of a thorn in his side, because he has proclaimed that he has a number of different Twitter accounts, but says he reserves one for 'stories' which may bother me, stating: "@marshallmedia is where I post Everton related stuff and things that upsets Phil Parry".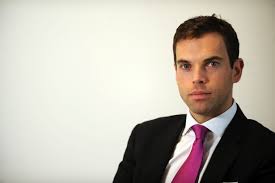 Yet it has not only been me to have irritated Mr Marshall in the past.
In 2013, it was disclosed that he had made extremely offensive remarks to senior politicians on Twitter, and complaints after further comments led to reprimands by the social media company.
One insult eight years ago, was directed at the Labour MS and minister Ken Skates with another hurled at the former Liberal Democrat AM Peter Black.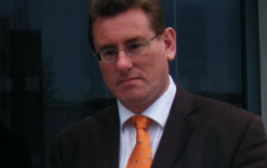 After Mr Skates tweeted in celebration of a one-vote council by-election victory over Plaid Cymru (PC) in Ruabon, Mr Marshall referred to him in his own tweet as a "gloating t**t", and he described Mr Black as a "humourless t..t" as well as a "dull, tedious t..t".
The 'partner' for TNW, NMG, is the UK arm of the giant American corporation Gannett Incorporated, a mass media company headquartered in McLean, Virginia, in the Washington, D.C., metropolitan area. It is the largest US newspaper publisher, and this fact has made many potential supporters uneasy, with its behaviour being highlighted by the National Union of Journalists (NUJ).

One critic said on Twitter "for me it's important to be owned and run in Wales". Another declared:  "He's (Mr Marshall) been saying for a while that there is a "Partner" on board……I assumed that it was a local, welsh business……but it does indeed look like it is News quest! !".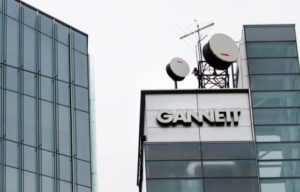 The link-up with NMG/Gannett has come in for furious criticism, as well, on social media more recently. A critic said on Twitter: "Why are we having to use a London based company?". A different detractor declared: "Gotta be honest, a London-headquarterd media outlet is not at all what I thought I was supporting, purported editorial freedom or nay.  I have some reasonably major reservations".
It seems Mr Thompson may also have faced criticism about money which was pledged earlier to Mr Marshall's NMW, because he has written on Twitter: "For clarity, the money people have donated to New Media Wales' campaign, has gone to New Media Wales and not Newsquest".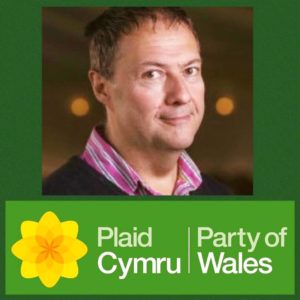 Meanwhile, it is a fundamental tenet of news journalism, as well, to be entirely neutral, yet this may be difficult for Mr Marshall, as he has stood for a political party in the past. In 1992 he was Welsh nationalist party Plaid Cymru's (PC's) Parliamentary candidate in Cardiff Central, coming fourth with just 748 votes, however his plans to stand for election as a councillor were scuppered when it emerged that he had posted so-called 'jokes' about rampaging gunman Raoul Moat, and published the abusive remarks to senior politicians on social media.
Two people died and a police officer lost the sight in both eyes when gunman Moat shot them, yet despite this on July 8, 2010 – with him trying to escape from armed police – he published a message on his Facebook (FB) site, reading: "Hi I'm a sexy 19 year old blond (sic) from the North East of England looking for some fun.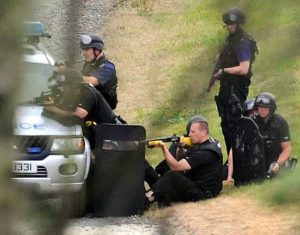 "My Mr Right should be a big strong ginger man with a fiery temper and a jealous nature, who also enjoys camping and writing long letters. 
Another post read: "Moat reward… if he isn't caught by next Wednesday, the rewards (sic) being doubled. It's going to be a Raul (sic) over".
Mr Marshall also says he has contacted the police but that there is little they can do as "it is a waste of their precious time", and "I really pity those who try to undermine my work and reputation".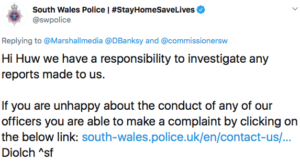 But it seems the police HAVE had time to investigate Mr Marshall for alleged harassment.
On Twitter he told South Wales Police (SWP) that he intended to make a complaint, however officers responded by informing him that they have a "responsibility to investigate any reports".
But it is the revelation that 10 jobs have supposedly been created for the Herald.Wales service, with a further 20 secured, which is, perhaps, most headline-grabbing, because it stands in stark contrast to what is being offered by TNW/NMG, which has advertised for "Digital reporters (x2), audience and content editor (x1)", and there are severe doubts about whether a 'national' news service can be undertaken with this number.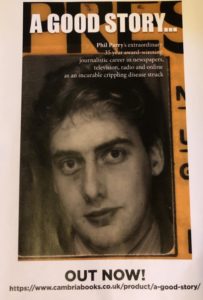 Severe doubts are now also hanging over the future of TNW – but having a new entrant into the field for a 'national' news service in Wales, does make the race a lot more interesting!
Phil's memories of his remarkable decades long award-winning career in journalism (before the advent of The National for Wales or the Herald.Wales) as he was gripped by the rare disabling condition Hereditary Spastic Paraplegia (HSP), have been released in a major book 'A GOOD STORY'. Order the book now!