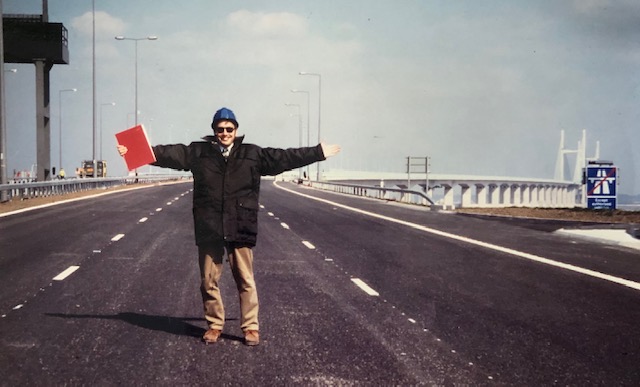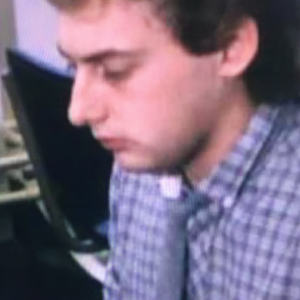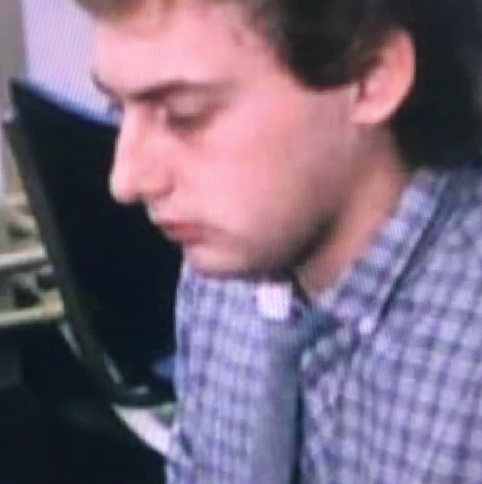 Here our Editor Phil Parry looks at why an original headline from Wales' biggest broadcaster and its later change shows that a bedrock of journalism, neutrality, is under greater threat now than ever. 
In the past he has described how he was helped to break into the South Wales Echo office car when he was a cub reporter, recalled his early career as a journalist, the importance of experience in the job, and making clear that the'calls' to emergency services as well as court cases are central to any media operation.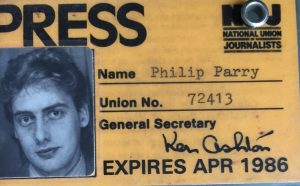 He has also explored how poorly paid most journalism is when trainee reporters had to live in squalid flats, the vital role of expenses, and about one of his most important stories on the now-scrapped 53 year-old BBC Cymru Wales (BBC CW) TV Current Affairs series, Week In Week Out (WIWO), which won an award even after it was axed, long after his career really took off. 
Phil has explained too how crucial it is actually to speak to people, the virtue of speed as well as accuracy, why knowledge of 'history' is vital, how certain material was removed from TV Current Affairs programmes when secret cameras had to be used, and some of those he has interviewed.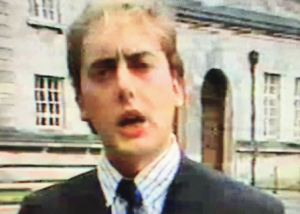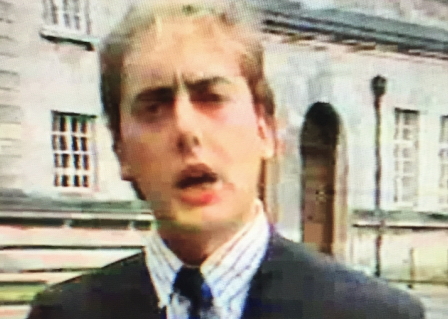 Earlier he disclosed why investigative journalism is needed now more than ever although others have different opinions, and how information from trusted sources is crucial at this time of crisis.
A basic tenet of journalism is that you should be neutral.
I am sorry to have to bang on about this, because I have written about it many times in the past, but as a journalist in Wales for more than 36 years (23 of them at BBC Cymru Wales [BBC CW]) I feel I have a right to comment – 'neutrality' and 'objectivity' are absolutely fundamental.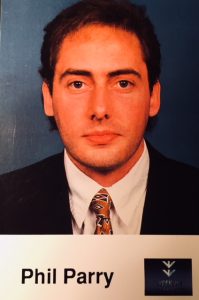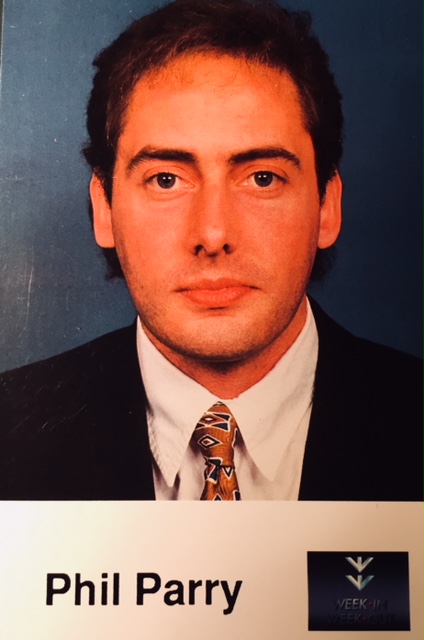 It is perfectly acceptable to publish 'opinion' or 'first-person' pieces (in the context of others coming from opposite directions), as long as they are obviously labelled as such, but the personal beliefs of the journalist should not be allowed to intrude into reporting an event, and the Editor of the story should not give undue prominence to one party over others.
When this happens in certain UK newspapers it always incurs my wrath.
I hate the fact that the reader is told what to THINK in the headline – social security scroungers and illegal immigrants are bad, families are good, for example – without reporting key factors in the story which might be that not everyone who claims benefits wants 'handouts', some immigrants are illegal because it is the only way to come here, and not every family is good.
You may well have seen this before on The Eye, but unfortunately it has to be said AGAIN: IF YOU ARE NOT SEEN AS NEUTRAL AND OBJECTIVE, THEN THOSE WITH OPPOSING VIEWS WILL REFUSE TO COME TO YOU WITH THE OTHER SIDE OF THE STORY!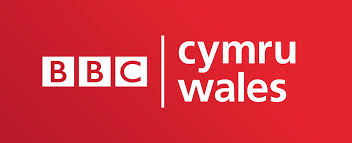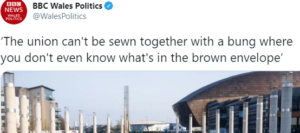 This basic truth was put centre stage again by what has just happened at BBC CW.
It was announced that the (Conservative) UK Government is to give the (Labour) Welsh Government (WG) over £1 billion to fight coronavirus (Covid-19) as an "advance payment" according to the Secretary State for Wales Simon Hart MP, although the WG has said it was "not clear how much of this package is wholly new".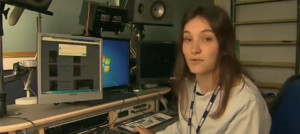 The original tweet from BBC CW however, did not state this but gave priority in the headline to a comment from the Welsh Parliament/Senedd Cymru (WP) opposition party Plaid Cymru (PC) declaring that it was "a bung".
The subsequent headline in the full story from BBC CW was far more down the line, and included an analysis by their Westminster Correspondent, Ione Wells.

It said – "Coronavirus:  UK ministers' £1.2bn 'advance payment' for Welsh Government".
In the context of recent events when BBC CW has been accused of being a hotbed of Welsh nationalism this was unfortunate.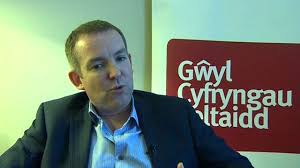 The former leader of the Conservatives in the WP, Andrew RT Davies, MS, accused, on social media, BBC CW of a "link" with PC and that it was "unhealthy".
But in a highly unusual move, the Director of BBC CW, Rhodri Talfan Davies defended on Twitter a controversial decision to ask the PC leader on to a programme discussing major issues, saying the Welsh Conservatives had not accepted the invitation. Yet in another tweet Mr Davies said he stood by his original point.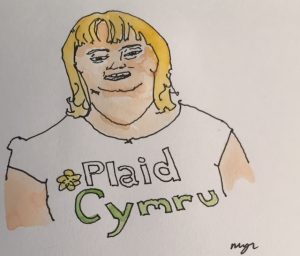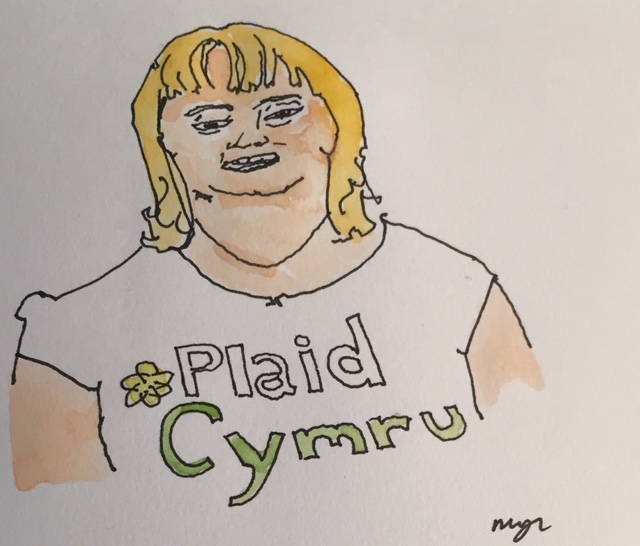 The unbelievable spat over alleged links between PC and BBC CW was soon after growing concern about figures who have joined the corporation from the Welsh nationalist party, and those that have moved in the other direction.
The BBC CW political journalist Aled ap Dafydd  became PC's Director of Political Strategy and External Relations, and it came hard on the heels of the appointment of the former PC Chief Executive Rhuanedd Richards as Editor of BBC Radio Cymru and the Welsh language online service, Cymru Fyw.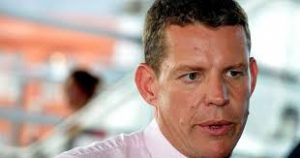 The 'bung' comment came from PC's 'health and finance spokesman' Rhun ap Iorwerth MS who had himself formerly been a senior BBC CW journalist.
The Conservatives said that they wanted to "make sure all the devolved nations have the money they need during Covid", but Labour said it was "difficult and disappointing".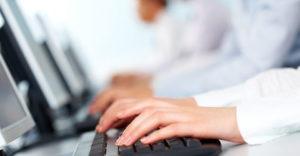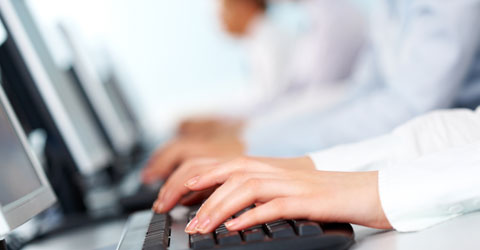 Yet it was only Mr ap Iorweth's comment which was quoted in full in the original tweeted headline from BBC CW introducing the story: 'The union can't be sewn together with a bung where you don't even know what's in the brown envelope'.
The exact same quote was also used in a tweet by the taxpayer-funded nationalist website Nation.Cymru (NC).

This kind of non-neutral journalism is unlikely to meet the approval of Mr RT Davies or to those who accuse BBC CW of a connection with PC.
It also undermines that bedrock of journalism – objectivity.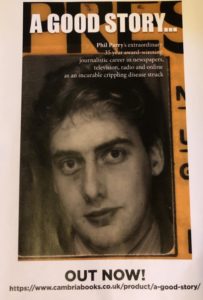 The memories of Phil's astonishing 36-year award-winning career in journalism (when neutrality and objectivity were central), as he was gripped by the rare crippling neurological condition, Hereditary Spastic Paraplegia (HSP), have been released in a major book 'A GOOD STORY'. Order the book now!