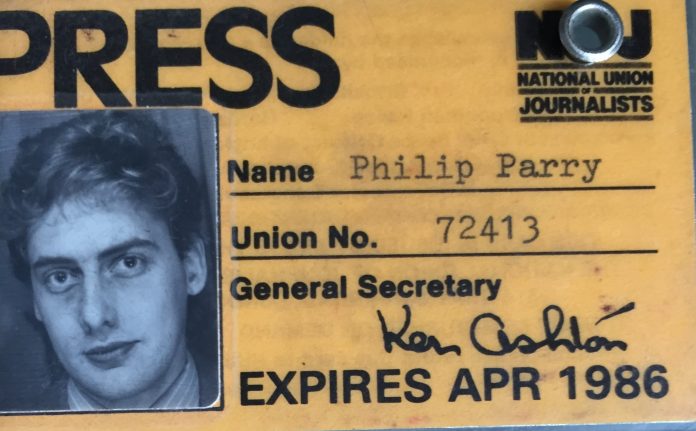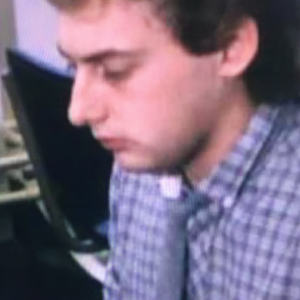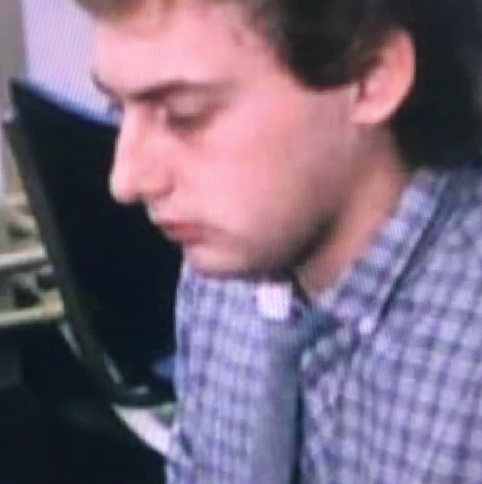 Our Editor Phil Parry here looks at why the media today are in an awful position. 
In the past he has described how he was helped to break into the South Wales Echo office car when he was a cub reporter, recalled his early career as a journalist, the importance of experience in the job, and making clear that the'calls' to emergency services as well as court cases are central to any media operation.
He has also explored how poorly paid most journalism is when trainee reporters had to live in squalid flats, the vital role of expenses, and about one of his most important stories on the now-scrapped 53 year-old BBC Cymru Wales (BBC CW) TV Current Affairs series, Week In Week Out (WIWO), which won an award even after it was axed, long after his career really took off.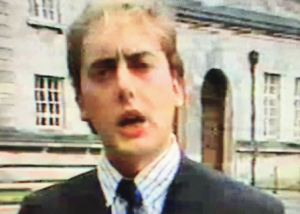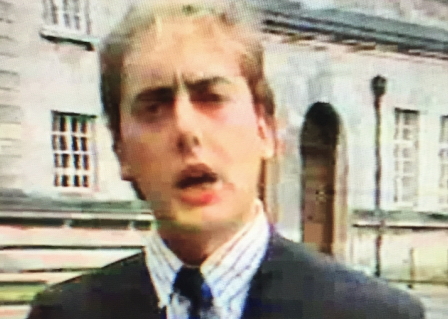 Phil has explained too how crucial it is actually to speak to people, the virtue of speed as well as accuracy, why knowledge of 'history' is vital, how certain material was removed from TV Current Affairs programmes when secret cameras had to be used, and some of those he has interviewed.
Earlier he disclosed why investigative journalism is needed now more than ever although others have different opinions, and how information from trusted sources is crucial at this time of crisis.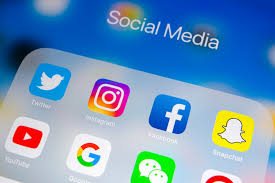 We are in a bold new world of social media and 'citizen journalism' (in Wales possibly more than anywhere else) but how many scandals are going unearthed?  How many crooks are not being exposed?  How much taxpayers' money is being wasted? And do our politicians behave as they want, knowing they won't be held to account?
We may never know.
I declare an interest here because we have had to go with the trend too – The Eye is a website as the costs of print journalism are so high, but I like to think we report REAL stories and the lack of them in the Welsh media has become a target of our satirical writer.

After more than 36 years in journalism the dire state of the media now APPALS me!
The UK Prime Minister Boris Johnson, and particularly his adviser Dominic Cummings, are known to value internet journalism and it is perhaps no surprise. Details about a police investigation into Mr Cummings' now notorious trip to Durham didn't come on a website. They were revealed in a joint investigation by reporters on the Guardian and the Mirror.
Yet the circulations of both papers are down as they struggle to combat (or embrace) the rise of internet journalism.
Recently in the usual business-speak, Guardian Media Group (GMG) Chief Executive Officer (CEO) David Pemsel, said:  "The media sector remains challenging (an understatement!). However, our reader revenues are growing well, our advertising proposition remains strong, and more people are reading us than ever before."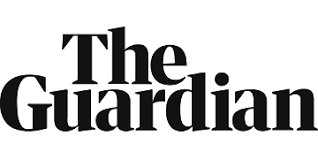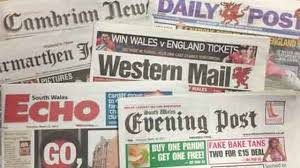 Meanwhile the circulations of local newspapers are plunging even more as the internet makes serious inroads into readerships. The situation in Wales, though, is particularly troubling.
The Western Mail for example used to be the 'paper of record' for Wales and even in 2013 it was selling 22,854 a day. Last year it was selling just 10,341.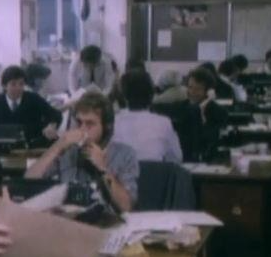 The South Wales Echo serves the biggest city in Wales (Cardiff) as well as some of its main valleys and used to be the biggest-selling newspaper produced in the country. When I started on it in 1983 the circulation was over 80,000, and there were dozens of journalists at head office, as well as a host of district offices. In Bridgend for example there was four reporters. But in 2013 circulation was down to 24,261 a day and last year it was only 10,355, with the number of journalists a fraction of what they were.
It is a major source of concern for me that like other newspapers the Echo has gone down, but it has gone down MORE than most and for some time has NOT been the biggest-selling newspaper produced in Wales.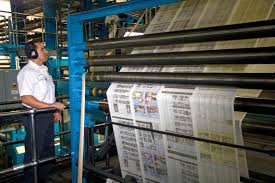 The Daily Post for example, (a morning paper which serves North Wales) in 2019 was on 16,327. Clearly the Echo is doing something VERY wrong!
But it seems the future for all newspapers is bleak, as the internet and 'news' by (as well as about) celebrities are adopted still further.
The Editor of one of the most important media organisations in Wales, the website WalesOnline, Paul Rowland, has openly declared about the sacking of journalists:  "Over the years we've said good bye to some outstanding journalists, and in a lot of cases it's because they weren't willing to adapt in the ways we needed them to".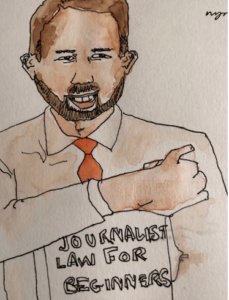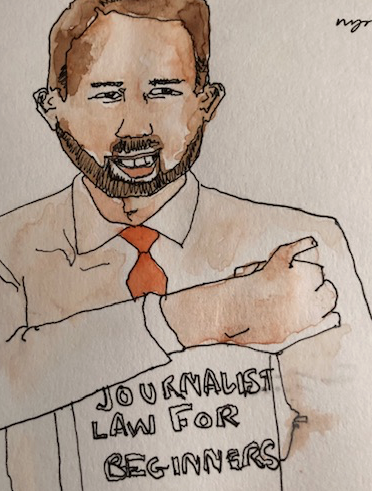 On July 1 2018 on the website Behind Local News he wrote: "… the plan is to keep getting bigger by getting better" and "Rules are very important. They help enforce a standard. And they can teach important lessons to those curious enough to think about their origins. But eventually, they need to be broken".
Mr Rowland certainly seems to have followed this philosophy when he threatened to sue me after we wrote an accurate satirical piece about the number of times they had 'reported"news' about a Cardiff night club. As any self-respecting journalist understands, knowledge of libel rules is crucial, yet he sent me the extraordinary message: "satire is no defence against libel", when in fact sometimes it CAN be!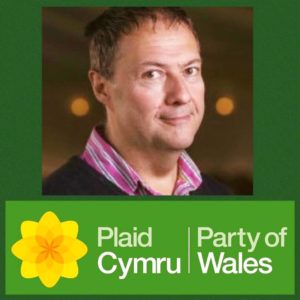 Let us hope rules like these are followed (along with the bedrock of journalism that stories should be neutral) when the 'New Media Wales NMW' service is launched.  The signs however are not good.
In the online launch 'manifesto' for NMW, the founder Huw Marshall wrote: "We will be politically neutral, we have to be, our aim will be to deliver scrutiny and clarity around the policies being proposed by the various political parties in Wales in the run up to the Welsh general election being contested in May 2021″.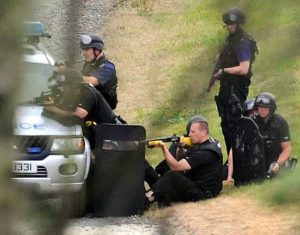 But in 1992 Mr Marshall stood as Plaid Cymru (PC's) Parliamentary candidate in Cardiff Central, coming fourth with just 748 votes, however his plans to stand for election as a councillor were scuppered when it emerged that he had posted so-called 'jokes' about a murdering gunman while he was still on the run, and published extremely offensive remarks about prominent politicians.
Yet it is little better in other media sectors now in Wales, with major problems at the country's biggest broadcaster BBC Cymru Wales (BBC CW).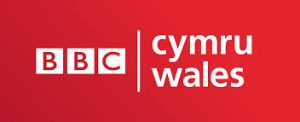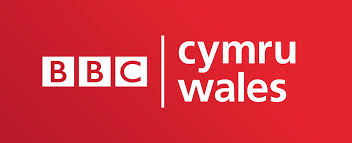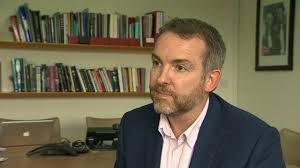 It has been disclosed on The Eye that the Director, Rhodri Talfan Davies's, staff are angry that they did not move into their new £100 million headquarters before the lockdown, and, our journalists understand, may not now fully do so until at least late Summer or even the Autumn (more than two and a half years following it being handed over), one of his senior executives had an affair with a married presenter after his officials had commissioned a programme she fronted, a disastrous mistake was made on his flagship TV news programme Wales Today (WT), his organisation refused an interview with me even though he said BBC CW would be "more accessible", and popular programmes have been axed while another which WAS commissioned, (the comedy drama Pitching In), has been described as "embarrassingly unfunny".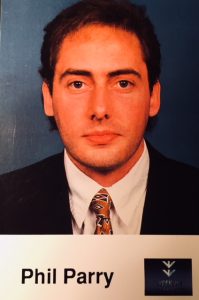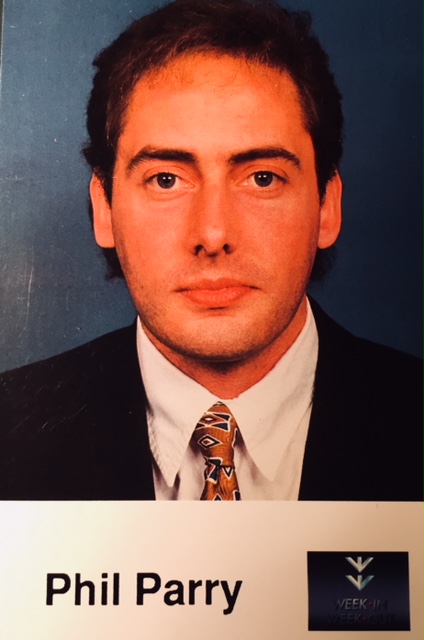 Mr Davies was not 'accessible' to me even though I had worked at BBC CW for 23 years. I was told initially by the Press Office in a lengthy email exchange over more than six months, that he would be available for interview. Question areas were provided, and the official was informed the interview could be conducted over the telephone. I was then instructed that an interview would not, in fact, be granted.
The 'objectivity' as well as the 'dumbing-down' of BBC CW, have been questioned too.
The former leader of the Conservatives in the Welsh Parliament/Senedd Cymru (WP), Andrew RT Davies, MS, accused, on social media, BBC CW of a "link" with PC and that it was "unhealthy".
But in a highly unusual move, Mr Davies defended on Twitter a controversial decision to ask the PC leader on to a programme discussing major issues, saying the Welsh Conservatives had not accepted the invitation. Yet in another tweet Mr Davies said he stood by his original point.
The unbelievable spat over alleged links between PC and BBC CW was soon after growing concern about figures who have joined the corporation from the Welsh nationalist party, and those that have moved in the other direction.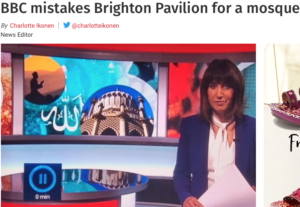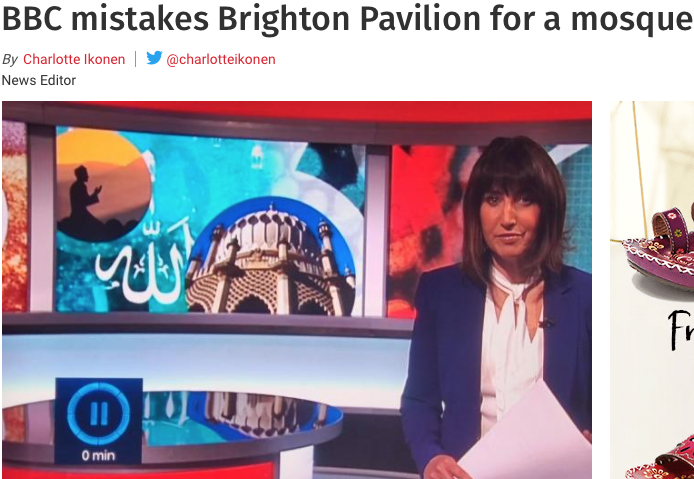 Mr Davies' evening television news programme has also committed an awful mistake which made headlines in England, and for that he bears ultimate responsibility.
BBC Wales Today used a picture of Brighton Pavilion during its coverage of the start of the hugely important Muslim month of Ramadan mistaking it for a mosque, and the error was then featured in the Brighton Argus. One Twitter user complained: "BBC Wales showing a picture of the Brighton Pavilion and getting it confused for a mosque when talking about Ramadan is kind of f****d?". Another wrote furiously: "Not happy they've used a shot of Brighton Pavilion as though it's a mosque (presumably)".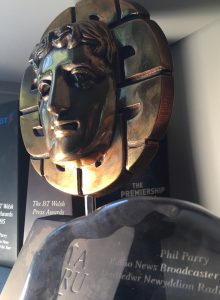 The TV debate series The Hour was axed after a year, and at an enormous cost to the licence fee-payer, following the controversial decision to close the 53 year-old award-winning Welsh TV Current Affairs programme Week In, Week Out (WIWO), which I presented for 10 years. Yet viewers had described The Hour on the internet, as "necessary" and even BBC CW officials had admitted to The Eye it "capture(d) the mood of the nation".
This came hard on the heels of the contentious resolution to get rid of WIWO despite the fact that it had won a clutch of awards, including at the Royal Television Society, BAFTA Cymru, and BT Wales. It even secured an award after it had been formally closed. The programme had also been used as a springboard for Panorama episodes, and one of the journalists' investigations still features near the top of an internal BBC CW document recording the highest viewing figures.
Yet things are almost as bad for the media, at a UK level.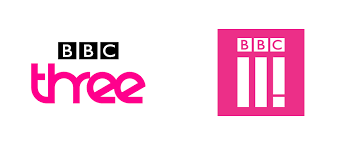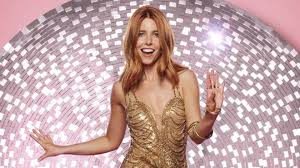 Stacey Dooley was preparing a BBC Three documentary on the effects of coronavirus (Covid-19) and, admitting that she was "desperate", stated on Instagram:  "Hi gang, hello, I'm sure you're sick of these videos that everyone is posting online. I'm working from home for obvious reasons, I'm making a documentary for BBC Three about coronavirus."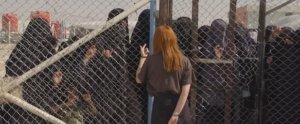 But it seems The BBC may have forgotten that officials had to apologise and edit out Ms Dooley's inaccurate commentary in a Panorama programme which claimed to portray the truth about Islamic State's (IS) treatment of women, when she had originally mistakenly said: "We saw women raising their index finger in an IS salute". One complainant said an approach had been made to the broadcast regulator OFCOM.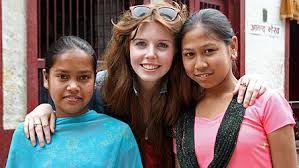 In the past her programmes have been accused of being "poverty porn" and in one UK newspaper they were called "patronising and condescending to the people they're trying to help".
One of her subjects in 'Stacey Dooley Sleeps Over', Adele Allen, said: "In the whole 72 hours she was here I did three early morning dog walks at 6am with the baby and she didn't manage to make it out to one. She couldn't get up with me – so there's the lazy one".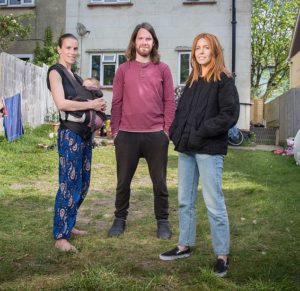 Ms Allen's partner Matt claimed that Ms Dooley didn't join in enough with their family life in Brighton on the show. He said: "She's lovely but there's not a lot of depth to her. There's a fantastic moment (in the programme) where she is with me in the allotment and I say: 'Come on then Stacey, what herb is this?' and I tell her it begins with the letter O and she says: 'Olive oil'".
Yet there is more disturbing evidence of the media's decline, not least in Wales.
The First Minister of Wales, Mark Drakeford MS, has said that it was "essential" that the press in Wales was strengthened, following concerns that people here were being misled by the different coronavirus advice published by the UK Government.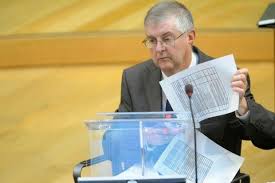 He was speaking in Welsh and in answer to another Member of the Senedd, PC politician Delyth Jewell MS, who had stated earlier:  "(There is a) serious weakness of our media. Last week newspapers that were being sold in Wales had a front-page advert, paid for by the UK Government with the 'stay alert' message that did not apply to Wales".
It may be wise, though, for these politicians to look closer to home at how the Welsh Government (WG) is effectively subsidising a media outlet which pumps out PC 'stories', ignores ones which show it in a bad light and openly supports Welsh independence, when neutrality is a fundamental tenet of journalism.
The Eye have been alone among the Welsh media in highlighting growing concerns that the nationalist website Nation.Cymru (NC) (where this 'weakness' in the media was 'reported') is funded by the taxpayer and claims to serve all "the people of Wales" but did NOT publish disturbing details about PC money, but DID report information showing the Conservative Party (CP) in a very bad light.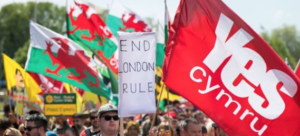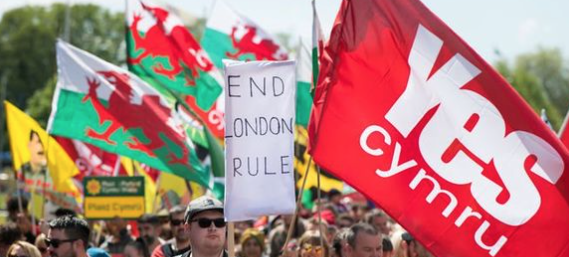 NC has boosted the Welsh independence movement by saying, for example, that "Support for Welsh independence has risen again", because it was at 11 per cent whereas last year it was seven per cent.
Yesterday the website published an 'opinion' piece again backing Welsh independence which began: "As someone who has been a silent advocate for Welsh independence but has only recently 'made it official' by joining the 'IndyWales' movement on Twitter, I still have a lot to learn".
The 'weakness' of the media in Wales is also shown by this kind of lack of journalistic objectivity on NC.
Apart from the piece about the UK Tory party showing it in an extremely bad light, the website also published another tendentious item saying "Conservative AM has accepted more free international rugby tickets than any other UK politician", yet the site claims it is a "News service by the people of Wales, for the people of Wales".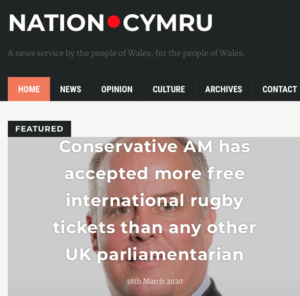 A lengthy 'report' on NC about the CP said too:  "More than half of donations received by new Conservative MPs in Wales came from secretive fundraising clubs based in the south-east of England". Yet the story that NC omitted to cover, but received huge media attention in other outlets, was that PC had been fined tens of thousands of pounds after not declaring money from public coffers.
Several readers of NC have said the site is "biased". On the NC Facebook (FB) platform a critic said:  "It's a biased online site for some of the people of Wales". A further one stated: "If people are going to criticise one group they need to consider the actions of others, otherwise its called hypocrisy… we need to ensure all sides play by the rules".

An incendiary piece on NC about second homes prompted extreme public comments on its social media platform which also displays a certain 'weakness'. Remarks on the NC FB platform included "burn to the ground" and "cant holiday in a home that's ash" 
The polarising article on the website itself began:  "If it's 'coronavirus holiday' season in rural Wales, the forecast is frosty for second home owners". And added:  "From spreading the virus and skipping lockdown to unfairly claiming business relief, second home owners have had bad pandemic press". Apart from statements about burning second homes, another on the NC FB platform said:  "I remember the sixties" which is a reference to a time when the paramilitary organisation Free Wales Army (FWA) was prevalent.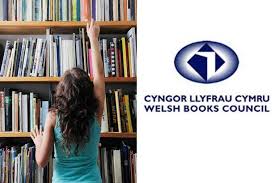 NC is supported by the taxpayer-funded Books Council of Wales (BCW) and there has been mounting concern that public money is going towards a nakedly political website. The 'Editor', Ifan Morgan Jones, however, is keen for more money than just cash from public coffers to address this 'weakness' in the Welsh media.
The Eye exclusively showed how on Easter Day Dr Jones tweeted to Hollywood superstar Michael Sheen that any support for a 'new service' would be "gratefully received and the better the service will be". In another tweet Dr Jones proclaimed that they had "already reached an audience of some 2m readers digitally".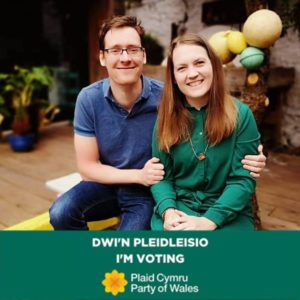 The tweets asking for money were also sent to UndebPlaidCymru which declares it is "The official trade union section of Plaid Cymru". In an earlier tweet, Mr Sheen asked about the cost and Dr Jones replied: "it's very elastic – the more subscribers we have the more content we can produce".
Dr Jones had also tweeted the 'Donate' section of NC which states:  "We are now close to realise (sic) our dream of creating a lasting Welsh national media, by the people of Wales and for the people of Wales".
The concept of journalism also seems to be something of a mystery to Dr Jones, and this might be seen as a sign of 'weakness' as well. His CV states:  "I am the BA Journalism Course Leader at the School of Creative Studies and Media at Bangor University, and lecture on the subject of practical journalism". Nowhere, though, in the details is mentioned qualifications by the National Council for the Training of Journalists (NCTJ), the accepted body for formally accrediting journalists.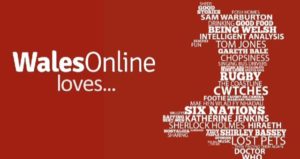 Yet it seems that journalists like these are in the ascendancy.
As is shown also by the Editor of one of the main 'news' websites in Wales obviously knowing NOTHING about the libel laws, the founder of a new media service publishing obnoxious comments about a murdering gunman as well as leading politicians, the biggest broadcaster in the country committing terrible mistakes, and a UK celebrity 'journalist' making an appalling error on an episode of a network Current Affairs series, and presenting programmes accused of being "poverty porn"…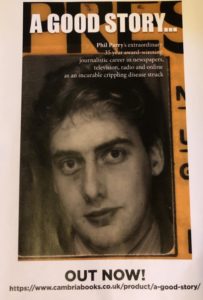 Also on The Eye Phil looks at why the lockdown has shown that de-centralising power has been a success. 
The memories of his astonishing 36-year award-winning career in journalism (when neutrality and objectivity were central), as he was gripped by the rare neurological condition Hereditary Spastic Paraplegia (HSP), have been released in a major book 'A GOOD STORY'. Order the book now!