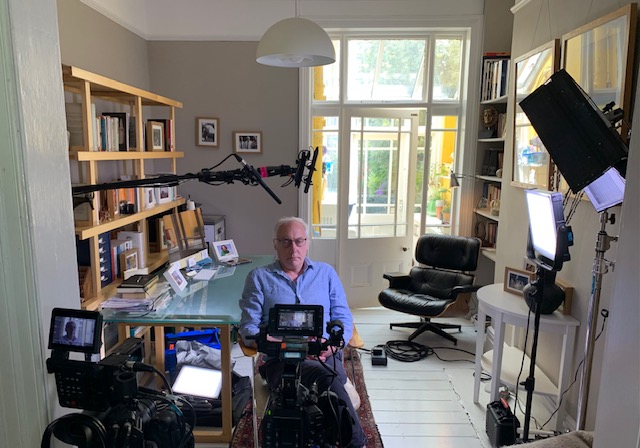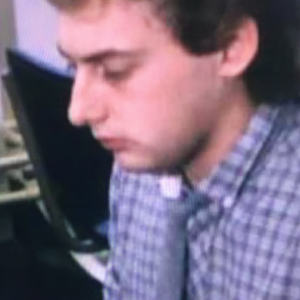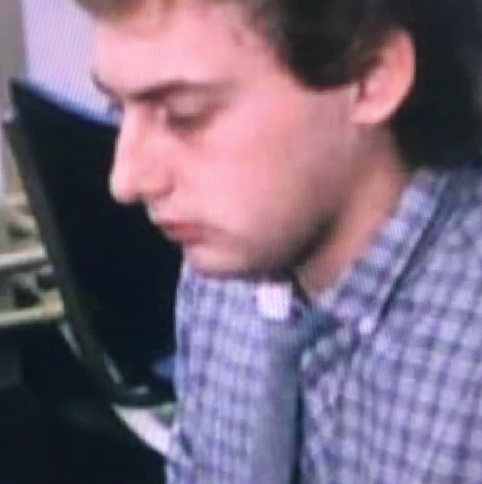 After 23 years with the BBC, and 38 years in journalism (when he was trained to use clear and simple language, avoiding jargon), here our Editor Phil Parry looks at the brutal crackdown against an independent media that is now happening in Russia, after the country launched an unprovoked invasion of Ukraine. 
In the past he has described how he was helped to break into the South Wales Echo office car when he was a cub reporter, recalled his early career as a journalist, the importance of experience in the job, and making clear that the 'calls' to emergency services as well as court cases are central to any media operation.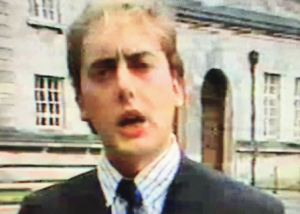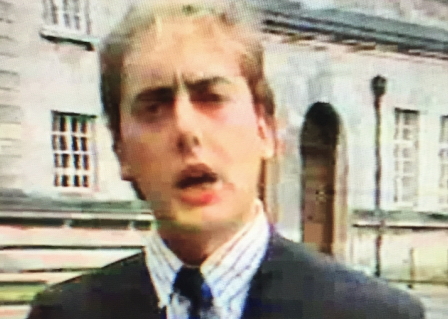 He has also explored how poorly paid most journalism is when trainee reporters had to live in squalid flats, the vital role of expenses, and about one of his most important stories on the now-scrapped 53 year-old BBC Cymru Wales (BBC CW) TV Current Affairs series, Week In Week Out (WIWO), which won an award even after it was axed, long after his career really took off. 
Phil has explained too how crucial it is actually to speak to people, the virtue of speed as well as accuracy, why knowledge of 'history' is vital, how certain material was removed from TV Current Affairs programmes when secret cameras had to be used, and some of those he has interviewed.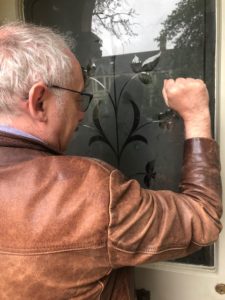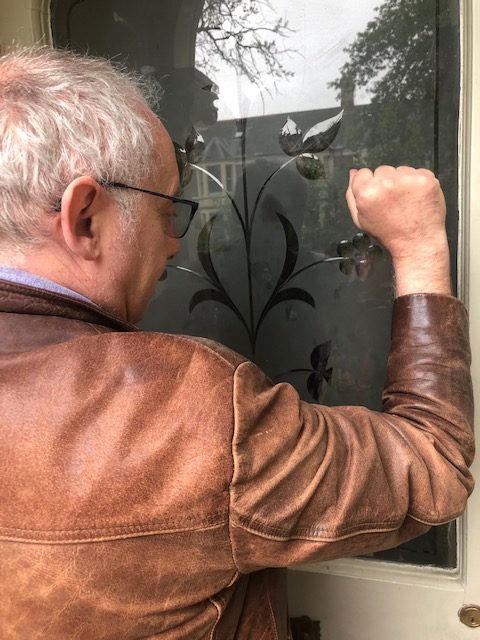 Earlier he disclosed why investigative journalism is needed now more than ever although others have different opinions, and how information from trusted sources is crucial at this time of crisis.
The phrase is "The first casualty when war comes is truth".
Actually that's not quite the case, because as far as the war in Ukraine is concerned, the first casualties have been the people there, and those protesting against the invasion, inside Russia. 
Let us be clear, however, that at a time when it is absolutely CRUCIAL to be given concrete FACTS about what is going on (usually provided by a free media), it is EXACTLY what we are not being given – with an appalling crackdown on independent journalists now underway in Russia.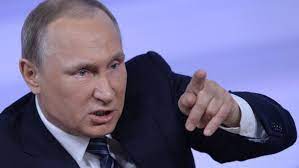 President Vladimir Putin has shut down almost the entire independent media, threatened journalists with up to 15 years in jail if they don't parrot official falsehoods, blocked most social media access, and had anti-war protesters arrested in their thousands.
The 'news' channel RT (Russia Today), stands accused of being a mouthpiece for Mr Putin, and CANNOT be relied upon to offer neutral facts.
By the mid-2000s Russian news shows' agendas were being set at government-led meetings.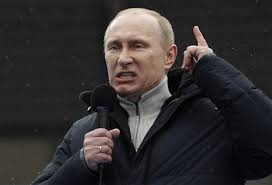 In Russia a special website (an example of the small non-state media there) is devoted to the numbers of reporters who have been killed for simply doing their jobs, and sometimes the persecution has official backing. Mr Putin recently signed a law that will allow Russia to declare journalists and bloggers as "foreign agents" in a move that critics say will allow the Kremlin to target those hostile to the government. Under the vaguely worded law, Russians and foreigners who work with the media or distribute their content and receive money from abroad would be declared 'foreign agents', potentially exposing journalists, their sources, or even those who share material on social networks to 'foreign agent' status.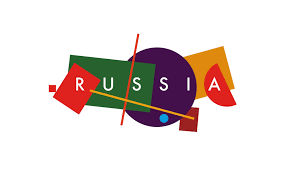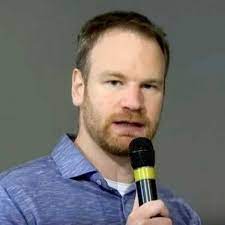 According to the small independent media sector that does exist in Russia (as well as from monitoring by journalists from other countries), there have been huge demonstrations against the invasion, in more than 50 towns and cities, with protesters chanting: "Net voine (No to war)", and one of them, Greg Yudin, a left-wing philosopher, was so badly beaten by riot police, that he was taken first to a cell, then transferred to hospital. An independent media is now incredibly small in Russia, but one agency has reported: "Pain, fury and shame-these are three words that define our attitude to what is going on".
In all, about 7,000 people have been arrested, and there are even reports that Mr Putin is clinically insane.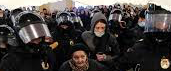 It's been published (in the UK) that: "…thousands of people gathered in Moscow, St Petersburg and beyond to participate in anti-war protests".
The Economist has described Mr Putin's Russia as being in the grip of "21st century Stalinism".
Meanwhile much of the move into Ukrainian territory came from Belarus, which, as it's presently constructed, is a client-state of Russia's, and here, too, there is enormous cause for concern, when the 'truth' depends upon where it comes from. At least 16 journalists are behind bars, and riot police are singling out reporters for arrests and beatings at protests, as the media is intimidated.

On May 23 the embattled dictator Alexander Lukashenko, forced a Ryanair passenger plane to make an unscheduled stop in his capital in order to arrest the editor of an internet channel, NEXTA, that has been reporting on his crackdown.
Roman Protasevich, aged 26, was taken off the plane, which was flying from Athens to Vilnius, the Lithuanian capital. Citing what it said was 'evidence' that there were explosives on board, the authorities forced the aircraft to land in Minsk as it passed through Belarusian airspace on its way to neighbouring Lithuania, sending a MiG fighter plane to escort the Ryanair jet down. The state news agency later reported that no explosives had been found, and it seems certain that the incident was invented purely as a way of arresting the journalist.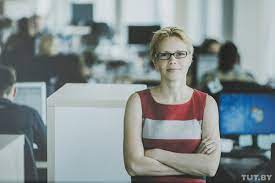 The worrying news came after Marina Zolotova, the editor of Tut.by, an independent news website (again part of THIS country's small, non state-controlled media), said: "Blue press jackets and press badges have become targets. When journalists go to cover a protest they cannot be sure that they will come home. This is a real war by the authorities against independent journalism and their own people." It is clear that Mr Lukashenko is waging a war against journalists who have dared to report on his regime's brutal crackdown against peaceful protesters.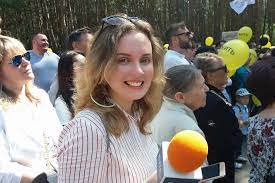 At least eight protesters have been killed and hundreds more have alleged torture and rape, in police cells. Among the most high-profile of those is Ekaterina Bakhvalova, who was arrested on November 15 as she filmed riot police firing stun grenades into a crowd demonstrating against the death in police custody of a fellow protester.
In Ukraine itself, where the media is MUCH freer, the display of extreme aggression by Mr Putin was openly reported.

Yulia Mostovaya, the Editor of the Ukrainian newspaper, Zerkalo Nedeli, declared:  "When he (Mr Putin) talks about Ukraine he becomes consumed with a kind of squemish loathing.  He hates everything about us".
Mr Putin also appears to hate a free and independent media to report facts about his war against Ukraine.
But, of course, a casualty of war is truth…
Tomorrow – in telling the truth, Phil always knew there must NEVER be a conflict of interest, but a former rugby international who runs a firm linked to the game, was allowed to say on television that he heads a hospitality business, and was shown with a BBC microphone, interviewing people in a hospitality tent.
The memories of Phil's astonishing, decades long award-winning career in journalism (in an environment where the media was FREE!) as he was gripped by the rare neurological disease Hereditary Spastic Paraplegia (HSP), have been released in a major book 'A GOOD STORY'. Order it now!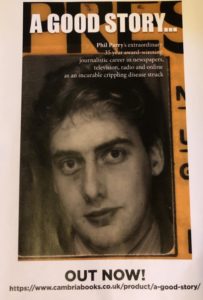 Publication of another book, however, was refused, because it was to have included names