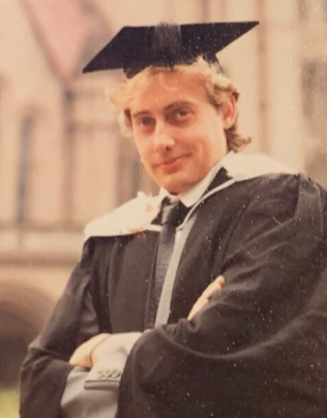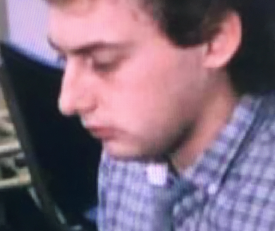 With A-level results due out tomorrow, here our Editor, Welshman Phil Parry looks at how a strong education has always been key in his journalism, amid fears that a generation of children may have missed out because of Covid-19 restrictions.
Earlier Phil has described how he was helped to break into the South Wales Echo office car when he was a cub reporter, recalled his early career as a journalist, the importance of experience in the job, and making clear that the 'calls' to emergency services as well as court cases are central to any media operation.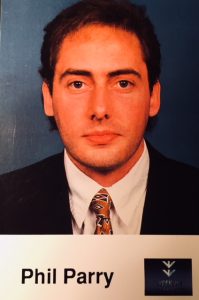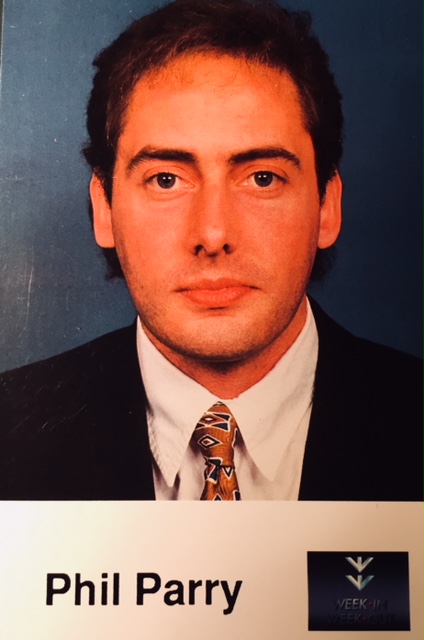 He has also explored how poorly paid most journalism is when trainee reporters had to live in squalid flats, the vital role of expenses, and about one of his most important stories on the now-scrapped 53 year-old BBC Wales TV Current Affairs series, Week In Week Out (WIWO), which won an award even after it was axed, long after his career really took off. 
Phil has explained too how crucial it is actually to speak to people, the virtue of speed as well as accuracy, why knowledge of history and teaching the subject is vital, how certain material was removed from TV Current Affairs programmes when secret cameras had to be used, and some of those he has interviewed.
He has disclosed as well why investigative journalism is needed now more than ever although others have different opinions, how the coronavirus (Covid-19) lockdown played havoc with media schedules, and the importance of the hugely lower average age of some political leaders compared with when he started reporting.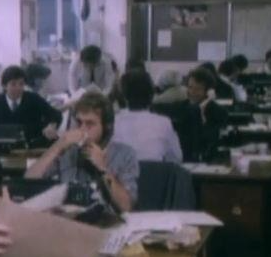 A good education is vital – for an investigative journalist like me perhaps more than for most people.
You have to be able to analyse and order facts, examine the financial background to companies, look at the historical backdrop behind a case which has raised questions, and be able to communicate well with people.
All of these basics come with a proper education.
That is why I am particularly concerned about reports of the devastating legacy on young people's schooling, left by the Covid-19 lockdowns.
The A-level results tomorrow (when far fewer As and A*s are likely to awarded) only serve to underline this, because the 17 and 18 year olds will have lived through them, and many say they have been badly affected.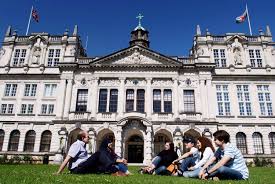 In Wales the situation could be particularly acute, as there has long been a strong tradition of seeing a good education as a way of 'getting on'. One survey, conducted by academics at Cardiff University (CU) painted an extremely worrying picture. It showed that more than a quarter of secondary-age pupils in Wales spent only up to three days on school tasks during the first lockdown.
The academics asked young people in years seven to 12 about their home learning experiences. The results showed that 28 per cent of young people were spending three days or fewer on home schooling activities, with 47 per cent spending five days. Figures also revealed that more than half (53 per cent) of children in year seven were worried about catching up on their studies, which rose to 71 per cent of year 10 students.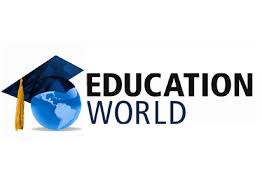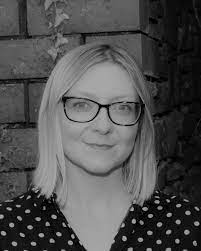 Dr Catherine Foster, based at the Wales Institute of Social and Economic Research and Data (WISERD), declared: "Our findings show the worries and challenges young people and their families have faced since the start of Covid-19. The results show that children miss their friends and teachers…"
The situation looks little better for younger children too.
Research found that the educational progress and social development of four- and five-year-olds suffered severely during their first year at school. Aggressive behaviour such as biting and hitting, feelings of struggling in class or being overwhelmed around large groups of children were among the difficulties reported by teachers during interviews.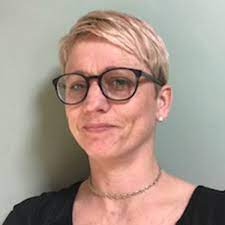 Claudine Bowyer-Crane, of the National Institute for Economic and Social Research (NIESR), said the findings were worrying: "It suggest(s) that children who started reception in 2020 are struggling in the specific learning areas of literacy and maths… For many children the experience of lockdown was made harder by cramped living conditions, no access to green spaces, parental mental health difficulties and financial hardship. On starting school, they had to contend with the disruption caused by Covid-19 restrictions only to then go back into another lockdown after just one term of schooling".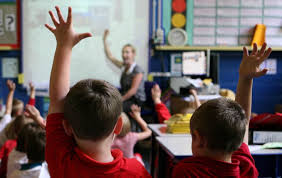 Teachers who spoke to the researchers said the disruption had left some infants with "low self-esteem and confidence", and that more children than previously felt "overwhelmed" by learning.
Ruth Coleman, headteacher at Highfield school in Ipswich, proclaimed that: "When children returned to our nursery after the pandemic, many struggled with vital aspects of early years development, such as personal touch, or coping in bigger groups of children. We saw more children who had separation anxiety from their parents too. Some children were further behind with speech and language development than we'd expect."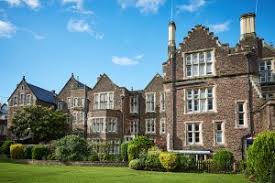 All of this is very disturbing, and could mean the effects of the pandemic last far into the future, as these 'lost' generations pass into society. The effect in Wales, for example, may not be seen for many years, and, for instance, there could be fewer journalists like me, with the right background to hold to account those who influence people's lives.
At my school in Monmouth, educational attainment was highly prized (along with sporting achievement), and I regularly competed with a classmate for that year's History or English prizes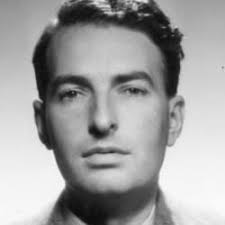 The teaching (not, of course, by Zoom) was excellent, although incredibly traditional. It had no reference whatsoever to Wales (and I declare an interest here because my own father, Robert, was head of history). My dad read history at Cambridge University, and my uncle (Robert's brother, John) was a history professor at Harvard University.  At one point John was also Principal (or Vice Chancellor) of what became Swansea University (SU) so I have a special interest in events there!
Plainly a lockdown-free education was a benefit for them as well as me.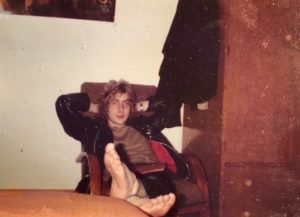 Monmouth School is a second division independent or private school (confusingly also called a PUBLIC school) and certainly not in the same league as Eton or Marlborough. The motto is "Serve And Obey", and as pupils we came to know that motto well, because if we stepped out of line we were regularly beaten.
After the 'chalk and talk' schooling, I studied Politics and Modern History (PMH) at the University of Manchester (UoM), which taught me, among many other things, how to scrutinise events carefully (showing the importance of a good, non-lockdown-affected, education).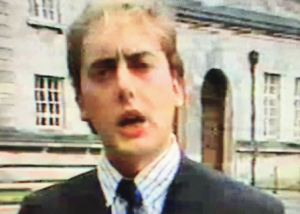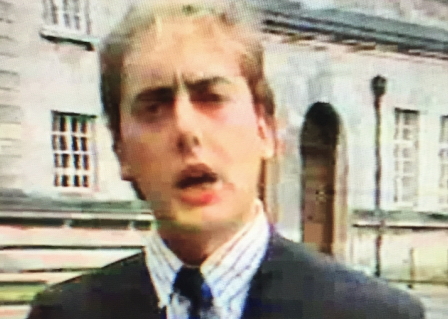 In news journalism after I graduated, a decent education was less important. As a trainee reporter on the South Wales Echo (SWE) you simply recorded what had happened, and didn't analyse the background. It was much the same on the Cardiff freelance agency I then joined, Cambrian News Agency, as well as on daily TV news at HTV's (as it then was) Wales at Six, and BBC Cymru Wales' (BBC CW) Wales Today (WT).
In Current Affairs journalism, though, it all changed, and looking at the facts before an incident, and analysing them, again became vital. It was a significant feature of the work we did on BBC CW's Week In, Week Out (WIWO) programme. Sadly it seems this is no longer seen as key because WIWO has been scrapped after 53 years.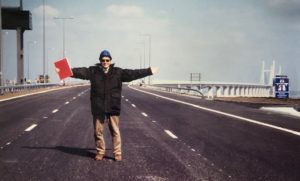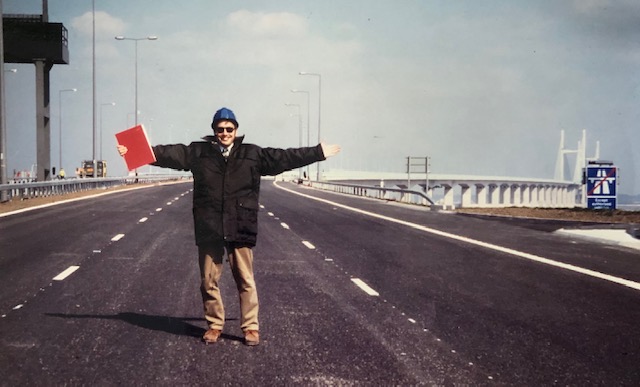 For one episode in the series, we obtained crucial evidence (which would have been impossible without a lockdown-free education) that helped lead to the release from prison of three young South Wales men who had been wrongly jailed for murder. It was called A Night To Remember, and we examined the context to what had happened.
The Cardiff Newsagent Three (as they became known) were at that point (1997) the longest miscarriage of justice case (as it turned out) in Wales. We felt something was not right so we looked into it.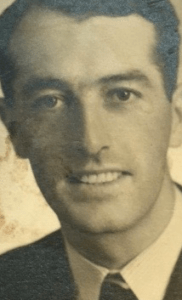 The men, Ellis Sherwood, Darren Hall and Mike O'Brien, had been out one night and were arrested by the police later for the murder of a Cardiff newsagent, and stealing his takings.
They had no reliable alibi for their correct whereabouts, and unfortunately one of the three, Mr Hall, 'confessed' to the murder and also claimed in court that the other two were involved as well.
He had alleged that after the newsagent was attacked, the three youngsters had run from the scene of the crime and divided up the stolen money in a nearby church yard. But when we studied the history of the case we realised it could never have happened.
After many months, we found a solicitor for them, and a sceptical barrister who investigated it with us.
I interviewed Mr Hall in prison, permission for which is rarely granted now, and asked him directly:  "Are you a murderer?" With the response: "No, I'm not and nor are the other two".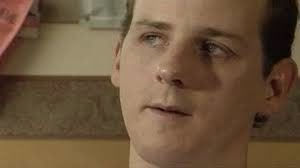 I talked to, and recorded, over the telephone, Mr O'Brien who said a terrible injustice had been done, both to them and the loved ones of the murdered newsagent. We filmed Mr O'Brien's family in the Ely area of Cardiff, whose lives, needless to say, had been devastated.
We tracked down all the prosecution 'witnesses' who were, to a lesser or greater extent, unreliable. We discovered that Mr Hall during or after one of his interviews, he alleged, had been manacled to a radiator. Critically, we found Mr Hall's medical history in records that proved his version of the events could not have taken place. His legs were bad and he could not have joined the others in running away from the scene of the murder to divide up the spoils, as he had told the police.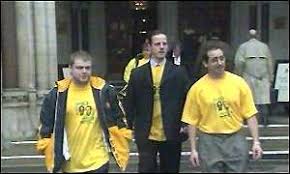 The whole conviction of the three men was flawed.
In pursuing this having an education at home by Zoom would have been useless, because it simply would not have equipped me with the necessary skills.
Problems like this could be felt far into the future. The consequences of the pandemic lockdown will be with us for many years…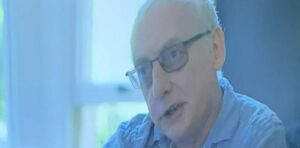 The memories of Phil's astonishing decades-long award-winning career in journalism (including details about the Cardiff Newsagent Three case) as he was gripped by the rare disabling condition Hereditary Spastic Paraplegia (HSP), have been released in a major book 'A GOOD STORY'. Order it now!

Tomorrow – how a so-called 'joke' on the internet about the Eisteddfod featuring a dog dressed as an archdruid by a failed media executive and 'comedian', has been condemned as "cruel", "against everything about (the event)", and advice from an animal charity warning against dressing up a pet was pointedly posted on Facebook (FB).