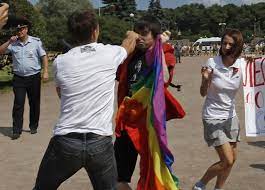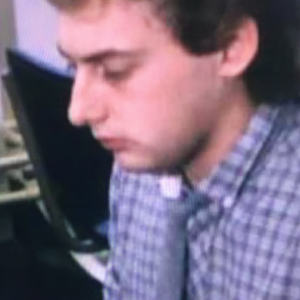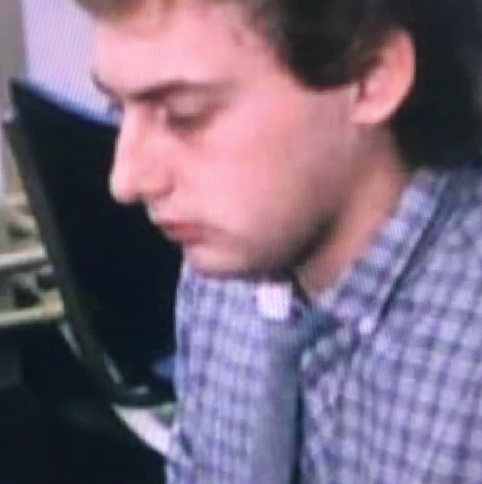 After a 23 year career with the BBC, and 38 years in journalism, (when he was trained to use simple language, avoiding jargon), here our Editor, Welshman, Phil Parry, looks at how two key attributes for journalists are being clear, and reflecting modern trends, following a recent legal judgement in one country which, in a muddled way, emphasised its anti-gay law. 
Earlier he has described how he was assisted in breaking into the South Wales Echo office car when he was a cub reporter, recalled his early career as a journalist, the importance of experience in the job, and made clear that the 'calls' to emergency services as well as court cases are central to any media operation.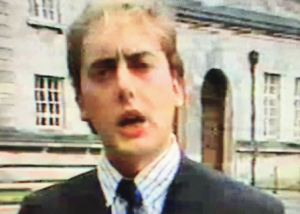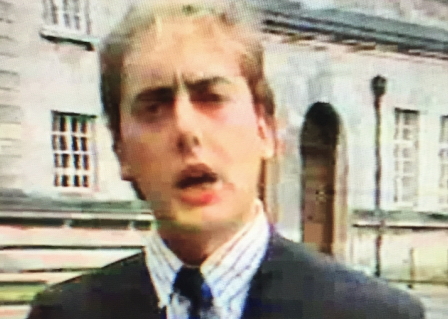 He has also explored how poorly paid most journalism is when trainee reporters had to live in squalid flats, the vital role of expenses, and about one of his most important stories on the now-scrapped 53 year-old BBC Wales TV Current Affairs series, Week In Week Out (WIWO), which won an award even after it was axed, long after his career really took off. 
Phil has explained too how crucial it is actually to speak to people, the virtue of speed as well as accuracy, why knowledge of 'history' is vital, how certain material was removed from TV Current Affairs programmes when secret cameras had to be used, and some of those he has interviewed.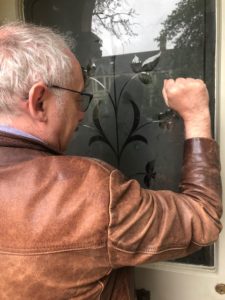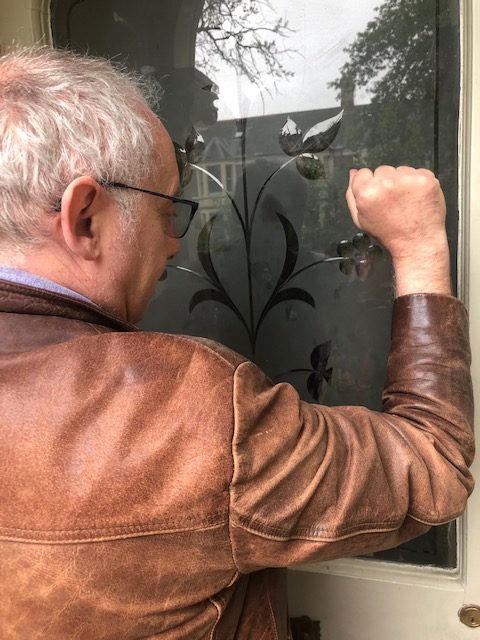 He has disclosed as well why investigative journalism is needed now more than ever although others have different opinions, how the current coronavirus (Covid-19) lockdownis playing havoc with media schedules, and the importance of the hugely lower average age of some political leaders compared with when he started reporting.
It is important to be clear in what you say, but in doing so you should also reflect what is happening around you.
There are few things worse than to fudge an affair, or to spout views which have little or no bearing on the reality.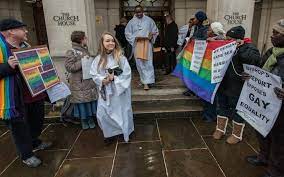 For example the current position of the Church of England (CoE) is that marriage is between a MAN and a WOMAN, although it also supports celibate same-sex relationships including civil partnerships.
Gay priests are allowed in the CoE, but they can't do anything about their sexuality, and the over-arching theme for those who are gay, is that they should be LOVED (which is COMPLETELY meaningless!)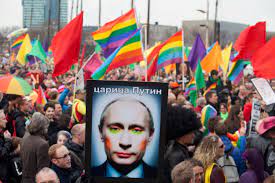 For me this is a classic case of FUDGING AN ISSUE, when, as we all know, gay MARRIAGE is now lawful in the UK (as well as some, although not all, countries), and that there is widespread popular support for two men or two women showing their love for (and commitment to) each other by walking up the aisle!
This ridiculous situation is thrown into sharp relief today by the invasion of Ukraine by Russia, where gay people face severe persecution.
In June 2013, the Russian Duma (the 'parliament') in Moscow passed a law banning the "propaganda of non-traditional sexual relationships" to minors.  The new law was closely related to several regional laws that were already on the books, all of which sought to penalise "propaganda" of homosexuality, generally with the intent of "protecting" minors.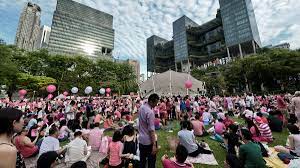 In other parts of the world the legal rules are even worse, and this has been underlined by recent events.
Last month, the appeal court in Singapore, threw out a challenge brought by three gay-rights activists, against a law dating from the colonial era that criminalises sex between men.
Section 337A of the Chinese city state's penal code, punishes acts of "gross indecency" between men, with up to two years in jail.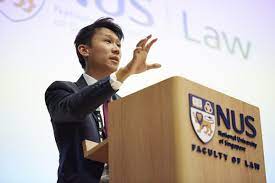 Remy Choo Zheng Xi, a lawyer for one of the plaintiffs, declared that keeping this anti-gay law on the statute books, makes "a mockery of what the rule of law is supposed to be".
There are 69 countries that have laws which criminalise homosexuality, and nearly half of these are in Africa.
Out of the 53 countries in the Commonwealth (of which the Queen is so proud) – 36 have laws that criminalise being gay.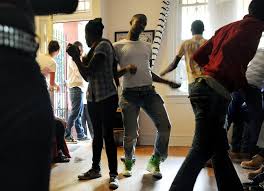 Countries that outlaw homosexuality today have, too, criminal penalties against women who engage in sex with other women, although the original British laws applied only to men.
The death penalty is the legally prescribed punishment for same-sex sexual acts in Brunei, Iran, Mauritania, Saudi Arabia, Yemen and in the northern states of Nigeria.
To take just THAT country, Lesbian, Gay, Bisexual, and Transgender (LGBT) people there face legal and social challenges not experienced by non-LGBT residents.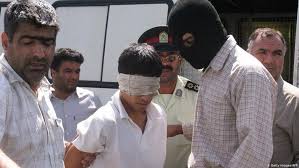 This seems clear enough – but it's not the kind of clarity that is wanted!
The memories of Phil's decades long award-winning career in journalism (when being clear but also living in the modern world were vital) as he was gripped by the rare neurological condition, Hereditary Spastic Paraplegia (HSP), have been released in a major book 'A GOOD STORY'. Order it now!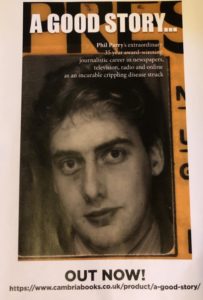 Publication of another book, however, was refused, because it was to have included names.
Tomorrow – how another significant book which may be read all over the world has talked of "THE WELSH POLITICAL ELITE", and that many politicians are related by marriage, while family members are 'employed' as 'assistants'.