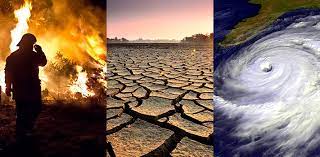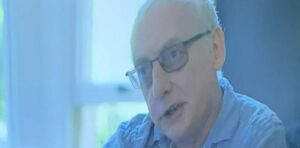 As drought is officially declared in parts of southern England, here our Editor Phil Parry looks at how the baking hot weather conditions, throw into stark relief the areas of Wales that are most at risk from climate change, and the key policy measures being adopted to combat it.
Earlier he described how he was assisted in breaking into the South Wales Echo office car when he was a cub reporter, recalled his early career as a journalist, the importance of experience in the job, and making clear that the'calls' to emergency services as well as court cases are central to any media operation.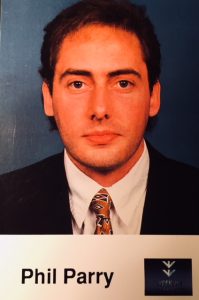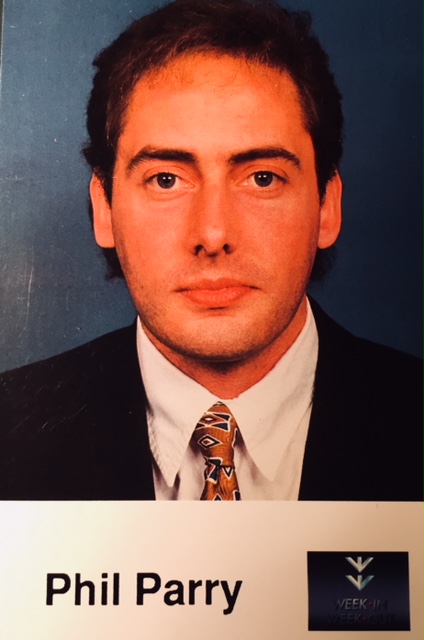 He has also explored how poorly paid most journalism is when trainee reporters had to live in squalid flats, the vital role of expenses, and about one of his most important stories on the now-scrapped 53 year-old BBC Wales TV Current Affairs series, Week In Week Out (WIWO), which won an award even after it was axed, long after his career really took off. 
Phil has explained too how crucial it is actually to speak to people, the virtue of speed as well as accuracy, why knowledge of 'history' is vital, how certain material was removed from TV Current Affairs programmes when secret cameras had to be used, and some of those he has interviewed.
He has disclosed as well why investigative journalism is needed now more than ever although others have different opinions, how the coronavirus (Covid-19) lockdown played havoc with media schedules, and the importance of the hugely lower average age of some political leaders compared with when he started reporting.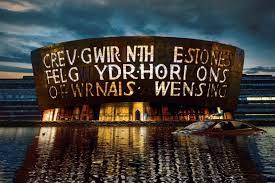 The heat wave concentrates the mind on climate change, and how low-lying parts of Wales will be most affected by it.
The weather may be about to break, with rain, finally, being forecast, but this does NOT detract from the central message underlying the baking conditions we have experienced.
Major population centres, such as Llanelli, Swansea, Port Talbot, Porthcawl, Barry, Cardiff and Newport, will be below the annual flood level by 2050, based on projections, placing them all at potential risk.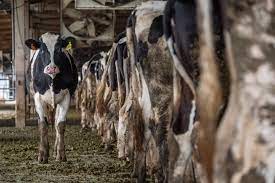 The same is true for parts of North Wales too – with low-lying areas particularly threatened,
It is clear that emissions of greenhouse gases are already having an impact on our weather as well as the climate, and this is expected to become more significant in the years to come.
The 8.9 million sheep and 414,000 cows in Wales, add a peculiar facet to the climate change landscape here.
Agriculture contributes nearly 14 per cent of greenhouse gas emissions in Wales, with gases generated from the rear ends of livestock providing a good chunk of that.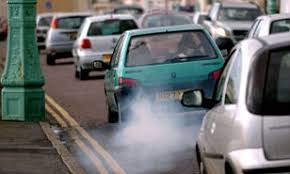 But energy supply, particularly from power generation, is the biggest single source.
Cars alone are behind nearly 60 per cent of transport's share, although there is hope the move to hybrid and electric vehicles (ev) could have an impact.
The iron and steel industry in Wales is responsible for 60 per cent of the business sector's emission levels in the country.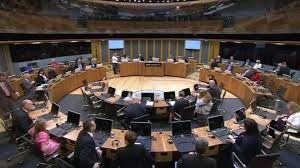 However, it is not all doom and gloom, with action to combat climate change very much at the forefront of policy-makers' minds.

The Welsh Government's (WG) Climate Change Strategy for Wales states: "The earlier Wales starts to prepare, by understanding our vulnerability to climate change impacts, increasing resilience, and building the capacity to adapt, the better equipped we will be to cope with the consequences of climate change".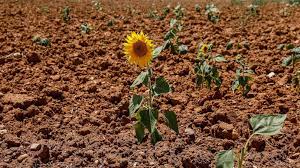 On the WG website the Climate Change (Wales) Regulations are highlighted, with the words: "Climate science continues to demonstrate that human activity is warming the planet and that the resulting effect on weather patterns is having increasingly negative consequences for ecosystems, economies and people. The Welsh Government is proposing to increase Wales's climate targets in response to the latest climate science and the recommendations of the Climate Change Committee (CCC):

Carbon Budget 2 (2021-2025): an average of 37% below the baseline with a credit ('offset') limit of 0%
Carbon Budget 3 (2026-2030): an average of 58% below the baseline
a 2030 target for an emissions reduction of 63% against the baseline
a 2040 target for an emissions reduction of 89% against the baseline
a 2050 target for an emissions reduction of at least 100% against thebaseline ('net zero')".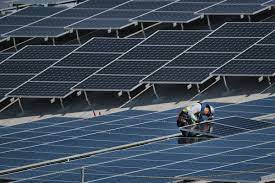 There is also enormous hope that the incredible growth in new technology may come to the rescue, with vast amount of research being undertaken into renewable energy sources, as well as 'carbon capture'.
For example, the huge technology company Microsoft committed to become carbon negative by 2030 – meaning that by that date they will be removing from the environment more carbon than they emit.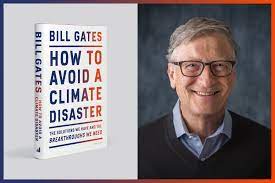 The company have also said that by 2050 they will take out of the environment all the carbon that they emitted directly or through electricity use, since the foundation in 1975.
Its original boss, Bill Gates, is investing in entrepreneurs and start-ups through his climate investment fund, Breakthrough Energy Ventures, and has written a best-selling book about things that must be done.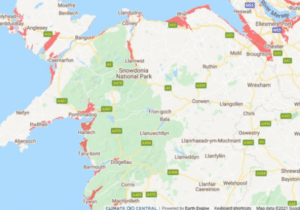 Just before the hot weather, he said: "The key is to be able to make things like electricity, steel, cement and meat without any emissions but at a cost equal or lower than today's cost".
Yet the cost of doing NOTHING, would be even higher – and communities in Wales, know only too well that the sweltering weather conditions underline that fact!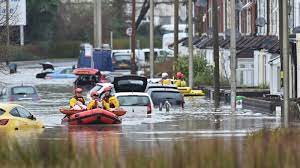 Phil's memories of his remarkable decades long award-winning career in journalism as he was gripped by the incurable neurological disabling condition Hereditary Spastic Paraplegia (HSP), have been released in a major book (including stories about looking behind the headlines of life-changing events) 'A GOOD STORY'. Order the book now!
Regrettably publication of another book, however, was refused, because it was to have included names.

Tomorrow – emissions from aircraft are a major contributor to climate change, and The Eye show how a Hungarian budget airline has been condemned online as a "shambles", with "abhorrent" practices, while travellers have said they will 'never' use it again, but its arrival at Cardiff Airport (CA) was heralded by some in the mainstream Welsh media as 'good news'.