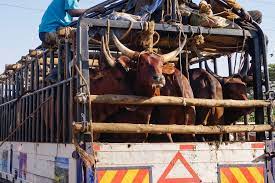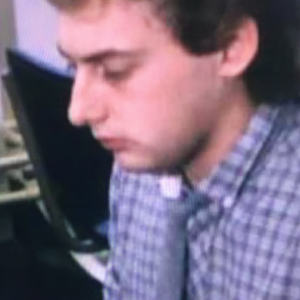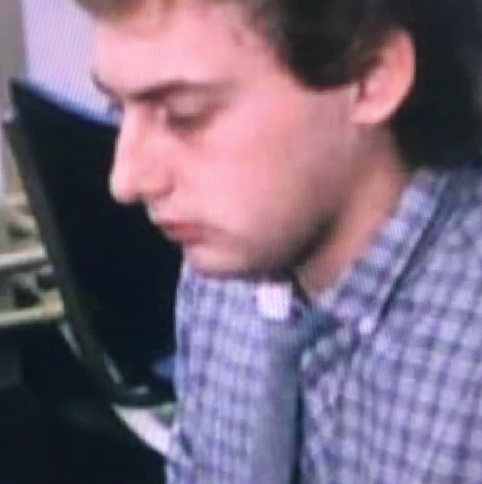 With drivers in Wales being forced to slow down to 20 mph, and the Welsh train service now ranked the worst in the UK, travel is very much in the news, so our Editor, Welshman Phil Parry, looks at how this issue, as well as the Russell Brand scandal (see yesterday's story), is dominating headlines today.
Earlier he described how he was assisted in breaking into the South Wales Echo office car when he was a cub reporter, recalled his early career as a journalist, the importance of experience in the job, and made clear that the 'calls' to emergency services as well as court cases are central to any media operation.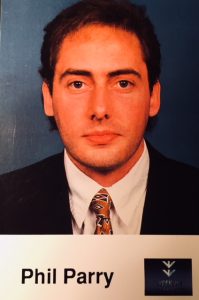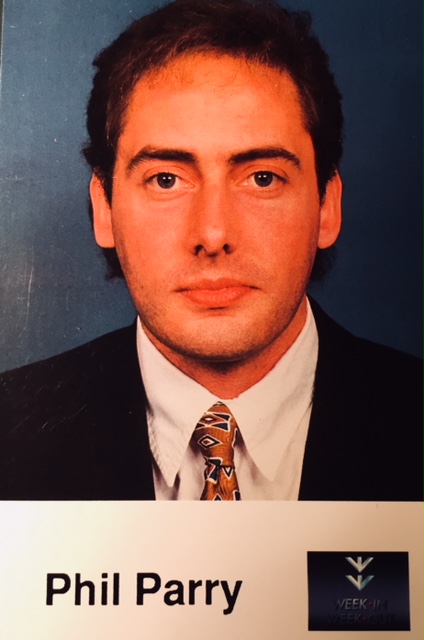 He has also explored how poorly paid most journalism is when trainee reporters had to live in squalid flats, the vital role of expenses, and about one of his most important stories on the now-scrapped 53 year-old BBC Wales TV Current Affairs series, Week In Week Out (WIWO), which won an award even after it was axed, long after his career really took off. 
Phil has explained too how crucial it is actually to speak to people, the virtue of speed as well as accuracy, why knowledge of 'history' is vital, how certain material was removed from TV Current Affairs programmes when secret cameras had to be used, and some of those he has interviewed.
He has disclosed as well why investigative journalism is needed now more than ever although others have different opinions, how the coronavirus (Covid-19) lockdown played havoc with media schedules, and the importance of the hugely lower average age of some political leaders compared with when he started reporting.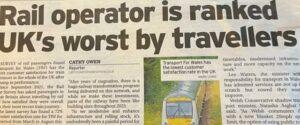 Getting to a place used to seem fairly easy, but now it isn't…
The new 20 mph limit in Wales which came into force this week, has provoked a storm of controversy (although questions have been asked about some of those who publicly opposed the policy), and now we hear that on the railways Transport for Wales (TfW) has been ranked the worst in the WHOLE of the UK!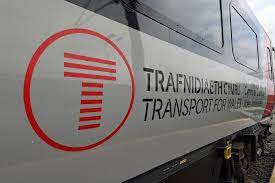 A survey of passengers found that the service has slumped and users are NOT happy. The Rail User Survey (RUS) discovered that only 72 per cent of passengers were satisfied with the operator from March to August this year, with the nearest rival (Southern) on 80 per cent.
Even after this period, the service still seemed to be sub-standard.
I took a TfW train down the Welsh border earlier this month which was so crowded because too few carriages had been provided, that people had to stand and they were bleating like sheep because it was perceived as a cattle truck.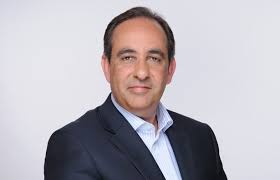 The man in charge Jan Choudhry Van der Velde has (rightly) apologised.
But apparently downplaying the situation, he declared: "As we modernise and enhance infrastructure and railway stock, it's undoubtedly been a painful period for our passengers…".
Painful is right – travelling on this service down the Welsh border (the privilege for which a large amount of money was paid), was like hell on earth!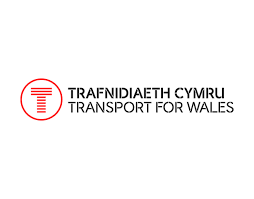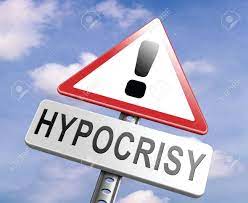 Travelling by car is no less simple or comfortable, and you have to be even more careful about watching your speed now, but some high-profile critics of the 20 mph policy have interesting backgrounds, and been castigated as hypocrites.
More than 330,000 people signed a petition calling for the 20 mph speed limit to be rescinded, and abusive messages have been sent to Welsh politicians.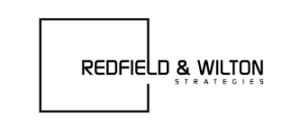 However a poll by Redfield & Wilton Strategies found that 46 per cent of people supported the policy, compared to 34 per cent who opposed it. This excluded people who said "don't know" or "neither".
One critic of the speed limit policy, who would certainly be in the '34 per cent' group is Penny Mordaunt, appointed Lord President of the Council and Leader of the House of Commons on 6 September 2022, who was also at one time favourite to become leader of the Conservative Party in last year's internal elections. Her comments appeared to reflect growing anger at the speed limit.
Ms Mordaunt said the speed limit was "absolutely insane", and accused the Labour Welsh Government (WG) of "punishing motorists" with the "crazy" move, which came into force on Sunday. She also warned that Mark Drakeford's administration is seen as a "blueprint for governing Britain" by UK Labour leader Sir Keir Starmer.
However Ms Mordaunt has an interesting background, and has been called "as thick as two short planks" by her critics.
The condemnation of lower speed limits may be seen as hypocritical in the context of her past behaviour, because according to court papers seen by The Eye, in February Ms Mordaunt admitted driving a Mini Cooper S at 49mph along the A3 near Tibbet's Corner in Putney, London.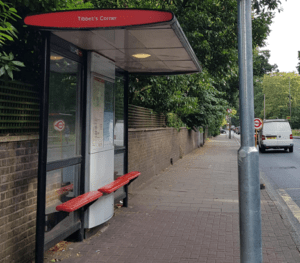 In 2016, during the EU referendum campaign (in which she supported Brexit), Ms Mordaunt appeared to believe, wrongly, that it would be impossible for the UK to veto the accession of Turkey. The interviewer (Andrew Marr) pressed her with: "The British Government DOES have a veto", but Ms Mordaunt replied, incredibly, by saying: "No, it doesn't". Mr Marr tried again: "I thought accession is something each country could veto if it wanted to", yet she held firm with her wrong-headed belief: "No".
During the Queen's Platinum Jubilee, Ms Mordaunt proclaimed in an article: "Her Majesty stuck by the country, no matter that at one stage it meant working with a government that wanted to abolish her and the monarchy".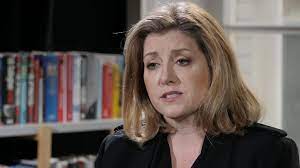 This statement is, again, completely incorrect. No government has ever "wanted to abolish her and the monarchy".
She may be in trouble, too, with ordinary Conservatives over her apparent support at one point for Trans rights (and leaked papers seemed to confirm it), but even here she has tried to use weasel words to get out of it. Ms Mordaunt appeared clear enough when she told the commons: "Trans men are men; Trans women are women", but now says "in law some are". During her brief time as Defence Secretary, she had supported the removal of at least one of two medical requirements needed by people to change their gender.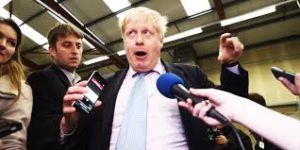 Ms Mordaunt had little time to leave a mark in the defence world, because she was abruptly sacked in July 2019 by Boris Johnson when he became Prime Minister. The ousted minister had supported his main rival, Jeremy Hunt, and was replaced by longtime Johnson backer Ben Wallace.
In her leadership launch speech, she talked of: "My monetary policy", apparently unaware that the Bank of England (BoE) has been independent for 26 years, and is in control of monetary policy, while the UK Government has power over FISCAL policy.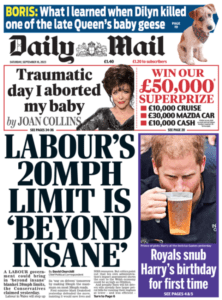 In Parliament she has been a strong advocate of funding for Homeopathy, which most health experts think is complete nonsense. Its practitioners, called homeopaths, believe that a substance which causes symptoms of a disease in healthy people can cure similar symptoms in sick people, a doctrine called "like cures like".
Meanwhile in her previous jobs at defence, and in Brexit negotiations, she has been accused of going AWOL all the time, and not understanding details. David (Baron) Frost proclaimed:  "She was my deputy notionally – rather than really – in the Brexit talks last year…I felt that she…wasn't always visible. Sometimes I didn't even know where she was".

The Welsh Government (WG), though has remained defiant, despite Ms Mordaunt's contentious remarks.
Officials have written on its website: "Our assessment shows that reducing speeds to 20mph can result in an average increase of one minute per journey, nine lives saved and 98 serious injuries prevented each year.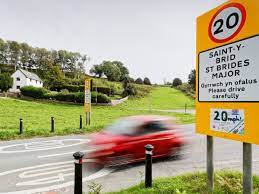 "Before the law was passed, we produced an impact assessment that considered all the potential costs. This was included in the explanatory memorandum.
"It is estimated that the casualty prevention savings, including the reduced impact on NHS and emergency services, could be up to £92m every year."
But Ms Mordaunt has always been keen to keep a high-profile, and this may have been a factor in her very public remarks slamming the WG policy. She was, for example, a contestant on ITV's Splash!, but performed a lot of belly flops.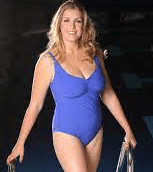 Belly flops R Us it seems for Ms Mordaunt, as well as for rail passengers in Wales…
The memories of Phil's decades long award-winning career in journalism (when travel stories were all-important) as he was gripped by the rare neurological disease Hereditary Spastic Paraplegia (HSP), have been released in a major book 'A GOOD STORY'. Order it now!
Publication of another book, however, was refused, because it was to have included names.