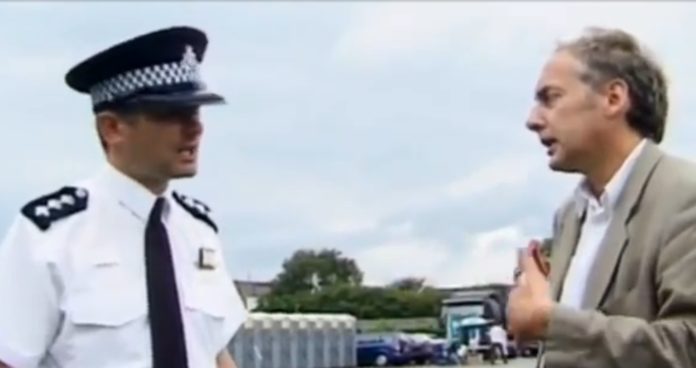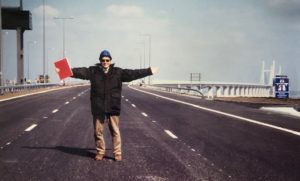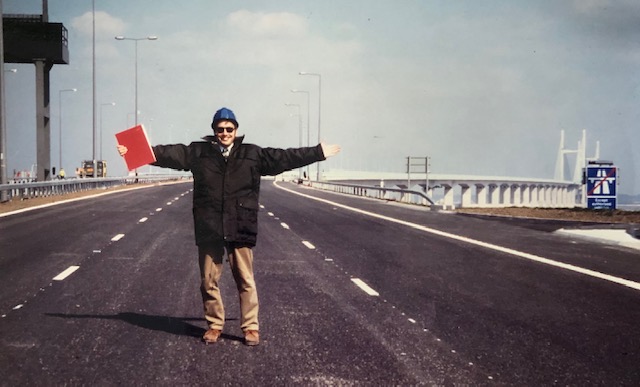 After 23 years with BBC Cymru Wales (BBC CW), here our Editor Phil Parry looks askance at the number of police forces in Wales that he has had to deal with during his 38-year journalistic career, compared with the single force in Scotland. 
In the past he has described how he was assisted in breaking into the South Wales Echo office car when he was a cub reporter, recalled his early career as a journalist, the importance of experience in the job, and making clear that the'calls' to emergency services as well as court cases are central to any media operation.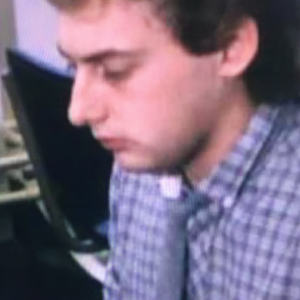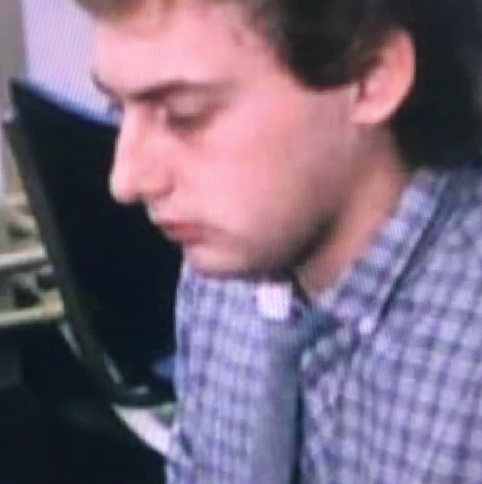 He has also explored how poorly paid most journalism is when trainee reporters had to live in squalid flats, the vital role of expenses, and about one of his most important stories on the now-scrapped 53 year-old BBC CW TV Current Affairs series, Week In Week Out (WIWO), which won an award even after it was axed, long after his career really took off. 
Phil has explained too how crucial it is actually to speak to people, the virtue of speed as well as accuracy, why knowledge of 'history' is vital, how certain material was removed from TV Current Affairs programmes when secret cameras had to be used, and some of those he has interviewed.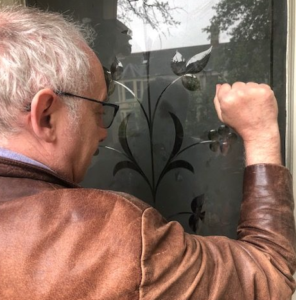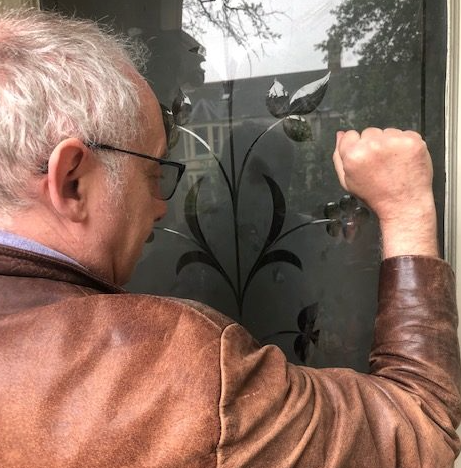 He has disclosed as well why investigative journalism is needed now more than ever although others have different opinions, how the current coronavirus (Covid-19) lockdown is playing havoc with media schedules, and the importance of the hugely lower average age of some political leaders compared with when he started reporting.
News this week about the single police force in Scotland admitting failings when a car driver crashed and died, highlight again the extraordinary situation in Wales where there are FOUR!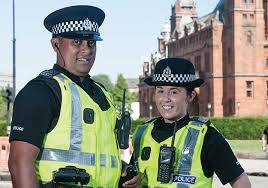 That is in a country which is just over HALF the size of Scotland.
Each of those four forces has layers of highly-paid bureaucrats, different jurisdictions, and (I know from long experience) varied ways of interpreting the law (although they are all meant to be the same).
Every one of the forces (South Wales Police [SWP], North Wales Police [NWP], Dyfed-Powys Police [DPP], as well as the tiny Gwent Police [GP]), has a Police and Crime Commissioner (PCC), whose salary is paid from the public purse, as well as being supported by an office stuffed with staff who also have a salary.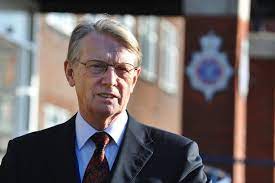 British Transport Police (BTP) is on top of all of them.
The money these people get is astonishing.
For example, the PCC for South Wales (Alun Michael) receives an annual salary of £85,000, despite being accused of 'cronyism' five years ago by appointing Labour Party figures to senior positions.
Mr Michael named three Assistant Commissioners, two of whom were members of Labour, and promoted another party member to the role of Deputy.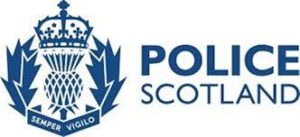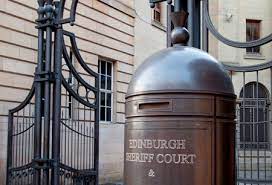 OK, Police Scotland (PS) has been beset by controversy and they admitted at the High Court in Edinburgh on Tuesday that there had been failings which "materially contributed" to the death of a woman in 2015, after officers didn't respond to an emergency call.
But presumably errors like this can be resolved in future by tighter (single tier) management, and they did at least own up to their wrongdoing.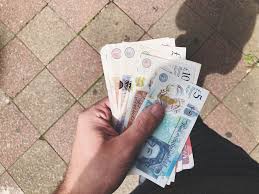 In Wales, however, the problems may lie much deeper, and goodness knows how many serious failings are going unreported!
The pandemic, it seems, has only made the issue worse, with figures revealing that police forces vary hugely over enforcement of the lockdown.
Numbers showed that DPP gave out more than 1500 fines for breaching rules in April and May last year, while SWP issued less than 300.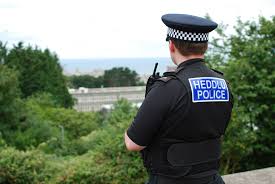 The adult population for the first area is 420,248 while for SWP it is 1,061,524, and these remarkable statistics equate to a rate per 10,000 people of 36 for DPP, but just three for SWP.
The unbelievable situation today is highlighted by statistics like these, and show that from March 27 to June 8 2020, BTP issued 24 fines, DPP handed out 1509, GP 118, NWP gave 350, and SWP 281.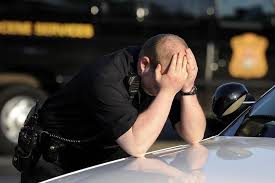 One senior figure in Wales told us:  "I know this might be unpopular in many quarters – and to my own bosses – but numbers like this mean we could see even more devolution.  We should have just one police force".
The enormous variations in enforcing the lockdown by different forces, and admissions by the police in England and Wales themselves that they are often in the dark about the rules, have hit the headlines recently.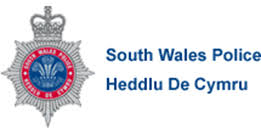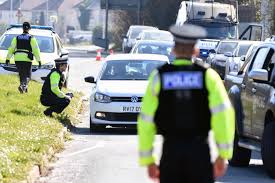 Five Chief Constables wanted the lockdown restrictions extended, but the others stayed silent.
A few UK forces have been rigorous in issuing fines for breaking the rules, others less so. Some have sent speed and traffic camera data to the UK Government showing that road use in several areas the weekend before Easter last year was up nearly 10 per cent compared with the previous weekend, but the majority failed to do it.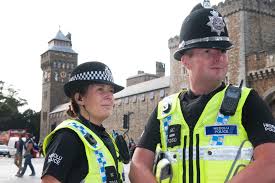 Several drivers have been questioned on their reasons for leaving home, but most have not.
One police force ticked off the Welsh MP Stephen Kinnock for visiting his parents, even though he only went as far as the front garden.
A YouGov survey of public opinion showed there had been an increase in criticism of some police actions and tactics, such as release of drone footage showing people breaking lockdown rules.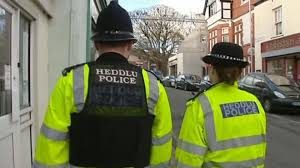 Some forces in Wales are stricter than others in enforcing these rules, a problem which would be addressed if there was just ONE.
NWP (which issued 350 fines) said on Twitter: "Unbelievably we are investigating reports that people are sending their suitcases via courier with clothes to their holiday homes in Wales, so if they get stopped they are not found with them. Surely people aren't that selfish and cunning, are they?".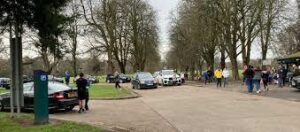 I was myself turned back in my car by SWP outside a park where I regularly walk after parking it, even though my disabled badge was clearly displayed!
The officers appeared not to know the rules, and one of them told me nervously there had been many 'problems' with people outside the area using the park.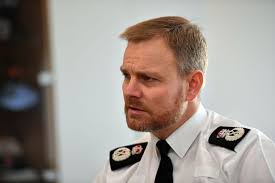 SWP may have been relatively restrained in issuing fines, but they have been tough when called to a number of house parties (which did happen). The force's officers also attended large family gatherings, football matches, and meetings of youths.
They have also assisted coastguard colleagues who had to rescue a group of people who took a trip to Sully Island, 400 yards off the coast of the Vale of Glamorgan.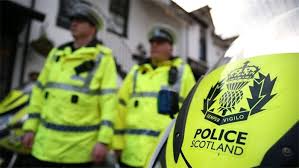 The Chief Constable of SWP, Matt Jukes, said "flagrant breaches" were risking lives, but that the restrictions were 'firmly embedded', so the public could expect to see enforcement action taken against those who continued to flout the rules.
Meanwhile in Scotland the picture is very different, and there has been a single police force for years. There have long been calls for Wales to follow suit. In July 2006 a chapter in a UK Parliament Welsh Affairs Committee report, was headlined: "Timetable for the creation of an all Wales police force".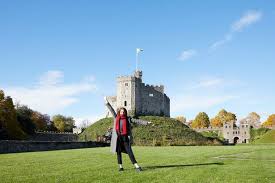 In November 2013 a report for the Labour Party by a former Metropolitan Police Commissioner suggested that Wales could follow Scotland and merge its four police forces.
Perhaps this may now happen in years to come, after the single police force in Scotland is back in the news…
Phil's memories of his extraordinary long, award-winning career in journalism (when he had to deal with the four Welsh police forces) as he was gripped by the incurable neurological disabling condition Hereditary Spastic Paraplegia (HSP), have been released in a major book 'A GOOD STORY'. Order the book now! The picture doubles as a cut-and-paste poster!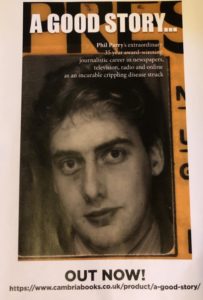 Regrettably publication of another book, however, was refused, because it was to have included names.