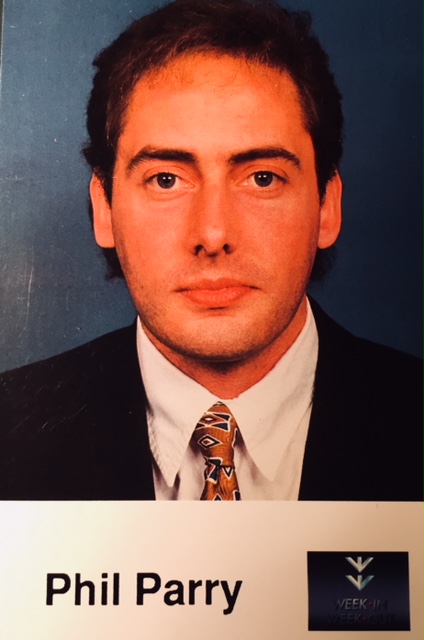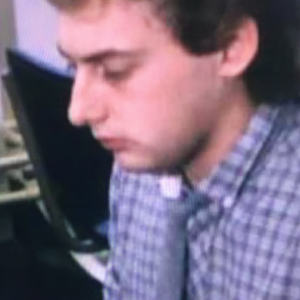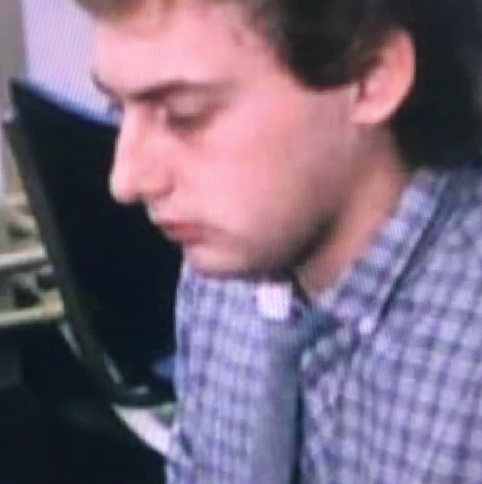 Here our Editor Phil Parry looks at the way the mainstream media in Wales have 'reported' a major story which has made headlines across the UK.
Earlier he has described how he was helped to break into the South Wales Echo office car when he was a cub reporter, recalled his early career as a journalist, the importance of experience in the job, and making clear that the 'calls' to emergency services as well as court cases are central to any media operation.
He has also explored how poorly paid most journalism is when trainee reporters had to live in squalid flats, the vital role of expenses, and about one of his most important stories on the now-scrapped 53 year-old BBC Cymru Wales TV Current Affairs series he presented for 10 years, Week In Week Out (WIWO), which won an award even after it was axed, long after his career really took off.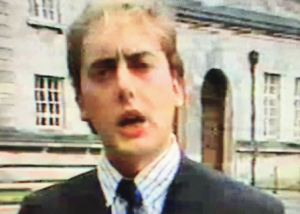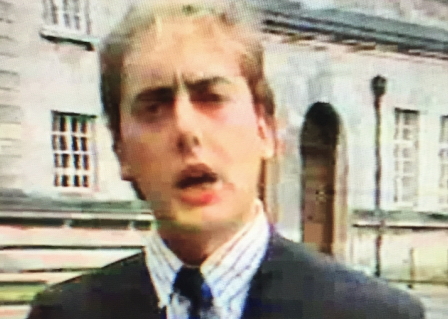 Phil has explained too how crucial it is actually to speak to people, the virtue of speed as well as accuracy, why knowledge of 'history' is vital, how certain material was removed from TV Current Affairs programmes when secret cameras had to be used, and some of those he has interviewed.
He has also disclosed why investigative journalism is needed now more than ever although others have different opinions, and how information from trusted sources is crucial at this time of crisis.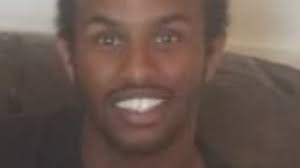 The death of a young man hours after he was released by the police is a terrible tragedy, but the coverage of it in the mainstream Welsh media has also been a disaster.
There was no mention in reports that people had apparently flouted lockdown rules as they protested against what they claimed was an assault in custody, or whether there was an exemption and what the reason might have been for one.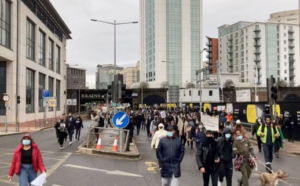 Breaching these rules, however, is the dominant issue in UK news reports at the moment, amid cruicial government advice on this important subject, and a soaring death rate caused by coronavirus/Covid-19.
It was not included at all in 'reports' on the demonstration about what happened to 24 year-old Mohamud Mohammed Hassan in the BBC Cymru Wales (BBC CW) flagship evening TV news programme Wales Today (WT) on which I worked for two years.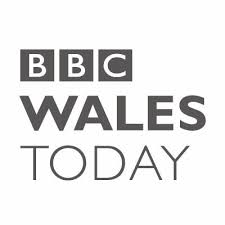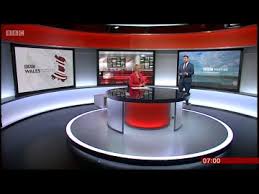 One senior journalist at BBC CW told me:  "This was shallow journalism.  Mentioning the social distancing rules is basic stuff".
But WT has failed to cover itself in glory before.
Programme-makers used a picture of Brighton Pavilion during coverage of the start of the extremely important Muslim month of Ramadan instead of a mosque, and the mistake was then featured in the Brighton Argus.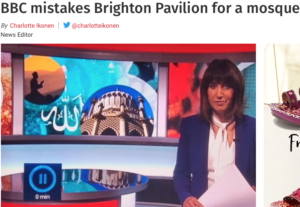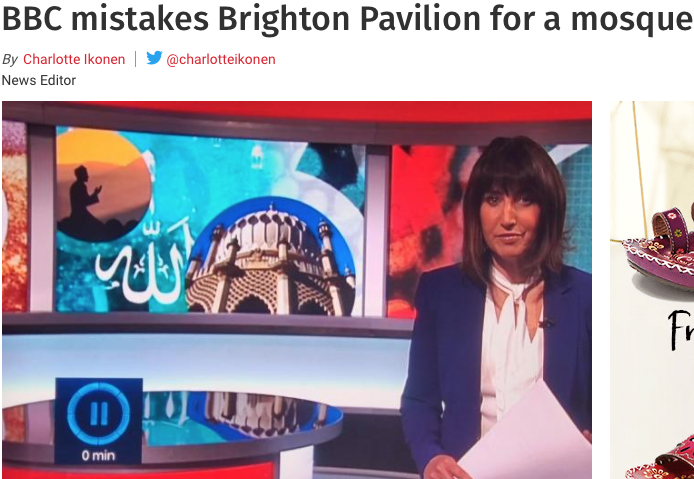 One Twitter user complained: "BBC Wales showing a picture of the Brighton Pavilion and getting it confused for a mosque when talking about Ramadan is kind of f****d?".
Another wrote furiously: "Not happy they've used a shot of Brighton Pavilion as though it's a mosque (presumably)".
There was no reference either to these rules being broken in the coverage online on the BBC CW website, even though clear pictures were included.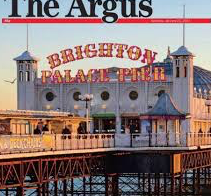 It merely stated: "More than 300 people took part in a march from the city centre to Cardiff Bay police station".
Adding: "(Mark) Drakeford (First Minister of Wales – FMW) said reports of the story were "deeply concerning".
"Our thoughts must be with the family of a young man who was… a fit and healthy individual," the Cardiff West MS said.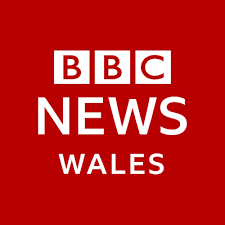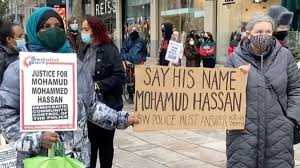 The website WalesOnline also didn't refer to the apparent transgression of social distancing rules in its report.
It was published that:  "Hundreds of people protested outside Cardiff Bay police station tonight following the death of Mohamud Mohammed Hassan, after he was released from police custody".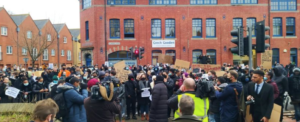 The 'news' was much the same on the ITV Cymru Wales website.
This was the report: "The First Minister has said he is deeply concerned by the death of 24-year-old Mohamud Mohammed Hassan, as hundreds joined in a protest headed for Cardiff Bay Police Station".
But it was plain for all to see, and I had seen with my own eyes how these rules had been defied in the demonstration, because I was caught up in it when it reached Butetown.
Yet the advice from the UK and Welsh Governments is crystal clear that people should keep at least two metres apart during this unprecedented lockdown crisis.

This is the latest official guidance: "To reduce the risk of catching or spreading coronavirus, you should minimise time spent with people you do not live with, and when around other people ensure that you are two metres apart from anyone not in your household or support bubble.
"Social distancing is essential to stop the spread of the virus, as it is more likely to spread when people are close together.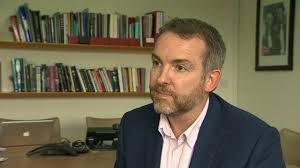 "An infected person can pass on the virus through talking, breathing, coughing or sneezing even if they do not have any symptoms."
This has all been exacerbated by another report earlier on the BBC CW website about renovation of Cyfarthfa Castle near Merthyr Tydfil which is being spearheaded by Geraint Talfan Davies, but doesn't mention he is the father of the Director of BBC CW Rhodri Talfan Davies (see story soon on The Eye).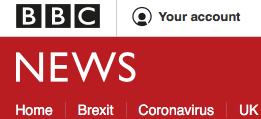 But BBC CW could, perhaps, have turned to its own UK website which reinforced the point about social distancing, and gave details of a survey which revealed that most were in fact following these stringent rules.
One report about it stated: "The same survey shows that over the course of the pandemic (even when rules were loosened) around nine in 10 people say they have consistently followed social distancing and contact rules".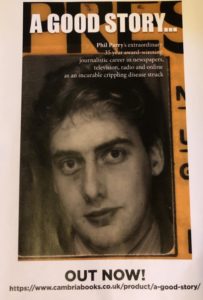 These rules seem clear enough, but so too is journalism being described as "shallow" when reporting a protest against a young man's death a few hours after he was released from police custody, yet doesn't mention the social distancing rules…