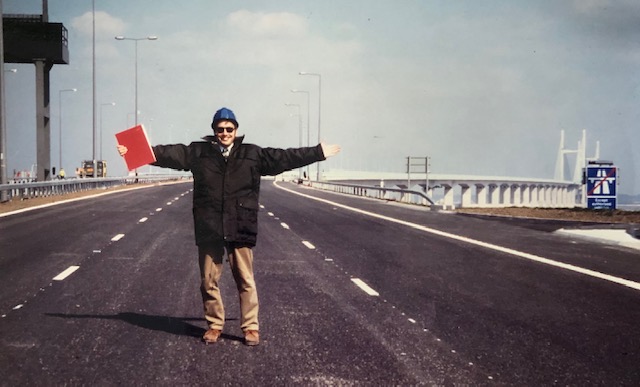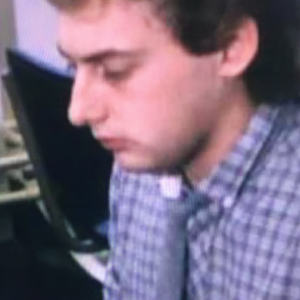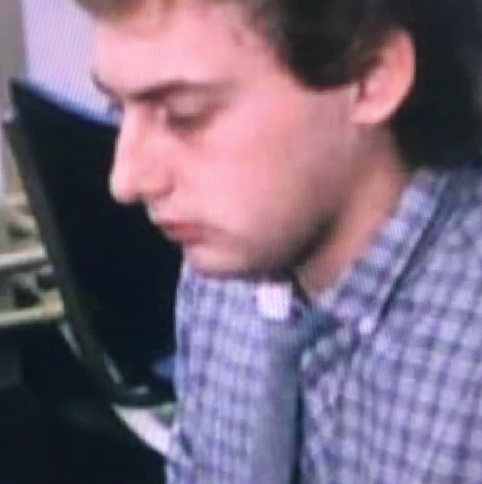 During 23 years with BBC Cymru Wales (BBC CW), and 38 years in journalism (when he was trained to use clear and simple language, avoiding jargon), political stories have always been central, but here our Editor Phil Parry looks at how for both politicians and journalists, being the subject of ridicule is a complete NO-NO, after one UK Government minister was laughed at on social media, when he said the Prime Minister had been 'ambushed with a cake'!
In the past he has described how he was assisted in breaking into the South Wales Echo office car when he was a cub reporter, recalled his early career as a journalist, the importance of experience in the job, and made clear that the 'calls' to emergency services as well as court cases are central to any media operation.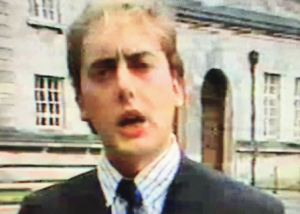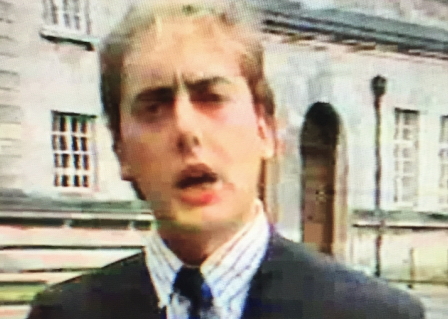 He has also explored how poorly paid most journalism is when trainee reporters had to live in squalid flats, the vital role of expenses, and about one of his most important stories on the now-scrapped 53 year-old BBC CW TV Current Affairs series, Week In Week Out (WIWO), which won an award even after it was axed, long after his career really took off. 
Phil has explained too how crucial it is actually to speak to people, the virtue of speed as well as accuracy, why knowledge of 'history' is vital, how certain material was removed from TV Current Affairs programmes when secret cameras had to be used, and some of those he has interviewed.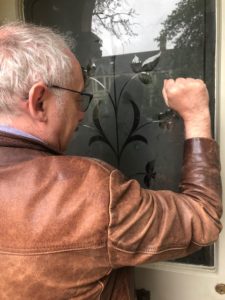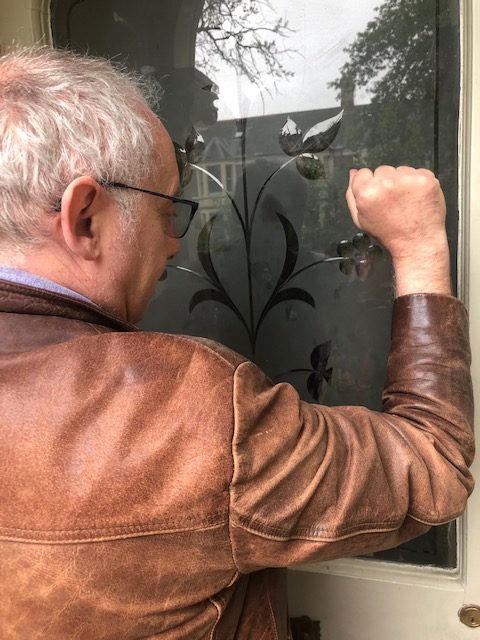 He has disclosed as well why investigative journalism is needed now more than ever although others have different opinions, how the pandemic played havoc with media schedules, and the importance of the hugely lower average age of some political leaders compared with when he started reporting.
It is absolutely vital that you have credibility.
For journalists unless you possess this, those that read or hear what you say won't believe it, and for politicians it may mean that trust is undermined with voters, and they might not vote for you.
All of this, however, has been thrown out the window by an ill-judged comment from one of Boris Johnson's ministers which was reported by most of the mainstream media, and that fact has severe implications for society.

In defending Mr Johnson's attendance at a birthday party in the Cabinet Room of Number 10 on June 19, 2020, his Northern Ireland minister, Conor Burns stated: "… he was in a sense, ambushed with a cake".
Social media erupted with #ambushedbycake hashtags poking fun at the remark, with one meme picturing a Colin the Caterpillar cake alongside the caption: "Eyes of a killer".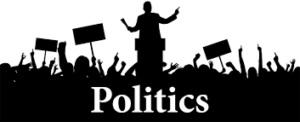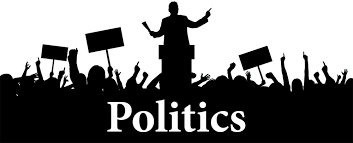 Another tweet photoshopped an advert of an injury lawyer holding a cake, asking: "Have you had an accident or been ambushed by cake in your place of work?".
A third meme capturing a megaphone being stuck out of a police car towards a passerby, was accompanied by the words: "I'd be careful, Madam. There are reports of people being ambushed by cake"!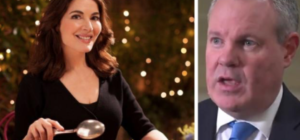 Even the celebrity TV chef Nigella Lawson got in on the act by tweeting about the incident, ironically:  "Ambushed by Cake: it just has to be the title of my next book (Hashtag) AmbushedByCake".
A Welsh dimension developed, too, with the former senior Welsh Government (WG) minister Leighton Andrews making a joke about it online: "Breaking:  Johnson despatches cakes to Ukraine for Putin ambush",

All of this may seem trivial compared to the troubles which have engulfed Mr Johnson, but actually it isn't, because a bond of trust exists between politicians and the people who vote for them, and this must NEVER be broken, but what took place could have done just that.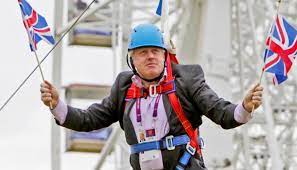 Incredibly, Mr Burns' superior (Mr Johnson), has been shown to have lied, but hasn't (yet) destroyed that bond.
The latest example for him, seems to be about an instruction about evacuating animals from Afghanistan.
Emails appear to have raised further questions over his insistence that he did not intervene to assist animal charities during the evacuation.

Last December Mr Johnson characteristically dismissed claims made by a former Foreign Office official that the government prioritised animals over people as "complete nonsense".
But new emails released by the Foreign Affairs Select Committee (highlighted by Sky's Political Correspondent Tamara Cohen), which is conducting an inquiry into the UK Government's handling of the Afghanistan crisis, suggest Mr Johnson DID personally authorise rescue efforts for pets and animals.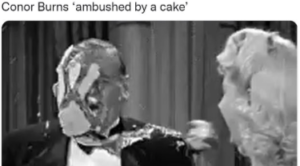 So the 'cake' controversy has come at a difficult time for him, with two crucial reports into Mr Johnson's behaviour now awaited.
One is the internal Sue Gray report (which was meant to be out yesterday), and the other, a Metropolitan Police investigation into whether any laws have been broken by the parties held during lockdown.
Many Conservative MPs say they are awaiting the results of the Sue Gray report, before they consider whether or not to submit letters of 'no-confidence' in Mr Johnson's leadership, to the backbench 1922 Committee.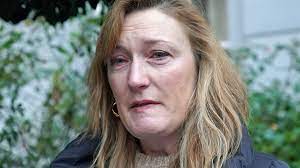 In one of the key incidents under investigation, a Tories London Christmas party, was thrown, which many claim contravened lockdown rules at the time, but, we were told, was a "business meeting", even though it went on until 2 am, and people were plied with alcohol.
As one MP emailed to an angry constituent:  "It is clear there was a party and they lied. I owe you an apology for believing the bullshit".

I still don't feel we've got to the bottom of this affair even now (despite a tearful resignation by Allegra Stratton), and Mr Johnson appears to have survived it for the moment. The astonishing result of the North Shropshire by-election, though, compounded his problems, along with, today, questions over other alleged gatherings held at Number 10 during lockdown restrictions, and, now, jokes about a comment by one of his ministers.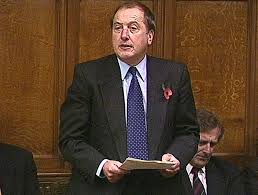 This shows how (as well as jokes) attempts which are viewed by many as laughable have often been made to explain away high-profile events, and they also erode the trust of voters.
A classic case is episodes with former Welsh Secretary Ron Davies at their heart.
First he was the 'architect of devolution' in Wales, however then in the media, he was the 'architect of his own destruction', after what happened.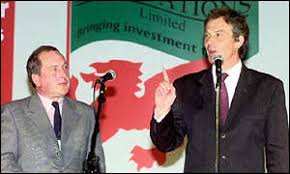 In October 1998 journalists were summoned to Downing Street and told that Mr Davies had resigned after admitting to the Prime Minister "a serious lapse of judgment" on Clapham Common one evening, but he denied any sexual element.
He was the first of Tony Blair's ministers to resign.
Mr Davies claimed he had been robbed by a Rastafarian man, whom he had just met yet was about to dine with, in the presence of others. His car, telephone, wallet and House of Commons pass were stolen, and six people were arrested. He went on television to apologise for his "moment of madness", while on his hand was scrawled the word "sorry".
Yet it went on, and the defences used were scarcely credible.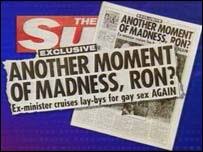 The Sun reported that Mr Davies had engaged in a sex act in daylight with a stranger at Tog Hill in 2003. This was a picnic area eight miles north of Bath in Somerset, and it was only 17 days after his third wife had given birth to their first child. The newspaper had received a tip-off and sent a photographer.
The published pictures showed him leaving the bushes, they claimed, though, unpublished ones captured the act.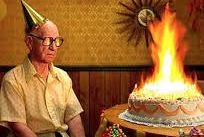 Mr Davies told The Sun: "These allegations are completely false and without substance", and said to other journalists:  "I have actually been there when I have been watching badgers".
This wasn't a joke, but it might have been turned into one today on social media.
Everyone knows this only too well, after an absurd comment about being "ambushed with a cake", which was meant to defend the embattled Prime Minister…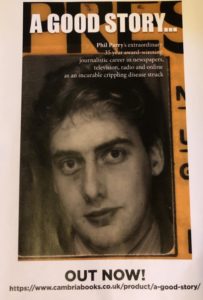 Phil's memories of his extraordinary 38-year award-winning career in journalism (including Welsh political stories when a destruction of trust was always reported) as he was gripped by the incurable disabling condition Hereditary Spastic Paraplegia (HSP), have been released in a major book 'A GOOD STORY'. Order it now!
Regrettably publication of another book, however, was refused, because it was to have included names.