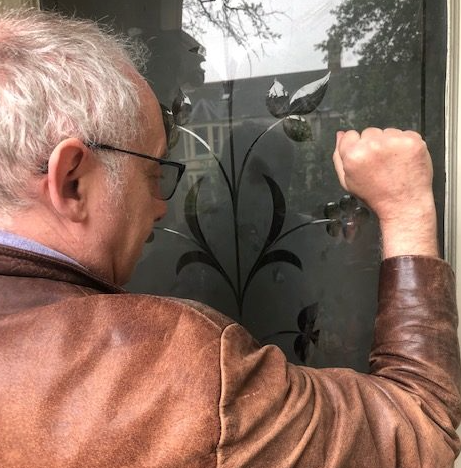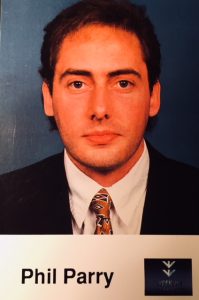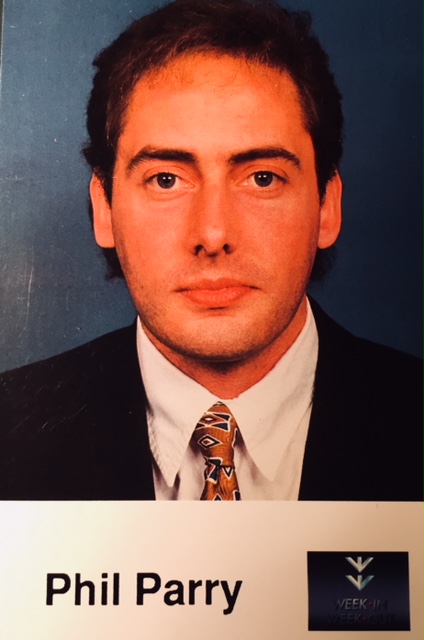 During 23 years with the BBC, and 38 years in journalism (when he was trained to use clear and simple language, avoiding jargon), our Editor, Welshman Phil Parry, was seldom aware of the risks he was running, but they have been thrown into sharp relief now with news that another journalist has been forced to go into hiding, after discovering evidence that a political leader should be barred from office. 
Earlier he described how he was assisted in breaking into the South Wales Echo office car when he was a cub reporter, recalled his early career as a journalist, the importance of experience in the job, and making clear that the'calls' to emergency services as well as court cases are central to any media operation.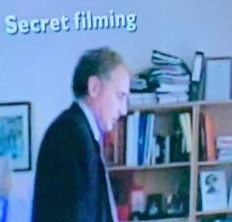 He has also explored how poorly paid most journalism is when trainee reporters had to live in squalid flats, the vital role of expenses, and about one of his most important stories on the now-scrapped 53 year-old BBC Wales TV Current Affairs series, Week In Week Out (WIWO), which won an award even after it was axed, long after his career really took off. 
Phil has explained too how crucial it is actually to speak to people, the virtue of speed as well as accuracy, why knowledge of 'history' is vital, how certain material was removed from TV Current Affairs programmes when secret cameras had to be used, and some of those he has interviewed.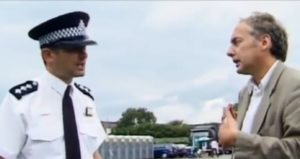 He has disclosed as well why investigative journalism is needed now more than ever although others have different opinions, how the current coronavirus (Covid-19) lockdown is playing havoc with media schedules, and the importance of the hugely lower average age of some political leaders compared with when he started reporting.
Sadly, it seems, ANOTHER journalist has been forced into hiding after finding out disturbing details – this time about a senior politician.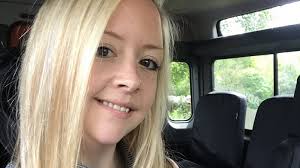 The most recent appalling case happened in Sri Lanka, but similar things have occurred closer to home too.
The Chief Reporter for the Mail, the local newspaper at Barrow-in-Furness in Cumbria, Amy Fenton, was forced to flee her home after receiving a torrent of insults and threats, when she reported a local court case.
Police said there was a "credible risk to her life and that of her child".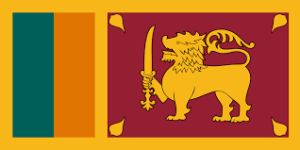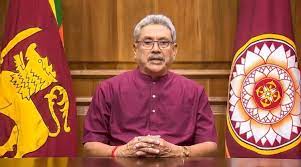 This time, the journalist (who remains anonymous) obtained an official document, indicating that the president of Sri Lanka, Gotabaya Rajapatska, was an American citizen in 2019, which would have disbarred him from running for office, making him an illegitimate leader.
There have been even worse instances, too, when journalists have attempted to report facts.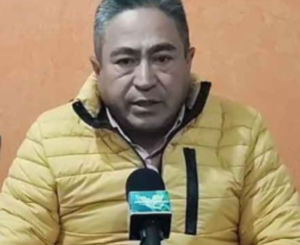 A video journalist called Eduardo/Roberto Toledo died of his wounds in Mexico, after being shot by three armed men on his arrival at the office
He was the FOURTH journalist to be murdered in the country in just ONE month.
He was killed in the city of Zitácuaro, where he reported for a local news outlet, Monitor Michoacán, and the region is rife with violence, as drug cartels and criminal groups fight to control illegal logging.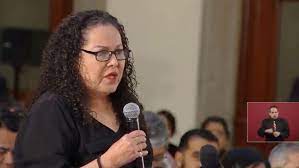 The media freedom organisation Reporters Without Borders have said that 47 journalists were killed over the past five years in Mexico (the same number as in Afghanistan), but even more than that ghastly figure is those missing (presumed kidnapped), and reporters who are forced to wear bullet-proof vests while they do their jobs.
However, this level of protection didn't save one journalist in Mexico. Lourdes Maldonado who was shot dead in Tijuana this year.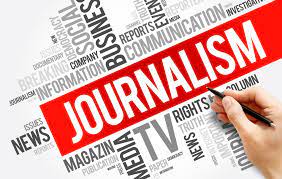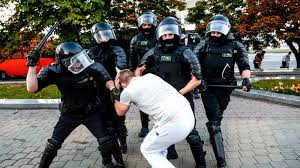 Belarus (a staging post for some of the unprovoked invasion of Ukraine, and where the leader, Alexander Lukashenko, is a vocal supporter of Vladimir Putin's), does not allow a free and independent media of the type that Ms Maldonado and the others embody.
At least 16 journalists there are behind bars, and riot police are singling out reporters for arrests and beatings at protests, as the media is intimidated.
On May 23 last year Mr Lukashenko, forced a Ryanair passenger plane to make an unscheduled stop in his capital in order to arrest the editor of an internet channel, NEXTA, that has been reporting on his recent crackdown.
Roman Protasevich, aged 26, was taken off the plane, which was flying from Athens to Vilnius, the Lithuanian capital.
Citing what it said was 'evidence' that there were explosives on board, the authorities forced the aircraft to land in Minsk as it passed through Belarusian airspace on its way to neighbouring Lithuania, sending a MiG fighter plane to escort the Ryanair jet down.

The state news agency later reported that no explosives had been found, and it seems certain that the incident was invented purely as a way of arresting the journalist.
The worrying news came after Marina Zolotova, the editor of Tut.by, an independent news website in the country, said: "Blue press jackets and press badges have become targets. When journalists go to cover a protest they cannot be sure that they will come home. This is a real war by the authorities against independent journalism and their own people."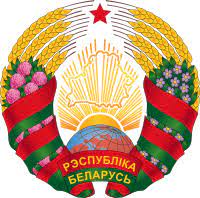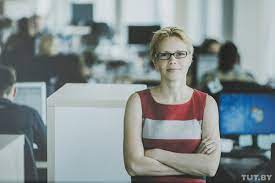 It is clear that Mr Lukashenko is waging a war against journalists who have dared to report on his regime's brutal crackdown against peaceful protesters.
At least eight protesters were killed and hundreds more have alleged torture and rape, in police custody, and journalists are at risk of arrest (or worse) if they report this awful news.
Among the most high-profile of those in prison is Ekaterina Bakhvalova, who was arrested on November 15 as she filmed riot police firing stun grenades into a crowd demonstrating against the death in police custody of a fellow protesters.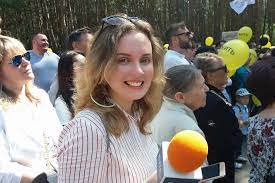 In many countries it appears to be becoming worse for media freedom and investigative journalists like me – while dumbed-down 'news' is the order of the day.
In total the US Press Freedom Tracker, a non-profit project, says it is examining more than 100 "press freedom violations" at protests. About 90 cases involve attacks.
In Russia the independent media is now very small, but an example of it is a special website which is devoted to the numbers that have been killed (even before the Ukraine invasion, or as Mr Putin prefers to call it "the special operation").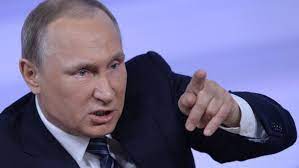 Sometimes the persecution has official backing. Mr Putin recently signed a law that will let Russia declare journalists and bloggers "foreign agents", in a move that critics say will allow the Kremlin to target government critics.
Under the vaguely worded law, Russians and foreigners who work with the media or distribute their content and receive money from abroad would be declared 'foreign agents', potentially exposing journalists, their sources, or even those who share material on social networks to foreign agent status.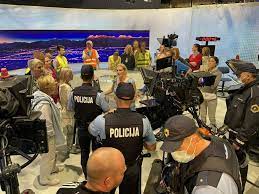 This terrible situation is set against a very worrying backdrop, where media freedom itself is under threat.
After Slovenia seceded from Yugoslavia in 1991, it gave Radio Television of Slovenia (RTV-SLO) a mandate to report independently, unlike the state propaganda that passed for news under communism. But the Government there is now refusing to pay RTV-SLO's budget, and wants to pass a new media law that will make it easier to control.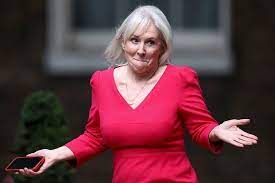 In Latvia, the chief risk is the legal and financing structure. The country's new public-media law fails to include a set-aside tax, like the television licence fee that funds the BBC (which could now be cut after the Martin Bashir affair, or scrapped altogether if the UK Culture Secretary Nadine Dorries is to be believed) and that leaves it vulnerable to political pressure.
It is not clear that the new 'supervisory' board in Latvia will be protected from political appointments.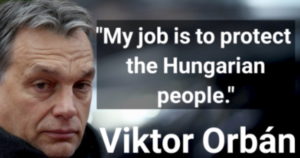 The prime example, of course, is Russia, where RT (Russia Today) is accused of being a mouthpiece for Mr Putin. By the mid-2000s Russian news shows' agendas were being set at government-led meetings.
When Viktor Orban won power in Hungary (which has blocked some EU sanctions against Russia) in 2010 he adapted Mr Putin's blueprint, transforming the state media agency MTVA into a propaganda organ.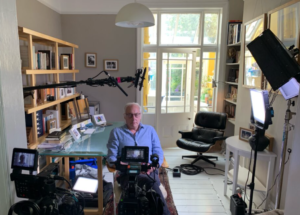 The group was restructured into a shell company in a fashion that exempts it from the law governing public media, and during the European Parliament elections in 2019, editors at MTVA were recorded instructing reporters to favour Mr Orban's Fidesz party.
Luckily I receive no such instructions, and I am allowed to report (relatively) freely – which is more than can be said for that poor journalist who has been forced to go into hiding in Sri Lanka.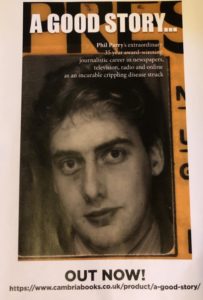 The memories of Phil's extraordinary decades long award-winning career in journalism (when he could operate in a free environment) as he was gripped by the rare neurological disabling condition Hereditary Spastic Paraplegia (HSP), have been released in a major book 'A Good Story'. Order it now. The picture doubles as a cut-and-paste poster,
Another book, though, has not been published, because it was to have included names.
Tomorrow – why a picture published on social media of two middle-aged men who spent more than 11 years in jail for a murder they did not commit, highlights again the need for a legal investigation into the behaviour of the biggest police force in Wales, which was responsible for a string of miscarriage of justice cases.