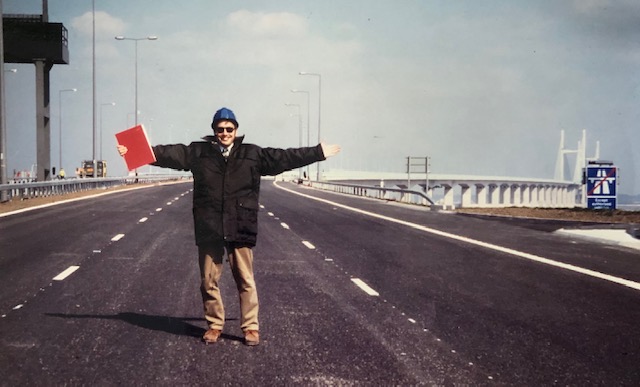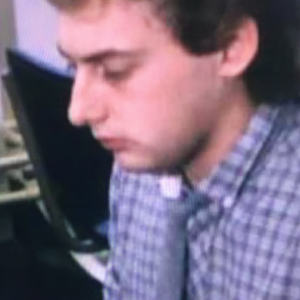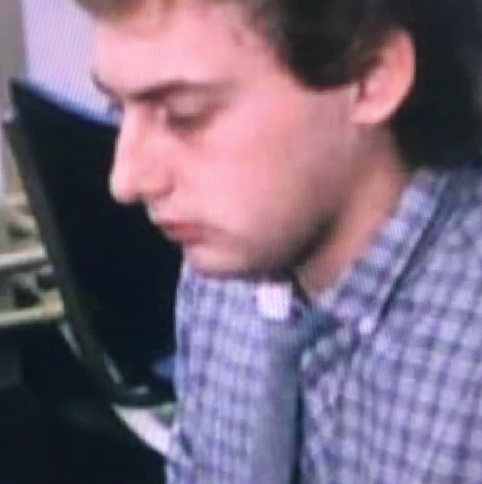 Here our Editor Phil Parry examines the importance of identifying people correctly when publishing a report about getting names right.
Earlier he described how he was helped to break into the South Wales Echo office car when he was a cub reporter, recalled his early career as a journalist, the importance of experience in the job, and making clear that the 'calls' to emergency services as well as court cases are central to any media operation.
He has also explored how poorly paid most journalism is when trainee reporters had to live in squalid flats, the vital role of expenses, and about one of his most important stories on the now-scrapped 53 year-old BBC Wales TV Current Affairs series, Week In Week Out (WIWO), which won an award even after it was axed, long after his career really took off.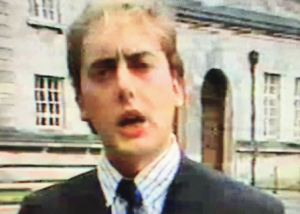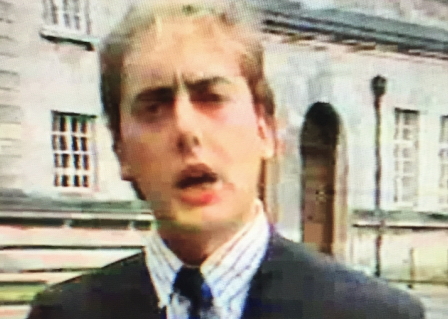 Phil has explained too how crucial it is actually to speak to people, the virtue of speed as well as accuracy, why knowledge of 'history' is vital, how certain material was removed from TV Current Affairs programmes when secret cameras had to be used, and some of those he has interviewed.
He has disclosed as well why investigative journalism is needed now more than ever although others have different opinions, how the current coronavirus (Covid-19) lockdown is playing havoc with media schedules, and the importance of the hugely lower average age of some political leaders compared with when he started reporting.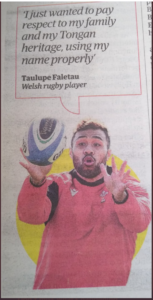 During a journalistic career of over 37 years it was always drummed into me to identify people correctly.
It is even more important in a newspaper story about correct identity, heritage and background.
People (rightly) become increasingly aggrieved, as the copy of the paper with the mistake sits in front of them on the coffee table.
They will return to it again and again, becoming angrier and angrier, before finally complaining to the Editor.
Then you're in a world of trouble!
You can get away with these sorts of mistakes on radio or television, because the audience member always thinks he or she must have misheard or misseen, but you can't with a newspaper piece because it is there in black and white for all to see
That is why it seems particularly bizarre to make this kind of major error in a UK (national) newspaper.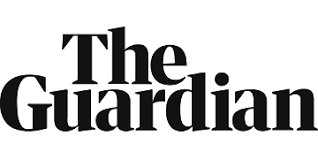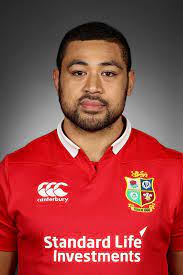 During an article about the importance of correct identity it was highlighted that the Welsh international rugby player Uilisi (Williis) Halaholo had said:  "I just wanted to pay respect to my family and my Tongan heritage, using my name properly".
The quote was given in full in the body of the piece.
However the attribution in this headline was fellow Welsh international rugby player Taulupe (Toby) Faletau.
A completely different person.
In the article itself The Guardian on Saturday gave the game away (forgive the pun) by reporting: "In 2017, the Tonga-born rugby player Taulupe Faletau, who grew up in Wales with the nickname Toby after school friends struggled to pronounce his name, requested that his squad name be recorded accurately.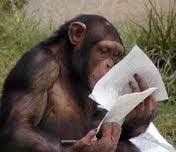 "He told the BBC: 'Since my first cap it's been 'Toby Faletau' and 'Toby' is not really anything to do with me, it's just a name I kind of made up. So I just wanted 'Taulupe' on my jersey, because it's my name.'
"Another player, who went by Willis Halaholo, recently changed his name on the Wales team-sheet for the Six Nations to Uilisi Halaholo in recognition of his full name, Sean Alfred Uilisi Halaholo.
"He told the Cardiff Blues Podcast: "I know the international games are seen worldwide, so I just wanted to pay respect to my family and my Tongan heritage, using my name properly."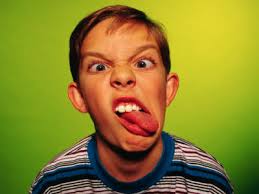 But evidently respect wasn't given to either player, in an item about the importance of correct identity.
They got their identities wrong…
Phil's memories of his remarkable decades long award-winning career in journalism (when identifying people correctly was all-important) as he was gripped by the rare disabling condition Hereditary Spastic Paraplegia (HSP), have been released in a major book 'A GOOD STORY'. Order the book now!