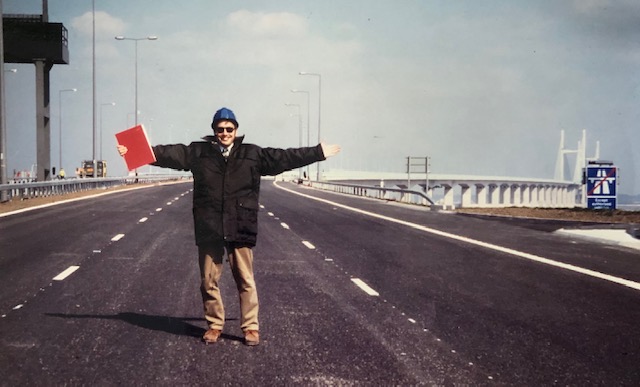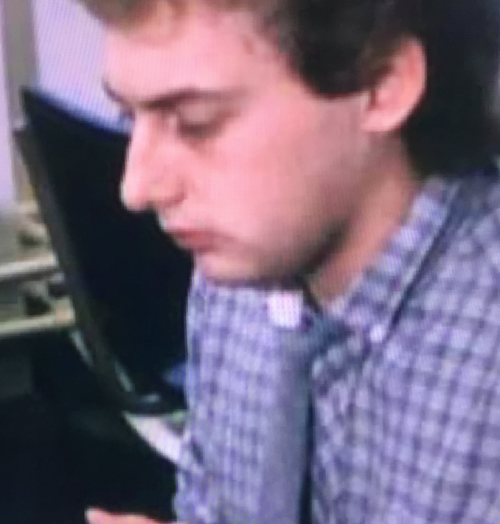 Our Editor Phil Parry here looks at the importance of impartiality in reporting.
In the past he has described how he was helped to break into the South Wales Echo office car when he was a cub reporter, recalled his early career as a journalist, the importance of experience in the job, and making clear that the 'calls' to emergency services as well as court cases are central to any media operation.
He has also explored how poorly paid most journalism is when trainee reporters had to live in squalid flats, the vital role of expenses, and about one of his most important stories on the now-scrapped 53 year-old BBC Cymru Wales (BBC CW) TV Current Affairs series, Week In Week Out (WIWO), which won an award even after it was axed, long after his career really took off.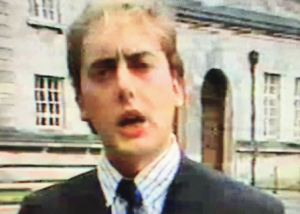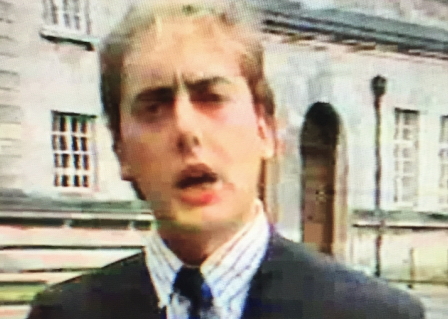 Phil has explained too how crucial it is actually to speak to people, the virtue of speed as well as accuracy, why knowledge of 'history' is vital, how certain material was removed from TV Current Affairs programmes when secret cameras had to be used, and some of those he has interviewed.
Earlier he disclosed why investigative journalism is needed now more than ever although others have different opinions, and how information from trusted sources is crucial at this time of crisis.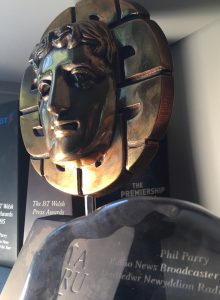 It is a fundamental tenet of journalism to be NEUTRAL.
This is a simple fact but sadly one that has to be underlined at this time of crisis, it seems, because inaccurate non-impartial fake 'news' is proliferating.
Neutrality means that journalists should NOT support or be against Labour, The Conservatives, The Liberal Democrats, the Welsh nationalist party Plaid Cymru as well as any contentious highly-publicised issue such as, now, the UK Government or the Welsh Government's (WG) policies to combat Covid-19.
Luckily knowing this basic truth has brought me many awards, but I have endured appalling abuse on social media from people who appear to get my own views mixed up with reports on The Eye.
Apart from the issues to control coronavirus/Covid-19, matters which I have always treated with enormous care have included help for the Welsh language (journalists should not be FOR or against it), Welsh independence (journalists should not be FOR or against it), as well as Brexit (journalists should not be FOR or against it).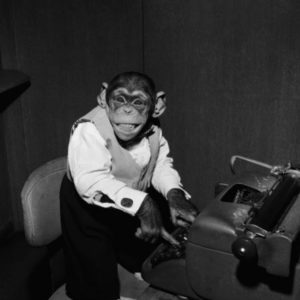 It is entirely acceptable to back or oppose these measures personally, as well as report the views in editorials or first-person articles, but not (in one case) when a supposedly 'independent' news 'service' funded by the taxpayer claims to serve all "the people of Wales" yet plainly supports Plaid Cymru (PC), or if the man asking for public money to start a fresh one has stood for the same party yet claims "we will be politically neutral".
I'm sorry to repeat this view but the message apparently needs to be underlined, because so-called news 'services' like these either have been launched or are about to be so.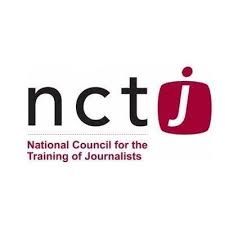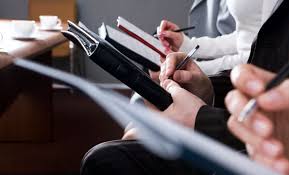 Regrettably I feel the need to make the following absolutely clear – IF YOU ARE NOT SEEN AS NEUTRAL THEN THOSE WITH OPPOSING VIEWS WILL REFUSE TO COME TO YOU WITH THE OTHER SIDE OF THE STORY!
This is a vital lesson I learnt during many years in journalism, over the course of which I have taken numerous exams with the National Council for the Training of Journalists (NCTJ)
As the Ethical Journalism Network put it recently:  "Neutrality means reporting all sides of an issue without favouring any one of them".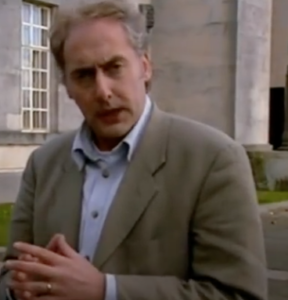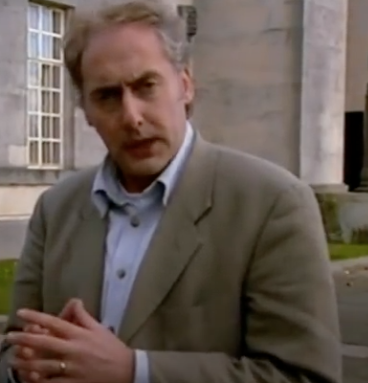 The same thing was stressed in the left-wing newspaper and website Tribune with an article headlined:   "How the Media's Fake Neutrality Undermines Journalism"
Unfortunately this basic fact has needed to be emphasised recently.
The Centre for Freedom of the Media, at the University of Sheffield published an article which stated:  "Confronted as we are with the current COVID-19 pandemic, the role of journalism that is guided by a commitment to the truth – and an absolute obligation not to deceive – is more important than ever".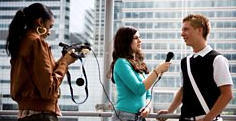 "That commitment must be upheld through the professional discipline and integrity of journalists who can ensure that facts and opinions are not misrepresented".
Young people, it seems, are aware of how important neutrality is in staying true to this integrity, but are worried that it is being eroded.
In the student magazine and website Varsity, one article declared: "Subjectivity – while perfectly appropriate for editorials, opinion pieces, columns, and blog entries, and occasionally for analyses and features, given that readers are informed that the ideas represented therein are not neutral – has no place in news reporting".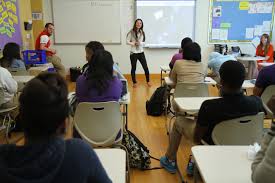 An American journalism teacher stated: "In my class, at least, student journalists are disappointed by what they see as a lack of neutrality in political reporting, particularly on social media".
It is obvious that the public is being treated to inaccurate non-neutral news during the pandemic more than ever before.
The principles of neutrality are inextricably linked with the non-information of fake news.
In early March, the French Government was forced to take down a Covid-19 fake news page after accusations that it had overstepped its constitutional role and infringed media freedoms.
A page called Desinfox – a play on the word desintox (detox) – appeared on the government's website.
It claimed to be confronting disinformation about coronavirus in the French media.
The myths about the virus include the absurd notion that the disease can be cured by drinking methanol, which has led to more than 700 deaths in Iran, and that it is spread by 5G transmitters, which has convinced arsonists in the UK to carry out more than 90 attacks on phone towers.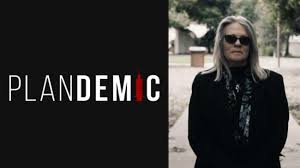 In March a poll by Gallup of 28 countries on four continents found that in all of them, at least 16 per cent (and as many as 58 per cent) of people thought Covid-19 was being deliberately spread.
A clip of a film called 'Plandemic', which claims that a shadowy elite started the outbreak for profit, was uploaded on May 4 and within a week it had been seen eight million times.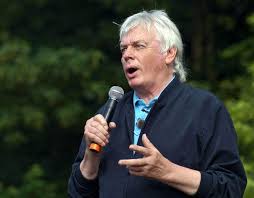 A study published by Nature in May found that, although pro-vaccine Facebook (FB) users outnumber anti-vaccine ones, the anti-vaxxers are better at forging links with non-aligned groups like school parents' associations, so their numbers are growing faster.
Among Americans, exposure to social media is associated with a greater likelihood of believing that the US Government created the virus or that officials exaggerate its seriousness.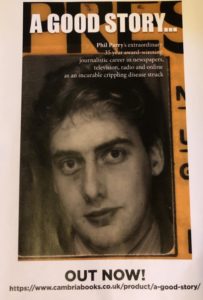 In April the broadcasting regulator, OFCOM, censured a tiny TV station called London Live for airing part of an extraordinary 'interview' with David Icke, a conspiracy theorist who believes the pandemic is a hoax.
At the time of OFCOM's ruling six million people had viewed the full interview on YouTube, which is outside their jurisdiction.
This is a sad reflection on today's times.
Perhaps people will be more convinced by reliable sources of news if journalists stay NEUTRAL!
Tomorrow – Phil looks at how newspapers have covered the lockdown in different ways, and why some papers in Wales have suffered more than others as circulations plunge. 
The memories of his astonishing 36-year award-winning career in journalism when neutrality has been central, as he was gripped by the rare neurological condition Hereditary Spastic Paraplegia (HSP), have been released in a major book 'A GOOD STORY'. Order the book now!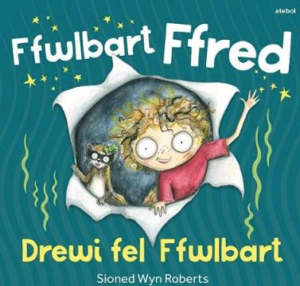 If you need something to keep the children entertained during these uncertain times (in Welsh) try Ffwlbart Ffred about the amusing stories of Ffred and his pet.