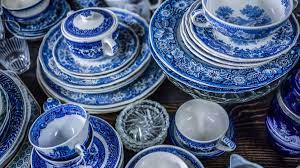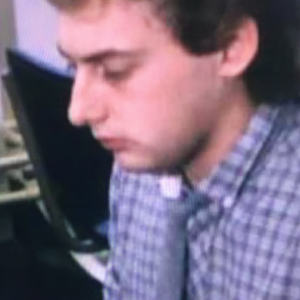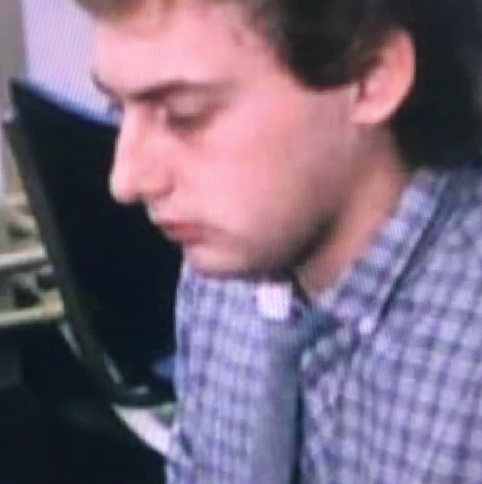 During a 23 year career with the BBC, and 40 years in journalism, (when he was trained to use clear and simple language, avoiding jargon), our Editor, Welshman Phil Parry, has always worked in a free media environment, and this is now highlighted by a rare meeting between Presidents Joe Biden and Xi Jinping apparently washing away China's appalling human rights record, as well as its banning of an independent press in the country. 
Earlier he has described how he was assisted in breaking into the South Wales Echo office car when he was a cub reporter, recalled his early career as a journalist, the importance of experience in the job, and made clear that the 'calls' to emergency services as well as court cases are central to any media operation.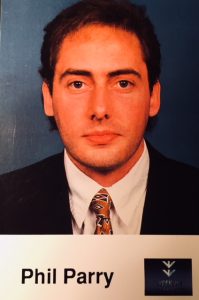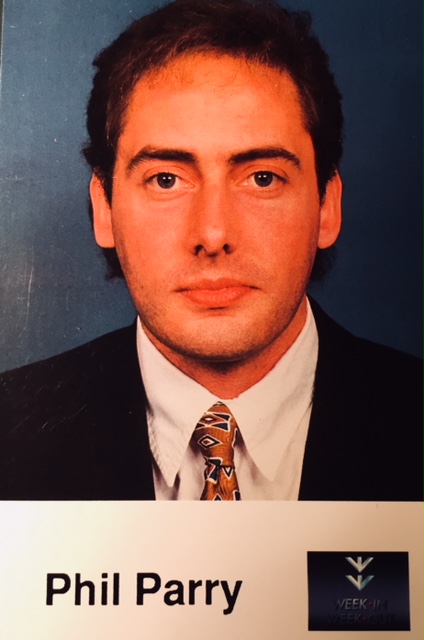 He has also explored how poorly paid most journalism is when trainee reporters had to live in squalid flats, the vital role of expenses, and about one of his most important stories on the now-scrapped 53 year-old BBC Wales TV Current Affairs series, Week In Week Out (WIWO), which won an award even after it was axed, long after his career really took off. 
Phil has explained too how crucial it is actually to speak to people, the virtue of speed as well as accuracy, why knowledge of 'history' is vital, how certain material was removed from TV Current Affairs programmes when secret cameras had to be used, and some of those he has interviewed.
He has disclosed as well why investigative journalism is needed now more than ever although others have different opinions, how the coronavirus (Covid-19) lockdownis playing havoc with media schedules, and the importance of the hugely lower average age of some political leaders compared with when he started reporting.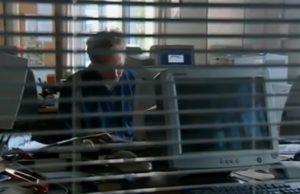 In many ways I have been lucky.
As a journalist for decades I have always operated in a free environment, so that the kind of inquiring work I do has gone (largely) unmolested by the state.
This, however, is not the case for reporters in China, where there is also a highly-questionable attitude towards human rights.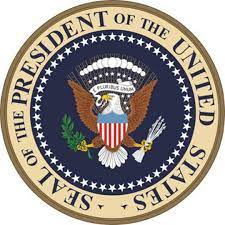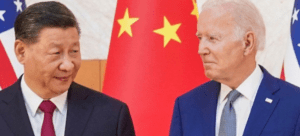 Investigative journalism like I pursue is persecuted because it is not state-controlled.
These fundamental issues are now put centre-stage by a rare meeting due to be held tomorrow, between US President Joe Biden, and China's Xi Jinping.
It will be only their second face-to-face talks during the presidency of Mr Biden, and is seen as a way of ratcheting down tensions between America and China.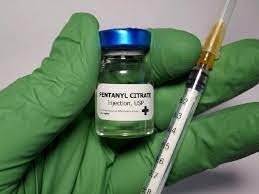 The pair are due to meet in California on the sidelines of the conference of the Asia Pacific Economic Cooperation, and analysts predict the summit may result in some modest 'achievements' – perhaps on restoring military communications and restricting the flow of Chinese-made Fentanyl.
But it is also likely to be seen by some as ignoring the growing concerns about human rights in China, and worries about it adopting a policy of cracking down on a free media.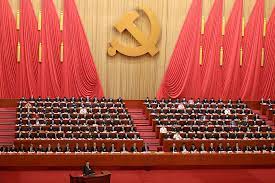 The recent 20th Congress of the ruling Chinese Communist Party (CCP) made clear how Chinese citizens (as well as journalists), were to behave.
In an almost two hour plodding speech (a 'work report' in party jargon) to the faithful, Mr Xi emphasised 'reuniting' China, through a possible invasion of Taiwan, and coded references were made to the perceived decadence and decline of America.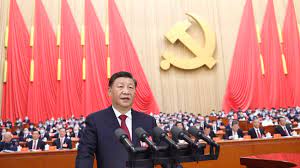 The young should heed the CCP, he said, study diligently, keep fit, pursue realistic goals, and, in due course, make more babies for the motherland.
To progress up the ladder of Mr Xi's party, people must show that they have studied a number of courses, and the first four titles of them are: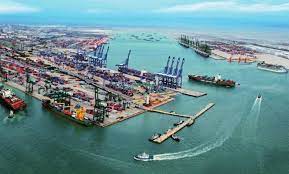 1. Guide to Xi Jinping Thought on Socialism with Chinese Characters for a New Era. 2. The Belt and Road Initiative (which was begun by Mr Xi – see yesterday's story). Rebuilding China, Rebuilding the World. 3. The Fourteenth Five Year Plan for National Economic and Social Development of the People's Republic of China and an Outline of the Vision for 2035. 4. Xi Jinping Ecological Civilisation Thought.
Mr Xi's speech and accumulation of powers, come even after he has continued to back Vladimir Putin (if nervously), as he pursued his invasion of Ukraine, and in the face of awful human rights abuses THERE.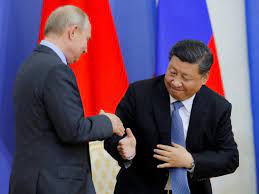 Apart from being connected to the outlawing of an independent media, the Chinese Foreign Minister Wang Yi has also said that cooperation between China and Russia, is advantageous to the two peoples, and Mr Xi has stated their friendship "knows no limits".
The Foreign Correspondents Club (FCC) of China (which was deemed an "illegal organisation"), though, has highlighted the reality of what is actually happening inside the huge country.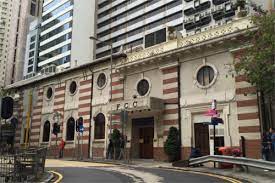 Their report last year said that journalists faced physical assault, hacking, online trolling and visa denials, as media freedom in China declined at a "breakneck speed".
Censorship has been implemented and mandated by the CCP.
Government officials censor content for largely political reasons, such as in order to curtail opposition, as well as to block information about events which are unfavourable to the CCP, like, for instance, the 1989 Tiananmen Square protests and massacre, but also so that officials can maintain control over the populace.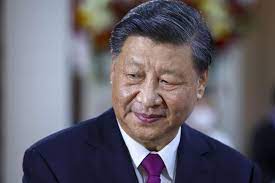 Since Mr Xi became General Secretary of the CCP (and has now secured a THIRD term against norms) in 2012 (which was the first complete orderly transition of leadership power since the revolution in 1949), censorship has been significantly tightened. The government today has control over all media capable of reaching a wide audience, including, television, print, radio, film, theatre, text messaging, instant messaging, video games, literature, and the internet.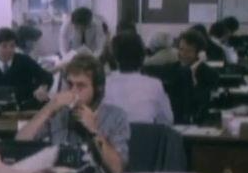 Its grip is almost total, and there is only a semblance of defence for it. The Chinese Government assert they have the right to command what is said over the internet within the territory, and that their rules do not infringe on citizens' access to free speech (Ukraine and independent journalists might be intrigued by this!).
But Reporters Without Borders, have ranked China's freedom of the media situation as "very serious", the worst ranking on their five-point scale.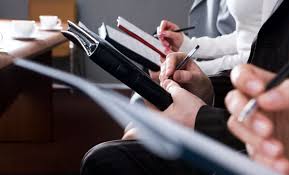 Even 10 years ago China's position was terrible. The 'OpenNet Initiative' classified internet censorship in China as "pervasive" in political and conflict/security areas, as well as "substantial" in those concerning social and internet tools, the two most extensive classifications of the five they use. Freedom House, a US-backed Non-Government Organisation (NGO), ranks the Chinese press as "not free", the worst possible ranking, declaring that "state control over the news media in China is achieved through a complex combination of party monitoring of news content, legal restrictions on journalists, and financial incentives for self-censorship".
Local journalists in mainland China and Hong Kong are also being targeted, as Mr Xi exerts ever greater authority in China.
Journalists' attempts to report facts, such as in the persecution of the mostly-Muslim Uyghur people in the north-western region of Xinjiang, are being severely hampered. Human rights groups believe China has detained more than one million Uyghurs against their will over the past few years, in a large network of what the state calls "re-education camps", and that it has sentenced hundreds of thousands of them to prison terms. There is also evidence that Uyghurs are being used as slave labour, and of women being forcibly sterilised, as well as some former camp detainees alleging that they have been tortured and sexually abused.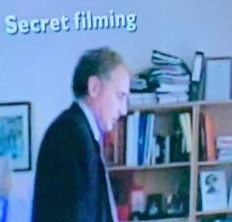 The state-controlled television and radio station CGTN, however, have a slightly different view of events surrounding the Uyghurs, and their journalists have 'reported' that: "Some anti-China forces in the West, including the United States, have concocted and disseminated plenty of false information about China's Xinjiang Uygur Autonomous Region".
The phrase 'false information' or 'false narrative' is being used all the time now, and has even cropped up during the dreadful violence in the Middle East.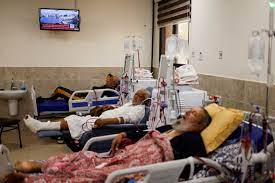 Israel claims it has evidence that Hamas are using hospitals in Gaza City as cover, with militants basing themselves there for their operations, but Hamas say that this is a "false narrative".
However anyone who talks about 'false (or 'fake') information', or that something is a 'false narrative' should be treated with extreme caution.
At least the information I put out is true, and is not branded as 'false' by the state or anyone else..!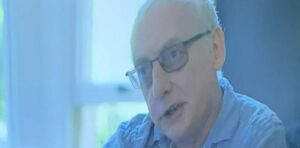 The memories of Phil's decades long award-winning career in journalism (when media freedom, and principles of truth as well as accuracy were all-important) as he was gripped by the rare neurological condition, Hereditary Spastic Paraplegia (HSP), have been released in a major book 'A GOOD STORY'. Order it now!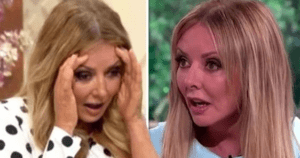 Tomorrow – how following the extraordinary sacking of BBC Cymru Radio Wales (RW) presenter Carol Vorderman for breaching social media guidelines on impartiality, key questions remain for listeners.