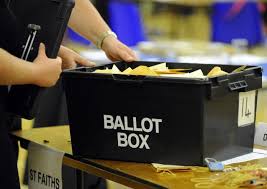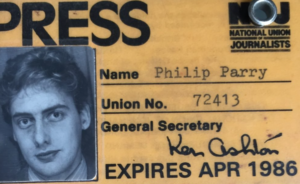 During 23 years with BBC Cymru Wales (BBC CW), and 38 years in journalism (when he was trained to use clear and simple language, avoiding jargon), political stories have always loomed large for our Editor, Welshman Phil Parry, and here he examines the election results, by looking at one politician who was involved in a number of alcohol-related controversies, and has failed to be elected to a local council, as well as others who have also hit the headlines for the wrong reasons.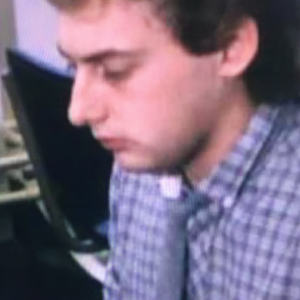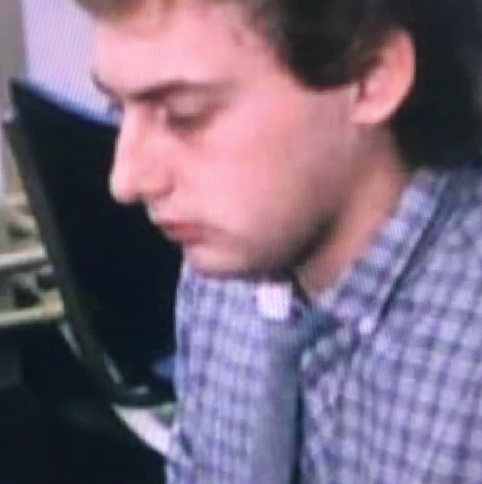 Earlier he described how he was assisted in breaking into the South Wales Echo office car when he was a cub reporter, recalled his early career as a journalist, the importance of experience in the job, and making clear that the'calls' to emergency services as well as court cases are central to any media operation.
He has also explored how poorly paid most journalism is when trainee reporters had to live in squalid flats, the vital role of expenses, and about one of his most important stories on the now-scrapped 53 year-old BBC Wales TV Current Affairs series, Week In Week Out (WIWO), which won an award even after it was axed, long after his career really took off.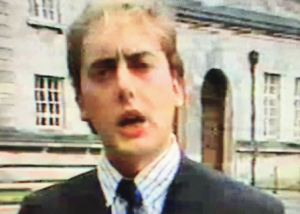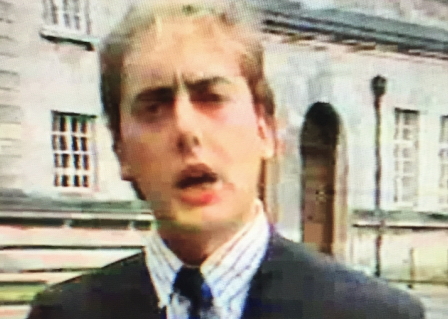 Phil has explained too how crucial it is actually to speak to people, the virtue of speed as well as accuracy, why knowledge of 'history' is vital, how certain material was removed from TV Current Affairs programmes when secret cameras had to be used, and some of those he has interviewed.
He has disclosed as well why investigative journalism is needed now more than ever although others have different opinions, how the pandemic played havoc with media schedules, and the importance of the hugely lower average age of some political leaders compared with when he started reporting.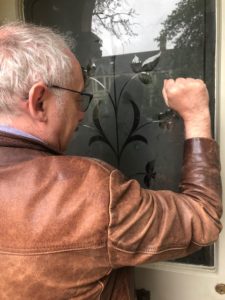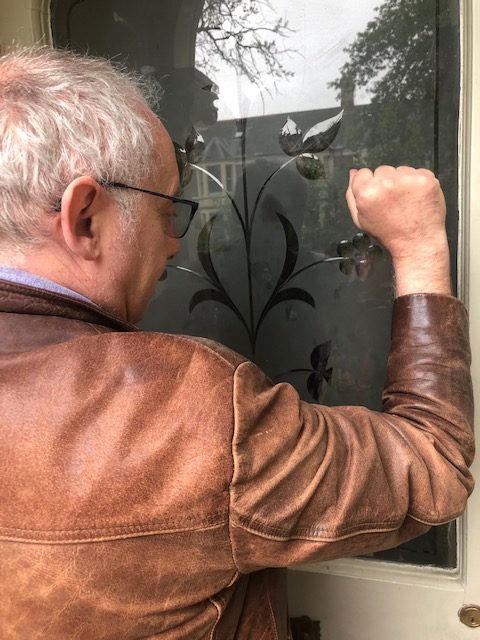 It is always interesting to see people (particularly politicians) rise to giddy heights, but then fall to rock bottom.
This becomes even more fascinating for an investigative journalist like me!
It is also a useful prism through which to look at the results of the local elections.
The Conservatives suffered significant losses in those elections, losing almost 500 seats and control of 11 councils.
They shed support to the Liberal Democrats in southern England, and lost key London councils to Labour.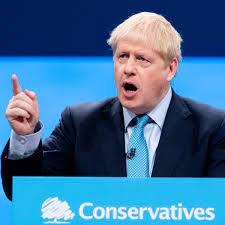 The Tories also saw losses in Scotland, where the SNP won the most seats, and in Wales to a resurgent Labour.
Boris Johnson said it had been "tough" in some of those areas.
Sinn Féin is on track to win the most seats in the Northern Ireland Assembly (NIA).
But it might be helpful to see this verdict from the electorate, through controversial events surrounding senior politicians, and I'll start with one of them – Nick Ramsay, whose spectacular fall highlights the behaviour of others that we pay for.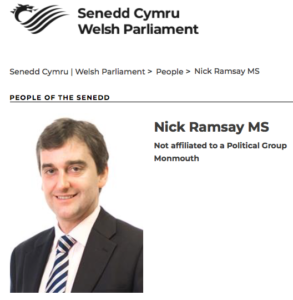 For 14 years Mr Ramsay was a member of the Senedd Cymru/Welsh Parliament (SC/WP), or before that the Welsh Assembly (WA), first as a Welsh Conservative (WC), then not affiliated to any party, but he has now failed to be elected to Monmouthshire council representing the Welsh Liberal Democrats (WLD), for the Raglan ward.
The dismal result for him on Thursday, may have something to do with the fact that he had been caught up in a number of alcohol-related issues, including one where he was accused of being seen drinking on SC/WP premises during a period when this was not legal due to coronavirus/Covid-19 public health restrictions.
But this followed other news about him, where drink had been central.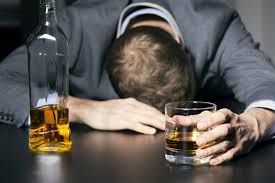 In 2011, while a contender for the leadership of the WC, Mr Ramsay had to apologise after being barred from a pub following a charity quiz in aid of 'Help for Heroes'.
The landlord said that he resigned his membership of the WC party over the issue, and that "Nick Ramsay heckled the quizmaster repeatedly, telling him that his questions were rubbish. He challenged the quizmaster, a local antiques dealer, to bid £100 for a rugby jersey in an auction we held on the same evening for the charity. He was quite rude and objectionable and his comments didn't go down well".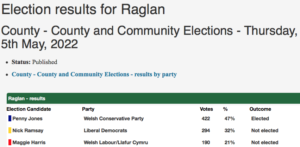 In 2012, Mr Ramsay was criticised for missing a committee session, which had come after drinking in a leaving party for a Labour member of staff at a Cardiff Bay pub.
In 2014 he was accused of having been drunk during a debate in the SC/WP. The Presiding Officer (PO) had to launch an investigation after she received a complaint alleging that a Tory member appeared "drunk" and made "slurred, incoherent and insolent" contributions to a debate on mental health.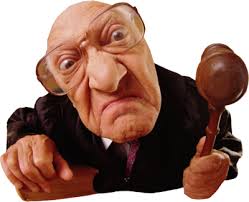 Last year Mr Ramsay fell out with his local party in Monmouth, and members of Monmouth Conservative Association (MCA) voted to deselect him, choosing instead Peter Fox to replace him in the WP/SC.
Meanwhile, two judges ordered Mr Ramsay to pay more than £40,000 to the association for legal costs incurred after he said he would challenge the deselection at the High Court, dropping the case after being told he had no prospect of winning it.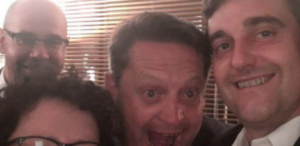 Before the incident of being accused of being seen drinking on WP/SC premises during pandemic restrictions, it is rather unfortunate that a picture of him perhaps after also imbibing, with three other politicians from different parties who have controversial pasts too, was posted on Facebook (FB).
Mr Ramsay (at the time the picture was taken WC), was on the right in the picture and it offered an intriguing insight into the behaviour of our politicians.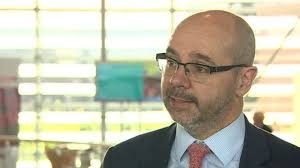 The one time Assembly Member (AM) and MP Simon Thomas (Plaid Cymru [PC]) on the left, had admitted making more than 500 indecent photographs as well as 77 films of children – some involving youngsters as young as six, quitting the SC/WP and his party after being arrested and receiving a suspended jail sentence.
The present SC/WP member for Blaenau Gwent (BG), Alun Davies (Labour), to Mr Ramsay's right, also has an intriguing past.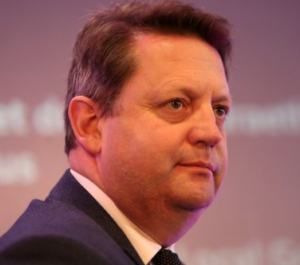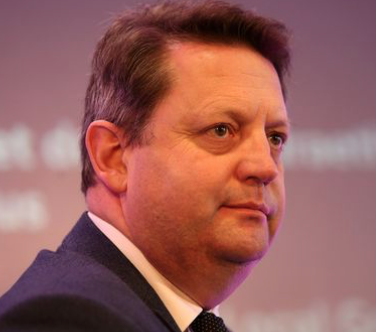 The drink gathering he was involved in, came after he had declared on Twitter about controversial 'comedian' Huw Marshall's 'national' news service': "Well.  I wish you best of luck with this initiative. Anything to strengthen our news environment should receive a warm welcome".
But Mr Marshall had made extremely offensive remarks to other senior political figures in 2013, and complaints after further comments led to a reprimand from Twitter, so this was probably an unwise remark to make.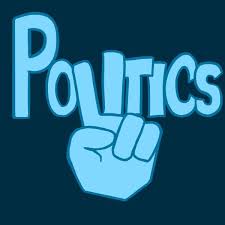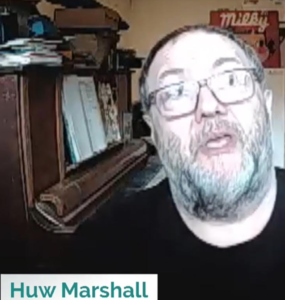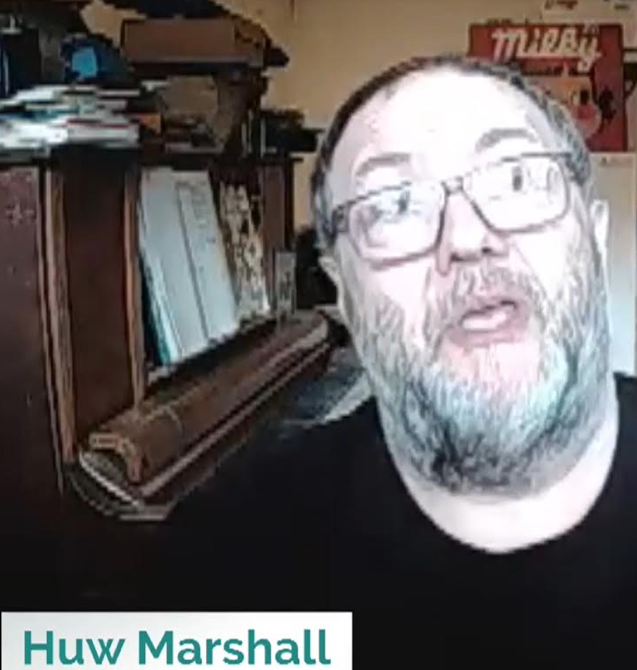 After becoming a member of (what was then) the National Assembly for Wales in 2007, Mr Davies was criticised for claiming back mortgage interest payments for a home he had bought in Cardiff five years before he became an Assembly Member.
In 2013 he was criticised by the cross-party Environment and Sustainability Committee for being evasive during a question session and giving contradictory answers.
In the Spring of 2014 he confessed to entering into a relationship with his own special adviser, Anna McMorrin (now MP for Cardiff North), and confirmed that as a result both had left their long term partners. Ms McMorrin was moved from her role.
In June 2014, the First Minister of Wales (FMW) at the time, Carwyn Jones, announced an investigation into a letter Mr Davies had written to Natural Resources Wales (NRW) regarding environmental worries over the proposed development of the Circuit of Wales race track in his own constituency. NRW had expressed concerns about the race track.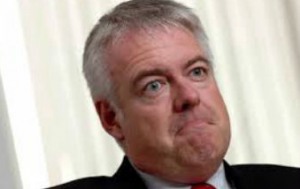 On July 8 2014 he was summarily sacked by Mr Jones following repeated written requests to his civil servants for the private details of Common Agricultural Policy (CAP) payments made to opposition politicians. Mr Davies toured television studios with a prepared statement, but refused to take questions.
Even so he was clearly not chastened by any of these experiences, and in October 2018 Mr Davies was criticised for comparing councils who asked for extra funding to Oliver Twist.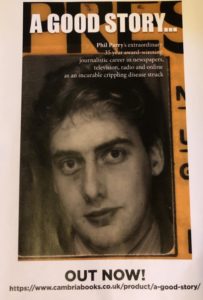 There might also be criticism of his former colleague in the WP/SC, Mr Ramsay, after his drink-related controversies, and now failing to be elected to a local council…
The memories of Phil's astonishing lengthy award-winning career in journalism (including political stories) as he was gripped by the rare, incurable disabling condition Hereditary Spastic Paraplegia (HSP), have been released in a major new book 'A GOOD STORY'. Order the book now! The picture doubles as a cut-and-paste poster!
Publication of another book, however, was refused, because it was to have included names