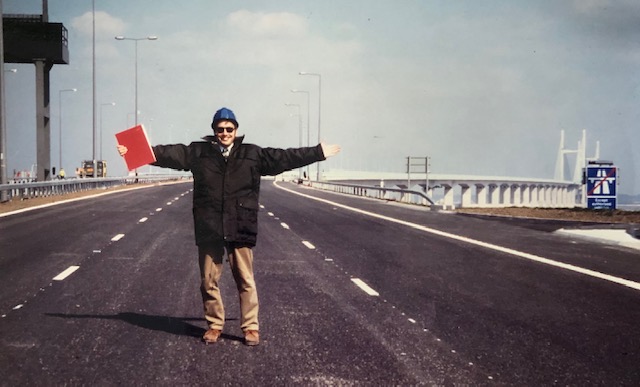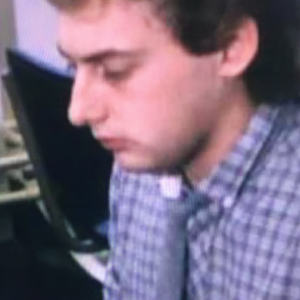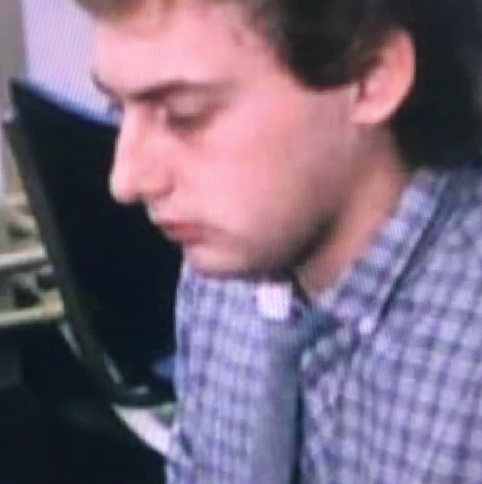 During 23 years with BBC Cymru Wales (BBC CW), and 38 years in journalism (when he was trained to use clear and simple language, avoiding jargon), our Editor, Welshman Phil Parry, has always exposed connections between those with influence over ordinary people's lives, and today more evidence of them has come to light.  
Earlier he described how he was assisted in breaking into the South Wales Echo office car when he was a cub reporter, recalled his early career as a journalist, the importance of experience in the job, and making clear that the'calls' to emergency services as well as court cases are central to any media operation.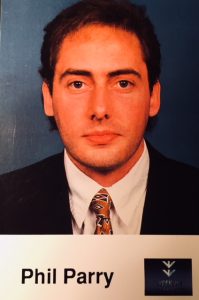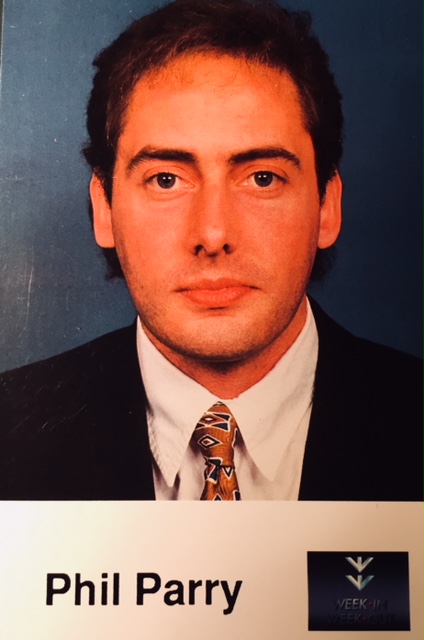 He has also explored how poorly paid most journalism is when trainee reporters had to live in squalid flats, the vital role of expenses, and about one of his most important stories on the now-scrapped 53 year-old BBC Wales TV Current Affairs series, Week In Week Out (WIWO), which won an award even after it was axed, long after his career really took off.
Phil has explained too how crucial it is actually to speak to people, the virtue of speed as well as accuracy, why knowledge of 'history' is vital, how certain material was removed from TV Current Affairs programmes when secret cameras had to be used, and some of those he has interviewed.
He has disclosed as well why investigative journalism is needed now more than ever although others have different opinions, how the pandemic played havoc with media schedules, and the importance of the hugely lower average age of some political leaders compared with when he started reporting.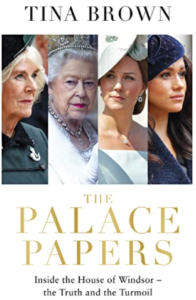 It has always seemed important to me to trace the connections between those people who make key decisions which affect people's day-to-day lives. The audience member can then make up his or her mind, and should be trusted to evaluate that information, in judging whether or not it is relevant to what has happened.
It is absolutely fundamental to be totally open with these kind of details, and not keep them hidden from people. They are, after all, only FACTS.
So it is with events which have taken place.
Just released is a new book on Royalty which was serialised in The Daily Telegraph (online The Telegraph), and the author, Tina Brown, was interviewed by the newspaper's columnist Alison Pearson, in which she was described as "the greatest magazine Editor of her generation". She omitted to say, however (although it was pointed out in Private Eye), that one of Ms Brown's first hirings to The New Yorker, was Ms Pearson's own husband as the magazine's film critic. This may, or may not, be pertinent to Ms Brown being described in such glowing terms by Ms Pearson, yet it is good to know this, so that you can make up your own mind. Other newspapers, notably The Economist, take great pains to publish these relationships (however tenuous) for just this reason.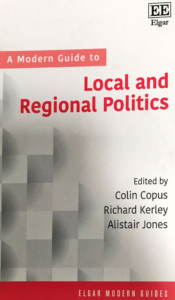 In Wales, too, this is a major issue.
Another book talked of "THE  WELSH POLITICAL ELITE", and that many politicians are related by marriage, while family members are 'employed' as 'assistants'. The "Modern Guide to Local and Regional Politics", has also just been published and is damning of government in Wales, but it is the first time the accusation has been made in an academic publication with a long international reach.
What is stated in the book appears to have been endorsed by certain very public events, with political news foremost among them.
Stephen Kinnock, for instance (the MP for Aberavon), is the son of former European Union (EU) commissioner Lord Kinnock, who was Vice-President of the European Commissionfrom 1999–2004, and until 2009, also Chairman and President of Cardiff University (CU). As plain old Neil Kinnock he was leader of Labour and led his party to two successive defeats. His mother Glenys Kinnock (Baroness Kinnock of Holyhead) is also a leading light in Labour who served as Minister of State for Europe from June to October 2009 and Minister of State for Africa and the United Nations from 2009 to 2010. She represented Wales in the European Parliament from 1994 until 2009, where she was a member of the Party of European Socialists (PES) political group.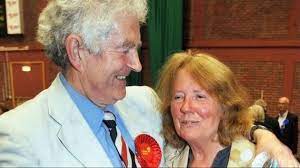 It goes on…
Rhodri Morgan was the First Minister of Wales (FMW) and the leader of Welsh Labour from 2000 to 2009, and was first MP, then Assembly Member for Cardiff West from 1999 to 2011. He was the longest-serving FMW, and elected Chancellor of Swansea University (SU) in October 2011. Mr Morgan's widow, Julie, has been a Member of the Senedd Cymru/Welsh Parliament (SC/WP) for Cardiff North since the 2011 elections, and is Deputy Minister for Social Services. She was MP for Cardiff North from 1997 until 2010.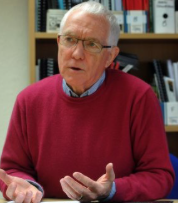 Meanwhile, the BBC Cymru Wales (BBC CW) website dutifully reported a huge £50 million renovation project for Cyfarthfa Castle near Merthyr Tydfil saying:  'It would include doubling the site, renovating the castle and creating an education centre. 'Geraint Talfan Davies, chair the new Cyfarthfa Foundation, said it was "of national as well as local importance"'. Another item stated, with an accompanying video: "Cyfarthfa hopes to become king of Wales' castles with £50m upgrade. What the reports failed to mention, however, is that Mr Davies (the chair of the foundation) is the father of Rhodri Talfan Davies, the Director of BBC CW.
Nor are appointments made from family members in the traditional sense. They can also be undertaken from the 'family' of a previous employer.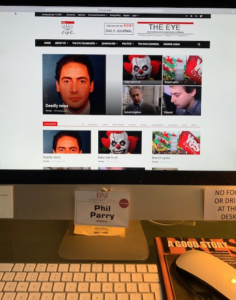 It is unlikely that anyone did so more from a previous employer, than the former Controller (now 'Director') of BBC CW, Menna Richards, and dubious appointments generally at BBC CW have become a subject for The Eye's satirical writer, Edwin Phillips. Ms Richards was Controller of BBC CW (and is the Godmother of the present Director Rhodri Talfan Davies – more 'traditional' family ties are also important!) from 2000 to 2010, and during her tenure staff (including me) watched with incredulity as people were effectively imported wholesale, from her former workplace HTV Wales, or ITV Cymru Wales (ITV CW).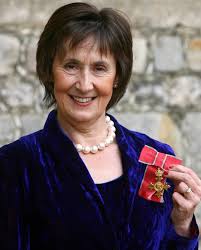 Clearly she is among the 'great and good' of Wales, and was made an Officer of the Order of the British Empire (OBE) in the New Year Honours list 2010 for her services to broadcasting, and in the same year she was also named as a board member of the Welsh National Opera (WNO). In addition, she was awarded a BAFTA in 2015 for Outstanding Contribution to Television. In her early days in broadcasting, Ms Richards had transferred to the independent sector, where she rose through the ranks to become managing director of HTV Wales in 1997.
However, eyebrows were raised at BBC CW when a number of figures from her former employer were appointed to senior roles at the corporation, after she took over as its head.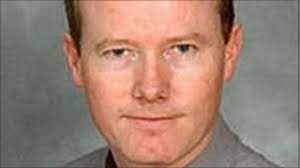 There was, for example, Toby Grosvenor, who left his post at BBC CW under a cloud as Head of Operations in 2005. Since leaving, Mr Grosvenor has repaid the BBC a total of £315,000 after legal proceedings were issued against him. But the Crown Prosecution Service said that following consideration of files from a police inquiry, there was insufficient evidence for criminal proceedings. He was questioned as part of a South Wales Police (SWP) investigation into allegations of theft in June 2005.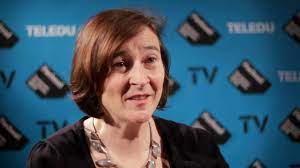 Another controversial appointment was Clare Hudson, who became Head of Programmes at BBC CW. In proclaiming online the importance of her past, she has written: "I have worked in the media for most of my adult life – first as a print journalist, then as an investigative reporter and producer for ITV, and later as a programme commissioner for the BBC in Wales.  This has given me an in-depth knowledge of how newsrooms and the media generally (operate)".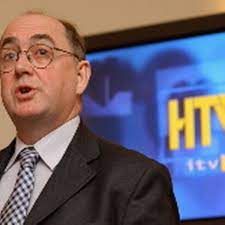 There were, though, plenty of other cases. Elis Owen was Head of Programmes then Managing Director at ITV Wales, but was chosen to become Head of Commissioning at BBC CW.
The senior journalist David Williams moved over to be Political Editor at BBC CW. His career was cemented by exposing the sexual mis-conduct of a senior police officer, and a television programme was made about it. The documentary which featured him, Cam-drin Plant: Y Gwir sy'n Lladd (Child Abuse: The Truth Kills) on the Welsh-language channel S4C, told about the quest of Mr Williams with HTV Wales, ITV Wales and BBC Cymru Wales to discover the truth about physical and sexual child abuse at care homes in North Wales.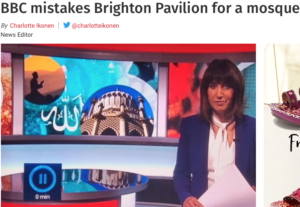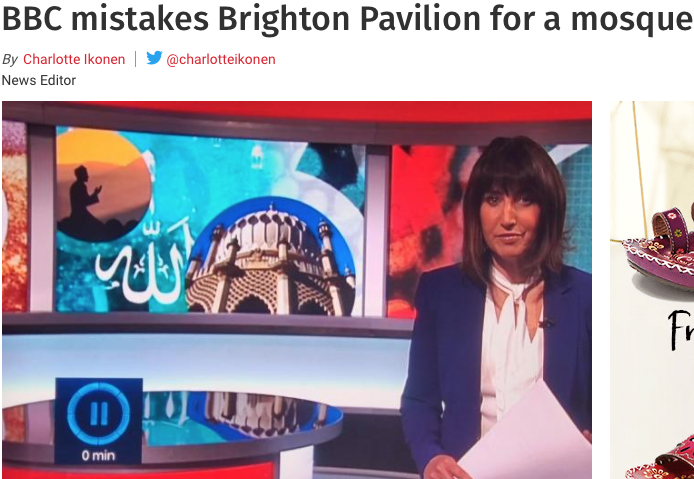 The headline-grabbing presenter of BBC Wales Today (WT) and the consumer affairs programme X-ray, Lucy Owen, (who conducted a contentious affair with the Editor of BBC Radio Wales [RW] when she had fronted one of the station's programmes) also possesses an intriguing background. She, too, had worked at HTV.
Her former colleague in the independent sector, Nicola Heywood Thomas, was made presenter of the BBC Cymru Radio Wales (RW) lunchtime show. I was eased out of my role hosting the RW programme Wales at One to make way for her. Ms Heywood Thomas now presents the arts show on RW.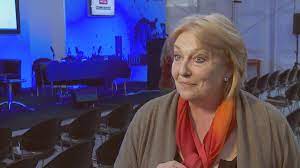 There are others, including the Chief Operating Officer at BBC CW, who still sits on the board, Gareth Powell, and Sian Thomas, Head of Scheduling and Presentation (now retired).
Betsan Powys was named Political Editor, when I had been assured she was not applying for the job (see story soon).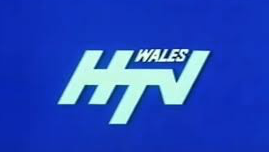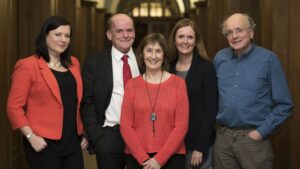 Ms Richards had been a reporter and producer for HTV Wales in the Current Affairs department in 1983, including on the Welsh language current affairs series, Y Byd ar Bedwar, and rose to become Managing Director in 1997. Ms Powys, too, had worked there, and been a reporter on Y Byd ar Bedwar, but she was by no means alone in crossing over from the independent sector. By the time she had been persuaded to apply, it was too late to withdraw my application, so I was forced to endure a humiliating interview which I knew was a complete farce, and that I was just making up numbers.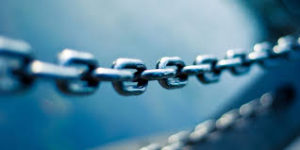 These sort of links are interesting to be told about – whether of not they have a bearing on what happened.
It's still nice to know…
Our Editor Phil Parry's memories of his astonishing lengthy award-winning career in journalism (including exposing the connections between people in the news) as he was gripped by the rare, incurable disabling condition Hereditary Spastic Paraplegia (HSP), have been released in a major new book 'A GOOD STORY'. Order the book now! The picture doubles as a cut-and-paste poster!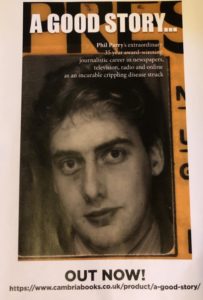 Publication of another book, however, was refused, because it was to have included names