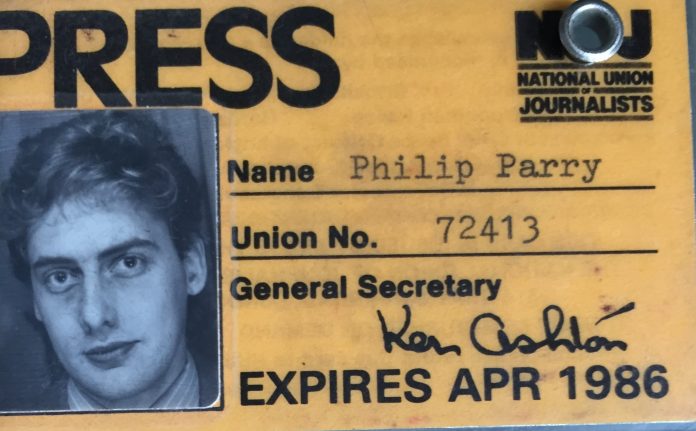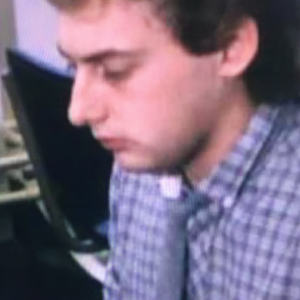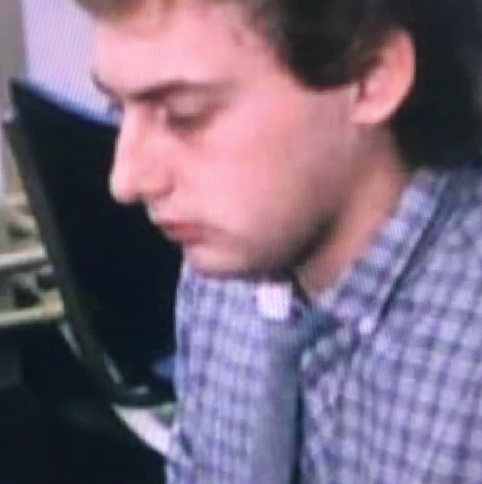 Here our Editor Phil Parry looks at how 'celebrity'-driven programmes at the BBC are encouraged while major issues are left unexamined. 
In the past he has described how he was helped to break into the South Wales Echo office car when he was a cub reporter, recalled his early career as a journalist, the importance of experience in the job, and making clear that the 'calls' to emergency services as well as court cases are central to any media operation.
He has also explored how poorly paid most journalism is when trainee reporters had to live in squalid flats, the vital role of expenses, and about one of his most important stories on the now-scrapped 53 year-old BBC Cymru Wales (BBC CW) TV Current Affairs series, Week In Week Out (WIWO), which won an award even after it was axed, long after his career really took off.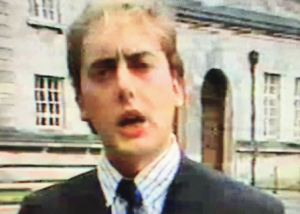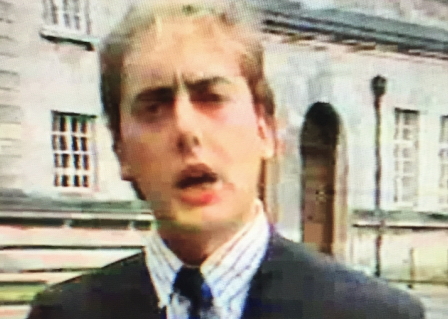 Phil has explained too how crucial it is actually to speak to people, the virtue of speed as well as accuracy, why knowledge of 'history' is vital, how certain material was removed from TV Current Affairs programmes when secret cameras had to be used, and some of those he has interviewed.
Earlier he disclosed why investigative journalism is needed now more than ever although others have different opinions, and how information from trusted sources is crucial at this time of crisis.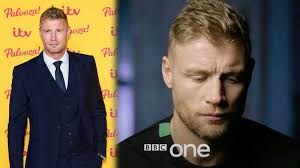 Another programme presented by a 'celebrity' transmitted tonight on the controversial broadcaster BBC, shows that key issues are only ever raised through the prism of a 'big' name, and critics argue this is yet another worrying example of the corporation 'dumbing down'.'
After 23 years with BBC Cymru Wales (BBC CW) it is appalling to see – like watching a car crash in slow motion!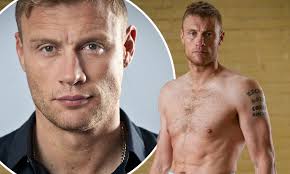 The star former England cricketer, and television Top Gear presenter Freddie Flintoff fronts a BBC One programme at nine tonght, about the terrible mental illness bulimia called Freddie Flintoff: Living With Bulimia, and in the publicity about it beforehand BBC officials state: "Freddie Flintoff discusses his bulimia openly, revealing that it started after receiving criticism from the press for gaining weight".
But one former employee at the corporation was deeply unimpressed, and described the programme publicity material to me by saying:  "There's not one reference to the issue of eating disorders here. It's all about Freddie Flintoff. Tabloid bullshit that would have been laughed out of the BBC 10 years ago. Talk about dumbing down. It's the worst kind of Daily Mail bullshit".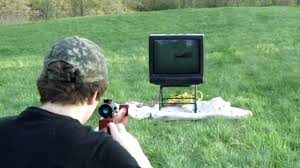 Another who is still with the BBC said:  "We know exactly what the suits want.  They can't be programmes examining issues for their own sake – they have to be fronted by a celebrity".
But this follows a familiar, if alarming, pattern.
BBC TV star Alex Jones has landed her own show on BBC Cymru Radio Wales (BBC C RW) but it came after exclusive revelations on The Eye that a previous television presenter of the series had conducted an affair with the station's Editor Colin Paterson.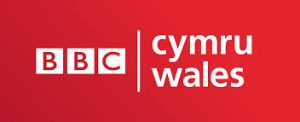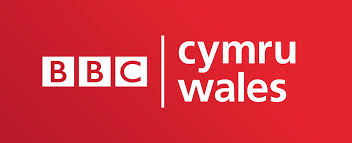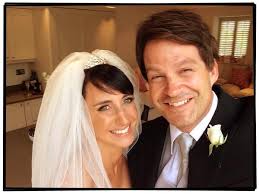 BBC Cymru Wales Today (BBC C WT) and radio host Lucy Owen engaged in a controversial liaison with Mr Paterson which caused huge disquiet among staff, as his officials had also commissioned a programme she hosted, and they believed this was a potential conflict of interest.
Apart from Mrs Owen, the "Sunday Morning with…" slot Ms Jones was subsequently to anchor, has also been presented by a series of 'high-profile' Welsh names which have included Keeping Faith star Eve Myles, controversial celebrity Carol Vorderman, athlete Colin Jackson, actress Suzanne Packer and broadcaster Anna Ryder Richardson.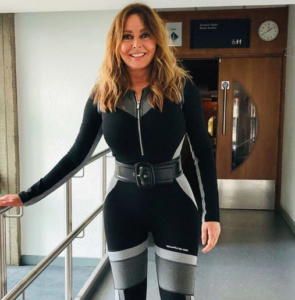 But these are only some of the 'big names' which have presented programmes for the BBC, both at a Welsh and network level. Ms Vorderman's role has, for example, secured major coverage in UK newspapers, which, presumably, is one of the aims of BBC managers even if not all the publicity has been good.
The Express website reported that:  "Carol Vorderman was left stunned by the term 'negging' on her (BBC CW) radio show today".
'Negging' is a word, or group of words, used to project a negative image of a potential partner. The Urban Dictionary definition is that they are:  "Low-grade insults meant to undermine the self-confidence of a woman so she might be more vulnerable to your advances. This is something no decent guy would do.".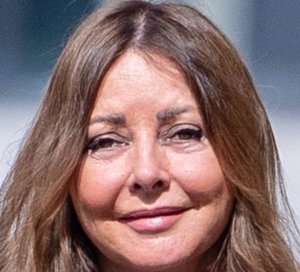 But in a conversation with the comedian Kiri Pritchard-McLean on her BBC CW Radio Wales (RW) show, Ms Vorderman disclosed complete ignorance of the word.
However this is not the first time that Ms Vorderman's age (59) has been central to reports as she has attempted, unsuccessfully, to be more youthful.
MailOnline reported that she had "incredible curves" and "incredibly smooth complexion" with her age prominently displayed. These words, set alongside the age, are usually reserved for someone who has had extensive plastic surgery.
Even so, Ms Vorderman claims to be unhappy with her appearance, and has stated to newspapers: "One of the sad things is that people think I am only ever talking about the way I look. I just choose to pay no attention to it.
"I was a free school meals kid. I got to Cambridge from a comprehensive. That just didn't happen in the 70s. Now I do a lot of work with kids from a similar background to me. I have my online maths school, I sell I-don't-know-how-many education books a year. But that never gets talked about. Instead it's,`how big is her bottom?'"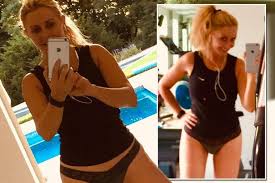 But she has been no stranger to being in the UK newspapers in the past, and has been the target of our satirical writer Edwin Phillips.
Recently the media have said that she was in tears and spoke of "harassment" when she spotted two photographers, one in front of her on the pavement and the other on the opposite side of the road before she drove from her home in Bristol to do the regular programme. Ms Vorderman said on a video she shared:  "This is what happens when you walk outside your home… This is what I call harassment". She was supposedly left "frightened" after the incident.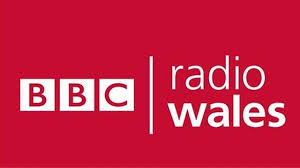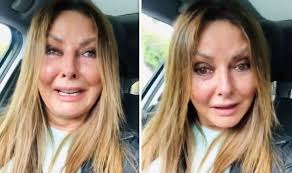 On her BBC CW radio programme she told listeners:  "Morning lovelies hope you slept well. Thank you for being so supportive. In the great scheme of life and what's going on in the world what happened yesterday is tiny BUT it's after decades of abuse & nonsense. More activity here today with the authorities. I won't be bullied.'
But the pictures these photographers tried to take from public thoroughfares, came after she had herself shared on Twitter two photographs posing in skimpy "home gym gear" to show how young she looks.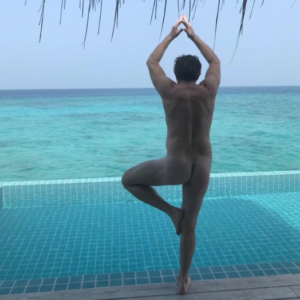 Intriguingly despite her professed love of Wales, and being pictured in a T-shirt emblazoned with the Welsh flag at a rugby stadium, Ms Vorderman chooses to live in Bristol.
It seems too that she is, now, part of a celebrity 'set'. A picture of another TV personality, this time completely naked, was sent to her and also put on social media. The photograph was placed on Twitter by the headline-grabbing rugby presenter Jonathan Davies with the caption "Just for you Carol".
A different 'celebrity' who presents a regular programme on Radio Wales is the singer and Gocompare.com star Wynne Evans.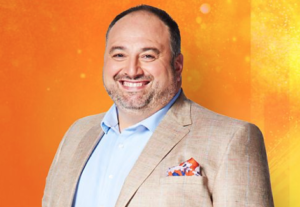 He hosts a daily programme at the station on weekdays, and has declared how he can make £300 per note he sings.
It appears 'stars' such as these are preferred by BBC executives to others who may know more about their subjects.
Another is Stacey Dooley who boasts that being an 'untrained' journalist is a positive advantage, and, perhaps inevitably, has made a terrible mistake presenting a Current Affairs programme for the corporation.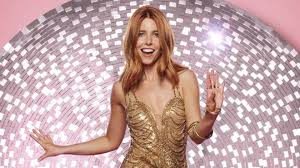 Ms Dooley was featured in the What's On guide of Cardiff Life lounging in a chair wearing leather trousers and talking about 'career' highlights, before her appearance in 'Conversations with Stacey Dooley' at Cardiff's St David's Hall. 
She was asked difficult questions in the magazine such as:  "What is your fondest memory of Strictly Come Dancing?". The publicity put out by St David's Hall declared:  "Join her (Ms Dooley) for what promises to be a thought-provoking, inspiring and informative evening. With a chance to try your own hand at journalism and ask Stacey the questions, this is an opportunity not to be missed".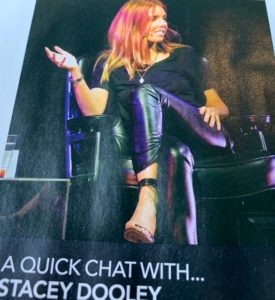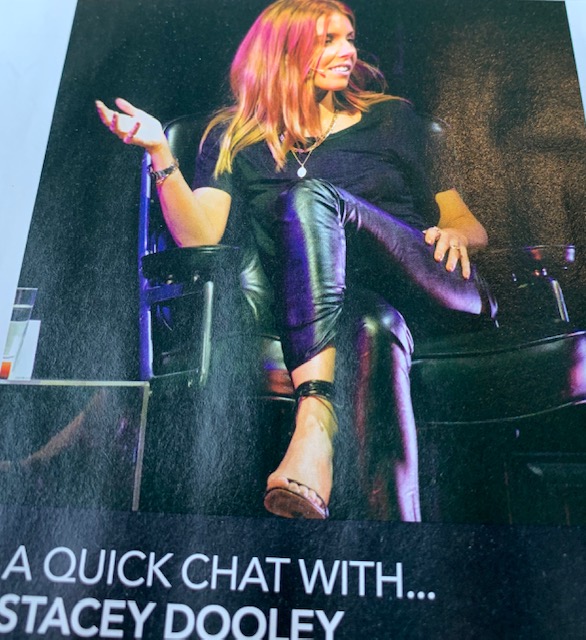 The investigative journalism we pursue on The Eye is also apparently something Ms Dooley is an expert on. The St David's Hall publicity before her appearance proudly proclaimed:"… Stacey talks about her remarkable career so far, where she's headed next, and how news and investigative journalism are evolving in such a highly polarised global political climate and a constantly shifting media landscape".
But she didn't include one 'career highlight' being when she was called "lazy" and "insensitive" by a disadvantaged family that she had staged staying with in one of her films 'Stacey Dooley Sleeps Over'. A different 'highlight' which she was also silent about was how the BBC had to apologise and edit out her incorrect commentary in a Panorama programme which professed to portray the truth about Islamic State's (IS) treatment of women. A further one might have been how her programmes have been accused of being "poverty porn".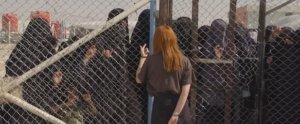 The programme in which a glaring error was made, was called 'Stacey Meets the IS Brides' and her voice-over HAD said: "We saw women raising their index finger in an IS salute".
But this was completely wrong and several viewers who had seen the trailer about it, criticised her comment on Twitter, explaining that Muslims often use this gesture while praying.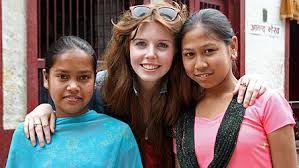 One said a complaint had been made to the broadcast regulator Ofcom. BBC journalist Anisa Subedar tweeted: "Raising the finger is NOT an IS salute. Does #StaceyDooley know us Muslims raise it everytime we pray (that's 5 times a day) to remind us of the oneness of God?" Writer Steve Rose said: "Skip to 1:35 to see Stacey Dooley perpetuate this ignorant falsehood, referring to the raised finger of Tawhid as an 'IS salute'". The television 'Loose Women' star Janet Street Porter also condemned the programme, and the BBC News Press Team said the criticism was "disappointing". Yet after a deluge of complaints the BBC finally announced that the episode was to be re-edited before its broadcast. The News at Ten bulletin, which showed the trailer, was also removed from iPlayer.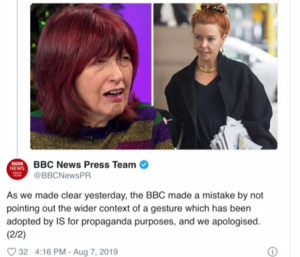 The BBC admitted: "We wrongly described a gesture made by women filmed in a Kurdish controlled detention camp in Northern Syria as an 'IS salute'. While IS have attempted to adopt this for their own propaganda purposes, for accuracy we should have been clear that many people of Muslim faith use this gesture to signify the oneness of Allah. We apologise for this error and have removed this description from the footage".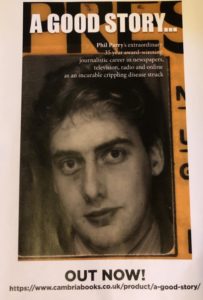 But mistakes like these are bound to happen when the BBC employs 'celebrity' presenters to host programmes.
Another one can be seen tonight…
Tomorrow – why a leading UK politician has joined a campaign to free a Welshman who protesters believe has been jailed wrongly for one of the worst murders in legal history.
The memories of Phil's astonishing 37-year award-winning career in journalism (when training and knowledge of journalist law were paramount), as he was gripped by the rare crippling neurological condition, Hereditary Spastic Paraplegia (HSP), have been released in a major book 'A GOOD STORY'. Order the book now!