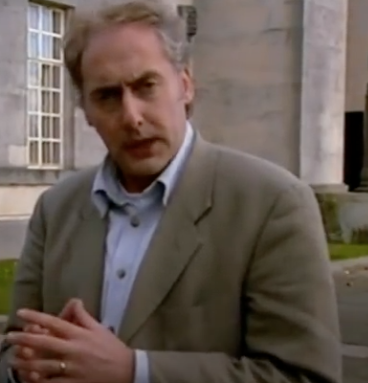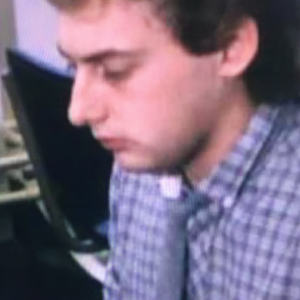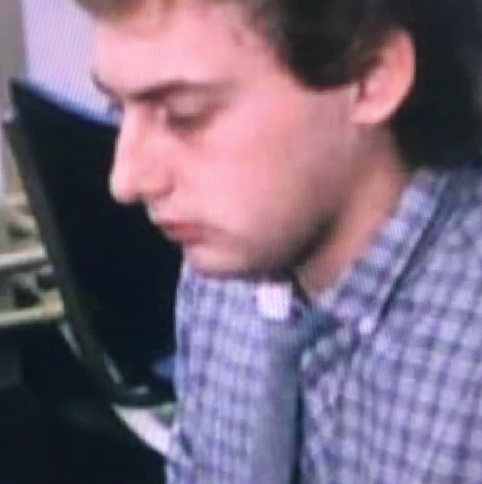 After being with BBC Cymru Wales (BBC CW) for 23 years, here our Editor Phil Parry examines the corporation's long-delayed move into their new Cardiff headquarters, when The Eye have reported the fury of staff that they did not transfer before lockdown. 
In the past he has described how he was helped to break into the South Wales Echo office car when he was a cub reporter, recalled his early career as a journalist, the importance of experience in the job, and making clear that the 'calls' to emergency services as well as court cases are central to any media operation.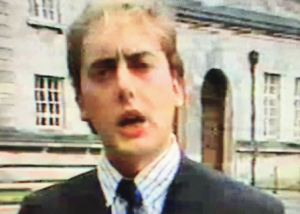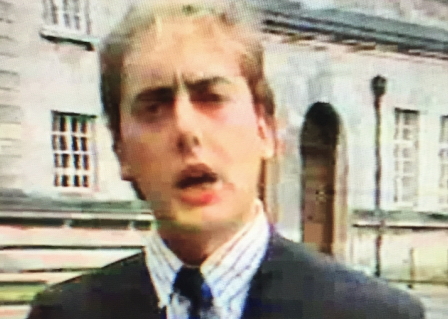 He has also explored how poorly paid most journalism is when trainee reporters had to live in squalid flats, the vital role of expenses, and about one of his most important stories on the now-scrapped 53 year-old BBC Cymru Wales (BBC CW) TV Current Affairs series, Week In Week Out (WIWO), which won an award even after it was axed, long after his career really took off.

Phil has explained too how crucial it is actually to speak to people, the virtue of speed as well as accuracy, why knowledge of 'history' is vital, how certain material was removed from TV Current Affairs programmes when secret cameras had to be used, and some of those he has interviewed.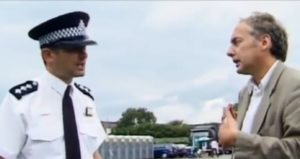 Earlier he disclosed why investigative journalism is needed now more than ever although others have different opinions, and how information from trusted sources is crucial at this time of crisis.
The head of BBC Cymru Wales (BBC CW) has declared his old headquarters "entirely unfit" and that it was "critical" to relocate to the new £100 million building despite the global emergency today.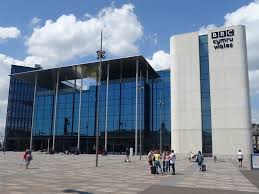 These fine words sit uneasily with a delay of almost two and a half years in actually moving to the centre of Cardiff, and the huge anger of his own staff that they did not transfer BEFORE the lockdown.
The Director of BBC CW Rhodri Talfan Davies has also proclaimed the new £100 million building is all about "opening up" and being "more accessible", but he wasn't accessible to me when his organisation refused an interview after negotiations which lasted more than six months.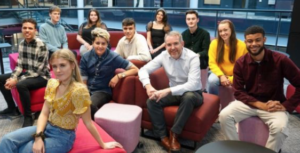 There is also deep concern among his staff that the new offices simply aren't big enough.
Workers in one BBC CW department have told me they believe that the building only has room for a "fraction" of the numbers now on the payroll, and they fear that the move is a precursor to merging them with another division.
But despite these controversies Mr Davies remains upbeat, and said:  "This is modern, fit-for-purpose technology. Llandaff was showing its age. So despite all the limitations of social distancing it was critical that we made the move, and the team has performed miracles to get us to this point."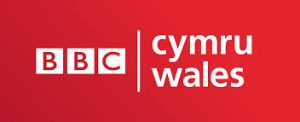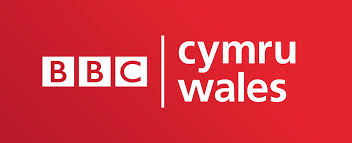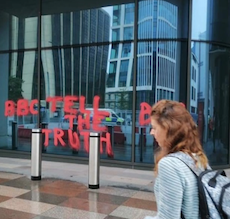 Daily TV broadcasts are about to begin from the new base, two months after radio services started there, despite the fact that the keys to Central Square were handed over in April 2018.
One of Mr Davies' staff told me earlier this year:  "This is a complete nonsense. Two years on and we still haven't moved down there".
Another said to The Eye: "This is just taking far too long – some of us have moved and some of us haven't, and everyone is asking 'when are we going to go down?'".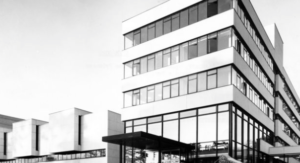 I worked at the present BBC CW headquarters in Llandaff for 23 years, and said at the same time:  "This is an unbelievable length of time.  I thought they would have been in there by now!".
After the handover in 2018, staff were told it would take 18 months to fit out the building, but several months after that date passed, equipment was still in the 'testing' phase.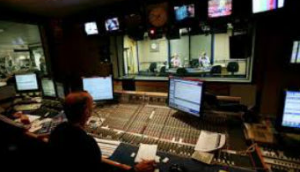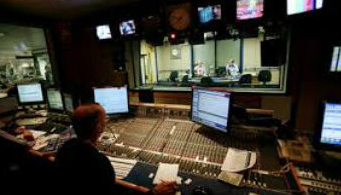 Officials were then unable to say when broadcasting would start, and the extraordinary delay was having a severe knock-on effect for other broadcasters in Wales, such as S4C which is due to have a number of 'hot-desks' allocated to workers.
But the growing unease among staff over the long wait, seems certain to heap more pressure on Mr Davies after a series of horrendous mistakes were committed.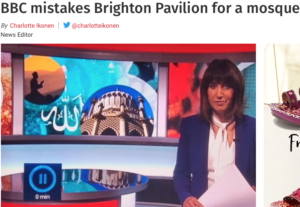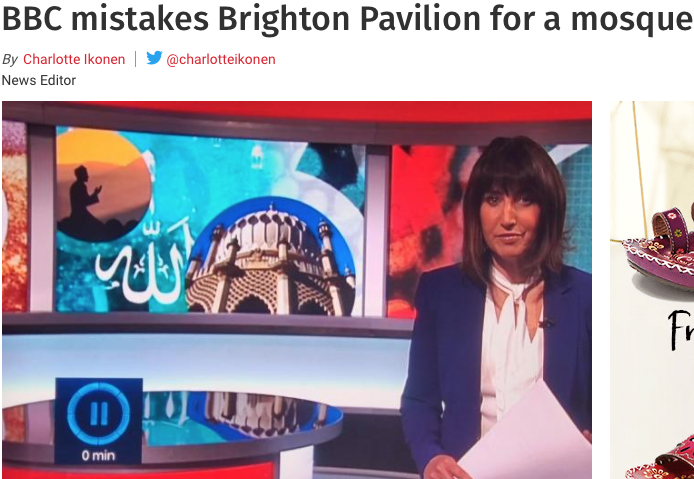 His flagship evening television news programme showed an awful inaccuracy which made headlines in England. BBC Wales Today (WT) used a picture of Brighton Pavilion during its coverage of the start of the hugely important Muslim month of Ramadan mistaking it for a mosque, and the error was then featured in the Brighton Argus. 
One Twitter user complained: "BBC Wales showing a picture of the Brighton Pavilion and getting it confused for a mosque when talking about Ramadan is kind of f****d?".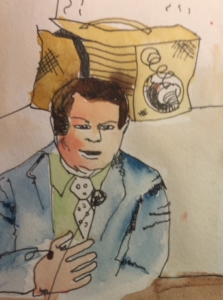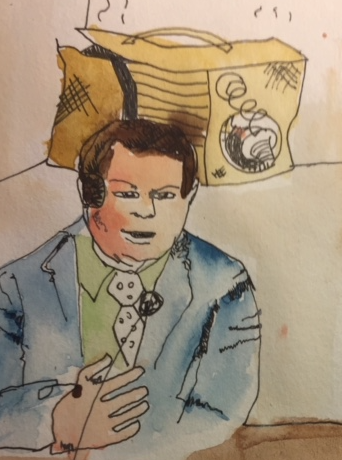 For this appalling fault Mr Davies must bear ultimate responsibility.
One of Mr Davies' most senior executives, Colin Paterson, the Editor of BBC CW Radio Wales (BBC C RW) formed a relationship with the presenter Lucy Owen who announced the importance of travelling by bus to work in a tweet Mr Paterson 'liked'.
A formal complaint about an alleged breach of guidelines followed our revelations of the affair, and after extremely low audience numbers were published for BBC C RW, a prominent figure, described on Wikipedia as one of the main presenters on the channel at its launch, renewed his call for Mr Paterson and his superior, Mr Davies, to resign, and that they should be more responsive to their audience.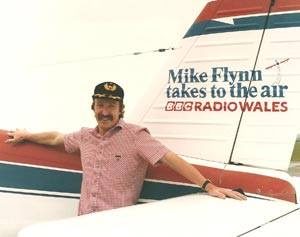 Mike Flynn told The Eye exclusively: "Both of these so called media executives (Mr Davies and Mr Paterson) are answerable to the public who pay their salaries via the licence fee".
He added: "If Paterson has been having an affair with a Wales Today and Radio Wales presenter it brings his (Mr Davies') management skills in to question and he needs to be suspended immediately".
Despite an official denial, to the angry listener the affair represented a huge potential conflict of interest because Mr Paterson's officials had commissioned the BBC C RW programme hosted by Ms Owen called 'Sunday morning with Lucy Owen', and media executives both inside and outside the corporation have told me that they are worried about their partnership's possible impact on the process.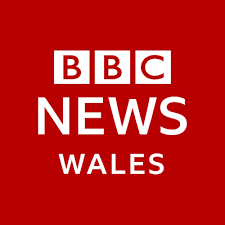 The Eye also divulged how an extraordinary political row developed when the former leader of the Conservatives in the Welsh Parliament/Senedd Cymru (WP/SC) accused on social media, BBC CW of a "link" with nationalist party Plaid Cymru (PC) and said that it was "unhealthy".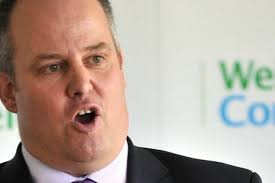 In a highly unusual move, Mr Davies used Twitter to defend the decision to ask the PC leader on to a programme discussing major events, saying the Welsh Conservatives had not accepted the invitation.
Yet in another tweet former Welsh Conservative leader in the WP/SC Andrew RT Davies MS said he stood by his original point.
The astounding spat over alleged links between PC and BBC CW came after growing concern about figures who have joined the corporation from PC, and those that have moved in the other direction.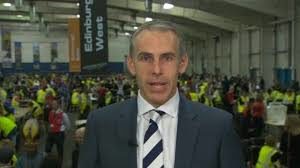 The political journalist at BBC CW Aled ap Dafydd became PC's Director of Political Strategy and External Relations, and other top level journalists have also joined PC in the past, with politicians on the left and right in Wales accusing the corporation of being a hotbed of Welsh nationalism.
Mr ap Dafydd's move followed the appointment of another senior executive who travelled the other way.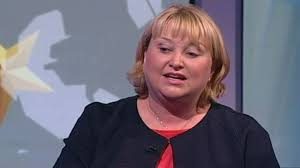 The former PC Chief Executive Rhuanedd Richards was named as the Editor of BBC Radio Cymru and the Welsh language online service, Cymru Fyw, despite the fact that she had also been for four years, a special adviser to former deputy first minister and PC leader at the time Ieuan Wyn Jones.
The PC MS for Ynys Mon Rhun ap Iorwerth was also formerly a leading political journalist at BBC CW, joining the corporation in 1994.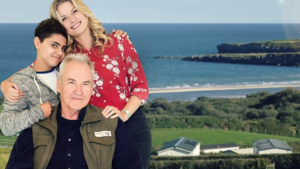 Meanwhile Mr Davies' organisation refused the interview with me after an incredibly long email exchange.
He has faced enormous anger as well after popular programmes were axed while another which WAS commissioned, was described as "embarrassingly unfunny", and the unbelievable sequence of events has even become a target of our satirical writer Edwin Phillips.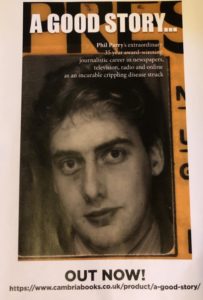 A delay of almost two and a half years in moving into the new £100 million BBC CW headquarters, amid the fury of staff, is also 'embarrassingly unfunny' but I bet that won't be reported on WT, even if they do show the right building!
The memories of Phil's extraordinary 37-year award-winning career in journalism (including the years at BBC CW) as he was gripped by the incurable neurological disabling condition Hereditary Spastic Paraplegia (HSP), have been released in a major book 'A GOOD STORY'. Order the book now!