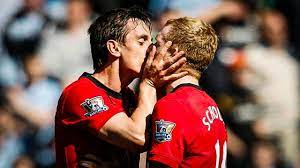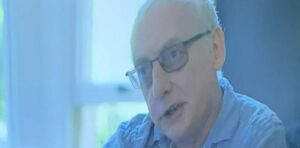 With preparations underway for the World Cup in Qatar later this month (amid celebrations that Wales have qualified for the first time in 64 years), concerns mount about the country's record on human rights, especially the fact that homosexuality there is illegal, and here our Editor Phil Parry looks at how revealing certain facts often goes against the prevailing mood.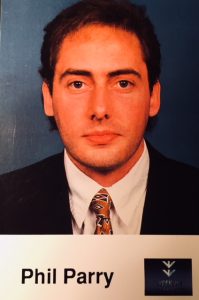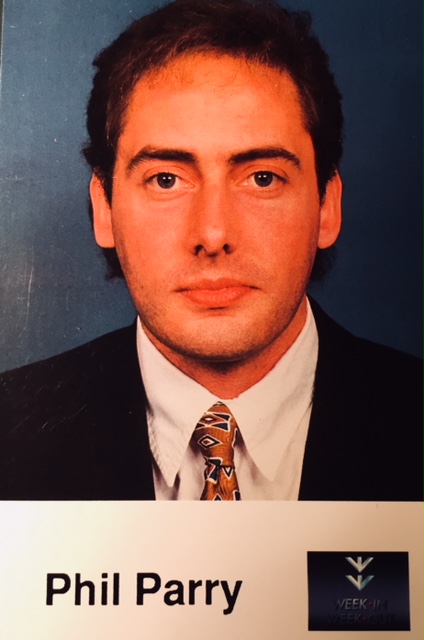 Earlier he described how he was assisted in breaking into the South Wales Echo office car when he was a cub reporter, recalled his early career as a journalist, the importance of experience in the job, and made clear that the 'calls' to emergency services as well as court cases are central to any media operation.
He has also explored how poorly paid most journalism is when trainee reporters had to live in squalid flats, the vital role of expenses, and about one of his most important stories on the now-scrapped 53 year-old BBC Wales TV Current Affairs series, Week In Week Out (WIWO), which won an award even after it was axed, long after his career really took off. 
Phil has explained too how crucial it is actually to speak to people, the virtue of speed as well as accuracy, why knowledge of 'history' is vital, how certain material was removed from TV Current Affairs programmes when secret cameras had to be used, and some of those he has interviewed.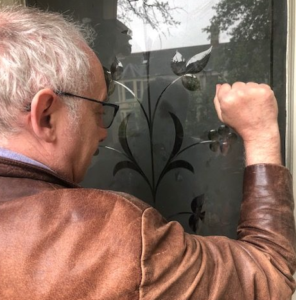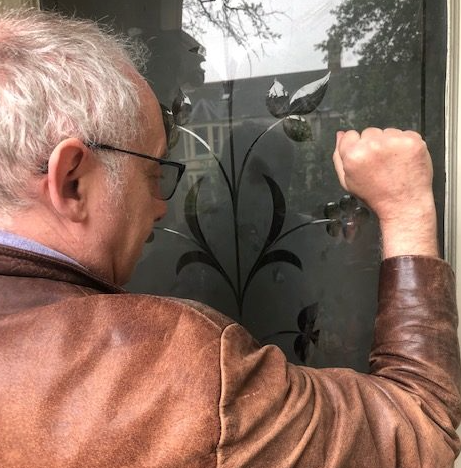 He has disclosed as well why investigative journalism is needed now more than ever although others have different opinions, how the coronavirus (Covid-19) lockdown played havoc with media schedules, and the importance of the hugely lower average age of some political leaders compared with when he started reporting.
Truth hurts, and nowhere is this phrase more powerful than in journalism.
During a career which started in 1983, I have always tried to offer the facts behind an issue, so I have had to endure an incredible number of brick bats when it is (among some) unpopular to do so.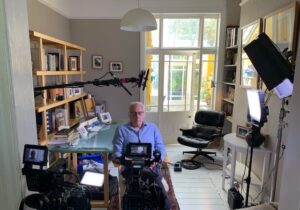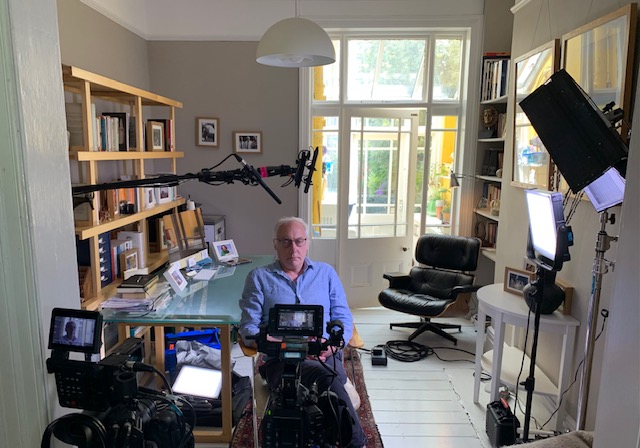 For example, after the many miscarriage of justice programmes I presented on television, I would always become a hate-figure among the victim's family (as well as being, apparently, FEARED!).
It was almost as if they wanted ANYONE convicted of the terrible crime, even if it was the wrong person, and they were (perhaps) in the pocket of the police for whom, of course, a successful prosecution is a feather in the cap.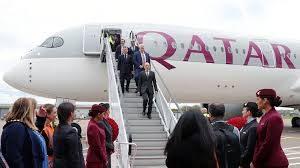 Another instance was that I didn't join in the jubilation among my colleagues in the mainstream media, that the state-run Qatar Airways (QA) was coming to troubled Cardiff Airport (CA) (the service was suspended) because I had examined the country's disturbing record on human rights, and how it had been accused of supporting terrorist organisations. Yet the flight to Qatar's capital Doha from CA was hugely-praised in the mainstream media, despite these facts emerging.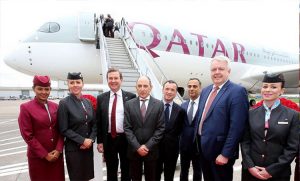 I saw, for example, how Qatar had been the subject of a warning from the UK Government to travellers going there, and that it held pariah status among many other nations.
In one high-profile case, Saudi Arabia joined several countries around the world which have cut off diplomatic relations altogether with Qatar.
Meanwhile worrying headlines also swirled around Qatar's other alleged actvities. The UK Government has told potential travellers to the country they faced major risks, and it stated on its advice website:  "Terrorists are likely to try to carry out attacks in Qatar".

All together, eight sovereign nations around the world have cut off diplomatic ties with Qatar and in July 2017 it was reported that the state had been denounced by some of its neighbours over alleged terrorist support. Qatar denies backing groups linked to Islamic State (IS) although it does admit it supports the Muslim Brotherhood (MB).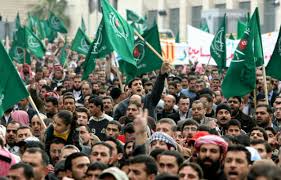 The emirate had refused to comply with an initial list of 13 demands, saying it would not agree to any measures that threatened its sovereignty or violated international law. But it was told by its neighbours that they wanted it to accept six broad principles on combating extremism and terrorism.
Qatar also hosted the ousted ruler of Sudan, Omar al-Bashir, who was convicted of corruption in a Sudanese court but seemed unlikely to be extradited to stand trial for overseeing genocide in Darfur. It also kept silent as hundreds of thousands of Algerians protested, chanting "the people want the regime to go".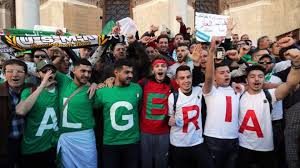 Millions of dollars in 'aid' money has too been given by Qatar to Hamas, the group which holds sway in the Gaza Strip, and which has been designated by the USA as a terrorist organisation.
It is against this backdrop that I have also been wary of joining in celebrations about Wales qualifying for the World Cup in the country, for the first time in YEARS (even though I like football, and I am enormously excited about the fact). Coverage of the event is likely to be extensive.
The UK Government have warned the hundreds of fans who are about to descend on Qatar (to support both the England and Wales teams) that they should not transgress the strict laws against alcohol in this tiny Muslim country.
The Foreign Secretary, James Cleverly said that fans should be: "Respectful of the host nation".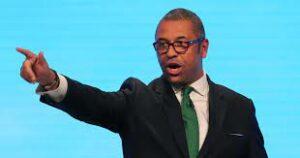 But Lucy Powell the Shadow Culture Secretary declared: "This is shockingly tone deaf from James Cleverly".
Laws against homosexuality are just as primitive. Under the headline: Why Qatar makes this football fan so uneasy", The Times columnist David Aaronovitch stated: "…it is effectively a monarchical dictatorship", as well as: "…I wouldn't dream of going (to the World Cup). Even watching from afar feels horribly like collusion. It's all a bit sad".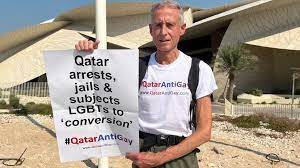 Private sex between two people of the same gender, is punishable by up to seven years in jail in Qatar, and the Lesbian, Gay, Bisexual and Transgender (LGBT) campaigner Peter Tatchell protested about the severe laws in its capital Doha, where he held a placard which said: "Qatar arrests, jails and subjects LGBTs to 'conversion'".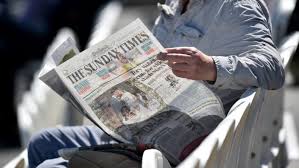 Major issues surrounding the World Cup in Qatar more directly have faced intense scrutiny too.
The migrant workers who built the stadiums (under EXTREMELY dubious conditions) seem to have done their job, because it has been reported that they are ready, although many of the hotel rooms are not.
These awful situations may be connected to the fact that it has emerged Prince William is not to travel to the country, even though he is the President of the Football Association (FA).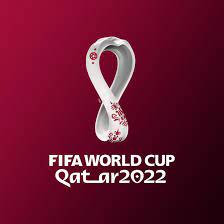 Even so we are being urged to celebrate Wales' qualification there. We are told, for example, that Welsh football fans have recorded a charity song to mark the occasion, and it is due to be released soon.
The Cardiff-based newspaper South Wales Echo (SWE), and website version WalesOnline are particular cheerleaders, and they 'reported': "Those behind the song We've Got The Red Wall hope it will become a hit on the terraces and make it to number one before the tournament kicks off in Qatar in November".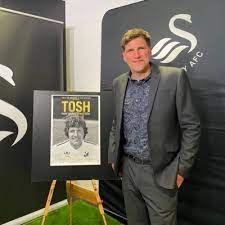 Laurence Mora, talkSPORT pundit and creative director of Eat Sleep Media where the song was recorded, has provided commentary over the track.
He said: "I'm going to be out in Qatar heading for the USA and Iran game and I'm definitely going to put this on my travel playlist".
BBC Cymru Wales (BBC CW) has joined in. The controversial former Plaid Cymru (PC) Chief Executive now BBC CW Director, Rhuanedd Richards, is clearly excited about what the broadcaster will offer its audience, proclaiming: "We've got a fantastic line-up of programmes; from documentaries about some of Wales' great footballing heroes to feel-good shows to get fans in the mood of every match".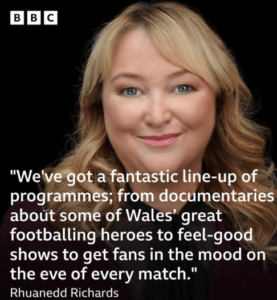 Yet her background is intriguing as she has thanked a contentious 'comedian' and failed media executive, on social media for congratulating her on getting the BBC job, despite the fact that he had been placed under police investigation, and the nationalist paper he went on to found, only lasted EIGHT months, as well as saying to widespread derision that it was meaningless management-speak: "We must make more impact and become more relevant to more people rather than super-serving the same people"..
Despite what Ms Richards has said, holding the World Cup at all in Qatar is enormously controversial.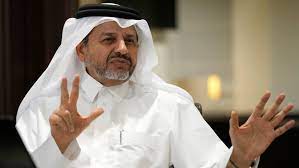 Apart from the threat of imprisonment for being gay, there is also the possibility of the death penalty for Muslims under sharia law.
There are, as well, prevailing cultural mores which view homosexuality, and cross-dressing, negatively.
In protest, a number of Wales football fans have pledged to boycott Qatar even though they are happy at the Welsh team qualifying for a World Cup for the first time in 64 years.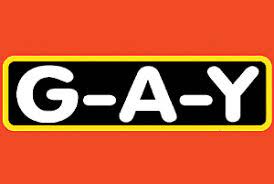 The Qatar government does not recognise same-sex marriage or civil partnerships, nor does it allow people in Qatar to campaign for gay rights.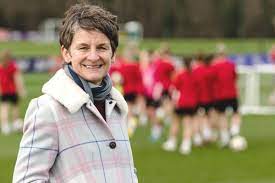 Yet the academic and writer Laura McAllister (who was herself a Wales football international, winning 24 caps) tweeted (with a link to her article in the Western Mail [WM]) that there was "…no time to waste if we're (Wales is) to ensure sustainable benefits from (Hashtag) Qatar 2022".
This is highly-ironic as she is gay herself, and Professor McAllister (with her partner) has a child, which would, of course, be legally proscribed in the country hosting a contest that she exhorts Wales "to ensure sustainable benefits from".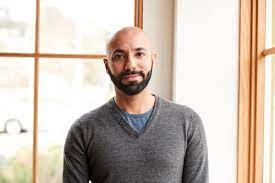 She may be particularly interested in the fact that, earlier this year, under the headline 'DOCTOR BECOMES 'FIRST' QATARI TO PUBLICLY COME OUT AS GAY' The Independent reported that Nas Mohammed said: ""I walked into a gay club and I knew I was 100 per cent gay. I went home and cried – I thought my life is in crisis. I thought I was going to go to hell, my life is damned".
One leading Welsh football broadcaster, told me:  "A producer I work with is gay and he can't go!".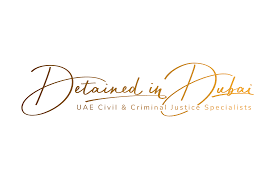 An app has been produced by the human rights group, Detained in Dubai, to help football fans understand Qatar's medieval laws.
It includes details such as an emergency chat line, and podcasts to support those who are caught out by the strict rules.
There is also the issue of questionable events which took place in the months before the worrying decision was announced to hold the World Cup in Qatar in the first place.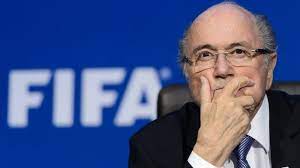 The Sunday Times, revealed that the desert state had secretly offered £400 million to the governing body FIFA, just 21 days beforehand, and once the announcement was made, more alarm bells started to ring.
The head of FIFA at the time, Sepp Blatter, suddenly realised it would have been too hot to hold the event there in summer, so it was moved to November, thus playing havoc with the schedules of elite clubs around the world.
The conditions for migrant workers in building the stadiums for it, have been highly controversial too.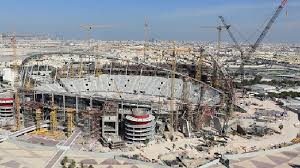 The appalling heat and shocking environment have led, its claimed, to THOUSANDS of deaths. The Qatari authorities vigorously dispute the high numbers, and say only fifty have died.
The respected Non-Governmental Organisation (NGO) however (Human Rights Watch [HRW]), say it is true.
What is certainly the case, though, is that Qatar detained and then deported dozens of migrant workers who were protesting about the circumstances of their work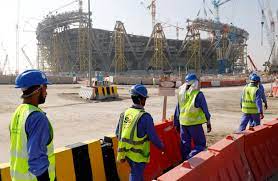 HRW declared:  "These are the people who have literally built the World Cup from the ground up, from the desert up. They are the ones who must receive financial compensation before the first ball is kicked"
But it is difficult to speak out about what is happening, critics of the Qatar World Cup have had their emails hacked, and they are "arrogant" according to state officials.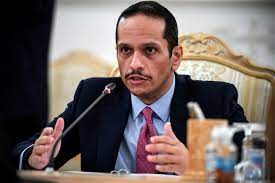 Qatar's foreign minister Sheikh Mohammed bin Abdulrahman al Thani, said that people "cannot accept a small country from the Middle East" hosting the World Cup, as though that defends a law in his country which outlaws being gay.
The Sheikh may parrot out the phrases, but obviously does not truly believe, that there are four crucial factors which underpin a fair, functioning society: 1. Full Democracy. 2. A free media. 3. An independent judiciary, and 4. A respect for human rights.
Qatar (and other countries) have NONE of them.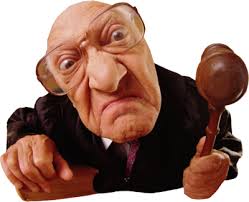 Truth hurts – although judging by the obnoxious comments I receive online, it often hits the mark!
Phil's memories of his remarkable decades long award-winning career in journalism as he was gripped by the incurable neurological disabling condition Hereditary Spastic Paraplegia (HSP), have been released in a major book (including stories about looking behind the headlines of big football events) 'A GOOD STORY'. Order the book now!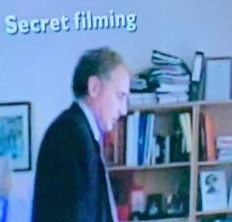 Regrettably publication of another book, however, was refused, because it was to have included names.
Tomorrow – why huge criticism of Wales' only national English-language radio station, has focused on the latest record-breaking low audience figures highlighted by The Eye, and how they emerged on the day a new Editor took up her difficult post.
She also became head of sport, and will oversee the World Cup when she is herself gay!