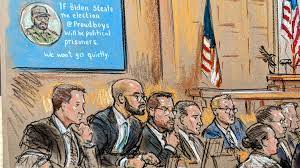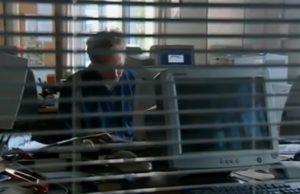 A trial of far-right activists in America for seditious conspiracy, shines the spotlight on the violence directed at our Editor, Welshman Phil Parry during a 39 year journalistic career (when he was trained to use clear, simple, language, avoiding jargon and has won numerous awards).
Earlier he described how he was assisted in breaking into the South Wales Echo (SWE) office car when he was a cub reporter, recalled his early career as a journalist, the importance of experience in the job, and made clear that the 'calls' to emergency services as well as court cases are central to any media operation.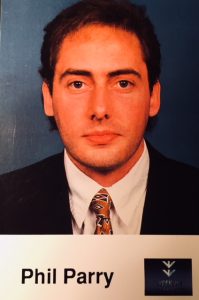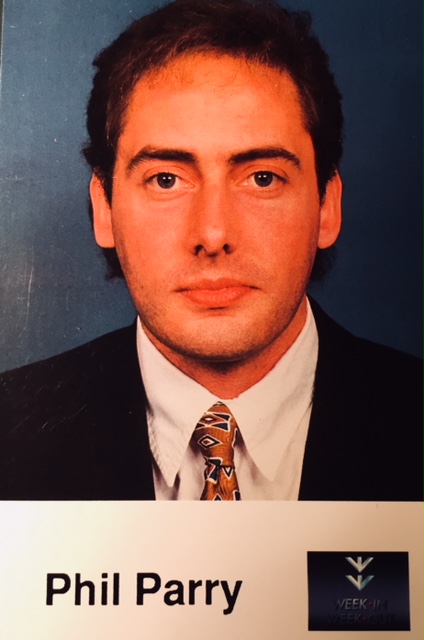 He has also explored how poorly paid most journalism is when trainee reporters had to live in squalid flats, the vital role of expenses, and about one of his most important stories on the now-scrapped 53 year-old BBC Wales TV Current Affairs series, Week In Week Out (WIWO), which won an award even after it was axed, long after his career really took off.
Phil has explained too how crucial it is actually to speak to people, the virtue of speed as well as accuracy, why knowledge of 'history' is vital, how certain material was removed from TV Current Affairs programmes when secret cameras had to be used, and some of those he has interviewed.
He has disclosed as well why investigative journalism is needed now more than ever although others have different opinions, how the coronavirus (Covid-19) lockdown played havoc with media schedules, and the importance of the hugely lower average age of some political leaders compared with when he started reporting.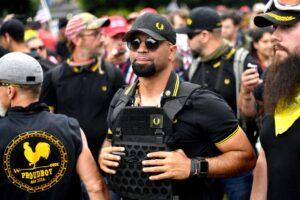 It is rare that a foreign court case can highlight events hundreds of miles away.
However, just this has happened with the trial of the former leader of the Proud Boys Enrique Tarrio (which supported Donald Trump's absurd 'stop the steal' campaign), and four members of his far-right group in America.
They were accused of 'seditious conspiracy' or plotting to overthrow the Government, which is the most serious offence levied by the Department of Justice (DoJ) against the insurrectionists who stormed the Capitol building on January 6 2021, and their trial kicked off on January 12 this year.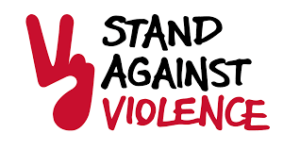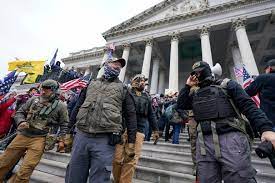 Two members of the Oath Keepers (another extreme-right group) were found guilty of the same charge in November, and other trials are in the offing.
All of this has put centre stage the violence directed at me as I, too, have tried to do my lawful job (although it was never carried out) of exposing wrong-doing.
The riot on January 6 2021 was another attempt to stop a legal activity (this time ratifying the rightful election of Joe Biden).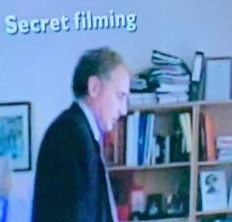 I have, for example, visited one individual at home who I was effectively accusing of murder, when the door I came through was bolted behind me.
However it never occurred to me that this was a very risky thing to do, yet my employer at the time, BBC Cymru Wales (BBC CW), plainly thought otherwise.
During filming for this programme, executives paid to have my house wired for intruders, with panic buttons installed at the bedside and in the hall. This action completely freaked out my wife who was alone with our two small children!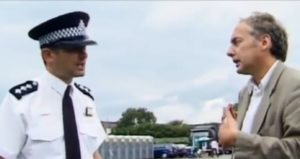 They also hired a security expert to come to Cardiff and give me advice on keeping my movements irregular in case I was followed, because, apparently, it is very important NOT to keep to a regular routine.
This was for a BBC Panorama programme about the awful Clydach Murders four years after they happened, when four members of the same family were beaten to death, and their house set on fire.  It was a precursor to Sky documentary films about the extraordinary case called 'Murder in the Valleys' (MITV), which were broadcast last year.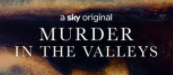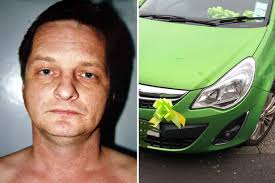 This was not (in theory) a miscarriage of justice (although the man ultimately convicted of them [David 'Dai' Morris] died in prison still protesting his innocence), but others have been. I was the first to question the police behaviour during the investigation in that BBC Panorama television programme about the murders, a few years after they took place.
However another television programme late last year, on 5Star (which pretended to be looking into 'cold cases') incurred the wrath of many close to what had happened.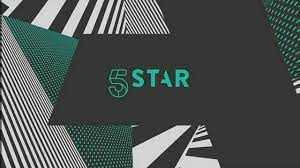 5Star is a free-to-air television channel owned by Paramount Networks UK & Australia and a sister to Channel 5, which specialises in documentaries.
It originally launched as the female-orientated Five Life in October 2006, and was relaunched as Fiver in 2008 with a revised version of the same concept. The channel later re-branded as 5Star in 2011.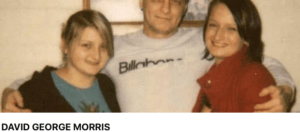 One of the daughters of Mr Morris, Janiene Marie O'Sullivan, publicly declared to her dedicated website group: "I am finding it difficult to put into words how it made me feel….
"Basically it was a whole hour of Martin Lloyd-Evans (who led the investigation into the Clydach Murders) talking rubbish!…South Wales police have done themselves no favours again with this one".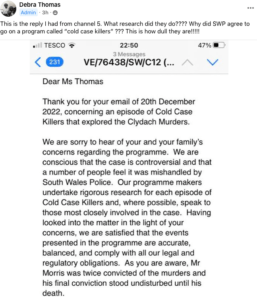 Mr Morris's sister Debra Thomas also proclaimed on the site: "Can you believe the utter verbal diarrhoea Martin Lloyd was spouting in that cheap channel 5 program…I also know the journalist is on this group so I hope and pray she gets to read this."
And: "What disgraceful journalism!! They should hang their heads in shame"
The website Mrs Thomas helped set up, along with her niece, questions her brother's guilt and has over 30,000 members.
On it she published a reply from Channel 5 to her complaint about the programme, but above the letter she wrote: "What research did they do????".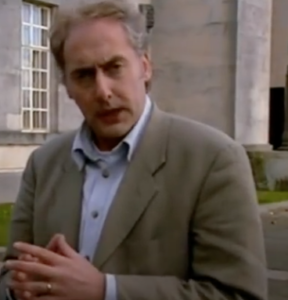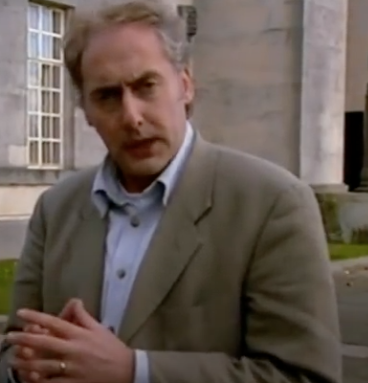 Other programmes, though, have been different, and as I said in the opening of my Panorama in 2003 looking into what occurred: "One police force in Britain (South Wales Police [SWP]) has a disturbing record of locking up the wrong people in murder cases".
In a formal interview for MITV (they wouldn't do one with ME!), Assistant Chief Constable of SWP, David Thorne, made a startling admission, about the mistakes that were made by the police in the earlier miscarriages.
He accepted:  "It's safe to say we got it wrong.  We absolutely got it wrong. (There were) HUGE errors in the way investigations were conducted (but) we HAVEN'T found that in this case.  This is not a miscarriage of justice".

That is the FIRST TIME SWP have EVER acknowledged past blunders!
Rather worryingly, in the context of recent events, a threat has also been made against me on social media.
After it was said that my reporting was "negative journalism", a Marc Winchester, wrote on Twitter:  "I'll whack him (me)".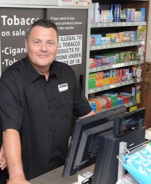 This was described as a 'joke' by Mr Winchester, who has claimed he was a multi-millionaire but ran a convenience store, yet it was still reported to the police who mounted an investigation.
A conman I exposed called Howard Williams (see story on Wednesday), launched a furious diatribe against me – contacting as well my friends and family on social media.
In one rant he wrote on Facebook (FB):  "You write total lies about people (only facts are reported), bully to the point of harassment and suicide, and will not answer a direct email? This is not journalism this is a mixture of Phil Parry (The ex journalist) and (others) you are pure scum!!!!! Let it be publicly known that The Eye does NOT care about people it just lies to make fictitious stories up. BULLYING, LIES, MENTAL HEALTH ABUSE TO NAME BUT A FEW!!!!!".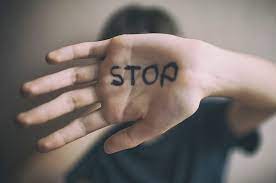 In another he said: "I am have contacted you (sic) numerous times before asking why you consistently, stalk, bully and harass me? … You so far have asked the following for comments:
Thief
Abuser (if this is meant as a sexual abuser, it has never been said). 
Liar
Sex Offender (It has never been said that this man is a sex offender).
Drug user (It has never been said that this man is a drug user, just that he has dealt in illegal drugs).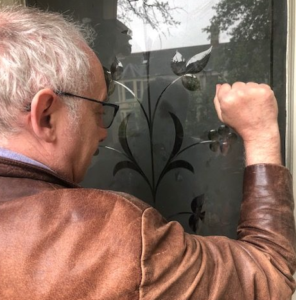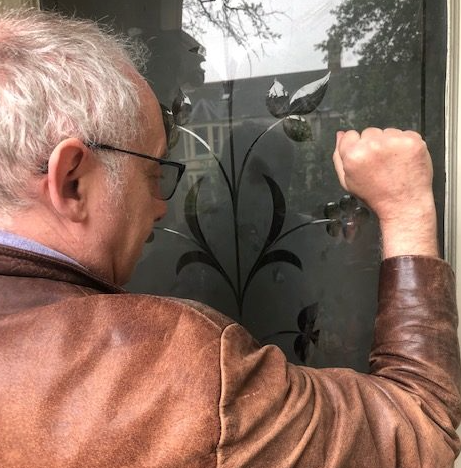 Earlier, in television, I had learned to step back when I was 'doorstepping' somebody we suspected of being a fraudster like this person, but I am pleased to say that the camera was invariably the victim!
At least this has been brought out now by a trial of far-right extremists in the USA, even if it is small compensation for what actually happened.
The wheels of justice grind exceedingly slow…
The memories of Phil's decades long award-winning career in journalism (including some of the abuse he was subjected to) as he was gripped by the rare neurological condition, Hereditary Spastic Paraplegia (HSP), have been released in a major book 'A GOOD STORY'. Order it now!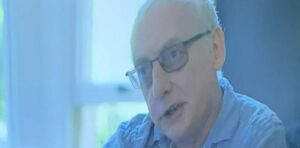 Publication of another book, however, was refused, because it was to have included names.
Tomorrow – why a shocking stunt in Sweden of burning the Qur'an which was partially funded by Russia Today (RT), throws the spotlight on how the state-backed television channel has played host to a Wales-based conspiracy theorist and a headline-grabbing member of the Welsh independence group Yes Cymru (YC).