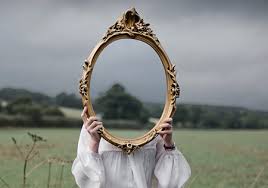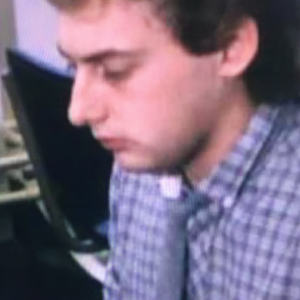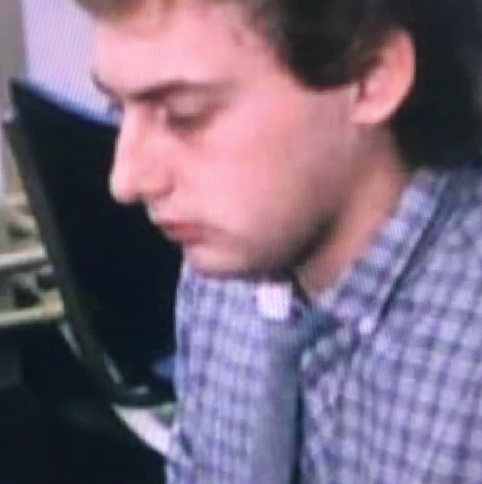 Here our Editor Phil Parry looks at how the extraordinary reaction to stories is nearly as illuminating as the pieces themselves, when he has been called online 'scum' 'a liar' been threatened with 'being whacked' and has now been told he will receive a 'surprise'!
Earlier he has described how he was helped to break into the South Wales Echo office car when he was a cub reporter, recalled his early career as a journalist, the importance of experience in the job, and making clear that the 'calls' to emergency services as well as court cases are central to any media operation.
He has also explored how poorly paid most journalism is when trainee reporters had to live in squalid flats, the vital role of expenses, and about one of his most important stories on the now-scrapped 53 year-old BBC Cymru Wales TV Current Affairs series he presented for 10 years, Week In Week Out (WIWO), which won an award even after it was axed, long after his career really took off.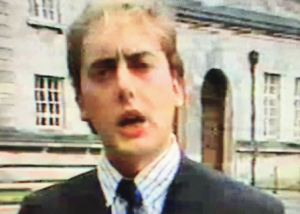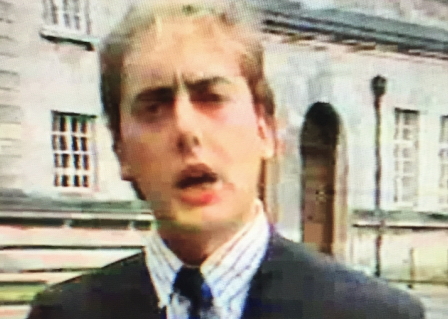 Phil has explained too how crucial it is actually to speak to people, the virtue of speed as well as accuracy, why knowledge of 'history' is vital, how certain material was removed from TV Current Affairs programmes when secret cameras had to be used, and some of those he has interviewed.
He has also disclosed why investigative journalism is needed now more than ever although others have different opinions, and how information from trusted sources is crucial at this time of crisis.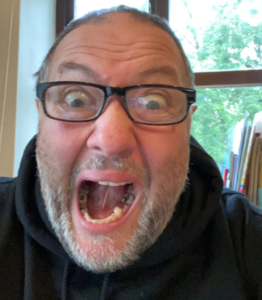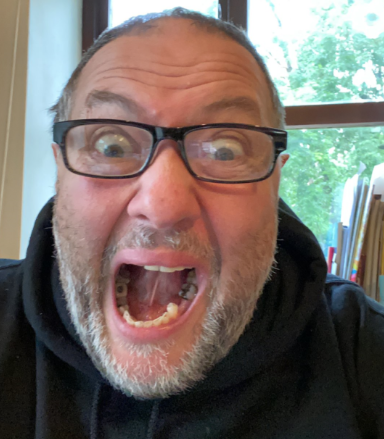 For any journalist the responses to stories are almost as revealing as the items themselves!
The man behind a new 'national information service' for Wales called New Media Wales (NMW) (the 'pilot' for which was dubbed The News Wales [TNW]) – controversial 'comedian' Huw Marshall – who made sick 'jokes' about a murdering gunman, used bad language to abuse prominent politicians on Twitter, and was placed under police investigation, has just declared that I will receive a 'surprise'.
Regrettably there is no registration for either TNW or NMW at Companies House (CU).
The 'pilot' (TNW) was wished "Best of luck" by Welsh Government (WG) minister Lee Waters MS, but it is obvious that I have incurred the wrath of Mr Marshall by exposing what is going on, because two weeks ago he said on Twitter, after I published a piece about his antics: "Haha Phil Parry is going to be in for a lovely surprise in the next week or so…." with three laughing emojis following the comment.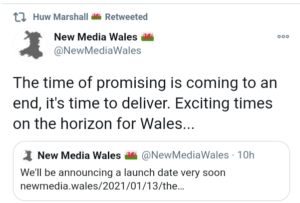 Mr Marshall styled himself the 'Project lead' of TNW, and perhaps his 'surprise' tweet is related to a more recent message on Twitter where he said:  "The time of promising is coming to an end, its time to deliver.  Exciting times on the horizon for Wales… with the date of posting, January 13.
Two days later he claimed in a tweet his 'project' "could transform the Welsh media landscape".

This week, beneath the headline "Announcing our launch" he released a press release, saying: "We have now secured the investment required to employ the full-time team that can deliver Wales first NATIONAL newspaper along with a comprehensive digital service that will be breaking new ground in Wales".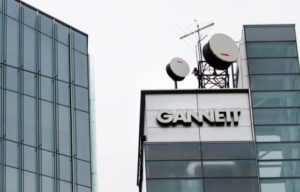 But he is viewed as a frontman for the Newsquest Media Group which is the UK arm of the giant controversial American corporation Gannett Inc., and this link has made many of his supporters uneasy.
Mr Marshall also plans to recruit just TWO reporters for his 'national' media service, and critics have questioned whether this is actually possible.
Even so members of the public have pledged to hand over hundreds of pounds for the venture.
Gannett is an American mass media holding company headquartered in McLean, Virginia, in the Washington, D.C., metropolitan area, which is the largest U.S. newspaper publisher.

As the Newsquest Media Group, it owns a host of Welsh titles including The South Wales Argus, but has long been controversial.
In May 2019 under the headline "NUJ speaks up for Newsquest journalists at Gannett AGM" it was reported that "…the union remains seriously concerned by Gannett's stewardship of Newsquest, its relentless job cutting programme, a looming hostile takeover bid and the dire conditions facing journalists who work for the UK company".

Plainly the connection with Gannett Co., Inc, is also making those people uncomforable who might otherwise have supported the venture.
One said on Twitter "for me it's important to be owned and run in Wales".
Another declared:  "He's been saying for a while that there is a "Partner" on board……I assumed that it was a local, welsh business……but it does indeed look like it is News quest! !"
As is obvious, I am a little unclear what Mr Marshall's 'lovely surprise' could entail.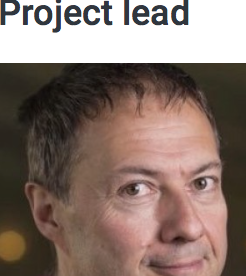 His message may be connected as well, with a tweet on January 8 in which he said: "He's (me?) in for one hell of a shock when I announce who @newmediaWales are partnering with next week".
Perhaps 'the shock' Mr Marshall speaks about, could also be associated with his remark on a recent podcast:  "We will be launching first of March".
Evidently I have become something of a thorn in Mr Marshall's side, because he says he has a number of different Twitter accounts, but claims he reserves one for stories which may bother me, saying "@marshallmedia is where I post Everton related stuff and things that upsets Phil Parry".

Yet there remain issues of concern, such as the fact that spelling is critical for all self-respecting journalists, and they may look askance at joining a publication where it seems to be so wayward, after an apostrophe was used wrongly in a headline in TNW, when it was meant to be a plural of HGVs.

His 'announcement' bears an uncanny resemblance too, to Trump's statement from the White House when he was banned permanently from Twitter:  "(We) will have a big announcement soon".
Mr Marshall does, though, have a habit of making promises but not keeping them.

He proclaimed on social media, that fresh details would be revealed on a certain day about NMW, but when it passed no facts had been disclosed.
Mr Marshall claims to be an authority on digital media, however his website doesn't give any information about his clients or what he's done.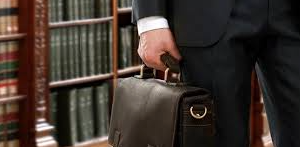 This, though, is not the first time he has issued extraordinary communications over the internet.
Mr Marshall has stated in the past (also on Twitter) "…the time will shortly come when lawyers get involved".
I am, however, almost (although not quite) used to being threatened with legal action, because as a journalist for many years the number of times it has happened to me are legion!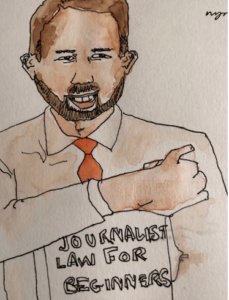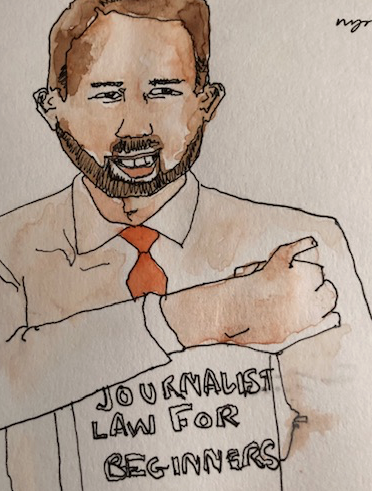 One of the threats for example was from the then Editor of WalesOnline (now 'Audience and Content Director'), Paul Rowland, after publication of an accurate satirical piece, when he used the extraordinary (and incorrect) words: "satire is no defence against libel".
The amount of online abuse I receive is also astonishing.
I have been called (inaccurately) a "lying bastard" on Twitter as well as (again wrongly) "misogynistic (although misspelt)", following a story on The Eye about a prominent woman politician.
My journalism has been appallingly insulted, especially after a recent piece about the rugby star and commentator Jonathan Davies.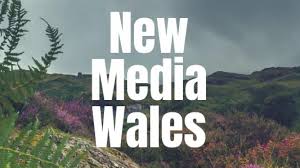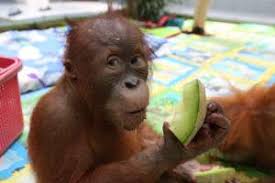 One abusive critic derogatorily put journalist in quotation marks, even though I have been one for 37 years!
Another said the man Mr Davies was attacking on Twitter had "form", as though even reporting original sources sent by someone he deemed unacceptable was wrong.
A supporter of his said he would "whack" me – a threat which was duly reported to the police.
A further detractor described my journalism generally (this time on Facebook) as a "load of crap".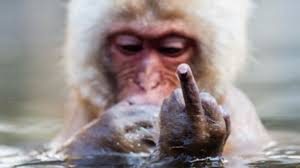 Meanwhile other abuse has been fairly constant, and investigative journalists like me need to have broad backs!
This is part of one of the insulting messages I received from a convicted Welsh drug dealer and conman I have exposed who has tricked innocent people out of thousands of pounds: "You are pure scum!!!!! Let it be publicly known that The Eye does NOT care about people it just lies to make fictitious stories up…" and continues in the same vein.
Someone close to this man said on social media, after I had posted a picture of myself: "The face of a real life bully.  Doesn't he look so proud… aww!".
Another aggrieved individual used the appalling term again that I was "a lying bastard".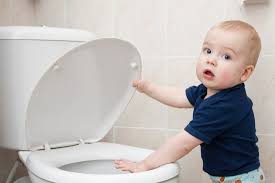 The offensive remarks seem to come mainly from those whose practices have been revealed on The Eye, which I Edit, like the ones from the Welsh conman.
Our journalists and I have been castigated by an anonymous computer campaigner at scandal-hit Swansea University (SU) where police have launched an alleged bribery investigation in a questionable multi-million pound land deal, and a former 'Professor' there continues to use the title despite being at the heart of it.
I personally have been accused by the campaigner of being a "troll" for writing the truth about a senior executive who has now left the institution.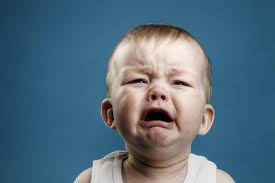 The insults I endured over many years, and my family and friends have also suffered on social media, as well as our journalists on The Eye, are astonishing.
A reporter friend of mine calls Twitter a "cesspit".
It hasn't stopped there either – factual revisions to my Wikipedia entry by my backers were blocked, my achievements as well as those of The Eye were downplayed, and I have been described as "sometimes a TV presenter" by someone calling him or herself 'Sionek', even though I was on television (both in Wales and across the UK) for 23 years and won an award for the best television presenter in the country.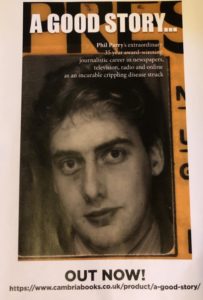 But being promised a surprise is something new.
Even if I'm still waiting…
Phil's memories of his remarkable award-winning career in journalism (when the abuse has been constant) as he was gripped by the rare disabling condition Hereditary Spastic Paraplegia (HSP), have been released in a major book 'A GOOD STORY'. Order the book now!