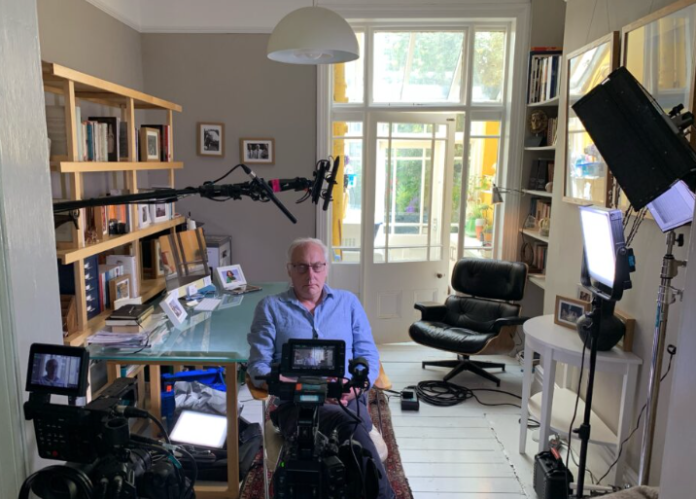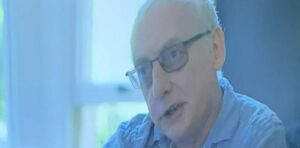 As Ukraine continues to make territorial gains in expelling the Russian invader, and is now threatening to take back the second city of Kherson, here our Editor, Welshman Phil Parry, who has spent 23 years with the BBC, and 39 years in journalism, shows the importance of relying on trusted sources for crucial information, when an independent and free media is at risk all over the world. 
Earlier he has described how he was helped to break into the South Wales Echo office car when he was a cub reporter, recalled his early career as a journalist, the importance of experience in the job, and made clear that the 'calls' to emergency services as well as court cases are central to any media operation.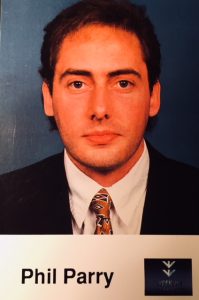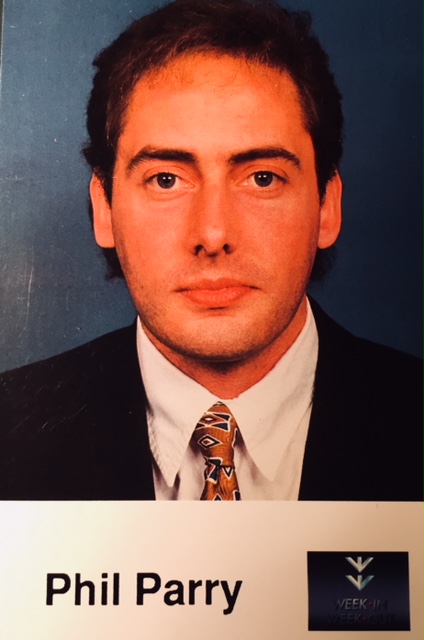 He has also explored how poorly paid most journalism is when trainee reporters had to live in squalid flats, the vital role of expenses, and about one of his most important stories on the now-scrapped 53 year-old BBC Cymru Wales TV Current Affairs series he presented for 10 years, Week In Week Out (WIWO), which won an award even after it was axed, long after his career really took off. 
Phil has explained too how crucial it is actually to speak to people, the virtue of speed as well as accuracy, why knowledge of 'history' is vital, how certain material was removed from TV Current Affairs programmes when secret cameras had to be used, and some of those he has interviewed.
He has disclosed, as well, why investigative journalism is needed now more than ever although others have different opinions, and how information from trusted sources is crucial at this time.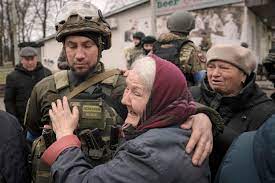 When a war is underway it is more important than ever to allow a free, independent and inquiring media (like The Eye).
It means that key information about what is going on, can be offered to the public, and it is also central not to rely on tired clichés or government diktats in reporting events
Other countries, however, see things differently.
For example, news that the USA was to impose sweeping sanctions on Russia for its "malicious…activities" threw the spotlight on controversial media commentators in Wales, who have appeared on a Russian-backed broadcaster which stands accused of being the mouthpiece of the country's autocratic president, Vladimir Putin – Russia Today (RT).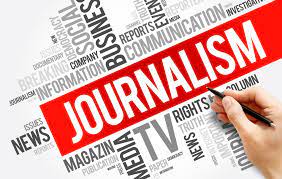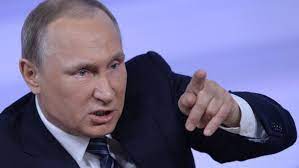 Sadly the terrible facts about the disastrous war in Ukraine, are revealed largely OUTSIDE Russia, and invariably only by word of mouth within it (although some details are now coming out in the mainstream media).
Mr Putin controls the country's television channels, newspapers, as well as radio stations. The Kremlin gives editors and producers, metodichki (guidance), on what to cover and how to do it.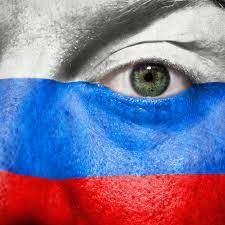 The independent television station NTV, was effectively put under Mr Putin's control, after it had aired a satirical show called Kukly ('Puppets'), which depicted him as a dwarf.
Officials also try to control the conversations of people online by leaning on social media networks and news aggregators. Unco-operative digital media companies are blocked or undermined, and popular social media platforms (such as the messaging app Telegram), are flooded with state-approved content.
Even so, uncomfortable (for the Kremlin) truths are still, sometimes, revealed.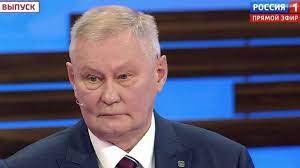 Attempts made on the state television show 60 minutes, to shut up a critic of the war, Mikhail Khodorenok (a retired General), by the presenter Olga Skabeyeva (who is known as the 'iron doll of Putin TV'), were totally unsuccessful. She could not stop him saying: "The whole world is against us. (Things are) not true".
This awful landscape has been made worse, too, since the war began (which Mr Putin insists on calling 'a special military operation') on February 24.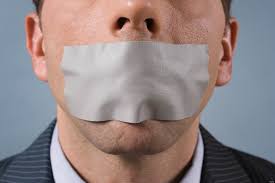 Censorship laws bar reporting that cite 'unofficial' sources. Calling the war a 'war' is a crime, and protesters are arrested for holding up signs with eight asterisks, which represent the number of letters in Russian for 'no to war'.
There were more than 2,350 arrests, because demonstrators (very bravely) publicly objected to the mobilisation of 300,000 people, within five days of its announcement
Meanwhile the last remaining influential independent media bastions have been pushed off air. Dozhd, an online television station, has suspended its streams and been labelled a 'foreign agent', Novaya Gazeta, a liberal newspaper whose Editor recently won the Nobel Peace Prize has halted publication, and Echo Moskvy, a popular left-leaning radio station, no longer broadcasts from its longtime Moscow home.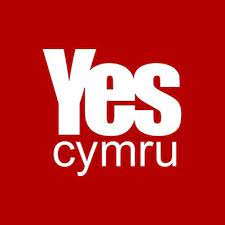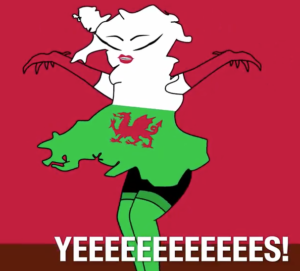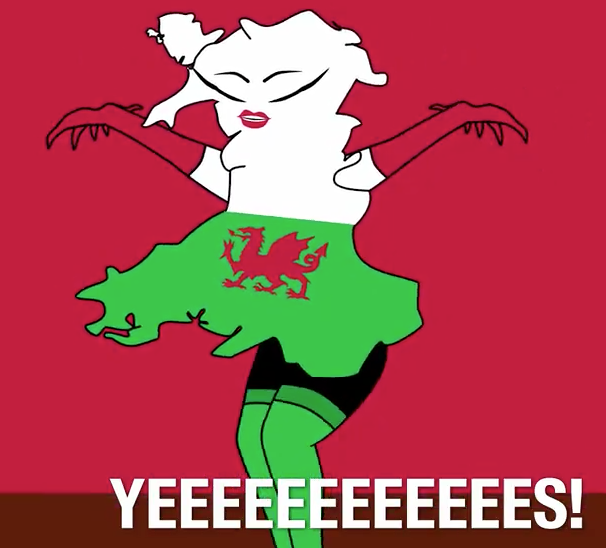 Yet both the headline-grabbing member of the Welsh independence group YesCymru (YC) Kerry-Anne Mendoza, AND the Penarth-based conspiracy theorist who runs a media company, Anna Brees, have appeared on RT, although the television station is funded by the Kremlin.
In HER appearance on RT, Ms Brees announced: "I was a very good presenter", and said she wanted "good investigative journalism".
She also said on the programme "the onus lies on us…to decide what information to trust…because I have built up a lot of trust (and people come to me saying) 'you have integrity' (but now there is) information chaos".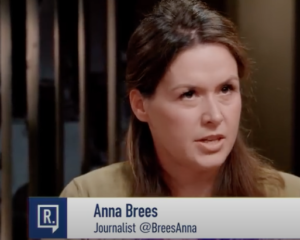 Ms Brees stated, too, that her journalism is "important" and that she tries to "help people navigate out of this mess (the coronavirus/Covid-19 pandemic)", but ironically she walked out of another event in London when she discovered it had been funded by RT.
However the YouTube transmission of the programme on which she had appeared earlier clearly announced:  "RT is funded in whole or in part by the Russian government".
On it Ms Brees responded to the 'tough' question:  "As a former BBC lifer…do you recognise…(accusations about)…the patronising aspect and patronising nature of the mainstream media?" by saying "it's very rare that we get any 'exclusives' from the (mainstream) media…journalists can be very patronising (but) I WASN"T patronising".
And that "a lot of journalists out there at the moment…feel they are not representing the public and the news they are producing is…fed by communications departments. I really would like to see these institutions like the BBC listen a bit more to the public…the public are getting very angry…they need to listen more".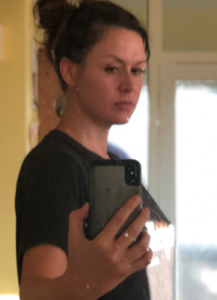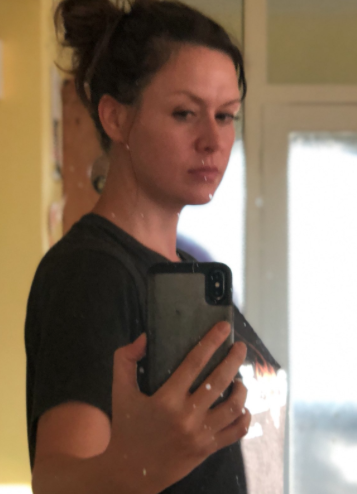 Ms Brees was at ITV for many years and latterly on the BBC Cymru Wales (BBC CW) consumer affairs programme X-Ray, but after having a child she has said on another RT programme headlined 'BBC journalist exposes the dark side' that executives "begged me to go back".
The man she compared herself to on the transmission, the notorious conspiracy theorist David Icke, has warned that the Archons (or Anunnaki) have taken over the world, and that a genetically modified human–Archon hybrid race of shape-shifting reptilians known as the Babylonian Brotherhood, the Illuminati, or the 'elite', manipulate global events to help keep humans in constant fear.
Meanwhile Ms Mendoza (who was described as a "rock star" by YC), has appeared, too, on RT a number of times.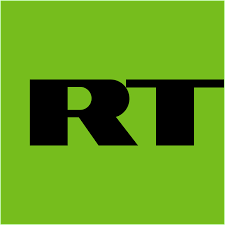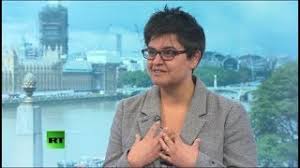 For the programme On Contact, she said she wanted an "alternative media", and was interviewed, as well, by Max Keiser on his RT show The Keiser Report, where she declared that austerity was a "fig leaf" designed to conceal aggressive neoliberal policies.
So let's look in a bit more detail at RT, because as a state-funded broadcaster, it is emblematic of what is happening to journalism around the world.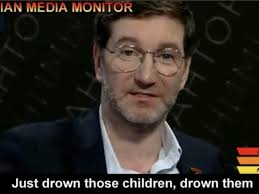 In a broadcast on October 20 one prominent contributor had an uncompromising message for how Ukrainian children should be treated who opposed the invasion of their country by Russia.
Anton Krasovsky said: "…just drown kids like that…they should be thrown in a river with a strong current (or) just stuff them in a spruce house and burn it".
He also tried to undermine the evidence that Russian soldiers were raping Ukrainian women, by saying: "Those grannies would gladly give the money they've saved up for their funeral to be raped by Russian soldiers".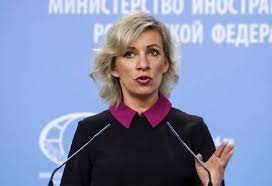 At first Mr Krasovsky was staunchly defended, and the Russian Foreign Ministry spokeswoman, Maria Zakharova, described him as "…fantastically talented…", however it soon became clear that allowing comments to be transmitted supporting the murder of children, and calling the raping of women 'lies' in the way he did, were not the best approach for the propaganda war, and he was suspended.
But this was not a slip of the tongue on a live broadcast – the appalling remarks were recorded, and had to be edited – so presumably those in charge must have thought Mr Krasovsky knew best, as he was head of programmes at RT.
The channel on which he made these obnoxious pronouncements (RT), launched first in English, in 2005. An Arabic channel followed two years later, and a Spanish-language one in 2009. German, French and British versions, came soon afterwards.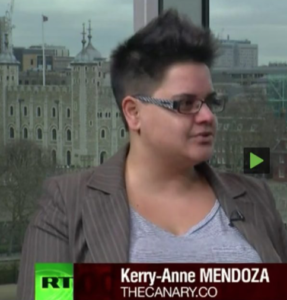 In giving 'information' to the 18 million followers of the Spanish-language Facebook (FB) website of RT, the unprovoked invasion of Ukraine, was a 'war for national survival'.
In 'reports' about how the Russian army was soundly beaten in the North East of the country, and of soldiers fleeing in total disarray, they often parroted phrases put out by Russia. It was claimed, for instance, that the defeat was actually a 're-grouping' of Russian forces. Information about Russian soldiers hurriedly abandoning their weapons, was entirely absent.
But the situation in other parts of the world is little better.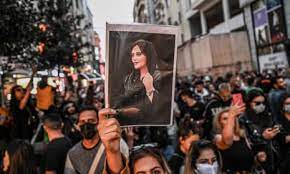 In Iran it is extremely difficult to judge the exact extent of protests following the death in custody of Mahsa Ahmini (who wasn't wearing her Hijab correctly for the police), because the media is state-controlled.
In covering them, the Committee to Protect Journalists say 20 journalists there have been arrested.
Meanwhile in China a report earlier this year, by the Foreign Correspondents Club (FCC), highlighted the truth about what is happening inside the country. The report in January, said that journalists there faced physical assault, hacking, online trolling and visa denials, as media freedom in the state declined at a "breakneck speed".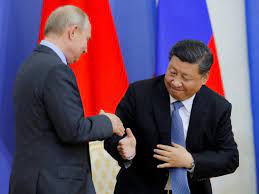 Since Xi Xinping became General Secretary of the Chinese Communist Party in 2012 (and has now secured a THIRD term as the huge country's leader, against norms), censorship has been significantly tightened. The government today has control over all media capable of reaching a wide audience, including, television, print, radio, film, theatre, text messaging, instant messaging, video games, literature, and the internet.
Its grip is almost total, and there is only a semblance of defence for it. Chinese government officials assert that they have the right to control the internet's content within their territory, and that their rules do not infringe on citizens' right to free speech (Ukraine and independent journalists, might be intrigued by this!). Reporters Without Borders, though, ranks China's freedom of the media situation as "very serious", the worst ranking on their five-point scale.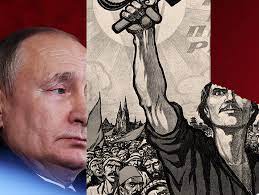 In Soviet times, the kind of propaganda we have seen in Russia, was dubbed "active measures". But the public can see that this is a transparent metaphor for not allowing a free media.
Surely we aren't going back to those dark days, are we?!
The memories of Phil's decades-long award-winning career in journalism (where he enjoyed an environment in which reporters were allowed to operate freely, and when the views of contentious individuals in the news were often highlighted) as he was gripped by the rare disabling condition Hereditary Spastic Paraplegia (HSP), have been released in a major book 'A GOOD STORY'. Order the book now!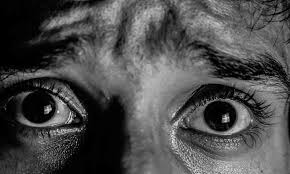 Tomorrow – an anonymous internal source at a controversial Welsh university where they are allegedly "too frightened to talk" publicly, claims there is now a "list of The Disappeared", and a "culture of fear"