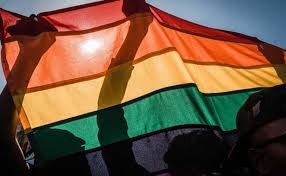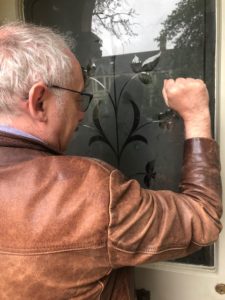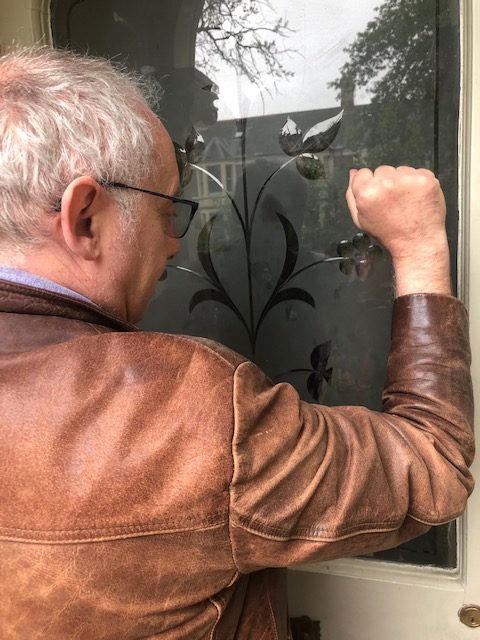 As kick off in the Qatar World Cup approaches (amid celebrations that Wales have qualified for the first time in 64 years), condemnation grows of a football ambassador from the country describing homosexuality as a form of "damage in the mind", and here our Editor Phil Parry looks at how we are now expected to mark the importance of a tournament in a state where being gay is unlawful.
Earlier he described how he was assisted in breaking into the South Wales Echo office car when he was a cub reporter, recalled his early career as a journalist, the importance of experience in the job, and made clear that the 'calls' to emergency services as well as court cases are central to any media operation.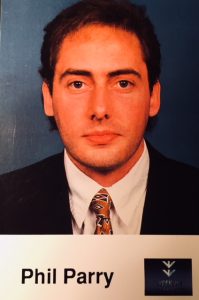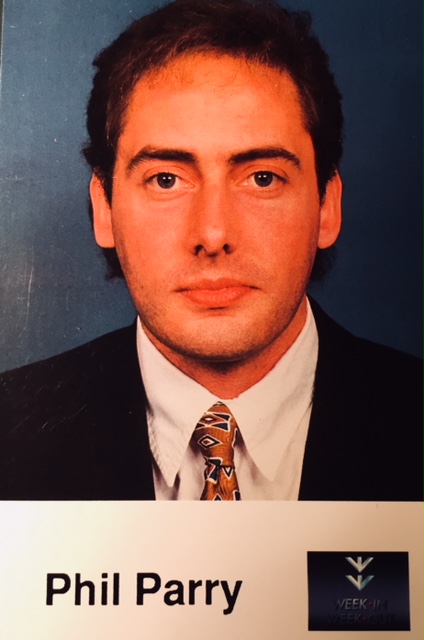 He has also explored how poorly paid most journalism is when trainee reporters had to live in squalid flats, the vital role of expenses, and about one of his most important stories on the now-scrapped 53 year-old BBC Wales TV Current Affairs series, Week In Week Out (WIWO), which won an award even after it was axed, long after his career really took off. 
Phil has explained too how crucial it is actually to speak to people, the virtue of speed as well as accuracy, why knowledge of 'history' is vital, how certain material was removed from TV Current Affairs programmes when secret cameras had to be used, and some of those he has interviewed.
He has disclosed as well why investigative journalism is needed now more than ever although others have different opinions, how the coronavirus (Covid-19) lockdown played havoc with media schedules, and the importance of the hugely lower average age of some political leaders compared with when he started reporting.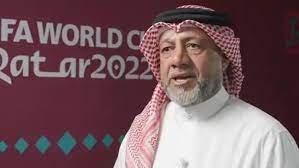 It beggars belief.
Terrible comments from Khalid Salman, a retired football star from Qatar, and ambassador for the football World Cup there, have underscored the outrageous facts that homosexuality is unlawful in his host nation, with a punishment of up to three years in prison, as well as carrying the possibility of the death penalty for Muslims under sharia law.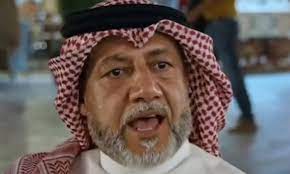 Apart from using an Arabic term for being gay meaning that it was a "damage in the mind", speaking on the German public broadcaster ZDF, Mr Salman also appallingly said that gay people were bringing in to Qatar something that was "not good", and he was worried children in his country might see gay men and women.
He was then swiftly cut off by a media adviser.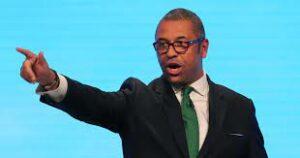 The medieval approach to being gay in Qatar (highlighted by Mr Salman's horrific pronouncements), has caused a huge storm, with remarks from politicians adding to it.
The Foreign Secretary, James Cleverly said even before them, that fans should be: "Respectful of the host nation" (which has a TINY population of just 2.9 million people, but with an estimated 1.7 million migrant workers).
However Lucy Powell the Shadow Culture Secretary declared: "This is shockingly tone deaf from James Cleverly".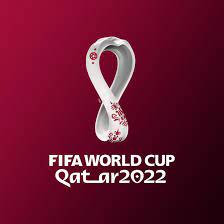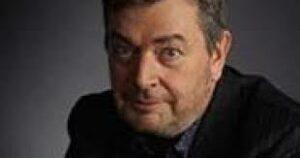 Under the headline: Why Qatar makes this football fan so uneasy", The Times columnist David Aaronovitch stated: "…it is effectively a monarchical dictatorship", as well as: "…I wouldn't dream of going (to Qatar). Even watching from afar feels horribly like collusion. It's all a bit sad".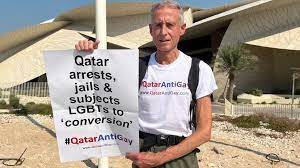 Others though, HAVE gone to Qatar, if only to protest about its severe laws.
The Lesbian, Gay, Bisexual and Transgender (LGBT) campaigner Peter Tatchell demonstrated against them in its capital Doha, where he held up a placard which said: "Qatar arrests, jails and subjects LGBTs to 'conversion'".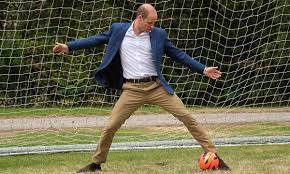 This awful situation may be connected to it emerging that Prince William is not now to travel to the country, even though he is the President of the Football Association (FA).
Yet despite all of this, the Welsh academic and writer Laura McAllister (who was herself a Wales football international, winning 24 caps) tweeted (with a link to her article in the Western Mail [WM]) that there was "…no time to waste if we're (Wales) to ensure sustainable benefits from (Hashtag) Qatar 2022".
This is highly-ironic as she is gay herself, and Professor McAllister (with her partner) has a child, which would, of course, be legally proscribed in the country hosting a contest that she exhorts Wales "to ensure sustainable benefits from".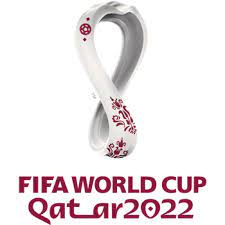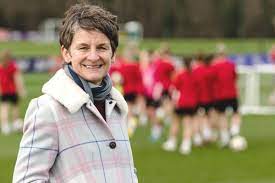 She may be particularly interested in the fact that, earlier this year, under the headline 'DOCTOR BECOMES 'FIRST' QATARI TO PUBLICLY COME OUT AS GAY' The Independent reported that Nas Mohammed said: "I walked into a gay club and I knew I was 100 per cent gay. I went home and cried – I thought my life is in crisis. I thought I was going to go to hell, my life is damned".
One leading Welsh football presenter, told me:  "A producer I work with is gay and he can't go!".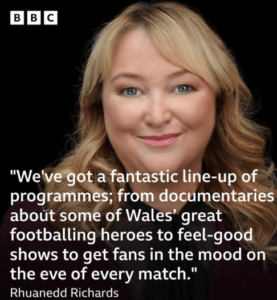 Preparations for what is likely to be extensive broadcast coverage, though, grind on regardless.
The headline-grabbing 'Director of Content and Services' Rhuanedd Richards, had earlier called the new 'Editor of BBC Radio Wales and Sport', Carolyn Hitt, a "brilliant addition to the team".
Yet in the eulogy to her she failed to mention Ms Hitt has also said on Twitter that she votes for the Welsh nationalist party Plaid Cymru (PC), and is prepared to "pick up the ball" for independence, when the news service she is overseeing is meant to be neutral.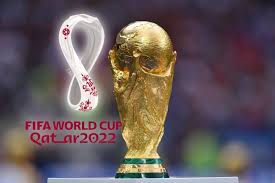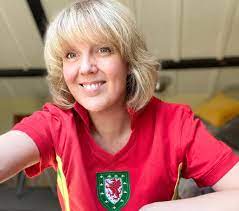 Ms Hitt is also gay, which may make it difficult monitoring coverage of matches there, when Wales have qualified for a World Cup for the first time in 64 years.
Even the former president of football governing body, FIFA, (Sepp Blatter), appears now to have reversed his position, and says the decision to award the World Cup to Qatar was a "mistake".
We are told this is to do with the size of the country, and not connected to human rights abuses, but his comments will only add to the dreadful headlines about Qatar.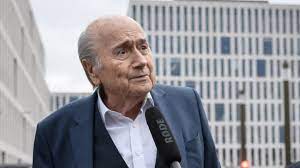 Mr Blatter's change of heart comes, as 10 European football associations – including those of England and Wales – have now announced: "human rights are universal and apply everywhere".
Peaceful protests have been planned by some players, while England's Harry Kane and nine other captains of European teams will be wearing 'One Love' armbands to promote diversity and inclusion.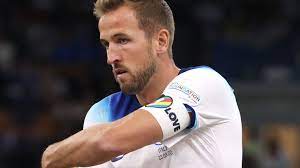 Denmark will don 'toned-down' shirts in protest, with kit provider Hummel saying it "does not wish to be visible", while Australia's squad have released a video urging Qatar to abolish its laws on same-sex relationships.
This is all set against intense criticism of Qatar's human rights record generally, as well as the background to the World Cup there in six days time.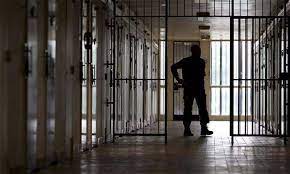 Two excellent recent books have laid bare in horrifying detail the darker side of life inside Qatar. It has used the World Cup as a form of 'soft power', to boost the profile of the state, but there are serious questions about the way it has been done.
For example, The Sunday Times, has revealed that it had secretly offered £400 million to FIFA, just 21 days before being awarded the tournament, and once the announcement was made, more alarm bells started to ring.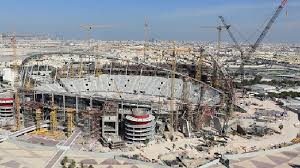 The books exploring the worrying experiences within Qatar are 'Hidden Stories From One of the Richest Nations on Earth' by John McManus, as well as 'Qatar and the 2022 FIFA World Cup : 'Politics, Controversy, Change' by Paul Michael Brannagan and Danyel Reiche.
I'll let the London Review of Books (LRB), which featured them, take up the story: "Homosexuality is illegal in Qatar, and though the organisers of the World Cup have insisted that everyone is welcome it remains to be seen how public demonstrations of same-sex affection will be handled; earlier this year one of the men in charge of security at the tournament Major General Abdulaziz Abdullah al-Ansari, warned that rainbow flags may be taken from fans for their own protection".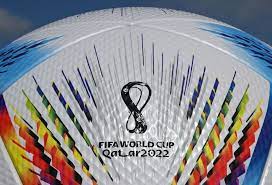 Despite everything, we are being urged to celebrate Wales' qualification. We are told, for instance, that Welsh football fans have recorded a charity song to mark the occasion, and it is due to be released soon.
The Cardiff-based newspaper South Wales Echo (SWE), and website version WalesOnline (WO) are particular cheerleaders, and they 'reported': "Those behind the song We've Got The Red Wall hope it will become a hit on the terraces and make it to number one before the tournament kicks off in Qatar in November".
Laurence Mora, talkSPORT pundit and creative director of 'Eat Sleep Media' where the song was recorded, has provided commentary over the track.
He said: "I'm going to be out in Qatar heading for the USA and Iran game and I'm definitely going to put this on my travel playlist".
The absurd jubilations are not confined to English-language media, either. The Welsh-language magazine Golwg has produced a wall chart, showing the teams in each group, and progress they must make to the World Cup final.
Surely, though, human rights come first, and Welsh pride at qualifying for a major tournament, comes second!
I here quote a key passage of the BBC Editorial Guidelines which may be relevant in this context: "We must always scrutinise arguments, question consensus and hold power to account with consistency and due impartiality".
But it isn't only The BBC – the ITV coverage of the World Cup is advertised with the slogan: "We Live It, We Love It". Yet not all of us do!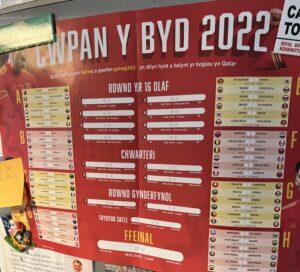 It is difficult to speak out about what is happening inside Qatar, and critics have had their emails hacked.
This is a strange response to justifiable criticism of the country's primitive laws making homosexuality illegal, which has only been emphasised now by a World Cup ambassador saying about being gay that it was a "damage in the mind"…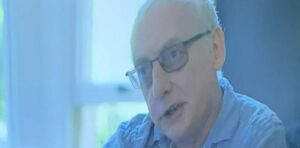 Phil's memories of his remarkable decades long award-winning career in journalism as he was gripped by the incurable neurological disabling condition Hereditary Spastic Paraplegia (HSP), have been released in a major book (including stories about big football events) 'A GOOD STORY'. Order the book now!
Regrettably publication of another book, however, was refused, because it was to have included names.
Tomorrow – why shock news that a supposed battery company has run out of money and may now go into administration, puts centre stage how The Eye were alone in revealing that the firm was established by a man convicted of tax fraud, and which ditched a planned site in South Wales, despite the fact that its proposals had been greeted with huge fanfare by politicians and reporters in the mainstream media.