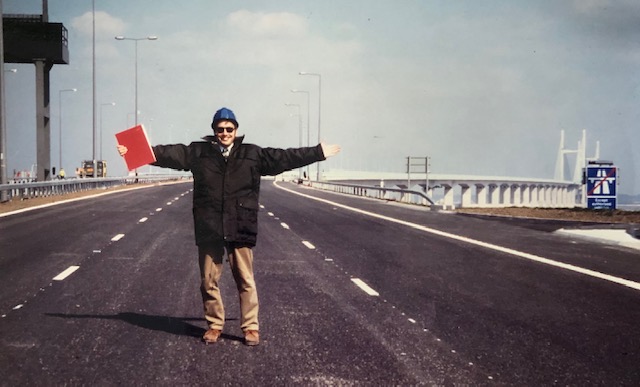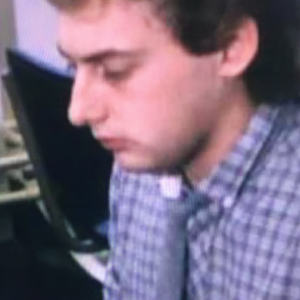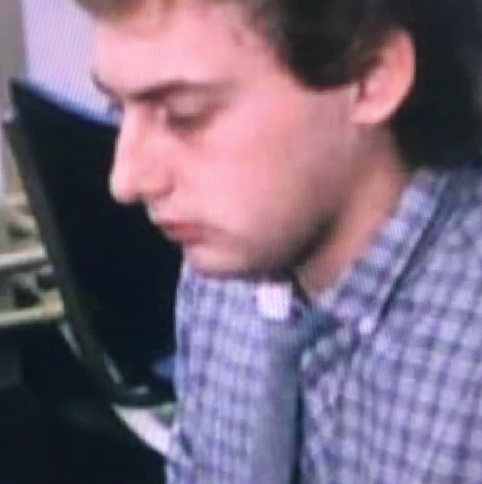 After 23 years with BBC Cymru Wales (BBC CW), and 38 years in journalism, here our Editor Phil Parry looks at how news is 'sold', not least in Wales, and that the public should be told the truth.
Earlier he described how he was assisted in breaking into the South Wales Echo office car when he was a cub reporter, recalled his early career as a journalist, the importance of experience in the job, and made clear that the'calls' to emergency services as well as court cases are central to any media operation.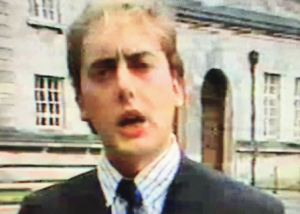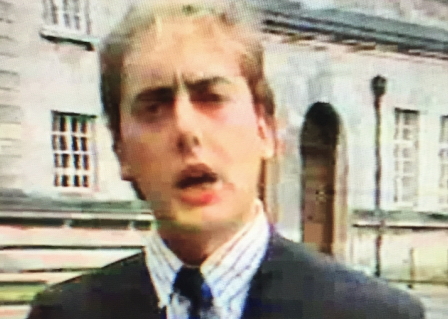 He has also explored how poorly paid most journalism is when trainee reporters had to live in squalid flats, the vital role of expenses, and about one of his most important stories on the now-scrapped 53 year-old BBC CW TV Current Affairs series, Week In Week Out (WIWO), which won an award even after it was axed, long after his career really took off. 
Phil has explained too how crucial it is actually to speak to people, the virtue of speed as well as accuracy, why knowledge of 'history' is vital, how certain material was removed from TV Current Affairs programmes when secret cameras had to be used, and some of those he has interviewed.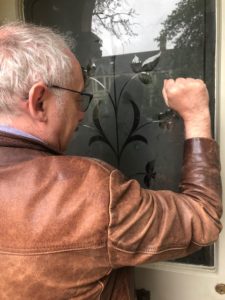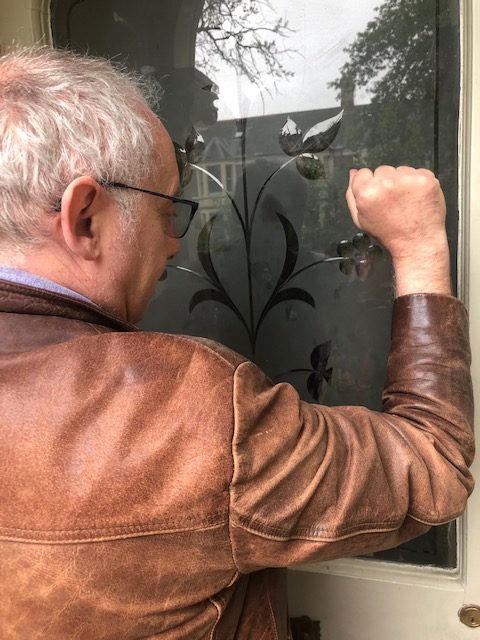 He has disclosed as well why investigative journalism is needed now more than ever although others have different opinions, how the pandemic played havoc with media schedules, and the importance of the hugely lower average age of some political leaderscompared with when he started reporting.
Journalists have a duty to tell the public what is REALLY happening, not least in Wales.
All news comes from a certain perspective (with an agenda to advance), and big players who have influence over people's lives, want the public to know THEIR viewpoint.
Everybody does it – newspapers (pieces all have a particular political slant), big corporations pushing products, universities selling 'good' news about the research they're undertaking or 'achievements' their staff have made, as well as governments telling us how 'important' is a policy, or conference which has been organised.
Journalists, though, should see through these things.

Look, for example, at a 'news' release last week from the Welsh Government (WG) about support for people using sanitary products.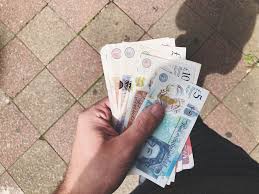 It proclaims: "Advancing gender equality and putting an equality focus at the centre of all it does is a key aspect of the Wales' Programme for Government".
Now this is not untrue, and is extremely laudable, but the reality is that many who are opposed to the Welsh Labour Government could be against people's taxes being spent in this way.
Yet the strength of this opposition was not reported at all in publications about it.
Or perhaps we should examine another 'news' release which was issued just before this 'key aspect', by a leading Welsh university.

It was headlined:  "A Swansea University academic is in the running for a nationwide award for her pioneering work in the field of child health and education during her PhD".
Again, this is not untrue – but comes from a certain perspective, and is known as Public Relations or PR.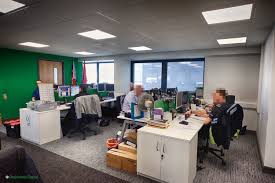 What has recently happened at Swansea University (SU), as has been exposed by The Eye, is rather less edifying, and is unlikely to secure a 'nationwide award'.
The former Vice-Chancellor (VC) at the university, Richard Davies, was sacked for "gross misconduct", as the police launched an alleged bribery probe, after dubious practices were uncovered at the centre of a multi-million pound land deal.
This came as an extraordinary anonymous computer campaign was started defending him (and promoting those who might have taken over) soon afterwards, with highly-libellous messages sent out to senior politicians and journalists (including me).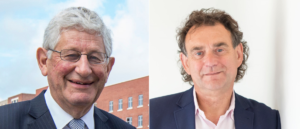 Apart from the suspension of Professor Davies, the Dean of his School of Management, Marc Clement, was also dismissed and placed under investigation, as well as several other top-level officials during the astonishing inquiry into the £200 million Pentre Awel (Breezy Village) land scheme (formerly 'Wellness Village') at Delta Lakes, near Llanelli, where the police were called in.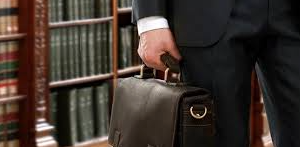 Apart from university 'news' releases about 'pioneering work', another official statement which WASN'T celebrated, came from Swansea's 'Associate Director Vice-Chancellor's Office, Head of Legal and Compliance Services' and stated :  "Alongside the University's internal disciplinary process, there is also on-going police involvement (i) with regard to the issues uncovered during the University's investigation; and (ii) anonymous communications sent to University staff relating to the suspensions and disciplinary processes. The matters under investigation are very serious. The University has invested a significant amount of resource investigating the alleged misconduct, as have the authorities. It is essential that nothing is done to undermine the on-going processes. They must be allowed to run their course without interference."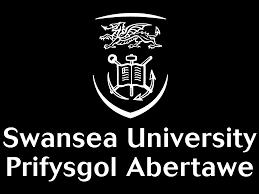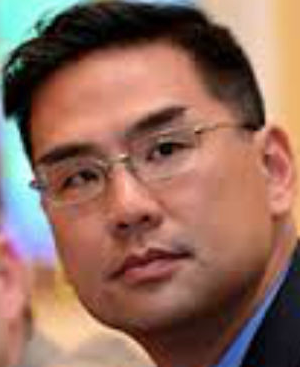 This all formed a worrying backdrop to an exclusive disclosure on The Eye, that officials there had employed a fraudster called Steve Chan who used to work on a contract at the management school, and after journalists at the website were alone in revealing that a previous Dean accused of bullying had died.
They showed how unknowingly, SU executives had even allowed Chan to represent the university in advising an international agency on the ways to combat fraud!
Chan had been imprisoned by a court in Boston for four years and three months, and ordered to pay millions of dollars in compensation. His jail term was followed by three years of supervised release, after he admitted one count of conspiracy to commit fraud and one count of mail fraud, he was also ordered to pay restitution of $12,596,298.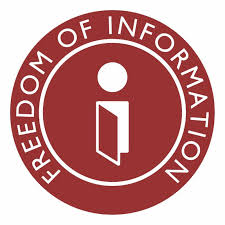 But officials did NOT put out these details in a news release, and The Eye had to request key information about Chan's background in a legal Freedom of Information Act (FOIA) demand, which was refused on the grounds it was "vexatious".
Four of the questions asked in the FOIA were:
What was the exact date that Professor Steve Chan of the School of Management registered for his Ph.D at Swansea University? 
What was the exact date that he undertook his viva voce examination for his Ph.D? 
Who were the members of his Ph.D viva committee (including external examiners)? 
Who approved the appointment of the supervisors for his Ph.D?

PLEASE come here…
These are the reasons that I almost NEVER approach Press Officers for information – you only get proper news from the people who work inside the organisation in question.
Apart from universities like SU, and the WG, the UK Government is also no stranger to 'spinning' details.
Look, for example, at the recent summit (they're always a 'summit'!) to attract investors' money in support of the UK Government's policy of gaining a greener economy, and reaching a target of 'net-zero' C02 emissions.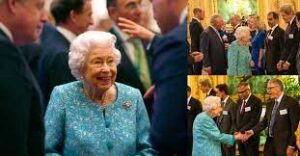 Ministers declared that £9.7 billion-worth of investment across 18 projects had already been pledged ahead of the event, supposedly creating 30,000 jobs in sectors such as wind and hydrogen energy, as well as environmentally friendly homes.
At the Global Investment Summit (GIS) nearly 200 business leaders networked with ministers, and attended a much-anticipated reception with the Queen at Windsor Castle.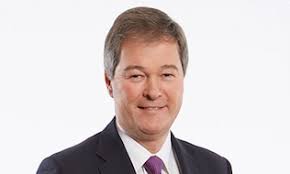 "It was a kind of mini-Davos (World Economic Forum)",  Jo Taylor said approvingly. He is the head of Ontario Teachers' Pension Plan, and has been to loads of such 'summits'.
Mr Taylor, with C$221 billion (£130 billion) of assets in his charge, is precisely the kind of deep-pocketed investor the UK Government needs, and has fallen for this 'charm offensive'.
Ministers had, apparently, been "pretty persuasive" in banging the drum for Britain, and the Prime Minister, Boris Johnson, told the throng: "You in this room, you can deploy trillions – indeed I'm given to understand that there's $24 trillion represented in this room – … and so I want to say to each and every one of those dollars: you're very welcome in the UK".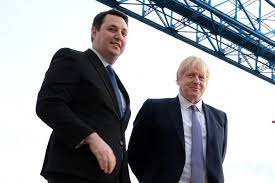 Some of the Chief Executives of the UK's biggest companies went too, as well as senior politicians. 
According to Ben Houchen, the Tees Valley mayor, the prospect of a trip to Windsor Castle to meet the Queen was enough to send some of those investors Boris wanted so badly, into a state of "childlike excitement".
Another word for 'charm offensive' might be 'spin', because this is exactly what we saw in operation.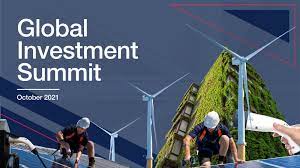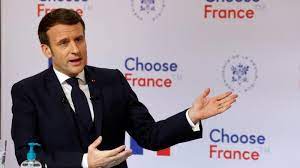 It was to help overcome the awkward fact that the 'summit' covers up a huge row going on at the most senior levels within the Conservative government about how to reach the 'net-zero' target, because they can't actually afford to do it alone.
Ministers were keen, too, to ensure that the total investment promised ahead of the event would beat the €3.5 billion (£3 billion) of deals announced by President Emmanuel Macron at his annual 'Choose France' conference earlier this year.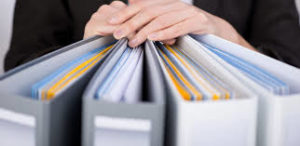 I hold my hands up, and confess that I was guilty of 'spinning' news as well.
I called it 'top spin' when I did it, so that nothing was actually untrue, but the facts were presented in such a way that the audience would be tempted to stay with the story.
For instance many years ago, in a Current Affairs television programme investigating police behaviour during a bombing campaign, we explored how officers had 'found' an explosive device in a wall, but didn't cordon off the entire area, as was usual.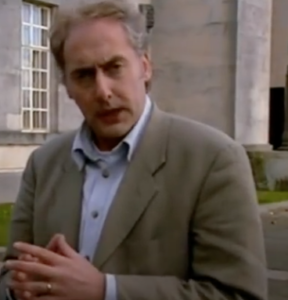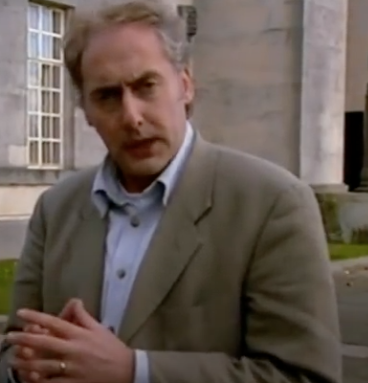 The clear implication was that the device had been planted there.
As part of the programme commentary I used the cliche "we are handing over our file to the police", which is a line used ONLY to 'sex-up' a story for the viewer.
The 'file' in fact consisted of one side of A4 paper because EVERYTHING else was in the programme! Using the phrase came back to haunt me, though, because officers from an outside force looking into it all, asked to see me to LOOK AT MY FILE! The men quickly realised I had, in fact, almost nothing, so we all went out for a drink instead.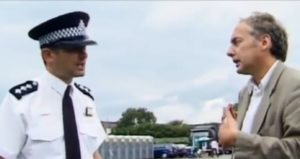 This incident does, however, highlight that the public should be told the truth in 'stories', and how 'news' from key organisations may not, in fact, be all it seems…
Next week, Phil examines the truth behind the much-hyped COP26 conference on climate change.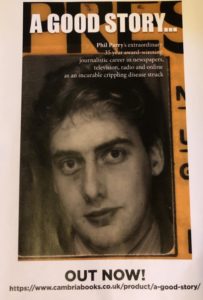 Tomorrow – why a 'challenger' bank with a huge branch on Wales' premier shopping street which claims it has "unparalleled levels of service", refuses to give a contact email/gmail address for customers
The memories of Phil's decades long award-winning career in journalism as he was gripped by the incurable neurological disease Hereditary Spastic Paraplegia (HSP), have been released in a major book 'A GOOD STORY'. Order it now!
Publication of another book, however, was refused, because it was to have included names.