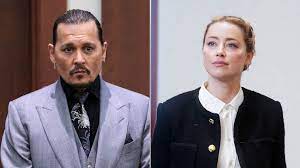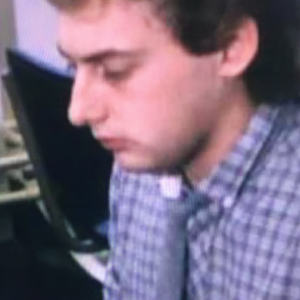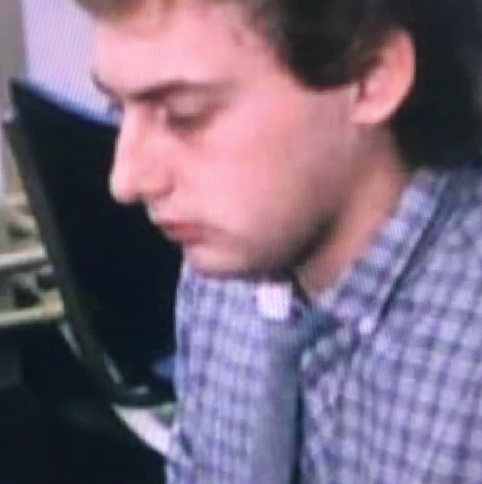 After 23 years with the BBC, and 38 years in journalism (when he was trained to use clear and simple language, avoiding jargon), our Editor Phil Parry knows better than most, the vagaries of legal actions, when star actor Johnny Depp was found to be a "wife-beater" by a British judge, but won his case in the US, and a huge department store continues to use him to endorse a product. 
In the past he has described how he was assisted in breaking into the South Wales Echo office car when he was a cub reporter, recalled his early career as a journalist, the importance of experience in the job, and made clear that the 'calls' to emergency services as well as court cases are central to any media operation.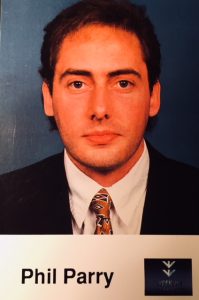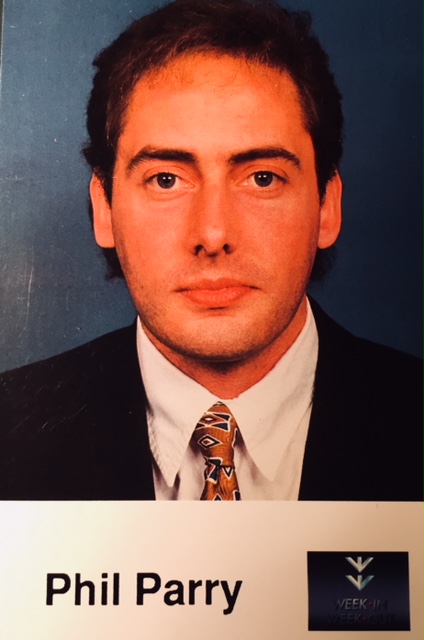 He has also explored how poorly paid most journalism is when trainee reporters had to live in squalid flats, the vital role of expenses, and about one of his most important stories on the now-scrapped 53 year-old BBC CW TV Current Affairs series, Week In Week Out (WIWO), which won an award even after it was axed, long after his career really took off. 
Phil has explained too how crucial it is actually to speak to people, the virtue of speed as well as accuracy, why knowledge of 'history' is vital, how certain material was removed from TV Current Affairs programmes when secret cameras had to be used, and some of those he has interviewed.
He has disclosed as well why investigative journalism is needed now more than ever although others have different opinions, how the pandemic played havoc with media schedules, and the importance of the hugely lower average age of some political leaders compared with when he started reporting.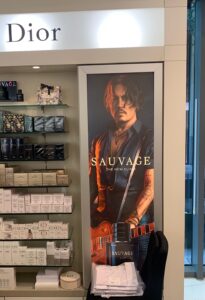 It may be unwise for officials to celebrate too soon.
The star Hollywood actor Johnny Depp was awarded $10 million in compensatory damages and $5 million in punitive damages by a court in Virginia on Wednesday, over a first-person Washington Post article four years ago from his former wife Amber Heard, in which she had claimed she was a survivor of domestic abuse.
He hasn't been backwards in coming forwards either, and was seen celebrating at a pub in Newcastle, and in the past has made several surprise appearances around the UK while he supported ageing rocker Jeff Beck on tour.
Even during the high-profile trial, Mr Depp's picture continued to be used to endorse Dior's Eau Sauvage in the perfume section of Cardiff's giant John Lewis (JL) department store.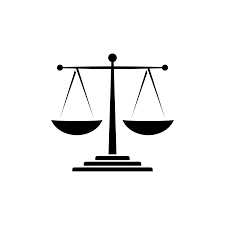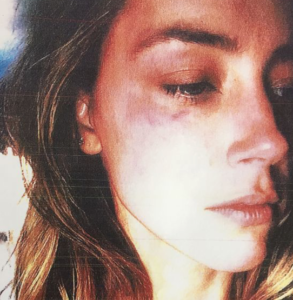 However Ms Heard has already said she will appeal, and she won $2 million in her successful countersuit against Mr Depp.
And in the UK it was a rather different story, too, when he lost his bid to appeal against a scathing High Court ruling that he battered Ms Heard 12 times.
A judge at this court decided that The Sun was right to brand Mr Depp a "wife beater" for a series of brutal attacks on Ms Heard, and in March last year the court ruled that his appeal had "no real prospect of success".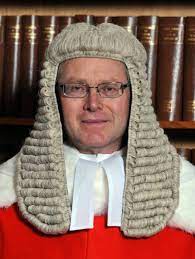 For these reasons it seems bizarre in the extreme that JL kept using his photograph to promote a male perfume.
It appears even odder that the picture was still being employed by the department store, DURING the trial, when, of course, Mr Depp had not been found innocent in the American court.
It might, therefore, be useful, to remind ourselves of what the court in the UK decided.
In the original libel case last year, the judge Mr Justice Nicol concluded Mr Depp had beaten Ms Heard 12 out of 14 times – starting in 2013 when he slapped the actress after she made a comment about his tattoo. He dismissed two allegations made by Ms Heard in 2014 and 2015, but said he couldn't conclude she had been "untruthful".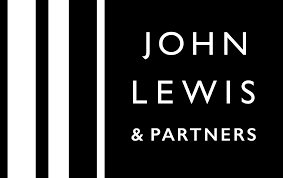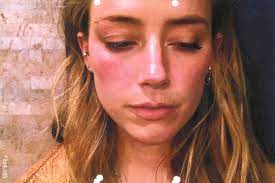 The judge also found Mr Depp put his ex-wife in "fear for her life" on three occasions – including during a "three-day hostage situation" in Australia in March 2015, where £120,000 worth of damage was caused to their rented home. Mr Justice Nicol ruled that Mr Depp attacked Ms Heard 12 times during their relationship, and that The Sun article about the assaults, was "substantially true". These were:
In early 2013, Mr Depp slapped and knocked Ms Heard to the ground after she made a joke about his "Wino Forever" tattoo.
In March 2013, Mr Depp flew into a rage while high on drugs and hit Ms Heard so hard he made her lip bleed.
In June 2013, Mr Depp attacked Ms Herd in a trailer at Hicksville – throwing glasses at her and ripping her dress.
In May 2014, Mr Depp screamed at her on a private jet after taking drugs and boozing before kicking her in the back or bum.
In 2014, Mr Depp grabed Ms Heard by the hair, slapped her and pushed her to the ground on a detox trip to the Bahamas.
In January 2015, Mr Depp again attacked Ms Heard while on drugs – this time slapping her and pushing her to the ground. He then stood over her yelling.
In March 2015, Mr Depp launched into a brutal three-day attack in Australia – leaving Ms Heard with a broken lip, swollen nose and cuts all over her body. He trashed the house in a violent rampage and pushed her to the ground, choking her and spitting in her face as he made Ms Heard "fear for her life".
In March 2015 in the couple's LA home, Mr Depp grabbed Ms Heard in front of her sister and repeatedly hit her.
In August 2015 on the couple's honeymoon, Mr Depp pushed Ms Heard against a wall by grabbing her by the throat.
In December 2015, Mr Depp chucked a glass decanter at Ms Heard at their LA home in a drug binge. He also slapped her and dragged her through the apartment by her hair – ripping a chunk out. He then hit her again in the back of the head and headbutted her in the face and screamed "I will f***ing kill you". Mr Depp then pushed her face into a mattress and repeatedly punched her in the back of the head.
In April 2016 at Ms. Heard's birthday party, Mr Depp assaulted her after receiving "grim news" about his finances.
In May 2016, Mr Depp chucked a phone at Ms Heard – injuring her eye – before pulling her hair and striking her.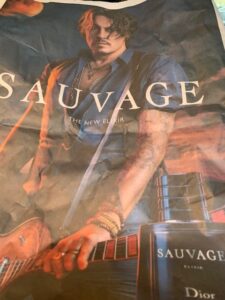 The judge dismissed two allegations made by Ms Heard, but did not conclude she had been untruthful. These were:
In December 2014, Ms Heard claimed Mr Depp was "violent towards" her, and later branded himself a "f***ing savage". This is, perhaps, appropriate given that the perfume Mr Depp advertises is 'Sauvage'.
In November 2015, she said Mr Depp "threw her around the room" and pushed her over a chair.
Perhaps JL are a little embarrassed.
Judging by their astonishing silence this might be a reason.
I asked the JL Press Office (PO) for an explanation of their policy, and was told the same day, that the issue would be 'looked into'. At the same time I was asked to provide a deadline.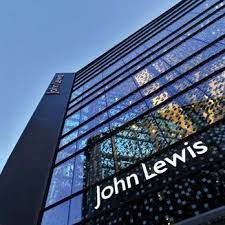 This has been the ONLY response from the JL PO which is meant to serve the media: "Hello Phil, Thank you for your email and getting in touch. We will look into this for you – please could you let me know what your deadline is? 
"Press Office
John Lewis & Partners
External Communications
171 Victoria Street, London, SW1E 5NN
pressoffice@johnlewis.co.uk
Direct: 01344 82 5080
Internal: 742 – 5080
Out of office hours: 
020 7592 6994 for John Lewis 
01344 82 5922 for Waitrose".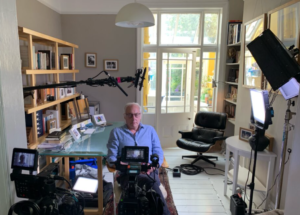 My immediate reply was that the statement should be given 'ASAP', however, nothing has been provided. And this was LAST YEAR!
I don't expect any response either to this piece, or Mr Depp's victory in the US, but I can almost hear the sound of champagne glasses clinking in the JL headquarters…