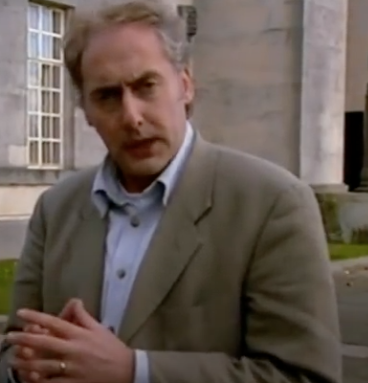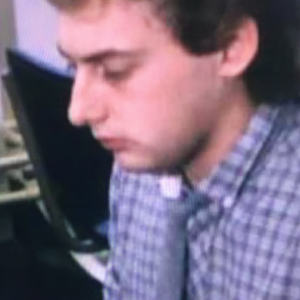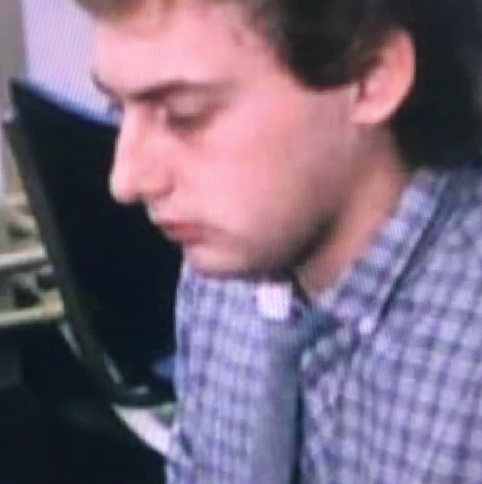 Here our Editor Phil Parry looks at how people who have been disgraced rarely apologise for the actual action at the centre of it all, just for 'any offence caused'
In the past he has described how he was helped to break into the South Wales Echo office car when he was a cub reporter, recalled his early career as a journalist, the importance of experience in the job, and making clear that the 'calls' to emergency services as well as court cases are central to any media operation.
He has also explored how poorly paid most journalism is when trainee reporters had to live in squalid flats, the vital role of expenses, and about one of his most important stories presenting the now-scrapped 53 year-old BBC Cymru Wales (BBC CW) TV Current Affairs series, Week In Week Out (WIWO), which won an award even after it was axed, long after his careerreally took off.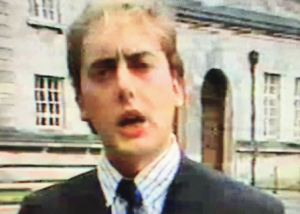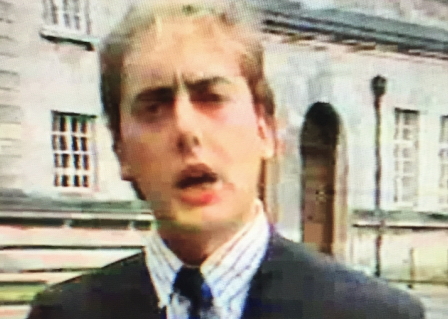 Phil has explained too how crucial it is actually to speak to people, the virtue of speed as well as accuracy, why knowledge of 'history' is vital, how certain material was removed from TV Current Affairs programmes when secret cameras had to be used, and some of those he has interviewed.
Earlier he outlined why investigative journalism is needed now more than ever although others have different opinions, and how information from trusted sources is crucial at this time of crisis.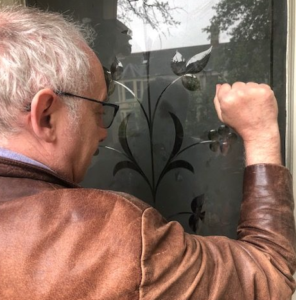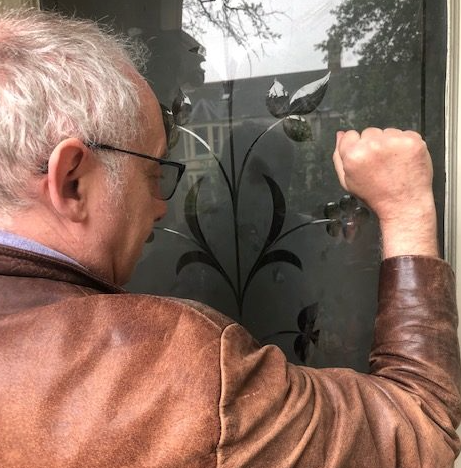 Significant figures in positions of power who have been caught out almost never say sorry properly, and it INFURIATES me!
During a long career in journalism this salient fact has always been uppermost in my mind, and was once again hit home for me by recent events.
The Principal and Vice-Chancellor (VC) of Aberdeen University (AU) George Boyne travelled to a locked down area of Wales and said:  "I sincerely apologise for any concern this may cause".
This was supposedly for 'a medical appointment' AU said, and the police decided to take no action, but this 'clarification' doesn't adequately explain why (according to information received by The Eye) the stay was due to be for TWO weeks or why he needed to be accompanied to Penarth by his wife.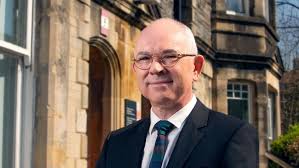 Plainly Professor Boyne's superiors took the matter raised by The Eye seriously, 'apology' or otherwise.
Esther Roberton, Senior Governor of AU, told The Eye at the time of the incident last month: "The Principal has informed me of this matter and I will take advice and consult with fellow trustees to consider the full implications of his actions."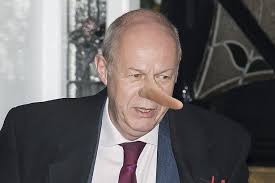 But Professor Boyne is not alone.
The disgraced former First Secretary (effectively the deputy Prime Minister) Damian Green also 'apologised' for making writer Kate Maltby feel uncomfortable in 2015.
Note the fact that Mr Green didn't apologise for the incident itself of alleged sexual harassment just for making her 'feel uncomfortable'.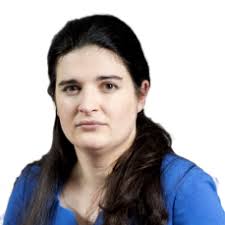 But obviously this wasn't enough for Ms Maltby who has underlined her desire for a full apology.
In one article for the Sunday Times in December 2017 headlined:  "All I wanted from Damian Green was an apology" she said:  "Nothing has hurt me during this process like the silence of friends in the Conservative Party. When Green was allowed to take prime minister's questions halfway through the investigation, I had to watch them cheer him on from the parliamentary benches. I have had no support from the Conservative Women's Organisation or my local party".
Mr Green was "asked to quit" not because of this episode, but after he was found to have made "inaccurate and misleading" statements over what he knew about claims that pornography had been found on his office computer in 2008.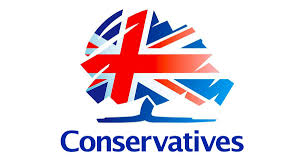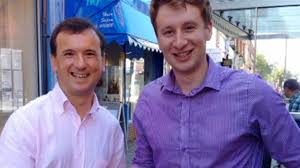 He is the son of the former Managing Director of the Western Mail and Echo Howard Green when I was on the South Wales Echo, and with journalism in his family background you might have thought he would have known better.
Apparently not!
This controversy came before another case where an 'apology' was central.
The former Secretary of State for Wales Alun Cairns was forced to resign over claims he had known about the role of one-time aide Ross England in the 'sabotage' of a rape trial.
Mr England had earlier been photographed placing a fake 'parking ticket' in a post-it note on a political opponent's car.
Mr Cairns had denied knowing Mr England had made claims about a woman's sexual history in a rape trial in April 2018 presided over by Judge Stephen Hopkins QC, causing the case to collapse, but BBC Wales found he had been sent an email about the incident much earlier.
The alleged rape victim said: "I would like an apology from the party and Alun Cairns…I can't believe that not one senior Welsh Conservative has said that what he did was wrong".
Only a few weeks ago this kind of 'apology' hit the headlines once again when the man in charge of a giant banking company made the news for all the wrong reasons.
The Chairman of Credit Suisse (CS) and non-executive director of GlaxoSmithKline (GSK) supposedly also 'apologised' over events at his 60th birthday party, which featured a black performer dressed as a janitor dancing on stage.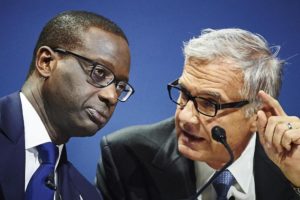 At the party for Urs Rohner in a Zurich restaurant, Tidjane Thiam, then the bank's Chief Executive, left the room as the performer danced on stage and swept the floor, The New York Times reported.
Mr Thiam's partner and another couple at his table, including Emma Walmsley, the GSK Chief Executive, reportedly followed.
The birthday party for Mr Rohner, held last November, featured 1970s costumes and performers.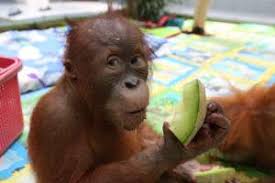 Mr Thiam returned to the party, where Mr Rohner's friends reportedly performed on stage wearing Afro wigs.
But the 'apology' was (as usual) not a proper one for what was obviously a clear case of racism.
The report of the event prompted CS to 'apologise' for "any offence caused" and to say that the report was "a total mischaracterisation of the evening" and there was "never any intention to cause offence".
That word 'mischaracterisation' is another one, along with non-proper 'apologies', which is sure to make the blood boil of any self-respecting journalist – it either happened or it didn't!
WHY IS IT SO DIFFICULT TO SAY 'THIS WAS WRONG, SORRY'?!
Tomorrow – more disturbing revelations of how leading presenters apparently flout new rules. 
Phil's memories of his astonishing 37-year award-winning career in journalism (including some of the stories he has covered which should have prompted proper apologies) as he was gripped by the rare neurological disabling condition Hereditary Spastic Paraplegia (HSP), have been released in a major book 'A GOOD STORY'. Order the book now!