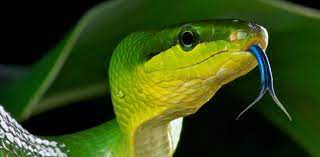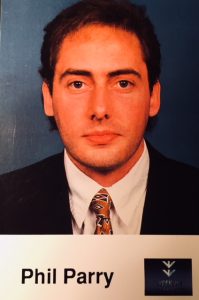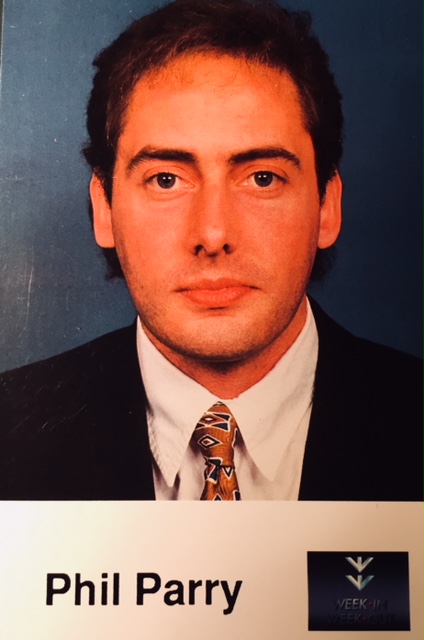 During 23 years with BBC Cymru Wales (BBC CW), and 38 years in journalism (when he was trained to use clear and simple language, avoiding jargon), political stories have always been central, but here our Editor Phil Parry looks at how the REAL issue is often missed. 
In the past he has described how he was assisted in breaking into the South Wales Echo office car when he was a cub reporter, recalled his early career as a journalist, the importance of experience in the job, and made clear that the 'calls' to emergency services as well as court cases are central to any media operation.
He has also explored how poorly paid most journalism is when trainee reporters had to live in squalid flats, the vital role of expenses, and about one of his most important stories on the now-scrapped 53 year-old BBC CW TV Current Affairs series, Week In Week Out (WIWO), which won an award even after it was axed, long after his career really took off.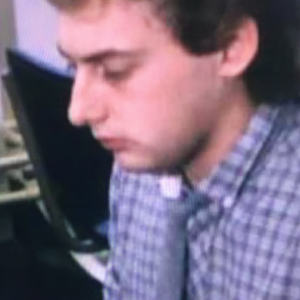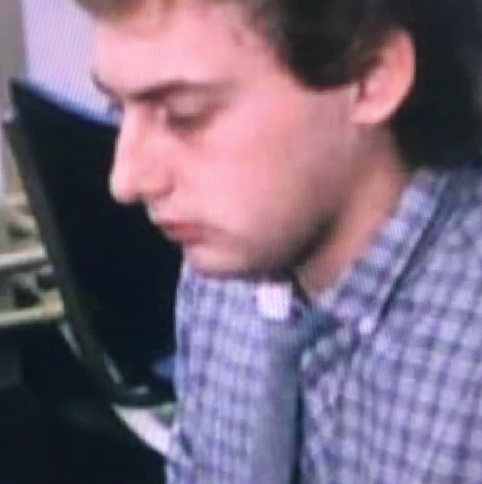 Phil has explained too how crucial it is actually to speak to people, the virtue of speed as well as accuracy, why knowledge of 'history' is vital, how certain material was removed from TV Current Affairs programmes when secret cameras had to be used, and some of those he has interviewed.
He has disclosed as well why investigative journalism is needed now more than ever although others have different opinions, how the pandemic played havoc with media schedules, and the importance of the hugely lower average age of some political leaders compared with when he started reporting.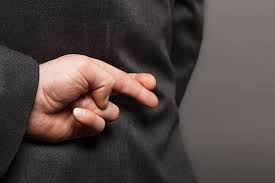 In all the years I have been in journalism, political coverage has been pivotal – but I often felt the public wasn't being told the REAL story.
Five days before Christmas, with truth and stories so much on people's minds, this has been thrown into sharp relief for me.
A prime example is the recent row over the Tories London Christmas party last year, against lockdown rules at the time which, we were told, was a "business meeting", even though it went on until 2 am, and people were plied with alcohol.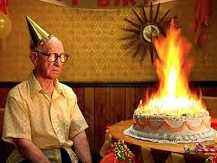 As one MP emailed to an angry constituent:  "It is clear there was a party and they lied. I owe you an apology for believing the bullshit".
I still don't feel we've got to the bottom of this even now (despite a tearful resignation by Allegra Stratton), and Boris Johnson appears to have survived it for the moment. The astonishing result of the North Shropshire by-election, though, has compounded his problems, along with, today, questions over alleged gatherings held at Number 10 during lockdown restrictions, after the emergence of a photograph which was taken at a time when curbs on meeting others were still in place.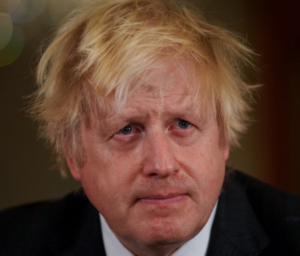 One seasoned political-watcher told me Boris will be out by Easter, and the Tories are known to be ruthless, so if their MPs think for an instant their seats are at risk with Mr Johnson at the helm, they will get rid of him. However 56 letters are needed to the Tory backbench 1922 Committee in order to trigger a formal vote of 'no confidence', and my guess is that he will still be in place in the spring.
Another one, closer to home, is the recent 'partnership' (we're not allowed to call it a 'coalition'), between the governing party in Wales of Labour (L), and their nationalist opponents Plaid Cymru (PC).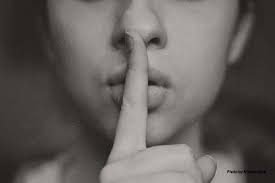 BBC Cymru Wales (BBC CW) told us that there was a "very wide-ranging" 'agreement' which included plans to change council tax and reforms to social care.
But the main policy plank for PC, has always been the 'problem' of second homes, yet this issue is INCREDIBLY complicated, which they know, so it hasn't really been touched at all. This fundamental fact is set against a backdrop of devolved government in Wales which has been a reality for 22 years. Sometimes PC have been in a position to do something about it, too!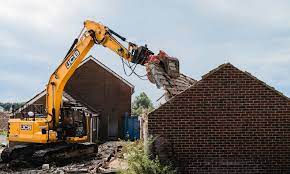 NOTHING significant has happened in all that time. The ONLY thing has been a four per cent surcharge on holiday homes in December 2020, which is a minor inconvenience. Yet PC were in coalition with L from 2007 and 2011.
Outwardly the Welsh nationalist party want to put an end to second homes, but they know it will wreck the Welsh economy, upon which those most exercised about the holiday homes controversy depend.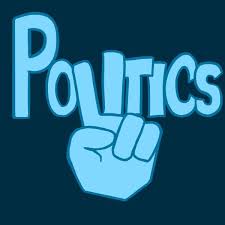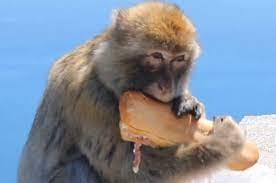 For them (and for many in L) second homes are a BAD thing, because they undermine the concept of a LOCAL community, where people who are born there (and probably speak Welsh) are priced out of the market because house prices soar when they are sought after by rich incomers, but those who have bought the homes may only be there part of the year on holiday.
On the other hand those same incomers bring money into that area (whatever nonsense you may hear about people coming with their own food!), spend it in local businesses (especially shops and restaurants) – so creating jobs that the locals need.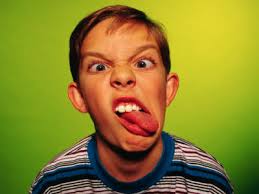 The politicians know this; so in 22 years of devolution, with control over planning laws, they have done virtually NOTHING about it!
Welsh Government (WG) ministers are proud of their powers, but apparently aren't willing to use them to ban second homes.
Officials say on the WG website: "The majority of functions under the planning Acts are devolved to the Welsh Ministers. The Welsh Ministers set policy and provide guidance to help good planning which can contribute to economic development, nature conservation and improve quality of life".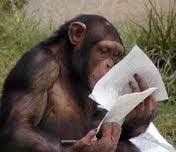 They have looked across the water, to what has happened in parts of England. In Cornwall for instance, they have made major changes affecting second homes, because, for them, the figures look frightful.
Statistics reveal that although Cornwall has just one percent of England's population, it has 17 per cent of the UK's second homes.
Politicians there have reacted to this, by banning the creation of new houses to be sold as holiday homes in some areas, such as Fowey.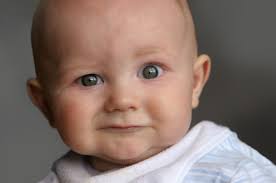 The pandemic has made things even worse, with house prices rising by the fastest rate in a decade, as wealthy people in cities hunt for countryside retreats across the UK (although the latest figures show that factor could, now, be fading).
So the price of country homes has increased by an average of £111,000 (5.5 per cent), yet a similar flat or house in central London went DOWN in value by an average of £8,000 (0.4 per cent) last year.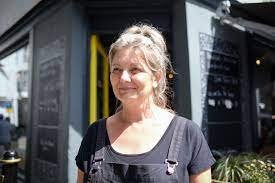 Tania Daniel said: "We were lucky when we bought our house – we're probably one of the last local families living in Fowey now". Rebecca Hemingway, from Fowey Folk Museum, stated: 'There's nobody with a view of the sea that's local".
The policy in Cornwall has, though, been confronted by huge hostility from some outsiders, and hasn't, actually, been terribly successful, with the local economy benefiting massively from it being a holiday area.
All the restaurants are busy, and there are queues to get into Brown Sugar Cafe, whose owner is… Ms Daniel!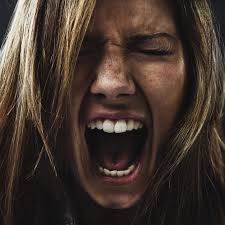 The number of second homes has in fact INCREASED, not decreased, with the policy seen as unfair and discriminatory.
One woman wrote online: "I have worked hard for my second home". Another said: "That's not fair. And how can you stop someone buying a house? It's bonkers".
Phil's memories of his extraordinary 38-year award-winning career in journalism (including Welsh political stories) as he was gripped by the incurable disabling condition Hereditary Spastic Paraplegia (HSP), have been released in a major book 'A GOOD STORY'. Order it now!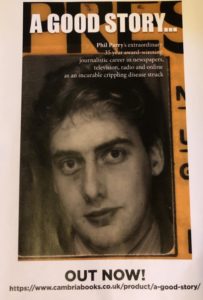 Regrettably publication of another book, however, was refused, because it was to have included names.