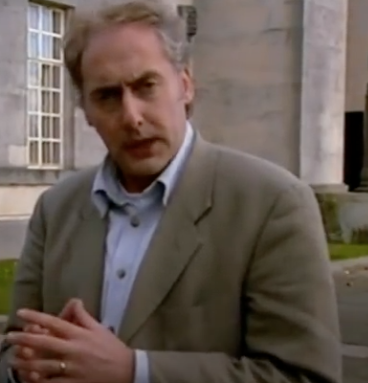 Here our Editor Phil Parry looks at how the suffering of ordinary people contrasts with that of key figures who bring us the news on lockdown restrictions, yet make public pronouncements about going to the beach. 
Earlier he has described how he was helped to break into the South Wales Echo office car when he was a cub reporter, recalled his early career as a journalist, the importance of experience in the job, and making clear that the 'calls' to emergency services as well as court cases are central to any media operation.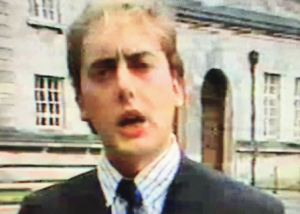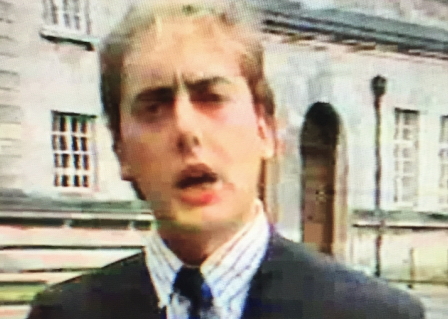 He has also explored how poorly paid most journalism is when trainee reporters had to live in squalid flats, the vital role of expenses, and about one of his most important stories on the now-scrapped 53 year-old BBC Cymru Wales TV Current Affairs series he presented for 10 years, Week In Week Out (WIWO), which won an award even after it was axed, long after his career really took off. 
Phil has explained too how crucial it is actually to speak to people, the virtue of speed as well as accuracy, why knowledge of 'history' is vital, how certain material was removed from TV Current Affairs programmes when secret cameras had to be used, and some of those he has interviewed.
He has also disclosed why investigative journalism is needed now more than ever although others have different opinions, and how information from trusted sources is crucial at this time of crisis.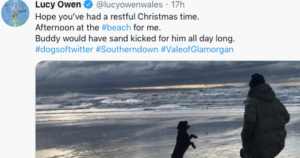 "Outrageous" "What an example to set!" "It's all right for them…" are just some of the words that have been used to me by people who have seen the recent public messages from two key broadcast figures in Wales.
Lucy Owen, the presenter of BBC Cymru Wales Today (WT), as well as a past programme on BBC Cymru Radio Wales (RW), tweeted over Christmas about how she had taken a trip to the beach at Southerndown in the Vale of Glamorgan.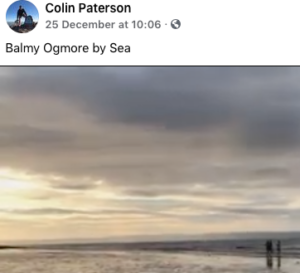 Meanwhile the Editor of BBC Cymru Radio Wales Colin Paterson (with whom she conducted an affair even though his officials had commissioned a programme she fronted) posted a video on Facebook (FB) about how he did the same thing at nearby Ogmore, and how "Balmy" it was.
Yet the Welsh Government (WG) rules appear clear enough: "If you are travelling away from home, you should travel to meet your Christmas bubble and return home in the course of 25 December.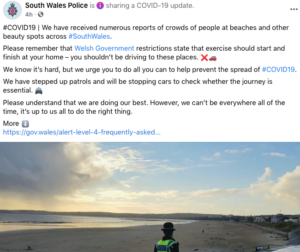 "..You should keep taking steps to reduce the spread of the virus, and this will help ensure that you enjoy Christmas Day as safely as possible."
Travel advice from South Wales Police (SWP) warns people going to beaches "you shouldn't be driving to these places".
Bizarrely Mr Paterson had also retweeted details of the lockdown restrictions from his own radio station which covered the Christmas period.

But Mrs Owen's home is near Cardiff (yet some way from Southerndown beach).
In April last year the website and magazine Style of the City reported:  "After growing up in and around Cardiff attending school in Llandaff, Lucy moved away from Wales to study an English degree at Royal Holloway, University of London.

"But the big city smoke of London couldn't keep her away from her Welsh roots and since returning to her home town Lucy has championed Wales."
Mrs Owen also treated us to a video of how she suffered a "turkey drama" (presumably at her South Wales home) by leaving plastic on the Christmas roast, but it cannot compare to the crisis endured by the families to whom she broadcasts every night with the latest lockdown rules.
She declared as she showed us what had happened: "I left a bit of the plastic on it…"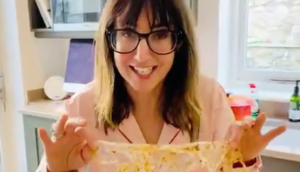 In the past, she has also described as a 'crisis' wearing odd shoes into the office to broadcast the lunchtime bulletin, and asked whether anyone would notice.
She even included for us a shocked face emoji after that comment, and following it Mrs Owen published on Twitter: "Crisis over!".
Yet she could, perhaps, have focused on the BBC CW website saying the same day that coronavirus/Covid-19 was the biggest cause of death in Wales last month, which many might see as a real drama.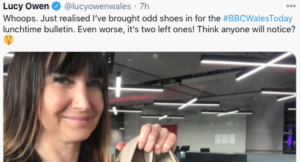 This was what she would have read instead of complaining about wearing odd shoes: "The mortality rate rose "significantly" for a second month, to 260 deaths per 100,000 people in Wales. It was also more than twice the rate in the most deprived areas compared with the least deprived areas."
Or maybe Mrs Owen could have turned to the news later at a UK level from her BBC colleagues, when the Health Secretary Matt Hancock told us the toughest Covid-19 rules had to be extended.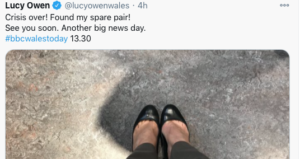 The main BBC website stated:  "Swathes of the nation already in tier three will remain there. Matt Hancock told MPs: "We've come so far, we mustn't blow it now."".
But it seems Mrs Owen's previous lover Mr Paterson may have blown it, because his FB video saying he was enjoying "Balmy Ogmore by Sea" was posted on Christmas Day.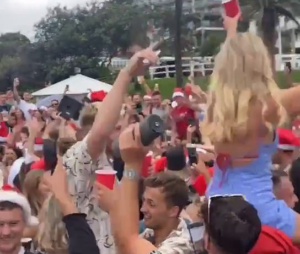 Enjoying the delights of a beach over Christmas is very much in the news now.
Australia could deport British backpackers flouting the lockdown rules after hundreds of revellers gathered at a party on a Sydney beach.
Videos shared on social media showed crowds on Bronte Beach on Christmas Day despite the restrictions, and the scenes have been reported as "absolutely appalling".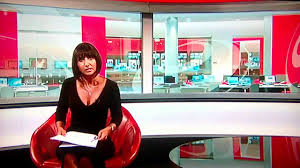 Yet delivering the news in Wales has not always worked well for Mrs Owen so perhaps it might be better if she just tells us about her shoes, going to the beach, or a 'drama' with her turkey.
WT programme-makers used a picture of Brighton Pavilion during coverage of the start of the hugely important Muslim month of Ramadan instead of a mosque, and the mistake was then featured in the Brighton Argus.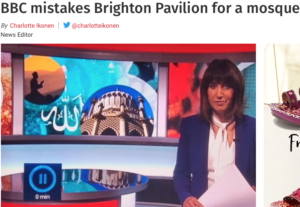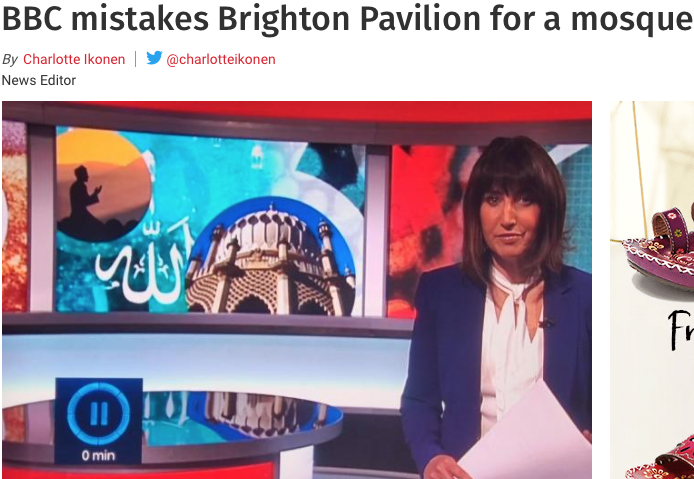 One Twitter user complained: "BBC Wales showing a picture of the Brighton Pavilion and getting it confused for a mosque when talking about Ramadan is kind of f****d?".
Another wrote furiously: "Not happy they've used a shot of Brighton Pavilion as though it's a mosque (presumably)".
And then there are her publishing skills – perhaps she could work in a plot line about difficulties with shoes, how properly to cook a turkey, or have the hero or heroine go to the beach.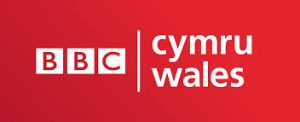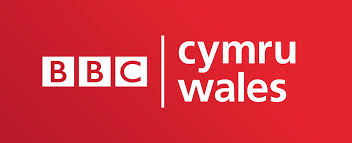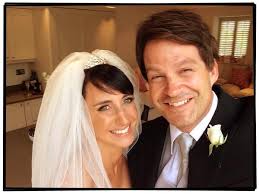 Apart from presenting WT, and the RW programme, she also hosts the BBC One Wales (BBCW) consumer affairs programme 'X-Ray' with her husband, Rhodri, who it's predicted she will split from.
She has published a book which raises funds for the Noah's Ark Charity for the Children's Hospital of Wales called 'Boo-a-bog in the Park'.
Mrs Owen has proclaimed: "The story is about how a little boy gets though a situation that is challenging for him with the help of an imaginary friend. But it's all about finding any way through a difficult time or situation. It's been a real family affair, with Rhod translating, and Gabs (then eight year old son) came up with idea for Boo-a-bog fun and games at the end of the book. 
"And the link to the charity as well makes it extra special for us. The theme of the story feels a good fit with the charity."
But, like Mrs Owen, Mr Paterson has also been no stranger to other controversies.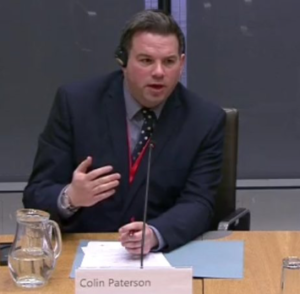 With his superior, Rhodri Talfan Davies at the helm of BBC Cymru Wales (BBC CW), there has been a huge shake up in the line up at RW as Mr Paterson struggled to combat low audience figures. He has described the new line up as a "creative challenge" and the RAJAR listening figures have made the scale of the challenge clear, revealing that his station had an average weekly audience of just 317,000 tuning in over one three month period.
Statistics have also shown that the total listening hours were 2,667,000, down from 3,074,000 in September last year, although up from 2,147,000 in December 2018. The listener average per week was 8.2 hours, down from 8.4 hours the summer of last year, but up from 6.8 hours in December 2018, and the market share was just 5.5 per cent, down from 6.0 per cent in September of 2019.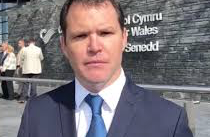 Among the changes instituted in a bid to stem the disastrous tide was a new breakfast programme hosted by different presenters on Monday to Thursday, to Fridays and Saturdays.
The Deputy Economy Minister in Wales Lee Waters MS has said publicly he is worried by what is happening and that there should be 'serious' and 'challenging' journalism, as well as objecting to the decision to drop the GMW programme.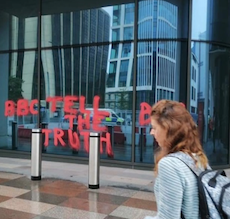 Mr Waters (himself a former producer on GMW) said the changes meant there would be "no serious news programme" broadcast by BBC CW at breakfast time. His comments echo statements on Twitter when he has called for more 'challenging' journalism.
But BBC CW remains fully behind the controversial changes to the RW schedule, saying it was "committed to delivering news to the widest audience".
If only he and his one-time lover Mrs Owen, were also committed to delivering news which did not jar with audiences who are under lockdown restrictions.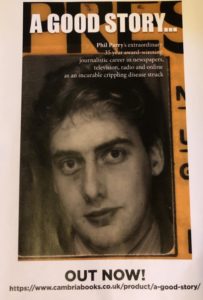 Like going to the beach…
Also on The Eye – how the mainstream media in Wales, like BBC Cymru Wales, ignore past controversies when 'celebrating' public figures. 
Tomorrow – as the difficult year of 2020 draws to a close, Phil shows how the future may be one of new technology.
The memories of his remarkable decades-long award-winning career in journalism (including Phil's years at The BBC) as he was gripped by the rare disabling neurological condition Hereditary Spastic Paraplegia (HSP), have been released in a major book 'A GOOD STORY' (which is very different to Mrs Owen's own book 'Boo-a-bog in the Park'). Order the book now! The picture doubles as a cut-and-paste poster!