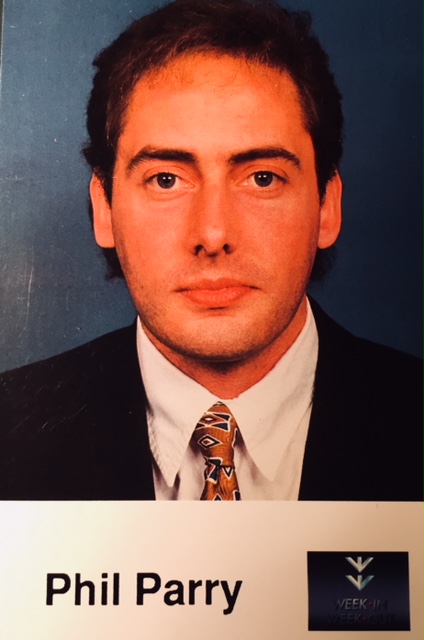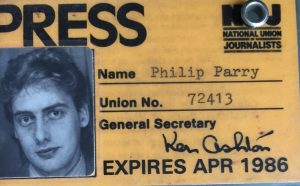 Here our Editor Phil Parry looks again at the problems in launching new newspapers, after the latest Welsh one could not be found on shelves at the weekend, and earlier had urged readers to give help in order to hire another journalist.
In the past he has described how he was assisted in breaking into the South Wales Echo office car when he was a cub reporter, recalled his early career as a journalist, the importance of experience in the job, and making clear that the'calls' to emergency services as well as court cases are central to any media operation.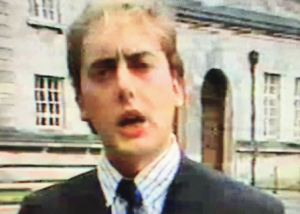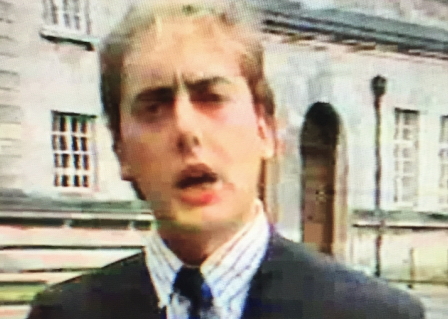 He has also explored how poorly paid most journalism is when trainee reporters had to live in squalid flats, the vital role of expenses, and about one of his most important stories on the now-scrapped 53 year-old BBC Wales TV Current Affairs series, Week In Week Out (WIWO), which won an award even after it was axed, long after his career really took off. 
Phil has explained too how crucial it is actually to speak to people, the virtue of speed as well as accuracy, why knowledge of 'history' is vital, how certain material was removed from TV Current Affairs programmes when secret cameras had to be used, and some of those he has interviewed.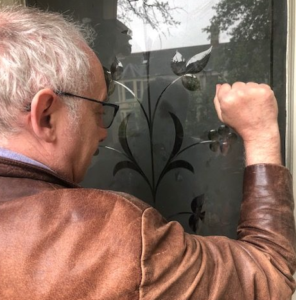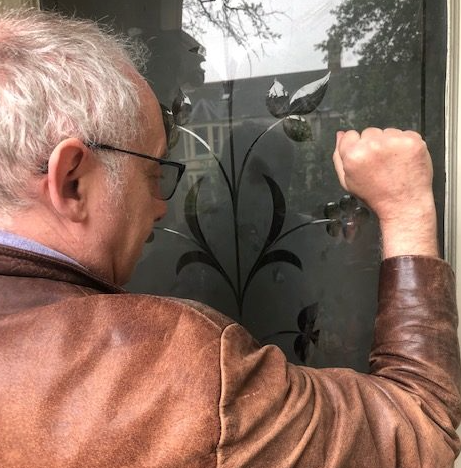 He has disclosed as well why investigative journalism is needed now more than ever although others have different opinions, how the current coronavirus (Covid-19) lockdown is playing havoc with media schedules, and the importance of the hugely lower average age of some political leaders compared with when he started reporting.
The road to a successful launch of a long-lasting new newspaper is one that is strewn with wreckage.
After a career in journalism of 38 years I know this fundamental fact better than most, and it has been thrown into sharp relief for me by the problems now facing the latest one in Wales.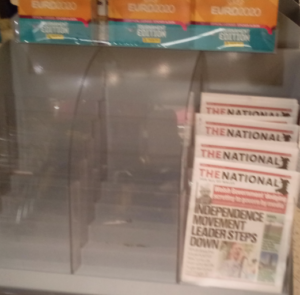 The benefits of having a free media are massive, but it shows there can be major issues when, in one Cardiff supermarket, copies of The National (TN) (launched on St David's Day this year – March 1) could not be found around midweek, and the latest issue, due out last Saturday, wasn't on the shelves at all by the evening, in the same store.
A large bundle of unsold copies of TN were also spotted in another supermarket in the city.
These facts come as all newspapers (particularly local ones) are facing enormous pressure. 
Of course they could just be distribution problems for TN, and they do not necessarily mean it has run out of road – new papers usually bow out with a whimper not a bang (to mix my metaphors!) – just that the whole thing is, er, a bit of a car crash!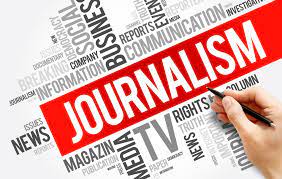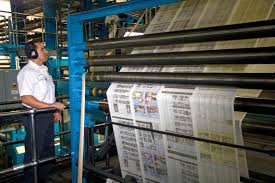 Distribution costs (unlike with purely online ventures) are sky-high, and establishing a fresh brand presents a formidably high hurdle for anyone wanting to start a new one. To readers, buying a particular newspaper is a habit which is formed over months and years, while for newspaper owners it is enormously expensive getting the product into newsagents and supermarkets, as the iron law of the market prevails.
So unless there is a generous benefactor who will subsidise the newspaper, or it is effectively run as a charity for political purposes and supported by the taxpayer, (as in the case of the nationalist website Nation.Cymru [NC]) it will flop.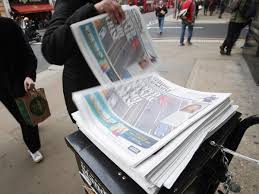 You only have to look at the UK's first colour newspaper, Today (where the Political Editor was one Alastair Campbell) which closed its doors in 1995, to see the huge problems in action (although the issue of stamping out competition may also have been a factor). Its sister publication, the loss-making Sunday Today, fared even less well, shutting a long time before this – and both were stuffed with staff (I know because I worked on the pair). The London Daily News (which had an enormous number of journalists as well) only lasted for FIVE MONTHS, before it was scrapped in July 1987.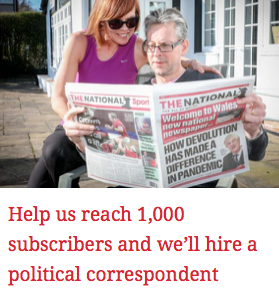 So the evidence is clear that a lot of money is needed (along with being prepared to lose it for a long time) to start a new newspaper.
There had been earlier signs, too, that TN might not succeed (apart from not being found on the shelves of one supermarket last Saturday, and bundled up, unsold, in another). In one of TN's first headlines, it had declared:  "Help us reach 1,000 subscribers and we'll hire a political correspondent". It is coming to something when a newspaper must turn to its own readers for help in hiring a reporter!
Yet even the paltry figure TN officials wanted to reach, seemed ambitious, as it has been revealed they had a far lower number a few weeks after its launch.The 'editorial leader' as he has been described, Gavin Thompson (who also edits The Argus in Newport) said: "Our journalism is funded by our digital subscribers. At time of writing, 430 of you had signed up to become subscribers, many taking out an annual subscription". Mr Thompson of the Newsquest Media Group (NMG), released a 'manifesto' for the contentious project in which he said founder, Huw Marshall, (there are other controversial financial backers): "worked hard to convince us it was viable" and that "The journey began with a crowdfunded campaign by independent organisation New Media Wales".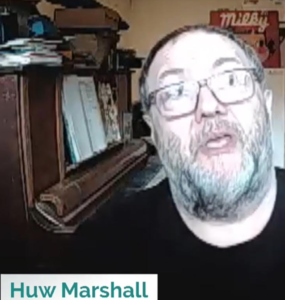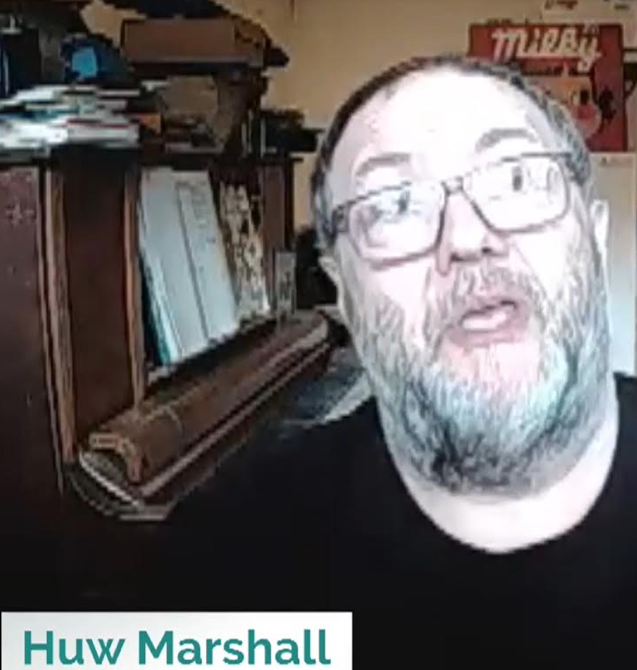 But TN has not been well received.  A reader of the paper's first edition said:  "It looks like the Wrexham Leader from the 1970s", and those in authority took a pretty dim view as well. The Welsh Government (WG) minister Lee Waters (a former producer on the BBC Cymru Wales [BBC CW]) radio programme Good Morning Wales (GMW) stated on Facebook:  "Well I've just bought a copy and think its pretty dull", which was ironic as he had wished an earlier 'pilot' "Best of luck"!
Indeed the reviews generally for TN have not been good, and the neutrality of its output has been questioned, when this is an important tenet of news journalism.


This was the published comment by one writer online: "It (TN) starts with worthy statements about how we deserve better fearless, independent and unintimidated media in Wales and should be happy to pay for it then gives us a timid, third rate product filled mainly with political comment from compromised sources who wouldn't know a truth if it whacked them over the head with a cricket bat".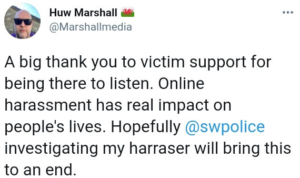 However Mr Marshall presumably knows the problems they face only too well, because he has himself faced numerous challenges. This individual, whose disturbing past my journalists have exposed in several factual pieces, said nine days ago (in Welsh) on Twitter: "Tomorrow's plans? Writing Welsh articles for the @nationalwales. Talk with the police once again because of online harassment, speak to @dmcatakedown about a website that uses my photos without permission. Talk to @digitalocean about removing a libellous web site…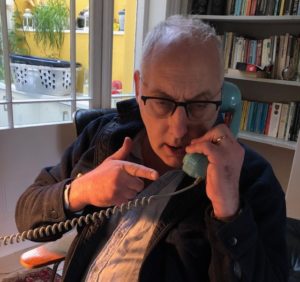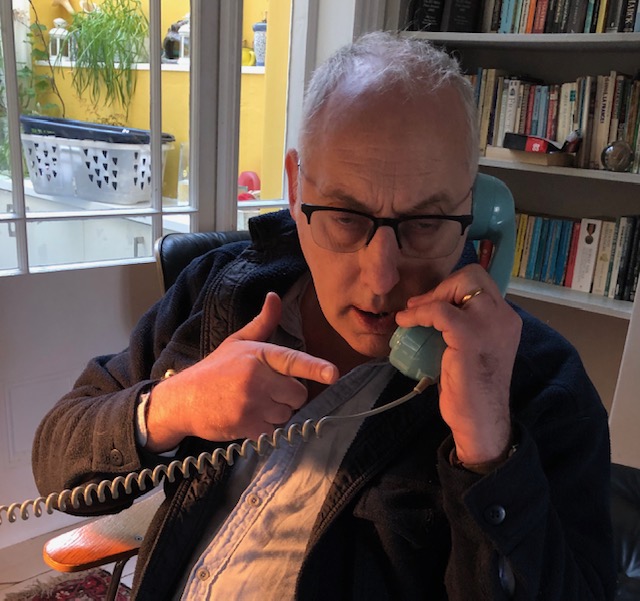 When Mr Marshall tried earlier to have The Eye closed down, he alleged "violent threats and harassment" when there have been no threats of violence from my journalists, and the only harassment has come from him after he used social media to dub senior Welsh politicians, "twats", and me a "liar".
In response to the demand that my website should be shut, the reply was made that: "Huw Marshall has: 1. Been investigated by the police for harassment. 2. Made sick 'jokes' on Facebook about the murdering gunman Raoul Moat. 3. Called senior politicians Ken Skates and Peter Black 'twats' online. 4. Been reprimanded by Twitter. 5. Sent unwanted takeaways to people's houses".
The details of just one of those incidents make for harrowing reading.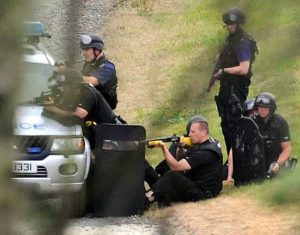 Two people died and a police officer lost the sight in both eyes when rampaging gunman Raoul Moat shot them, yet despite this on July 8, 2010 – with him trying to escape from armed police – Mr Marshall published a message on his Facebook (FB) site, reading: "Hi I'm a sexy 19 year old blond (sic) from the North East of England looking for some fun.
"My Mr Right should be a big strong ginger man with a fiery temper and a jealous nature, who also enjoys camping and writing long letters.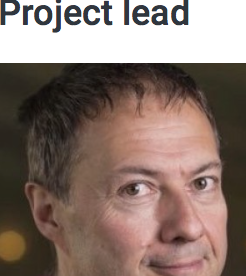 He has been dubbed a "chancer" on social media, and claimed several times online that he has contacted the police about me, when my revealing facts about his disturbing past isn't a police matter AT ALL!
His 'stories' have also been highly contentious. They have been accused of being "cut and pasted" from other publications by the UK satirical and investigative magazine Private Eye.
Evidently Mr Marshall does not know his journalist libel law (which is strange for someone involved in a new media service), because he has said on Twitter that I am a 'liar' and an "obsessive coward", linking the insults to an earlier piece I had written about his 'venture'.
However at the weekend he took issue with a Twitter comment from former Welsh Government (WG) minister Leighton Andrews (with whom he has crossed swords before), who had corrected Sky News, by saying that the lifting of lockdown applied to England, not the UK.
Mr Marshall wrote, sarcastically: "So hopefully you can get behind building a serious Welsh news platform? It's easy, thenationalwales/subscribe".
It appeared that TN did, though, have backers in high places. Apart from Mr Waters, the headline-grabbing Welsh Parliament/Senedd Cymru (WP/SC) member for Blaenau Gwent, Alun Davies, MS, declared on Twitter about TN: "Well.  I wish you best of luck with this initiative. Anything to strengthen our news environment should receive a warm welcome".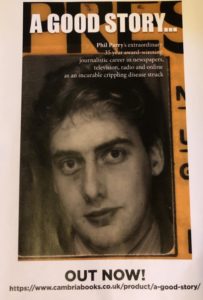 But it may not be welcomed by executives at TN, that the paper did not appear on the shelves of one supermarket in Cardiff, and was found bundled up, unsold, in another, coming so soon after its launch, when one had said: "Help us reach 1,000 subscribers and we'll hire a political correspondent".
Now perhaps they know how hard it is launching a new 'national' newspaper…
Phil's memories of his remarkable decades long award-winning career in journalism (before the advent of The National) as he was gripped by the rare disabling condition Hereditary Spastic Paraplegia (HSP), have been released in a major book 'A GOOD STORY'. Order the book now!