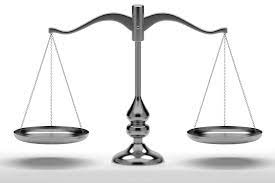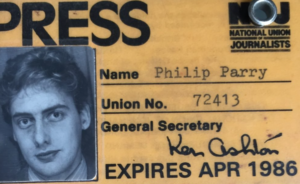 During 23 years with the BBC, and 38 years in journalism, our Editor, Welshman Phil Parry, always knew the importance of impartiality, but it is thrown into sharp relief by news now that the UK Government has announced a review of the corporation's impartiality, as a huge row developed over the revelation that a controversial left-wing presenter was to be hired, before officials made a U-turn, and did NOT appoint him.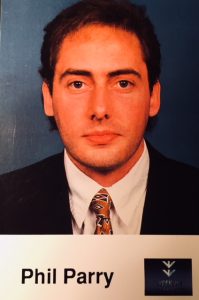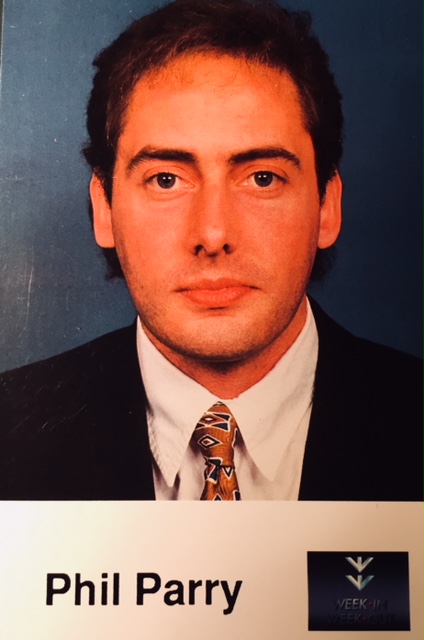 Earlier he described how he was assisted in breaking into the South Wales Echo office car when he was a cub reporter, recalled his early career as a journalist, the importance of experience in the job, and made clear that the 'calls' to emergency services as well as court cases are central to any media operation.
He has also explored how poorly paid most journalism is when trainee reporters had to live in squalid flats, the vital role of expenses, and about one of his most important stories on the now-scrapped 53 year-old BBC CW TV Current Affairs series, Week In Week Out (WIWO), which won an award even after it was axed, long after his career really took off. 
Phil has explained too how crucial it is actually to speak to people, the virtue of speed as well as accuracy, why knowledge of 'history' is vital, how certain material was removed from TV Current Affairs programmes when secret cameras had to be used, and some of those he has interviewed.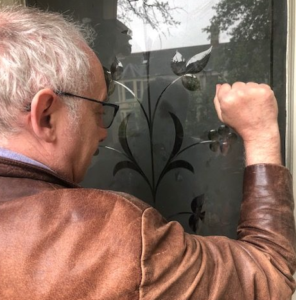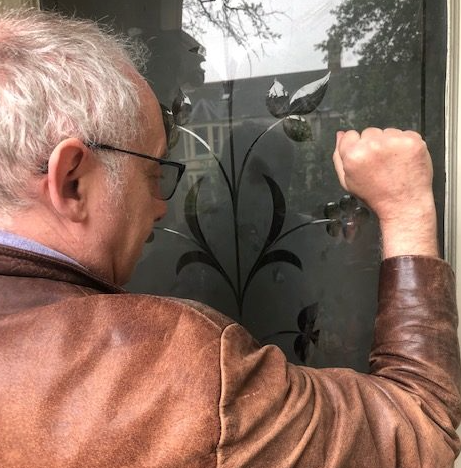 He has disclosed as well why investigative journalism is needed now more than ever although others have different opinions, how the pandemic played havoc with media schedules, and the importance of the hugely lower average age of some political leaderscompared with when he started reporting.
It is difficult to over-emphasise the importance of neutrality when it comes to journalism, and broadcasting.
But sadly this has been put centre stage again now, by an enormous row in which it was announced that a controversial personality was first to be hired as a stand-in presenter on BBC 5 Live, then it was revealed he was NOT to be appointed, and the UK Culture Secretary announced a review of the corporation's impartiality.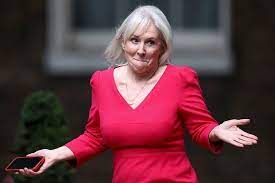 In making the announcement of the neutrality investigation Nadine Dorries said last month: "The Government is committed to ensuring the BBC is more impartial, more accessible and more reflective of our country's variety of viewpoints".
Following this, writer and broadcaster Matthew Stadlen revealed that he'd been hired by the BBC as a stand-in presenter.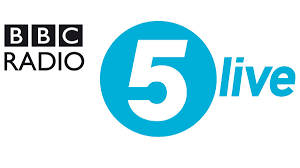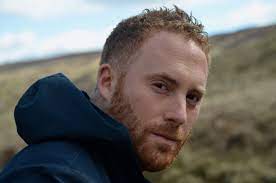 But officials later said that the "plans have changed", and added this was the case "for now", perhaps keeping the door open for Mr Stadlen to return.
As the Sun put it: "SPOOKED BBC bosses last night did a U-turn on hiring a controversial left-wing presenter after a huge impartiality row.
"Matthew Stadlen, 42, has spent years railing against Boris Johnson, Brexit and the Tories — accusing them of pandering to racists."
GB News host Dan Wootton argued in a post on Twitter the U-turn only took place "because they got found out".
Before the BBC reversed its decision, critics were quick to hit out against Mr Stadlen's appointment, with the Guido Fawkes politics blog branding him the broadcaster's "most biased presenter yet".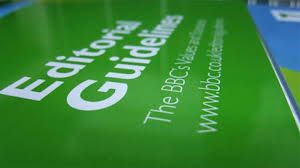 This controversy has come at an awkward time for the corporation, and only serves to underline constant problems.
Internal rules on impartiality in the BBC, state clearly: "If your work requires you to maintain your impartiality, don't express a personal opinion on matters of public policy, politics, or 'controversial subjects'".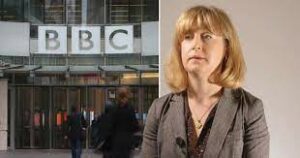 These rules also say that staff should avoid using disclaimers such as 'My views, not the BBC's' in their biographies and profiles, as they provide no defence against personal expressions of opinion.
Yet while they may enshrine fine sentiments, it appears the rules might not always have been adhered to.
Incredibly, on the very day that I had stressed the importance of impartiality in news, ANOTHER row about a lack of balance was finally reported by the BBC over the neutrality of the corporation's new head of its News Channel.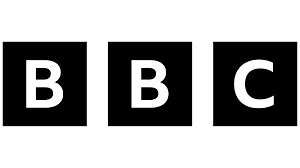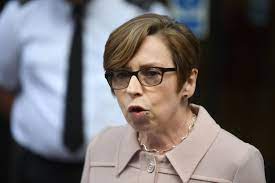 Jess Brammar (one-time Editor-in-Chief of HuffPost UK) was appointed to the vital role of overseeing the channel, and its international equivalent, BBC World, with it being stressed that personal views should not be publicised.
In announcing her appointment, the then director of News and Current Affairs, Fran Unsworth, proclaimed grandly: "… BBC News has to be impartial and independent. BBC journalists are hired from a variety of different backgrounds, but while working at the BBC, they leave any personal opinions at the door."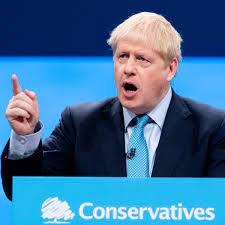 Yet a little digging might have exposed disturbing details, including the facts that Ms Brammar had used social media to accuse the Prime Minister Boris Johnson of lying in a television interview, and that she had compared Brexit to the TV comedy drama series Better Call Saul, but that it was "less funny or interesting or enjoyable".
In a since-deleted tweet she had also suggested that black people would leave the UK if Mr Johnson were re-elected in 2019, and in another post she recommended buying a book about British imperialism by Sathnam Sanghera "to piss off all the racists having a go at him".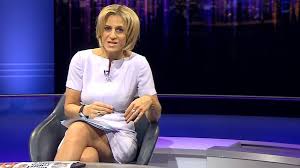 Apparently endorsing such remarks, it has been reported that the BBC has a left-wing bias, and is thought not to have even tried understanding what prompted people to vote for Brexit. There has, also, been criticism of the many 'left-wing' comics on its panel shows, although the argument is that there are few 'right-wing' ones.
Several senior journalists at the corporation including Emily Maitlis and Lewis Goodall, of Newsnight, have been carpeted for being biased, because its charter requires its journalism to be impartial.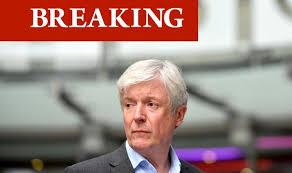 The use of social media by some senior figures to comment on political issues has also caused concern. Naga Munchetty, the BBC Breakfast presenter, was found to have breached guidelines over comments about a tweet by then President Trump, but Lord Tony Hall of Birkenhead, the Director General (DG) at the time, reversed the decision. The BBC news presenter, Huw Edwards, was accused of political bias after he 'liked' a tweet saying: "Vote Labour for the National Health Service".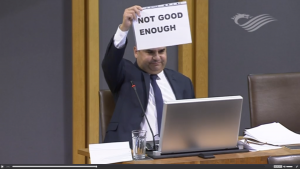 The corporation featured, as well, in a UK newspaper giving readers details of a "brutal" report by its regulator which attacked "bias", it has emerged. The report by regulator OFCOM stated:  "They (audiences) feel that the BBC lacks relevant content for their cohort, or that there is bias in the news". 
Controversies over impartiality (or lack of it) have also long dogged BBC Cymru Wales (BBC CW), and executives there were forced to say sorry after a tweet was 'liked' which had attacked a political party. The tweet from Neil McEvoy MS undermined the Abolish The Assembly (AA) party, and BBC CW said that 'liking' it was an 'error'.

The apology itself, though, caused a storm on social media, with one critic saying officials had "backtracked" after getting "stick". A formal complaint was made about it, and a critic said on Twitter:  "You mean liked and then told it mustn't be liked.  Not liked in error".
The leader of the Welsh Conservatives (WC) in the Welsh Parliament/Senedd Cymru (WP/SC), Andrew RT Davies, MS, accused, on social media, BBC CW of a "link" with nationalist party Plaid Cymru (PC) and that it was "unhealthy".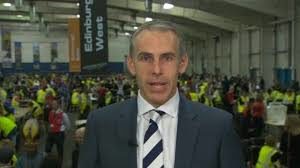 The unbelievable fight over alleged links between PC and BBC CW was soon after growing concern about figures who have joined the corporation from PC, and those that have moved in the other direction.
The political journalist at BBC CW Aled ap Dafydd, became PC's Director of Political Strategy and External Relations. Mr ap Dafydd's transfer followed the appointment of the former PC Chief Executive Rhuanedd Richards as Editor of BBC Radio Cymru (BBC RC) and the Welsh language online service, Cymru Fyw (she is now 'Director').The PC MS for Ynys Mon Rhun ap Iorwerth was also formerly a leading political journalist at BBC CW, joining the corporation in 1994.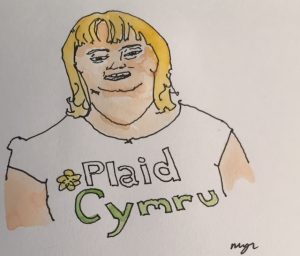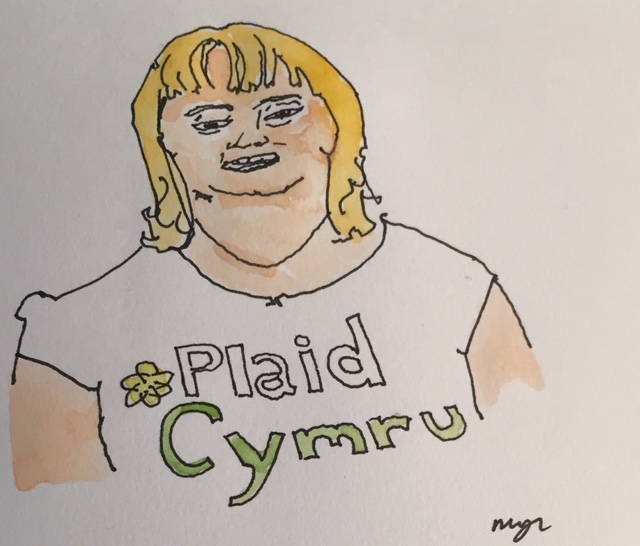 Perhaps this sort of behaviour, is what the present Director General (DG) Tim Davie had in mind when he said:  "Our research shows that too many perceive us to be shaped by a particular perspective", and stated that he wanted to stop presenters being "partisan campaigners on social media"…
It seems a shame that despite this declaration, a review on impartiality must be announced by the UK Government, as the BBC confronts the embarrassing news that it had first hired, then un-hired, a controversial presenter.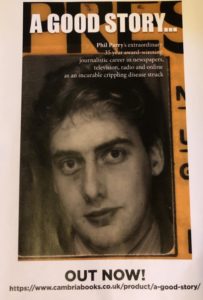 Phil's memories of his extraordinary 38-year award-winning career in journalism and 23 years at the BBC (when impartiality was always pivotal) as he was gripped by the incurable disabling condition Hereditary Spastic Paraplegia (HSP), have been released in the major book 'A GOOD STORY'. Order it now!