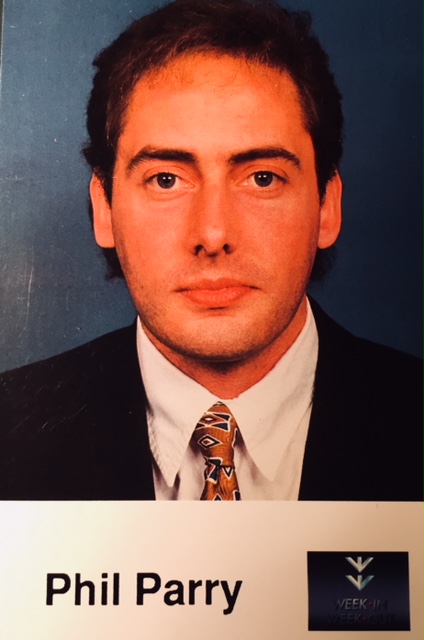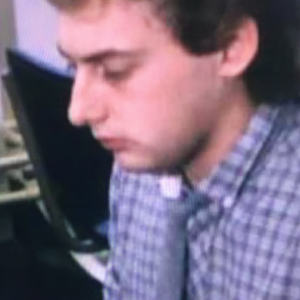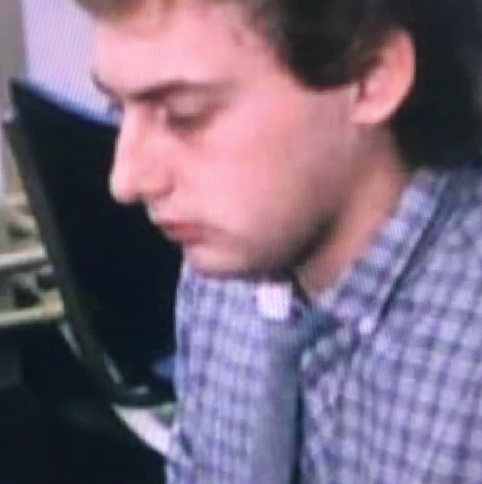 Here our Editor Phil Parry looks at another embarrassing mistake for BBC Cymru Wales (BBC CW), coming after its flagship TV news programme thought Brighton Pavilion was a mosque, its newsreader told viewers about her shoes when it carried reports about the death toll from Covid-19, and she informed them of going to the beach but the public was restricted by lockdown rules. 
Earlier he has described how he was helped to break into the South Wales Echo office car when he was a cub reporter, recalled his early career as a journalist, the importance of experience in the job, and making clear that the 'calls' to emergency services as well as court cases are central to any media operation.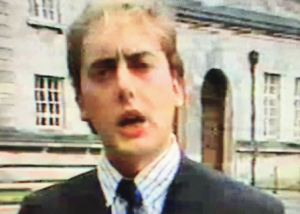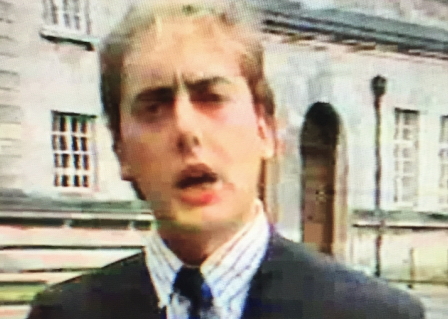 He has also explored how poorly paid most journalism is when trainee reporters had to live in squalid flats, the vital role of expenses, and about one of his most important stories on the now-scrapped 53 year-old BBC Cymru Wales TV Current Affairs series he presented for 10 years, Week In Week Out (WIWO), which won an award even after it was axed, long after his career really took off. 
Phil has explained too how crucial it is actually to speak to people, the virtue of speed as well as accuracy, why knowledge of 'history' is vital, how certain material was removed from TV Current Affairs programmes when secret cameras had to be used, and some of those he has interviewed.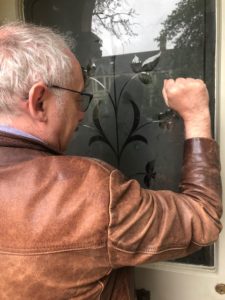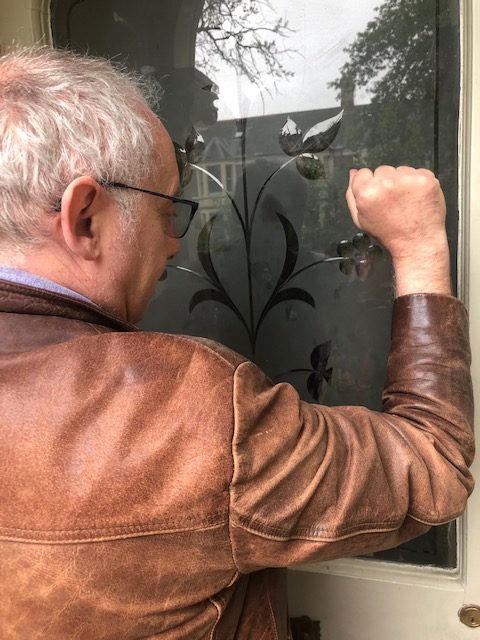 He has also disclosed why investigative journalism is needed now more than ever although others have different opinions, and how information from trusted sources is crucial at this time of crisis.
One mistake in journalism is bad but understandable, yet a whole litany of them starts to look like an embarrassing trend – especially when it concerns your flagship evening television news programme.
Exactly this, however, happened two days ago on BBC Cymru Wales Today (WT).
Film of an interviewee during a WT report, went viral after she was shown with a giant sex toy perched on a bookshelf behind her.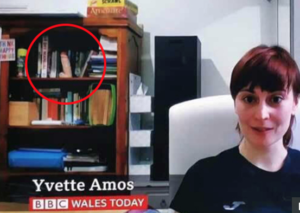 Yvette Amos of the Cardiff School of Dentistry was seen chatting from what appeared to be a study in a discussion on unemployment during the pandemic.
However, as she explained how people were being "passed over" for jobs, many WT viewers might have found their eyes strangely drawn to something lurking over her right shoulder – it was a large pink dildo taking pride of place between rows of books and family board games.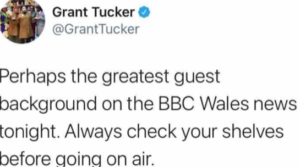 The picture was greeted by an enormous number of comments on social media, with one Twitter user saying:  "Always check your shelves before going on air", and it made headlines in UK newspapers.
But upset audience members were unable to vent their frustration on one WT Twitter account, because it was "no longer being updated".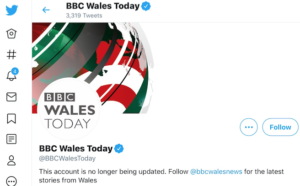 Yet this affair did give a whole new meaning to the broadcasting phrase I heard many times, of an item being "on the shelf"!
It comes, though, after other huge errors by WT (on which I worked for two years), and social media has often played a part.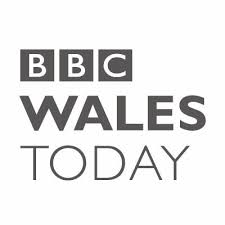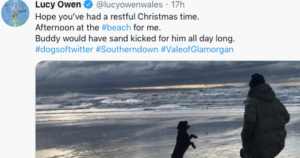 Lucy Owen, the presenter, tweeted over Christmas about how she had taken a trip to the beach at Southerndown in the Vale of Glamorgan.
But this was at a time when her viewers and their families were governed by severe lockdown restrictions.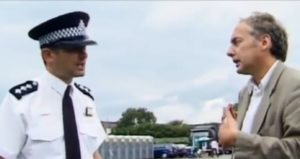 One Welsh local authority executive said:  "This is awful.  How can the public be expected to follow lockdown rules, when the people who tell them about them are going to the beach?!".
A government official told me:  "This is difficult for everyone, and people are trying so hard. This, though, undermines everything we are trying to do".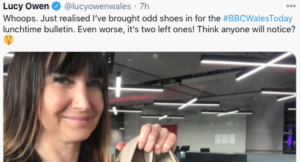 Guidance from the police also seemed crystal clear when Mrs Owen told us all about her trip.
Travel advice from South Wales Police (SWP) warned people against going to beaches, saying: "you shouldn't be driving to these places".
The website 'Visit the Vale' stated: "Wales is now in Tier 4 lockdown.  This means that you should not travel to the coast for exercise purposes unless you end your journey on foot… We know it's difficult, and asking you to stay away is very hard to do…", with a link to the Welsh Government (WG) site about the rules.
In the past, she has also described as a 'crisis' wearing odd shoes into the office to broadcast the lunchtime bulletin, and asked whether anyone would notice.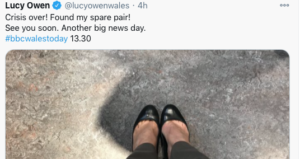 She even included for us a shocked face emoji after that comment, and following it Mrs Owen published on Twitter: "Crisis over!".
This can, though, hardly be described as a 'crisis' when compared with the main news of the day which Mrs Owen reads every night, about those who have died because of Covid-19/coronavirus.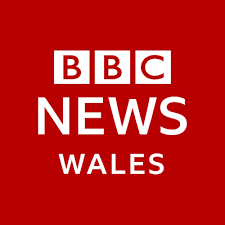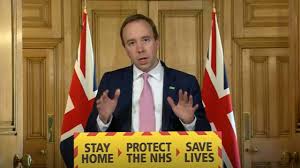 Earlier, as restrictions were strengthened then, it was confirmed that swathes of the UK already in tier three would remain there.
Matt Hancock, the UK Health Secretary said: "We've come so far, we mustn't blow it now".
Yet even as Mrs Owen posted her social media message, it was clear that going to the beach over Christmas had made alarming headlines across the world.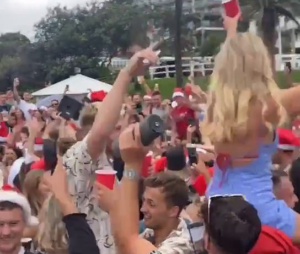 It was reported that Australia could deport British backpackers flouting the lockdown rules after hundreds of revellers gathered at a party on a Sydney beach.
Videos shared on social media, showed crowds on Bronte Beach on Christmas Day despite the restrictions, and the scenes have been described as "absolutely appalling".
Meanwhile in covering the demonstration which followed the death of Mohamud Mohammed Hassan hours after leaving police custody, there was no mention in WT reports that people had apparently flouted social distancing rules as they protested against what they claimed was an assault in the station, or whether there was an exemption and what the reason might have been for one.
Breaching these rules, however, was the dominant issue in UK news reports at the time, amid cruicial government advice on this important subject, and a soaring death rate.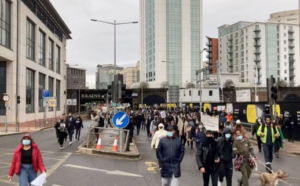 One senior journalist at BBC CW told me:  "This was shallow journalism.  Mentioning the social distancing rules is basic stuff".
But WT has failed to cover itself in glory before, and it has only emphasised the 'shelf mistake' this week
Less than two years ago programme-makers used a picture of Brighton Pavilion during coverage of the start of the extremely important Muslim month of Ramadan instead of a mosque, and the mistake was then featured in the Brighton Argus.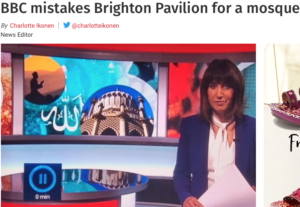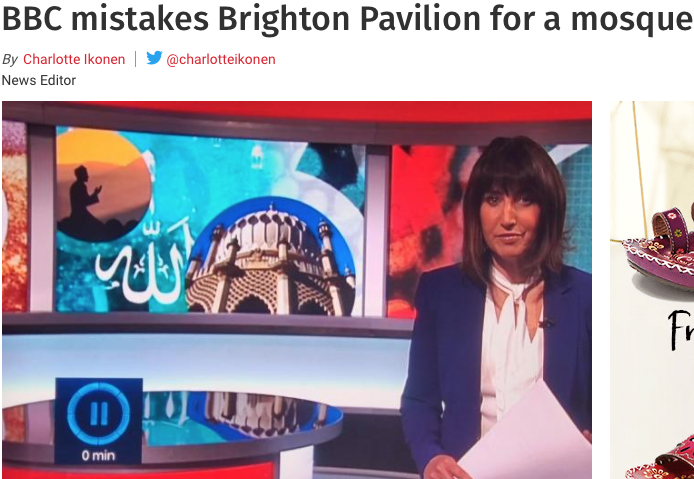 One complaint on Twitter read: "BBC Wales showing a picture of the Brighton Pavilion and getting it confused for a mosque when talking about Ramadan is kind of f****d?".
Another furious comment was: "Not happy they've used a shot of Brighton Pavilion as though it's a mosque (presumably)".
So can this long list of disasters now be called a trend?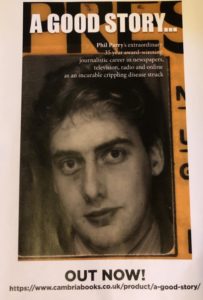 In the context of everything that has happened, showing a picture of a large plastic penis in a WT report is the last thing BBC CW executives will have wanted…
Tomorrow – the mistakes made by another media source in Wales. 
The memories of Phil's remarkable decades-long award-winning career in journalism (including his years at The BBC) as he was gripped by the rare disabling neurological condition Hereditary Spastic Paraplegia (HSP), have been released in a major book 'A GOOD STORY'. Order the book now! The picture doubles as a cut-and-paste poster!