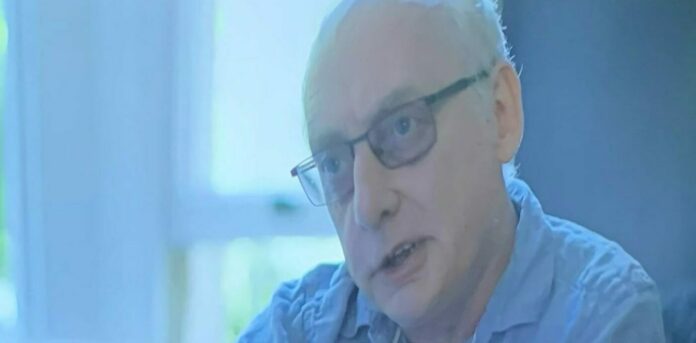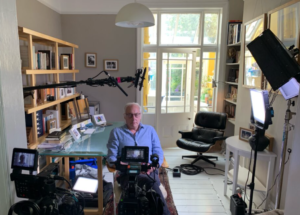 Here our Editor, Welshman Phil Parry, continues his look at some of the fundamental rules of journalism, and how a key one is not to repeat stories. However this, now, must be broken as he publishes again a piece about why internal guidelines at the BBC (where he worked for 23 years) appear to have been breached, as one presenter makes his views clear about a continuing political crisis in London (where there is now a vicious Tory leadership campaign underway).   

During the campaign, the UK Culture Secretary Nadine Dorries (who was herself considering a leadership bid at one point, but now backs another contender Liz Truss), wrote on Twitter about a supposed 'rival camp' message: "This is dirty trick/s stitch up/dark arts.  Take your pick. Team Rishi want the candidate they can definitely beat in the final two and that is @Jeremy_Hunt".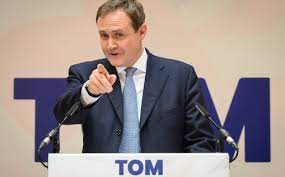 A further candidate in this unbelievable race (Tom Tugendhat) said: "we need to be very careful about how we express ourselves".
Earlier Phil described how he was assisted in breaking into the South Wales Echo office car when he was a cub reporter, recalled his early career as a journalist, the importance of experience in the job, and making clear that the'calls' to emergency services as well as court cases are central to any media operation.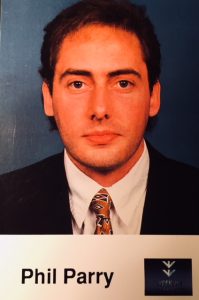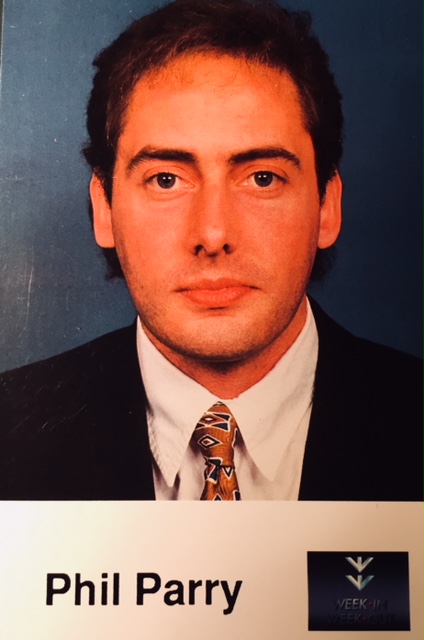 He has also explored how poorly paid most journalism is when trainee reporters had to live in squalid flats, the vital role of expenses, and about one of his most important stories on the now-scrapped 53 year-old BBC Wales TV Current Affairs series, Week In Week Out (WIWO), which won an award even after it was axed, long after his career really took off. 
Phil has explained too how crucial it is actually to speak to people, the virtue of speed as well as accuracy, why knowledge of 'history' is vital, how certain material was removed from TV Current Affairs programmes when secret cameras had to be used, and some of those he has interviewed.
He has disclosed as well why investigative journalism is needed now more than ever although others have different opinions, how the current coronavirus (Covid-19) lockdown is playing havoc with media schedules, and the importance of the hugely lower average age of some political leaders compared with when he started reporting.
---

During the extraordinary political drama in Westminster a controversial BBC Radio Cymru (BBC RC) presenter retweeted social media comments attacking the Conservatives, and approved of remarks endorsing Welsh independence, but they appear to fly in the face of corporation guidelines which stress neutrality, as well as those forbidding publicising personal opinions on politics or controversial subjects.

Rhydian Bowen Phillips also validated a comment on Twitter that Mr Johnson was the "best recruiting sergeant for independence we could wish for" (emojis), which featured the Dwyfor Meirionydd MP Liz Saville Roberts, who is Welsh nationalist party Plaid Cymru's (PC's) group leader in the House of Commons, and another from Scotland's First Minister, the SNP's Nicola Sturgeon.
In one 24 hour period earlier during the political crisis, Mr Phillips, 'liked' a tweet that Boris Johnson was a "liar", and that it was "game over" for the Tories.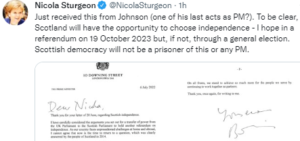 After the resignations of two UK Government Cabinet ministers (Rishi Sunak and Sajid Javid) (the first of a string of ministers to resign), he ratified remarks that the Tories were "pricks", a further proclamation that there was "Nothing more treacherous than a Tory party in total disarray, wonderful stuff (smiley face)", and another declaring "I'd like to leave the 'United' Kingdom please, @PrifWeinidog (Welsh for First Minister)".
Mr Phillips fronts the BBC RC show on Saturdays in the late morning and early afternoon, with Shelley Rees-Owen, who stood down as a PC councillor in the Rhondda at this year's elections, and these comments are unlikely to be within internal corporation rules on impartiality.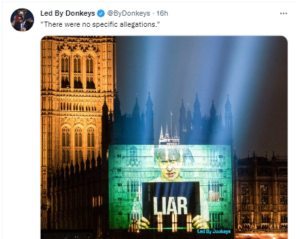 Earlier The Eye showed how Mr Phillips 're-tweeted' a WalesOnline 'survey' which claimed that most people "…would vote for Cymru to be independent if there was a referendum", with a Welsh flag after the comment, that "2/3 believe Westminster has performed badly in serving the people of Cymru" and that "3/4 would remove the Monarchy as the Head of State".
He has declared on social media in the past "I DESPISE the Tories", stressed that Wales should stand up to Westminster, as well as in one message just saying six times "Wales is a different country to England.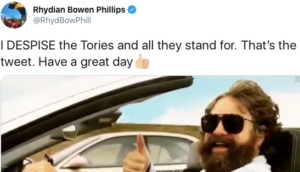 Mr Phillips also tweeted: "I just can't comprehend how so much money is being misdirected.." hashtagging 'ToryScum', and put a 'thumbs up' as well as a Welsh flag after his declaration on the social media site that there should be a  "Republic of Wales".
However these public announcements are at odds with the corporation's stated emphasis on neutrality, which was made even stronger after the Martin Bashir affair.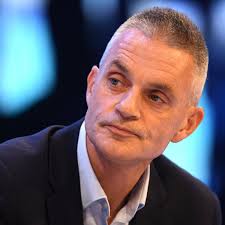 The 'Serota review' said: "The BBC's duty to audiences means that the core editorial values of accuracy, impartiality, fairness, and editorial integrity must have primacy amongst wider BBC corporate values.".
They sit uncomfortably, as well, with guidelines underlined by BBC Director General Tim Davie which tell presenters:  "…don't express a personal opinion on matters of public policy, politics, or 'controversial subjects'".
Yet Mr Phillips is not alone.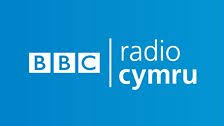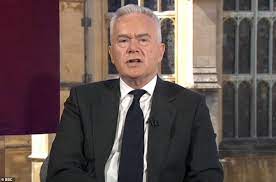 A headline-grabbing nationalist website which is supported by the taxpayer, marked the flouting of those same BBC rules by Huw Edwards, who reads the television news
Nation.Cymru (NC) published a 'news' piece saying:  "Broadcaster Huw Edwards has protested the BBC's new rules on using social media by unleashing a cascade of Welsh flags", and our Editor Phil Parry received huge personal abuse on social media in reporting it.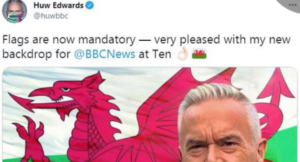 The article included details of the guidance masterminded by Mr Davie, and his crackdown has been widely reported.
He said in Cardiff soon after his appointment: "If you want to be an opinionated columnist or partisan campaigner on social media then that is a valid choice, but you should not be working at the BBC".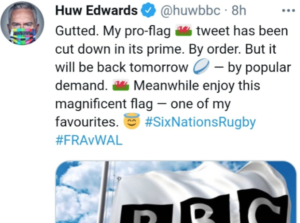 The rules he highlighted also state that staff should avoid using disclaimers such as 'My views, not the BBC's' in their biographies and profiles, as they provide no defence against personal expressions of opinion.
Yet Mr Edwards' own Twitter account declared at one point: "Views my own" and a Tweet he published also seemed to challenge the rules, stating:  "The wacky world where Wales was never a nation and Pembrokeshire is the heartland of… Plaid Cymru.  Help!", and he placed a Welsh flag after the remark.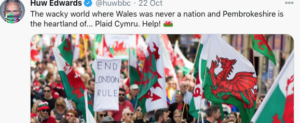 The picture he included underneath it was of protesters carrying Welsh flags aloft with a placard of END LONDON RULE clearly visible near the centre of the photograph.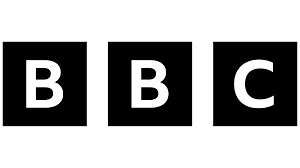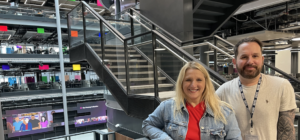 But the overall boss of both Mr Edwards and Mr Phillips, Mr Davie, has proclaimed that he was ready to sack presenters who make major breaches of impartiality guidelines on social media.
He has declared:  "I am prepared to take the appropriate disciplinary action, all the way to termination".
Despite this, in apparent opposition to this statement, Mr Phillips had also retweeted a comment that a Brexiteer was "A ruptured pustule on the anus of the country".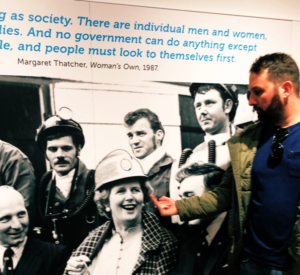 He has, too, tweeted a picture of himself flashing the 'V' sign at a poster of Margaret Thatcher.
The corporation also featured in a UK newspaper giving readers details of a "brutal" report by its regulator which attacked "bias", it has emerged.
The report by regulator OFCOM stated:  "They (audiences) feel that the BBC lacks relevant content for their cohort, or that there is bias in the news".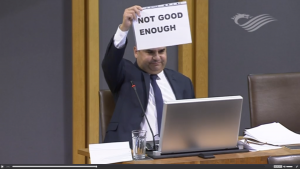 But controversies over neutrality (or lack of it), have long dogged BBC Cymru Wales (BBC CW), and it was forced to say sorry for 'liking' a 'tweet' attacking a political party.
A tweet from Neil McEvoy MS undermined the Abolish The Assembly (AA) party, and BBC CW 'liked' it, although they said this was an 'error'.
The apology itself, though, caused a storm on social media, with one critic saying officials had "backtracked" after getting "stick" A formal complaint was made about it, and another of the critics said on Twitter:  "You mean liked and then told it mustn't be liked.  Not liked in error".

The leader of the Welsh Conservatives (WC) in the Welsh Parliament/Senedd Cymru (WP/SC), Andrew RT Davies, MS, accused, on social media, BBC CW of a "link" with PC and that it was "unhealthy".
The unbelievable fight over alleged links between PC and BBC CW was soon after growing concern about figures who have joined the corporation from PC, and those that have moved in the other direction.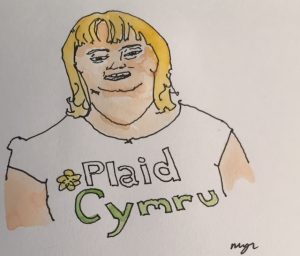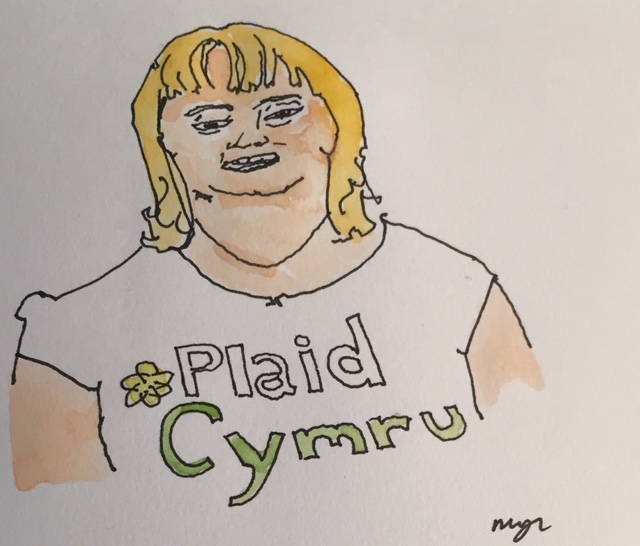 The political journalist at BBC CW Aled ap Dafydd became PC's Director of Political Strategy and External Relations. Mr ap Dafydd's transfer followed the appointment of the former PC Chief Executive Rhuanedd Richards as Editor of BBC RC and the Welsh language online service, Cymru Fyw. 
The PC MS for Ynys Mon Rhun ap Iorwerth was also formerly a leading political journalist at BBC CW, joining the corporation in 1994.
Perhaps this sort of behaviour, as well as that of presenters like Mr Edwards and Mr Phillips, is what Mr Davie had in mind when he said:  "Our research shows that too many perceive us to be shaped by a particular perspective", and stated that he wanted to stop presenters being "partisan campaigners on social media"…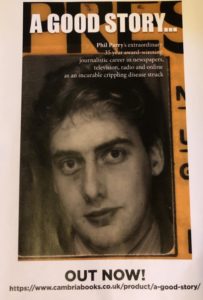 The memories of our Editor, Phil Parry's, astonishing 38 year award-winning career in journalism (including some of the stories he covered during his 23 years at the BBC) as he was gripped by the rare neurological disabling condition, Hereditary Spastic Paraplegia (HSP), have been released in a major book 'A GOOD STORY'. Order the book now!
Regrettably publication of another book, however, was refused, because it was to have included names.