Phil Parry is a former BBC news and current affairs reporter. He is winner of the BT Wales award for journalist of the year, BT Wales TV reporter of the year and radio reporter of the year.
Happy New Year/Blwyddyn Newydd Dda to all readers of The Eye!
We are delighted to say our website has grown apace since the launch, and we are gaining more and more hits every day.
Plainly the form of investigative journalism we undertake is popular and, frankly, sorely-needed when the mainstream media is so weak. Not least in Wales.
Current Affairs television, which endeavours to look behind the headlines, is facing severe pressures.  Journalists can work on an item for many months before it might come to nothing. This does not make it attractive to accountants in the media, where money talks.
On BBC Wales Television the regular 53 year-old series Week In, Week Out (WIWO), which our Editor Phil Parry presented for 10 years until 1999, was replaced last year by the label BBC Wales Investigates slapped on sporadic programmes. On network BBC TV, Public Eye, and Rough Justice have both disappeared, while Panorama is a shadow of its former self.  On ITV – World in Action, First Tuesday, TV Eye and This Week have all gone.
An edition of WIWO called 'A Night To Remember' secured new information which led to the release from prison of three young South Wales men, who became known as 'The Cardiff Newsagent Three'. They had spent 11 years in jail after a wrongful conviction for murder.
Another programme is still near the top of internal documents which show record-breaking audience figures, and the series served as a springboard to Panorama on network BBC TV.
When Mr Parry worked on one of them which was effectively accusing a person of murder, a security expert was sent from London to check his movements, and an intruder-alarm was installed at his house which had panic buttons in the hall and at his bedside. One highly-experienced former colleague and senior executive at BBC Wales said he was the bravest journalist he had ever known.
It would seem Mr Parry's bravery was handy when it came to surviving his education in a minor Welsh public school.
However his style of journalism was difficult for managers because it prompted a huge volume of complaints and became very hard to quantify financially. Now The Eye is virtually alone in pursuing this kind of journalism in Wales.
We have exposed Steve Chan, a so-called academic who had been jailed for four years in the USA after a massive fraud yet was employed by Swansea University, before moving on to another company. This year we initially said the disturbing event may have been connected with the extraordinary decision to suspend the Vice-Chancellor (VC) of Swansea University Richard Davies, and the Dean of his School of Management Marc Clement, as well as two other senior officials, while a top-level investigation was undertaken. We have been alone in reporting that the suspensions and investigation are linked in fact to a huge multi-million pound regeneration scheme at Llanelli called the 'Wellness' village.
It has now been disclosed that Sir Roger Jones who is Chairman of the governing body at the university has resigned from a company where Professor Clement was also a director, although we are told by a spokeswoman this is "wholly unconnected" with the current scandal.
Other important Higher Education organisations in Wales such as Cardiff Metropolitan University (CMU), have also come in for The Eye's scrutiny, as we have once more been alone in reporting the growing controversies.
Staff at CMU claim they are "too frightened to talk" publicly about what they say is chaos, and that leading officials who have oversight of the institution are "turning a blind eye even though a grievance has gone straight to them".
The Eye have received alarming complaints that the new people who have been brought in are of low calibre, and subservient to the VC Cara Aitchison.
We have exclusively published contentious information after scandals which also rocked other higher education institutions in Wales.
The Eye showed how staff at a university in the North of Wales were sent disturbing internal emails when their headline-grabbing VC abruptly left after it was revealed he had boasted of having a Chinese partner many years his junior, and said provocatively "have you seen how Chinese women age(?)".
We were the only media organisation to publish the alarming emails from John Hughes.
But it is not simply in the world of academia that our journalism has been at the forefront.
The Eye have uncovered details about a dishonest South Wales 'property expert' conman called Howard Williams who had his legs broken after a drug deal soured, served time in prison but who changed his name to James Daniels, moved to Spain, and asked a specialist company how to 'get rid' of our 'negative' stories about him on the internet. He has lied about the fact that he has been engaged in a two-year legal battle with us, and that one of our stories about him had to be suspended.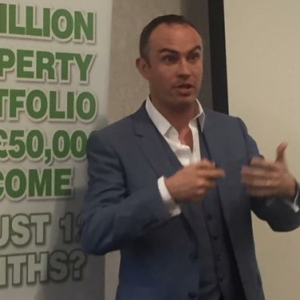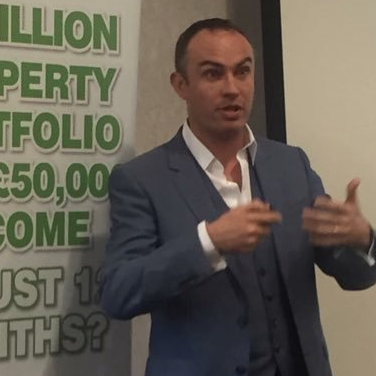 Yet we have continued to inform the public of Williams/Daniels' astonishing life of crime as well as his prison sentences, showing how he was still taking innocent people for a ride after they gave him thousands of pounds. These stories provoked a huge response when Williams/Daniels and his supporters posted abusive messages on Facebook,and sent a tirade of insults to Mr Parry's family and friends.
This is part of one of Williams/Daniels' attacks on our Editor and The Eye: "I am have contacted you (sic) numerous times before asking why you consistently, stalk, bully and harass (sic) me? … You so far have asked the following for comments:
Thief
Abuser (The Eye have never said Williams/Daniels is an abuser). 
Liar
Sex Offender (The Eye have never said Williams/Daniels is a sex offender).
Drug user (The Eye have never said Williams/Daniels is a drug-user, just that he has dealt in illegal drugs)".
A Lisa Williams has also bombarded The Eye and Mr Parry, with insulting messages on Facebook. Among them was this response to a picture of Mr Parry:  "The face of a real life bully… don't you look so proud too awww".
Our investigations in 2018 have also revealed how a new Welsh independence party, possessed a right wing pensioner behind it, who had celebrated his links to a paramilitary organisation. Royston Jones writes a nationalist blog called 'Jac o' the North', but a hotel cancelled his booking for a room to launch the party after we disclosed his support for the 1960s group Free Wales Army (FWA), and how he had posted a picture of its leader Cayo Evans pointing a gun at the camera.
Last year The Eye have also disclosed criticism of the low listening figures of the only national English-language radio station in Wales, BBC Wales' Radio Wales, but we showed how the man in charge, the Editor Colin Paterson, had claimed internally and externally to media executives the weekly audience reach would be 400,000 or even according to some, 500,000 – yet it languishes well below those numbers. He even said before another three-month snapshot of disastrous listening figures was published, in an internal staff email passed to us "I couldn't be more pleased". His future is now being questioned by senior staff within The BBC, and a former presenter at the station has called for his resignation as well as that of his boss.
On Sunday we showed how the corporation was facing a troubled New Year and being forced to answer a Freedom of Information Act (FOIA) request about audience figures.
In 2018 we have highlighted the complaint that BBC Wales is a hotbed for the Welsh nationalist party Plaid Cymru with the appointment of a former Chief Executive of the party as Editor of BBC Radio Cymru and the online service Cymru Fyw, as well as revealing the closure of a second Current Affairs programme called The Hour after only a year at a cost of about £1 million.
Axing The Hour came hard on the heels of the closure of WIWO, which had won a clutch of awards in its long history. We questioned the wisdom of getting rid of a brand totally rather than reforming it when all the experts stress the importance of the brand – which the Director, Rhodri Talfan Davies, should know as he has a background in marketing.
The Eye have exclusively reported that a new BBC Wales presenting team was unveiled last year after a well-known anchor of the nightly BBC TV news programme Wales Today, Jamie Owen, followed colleagues in jumping ship for a broadcasting station accused of being an autocratic President's mouthpiece.
We have published pieces stressing the importance of properly-sourced news, which may now be making a comeback.
But as usual in 2018 The Eye have been forced to endure a huge number of legal threats – all of them spurious – and Mr Parry's friends and family have been subject to a torrent of abuse on social media. Our Editor has been called, wrongly, "biased" and "misogynistic" on Twitter as well as a "lying bastard" and "vermin" on the internet.
One of those who has threatened legal action in the past is the Editor of WalesOnline (in theory one of the most significant journalistic roles in Wales) Paul Rowland, following an accurate satirical piece about the number of 'stories' his website had published about a Cardiff bar which features barely-clothed women dancing for customers. He used the extraordinary words "satire is no defence against libel" when in fact sometimes it can be.
In the world of politics we have questioned the decision by Labour's then Welsh First Minister (FM), Carwyn Jones to answer First Minister's Questions (FMQs) rather than attend the Memorial Service in Manchester Cathedral to those who had died in the terrorist outrage in the city a year before.
In 2018 The Eye have also published a piece drawing attention to the inconsistencies of Labour Assembly Member (AM) Jenny Rathbone's call for rent controls (popular in Cuba), when a huge number of non-EU students rent homes in Cardiff and boost the Gross Domestic Product (GDP) of the area. It had emerged she herself had faced enormous criticism for advertising to employ a gardener at public expense.
The Eye hold no political allegiance, although we have been accused, incorrectly, of being part of the Labour party. Our satirical writer, Edwin Phillips, has poked fun at individuals in political power and those in the public eye, as well as important institutions.
Recently we published a satirical item after the announcement of Mark Drakeford as the new leader of Welsh Labour and then First Minister of Wales, as well as how he was not challenged with difficult questions by the mainstream media.
Mr Drakeford attained his exalted position despite saying he had no ambitions in politics at all, had an outspoken supporter who 'liked' a Tweet about a Jewish 'conspiracy', and was Cabinet Secretary for Health and Social Services when enormous scandals erupted in the Welsh NHS, but none of these controversial events were raised.  Except by us.
There appears to be an unwillingness in parts of the mainstream Welsh media to rock the boat by taking on influential people, and to conduct long-term investigations. Yet they are important and investigations need to continue – perhaps this year more than ever as Brexit approaches, despite the complaints they prompt.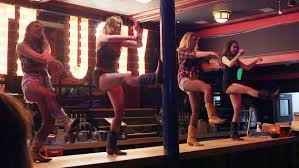 Sexist 'stories' about beauty contests in Wales are 'reported', along with the opening bars like Coyote Ugly which feature those scantily-clad women dancing for a largely-male clientele. Meanwhile, Mr Rowland suggested to someone anxious to break into journalism, that writing lists about the best street food was the way to do it.
He wrote on WalesOnline:   "You might not be interested in '19 mouth watering street food dishes and where to find them in Wales', and you might believe it's not something we should be writing (I wouldn't agree, but that's fine). That doesn't mean it's clickbait."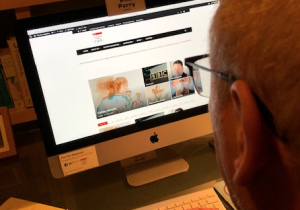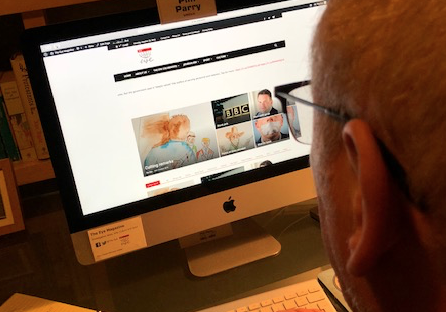 It is a pity that the kind of investigations we do are not in favour as 2019 dawns, because there is so much emphasis on chasing ratings in broadcasting, along with making money in the independent sector and on newspapers.
Investigations, such as those on The Eye, are not cost-effective. They take a lot of work, and often many months to complete – therefore they do not lend themselves easily to accounting in journalism. These investigations are, though, vital and hold important people to account, at New Year or any other time!
The Eye make very little money so we urge our growing readership to contribute to see them continue in the year that has just begun!
Also on The Eye – our new columnist Bellwether continues his expectations of the future in Predictions for 2019 Part Two.
Check your knowlege of major events as revealed on The Eye, with our brilliant interactive quiz:
Comments from Mastodon: